Well, we did it. We went to Disney World.
The boys are seven and ten, so we figured that they were at a really good age to take them. So despite my hatred of crowds, noise, heat and mascots, we bit the bullet and went.
First, I would like to mention; I get it now.
Before we went, I couldn't find anyone that actually hated Disney, which I found fascinating. I mean, I'm sure there are lots of people out there that don't like Disney World, but all the people I talked to either really liked it or were downright obsessed with it. Now I get the appeal and why people love it.
What I Loved
1. It was so clean that I couldn't believe it.
How can a place that has a gabillion people through it every day have no gum blobs, greasy handrails, or random wrappers everywhere? This pristine maintenance was truly the most magical thing I saw.
2. Everyone was really happy and friendly.
They seriously must comb the planet for the nicest, more sincere people to work at this place. It wasn't too Stepford either and that is coming from someone who hates the overly jubilant – I find it suspicious and assume that you're trying to drug me and steal my kidneys.
3. It was efficient.
Why airports and governments don't employ the planning engineers from Disney is beyond me. I swear the line-ups to get on a ride have been designed by Temple Grandin because at no point was I bored or aware of how long I was standing in line. I cannot stress how impressive that is. My husband and I won't stand in a line that has two people in it because few things in our minds are worth it – soft ice cream is the only exception.
4. The rides were fun and well designed.
I'm not a big ride person, yet there wasn't one ride that I didn't enjoy. The rides were fun rather than straight up scary which I really appreciated.
5. The food was good.
Every meal we had ranged from good to amazing. Most of that was thanks to all of you telling me where to eat, but I got the impression there are no truly shitty places to eat there. I thought my husband was going to weep in Ohana from the chicken wings because he loved them so much. There could have been a few more healthy options, but I get that most people don't eat cucumbers on vacation.
6. We used a Disney planner.
To say I was overwhelmed at the thought of planning for Disney World is a gross understatement. I was told I had to arrange FastPasses, hotel bookings, dinner reservations, order bands, etc. all for a place I had never been before. So when I found out I could have this done (for free) by someone that knows what they are doing, I was all for it. Chad from Key to the World Travel made suggestions, booked everything, and sent me a full itinerary for each day we were there. Not only did it consider the boys' ages, but it also mapped out in order, so we weren't zig-zagging around the park. Chad is a damn angel and is one of the biggest reasons we had a great time. (I highly recommend him if you're thinking about going and you want someone else to do the heavy lifting.)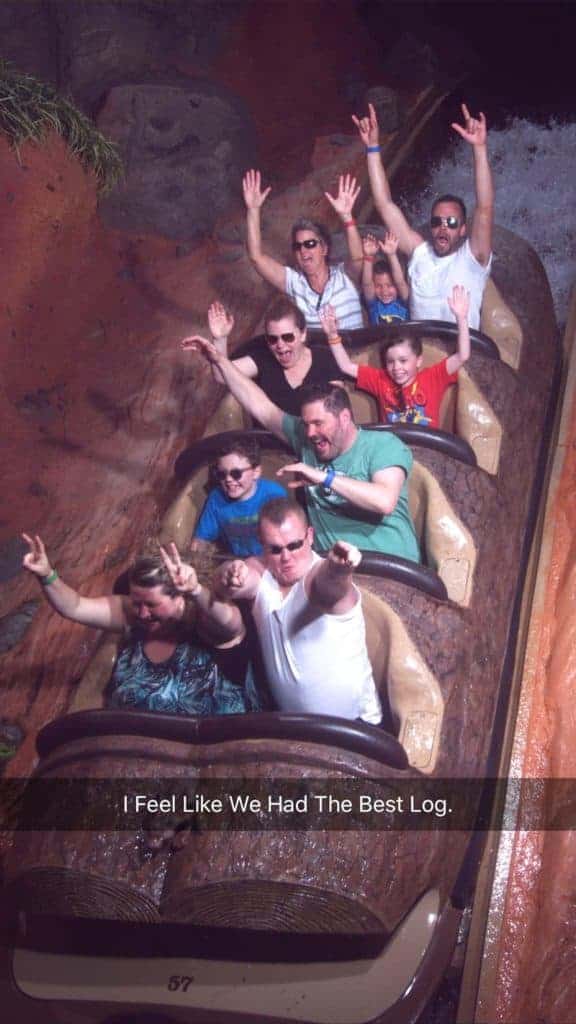 What I Didn't Love
1. You have to study before you go.
I planned on going through all the material I'd saved about Disney World, but my son was hit with a violent stomach bug the week before that systematically went through all of us. I was too busy steeped in fevers and barf to figure out the full operation. So I landed at Disney not knowing how anything worked which threw me off my game – I was just so unbelievably grateful that none of us were sick for the trip.
2. Some people were a little too friendly.
I was looking for the lost and found and had to look through a gentleman's pictures from his trip to New York. My husband had to spend 10 minutes talking to a woman about all the perks you get when you've worked there for a decade when all he wanted to do was buy a Christmas ball. Let me stress that I am not complaining about these people – they were all lovely – I just felt like I was being rude if I wasn't 'on' all the time and that poops me out.
3. I felt stupid (a lot).
You know when you join an exercise class and everyone knows the routine, but you're always a step behind and awkward? That's how I felt for the whole trip. Again, most of this had to do with not studying before we left, but I was never clear on how everything worked. To get around well, you have to talk to people and ask questions which is not one of my favourite things to do – it was also amplified by my worry of the chit chat factor above. Sometimes I didn't even know to ask for things, like when we went to Ohana (with the amazing chicken wings) and my kids hated everything so they didn't eat. It wasn't until we were leaving that I saw a kid eating mac and cheese that I realized that I could have asked for something off menu. I felt like a jerk for not thinking of it. I was there for six days and I'm still not clear on how the meal plan works – "I'd like these to count for three snacks and two quick meals" – sometimes I just wanted a sandwich with no math. I never did figure out how the pin trading worked either.
4. The crowds.
The only place I found crowded was Magic Kingdom and I have to admit that it bothered me. Of course, this means I can probably never go back to Disney because we went when the crowds are often at their lowest so I wouldn't be able to handle any other time of year. When getting on the rides, I would walk through miles and miles of dividers and think, "Holy shit, the lines can get this long here?" and the thought made me sick.
In Conclusion
All of that said, we had fun and that's saying something considering all my hang ups and phobias. The people at Disney have it figured out and I think they should plan the world with IKEA.
The positive energy is infectious and I didn't see one person (employee or guest) being a dick, which is astounding considering how many people are there. They really do go out of their way to be kid-friendly and to accommodate every need which is commendable.
Would I go again? We barely scratched the surface as far as what was there and now I understand why people go year after year, but I don't know if we'd do it again simply because I think there are places in the world I'd rather see.
Am I happy we went? You bet. We had a lot of fun and I think the boys got to experience it at the perfect age for them.
I get it now. You do it up right, Walt.
Related: Is Costa Rica Kid Friendly?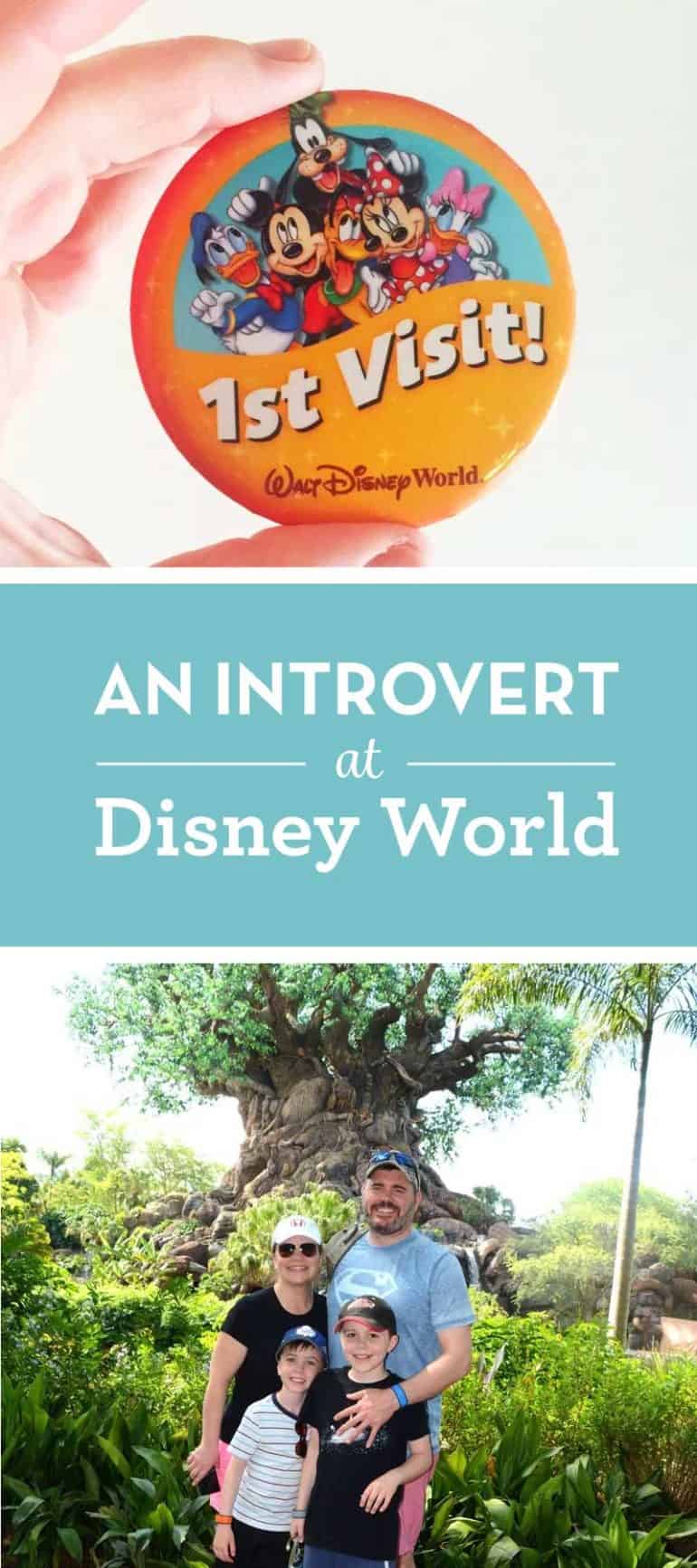 ---
Get posts & giveaway updates delivered right to your inbox
---
---