I tried to explain this to someone today and was inspired to doodle it.
You may think a new mother looks great but she may feel like a doughy, sweaty garden slug so under no circumstances should you make any negative comments about how she looks. She looks amazing. She built a whole person from scratch and got that person out of her body.
Yep, she looks amazing.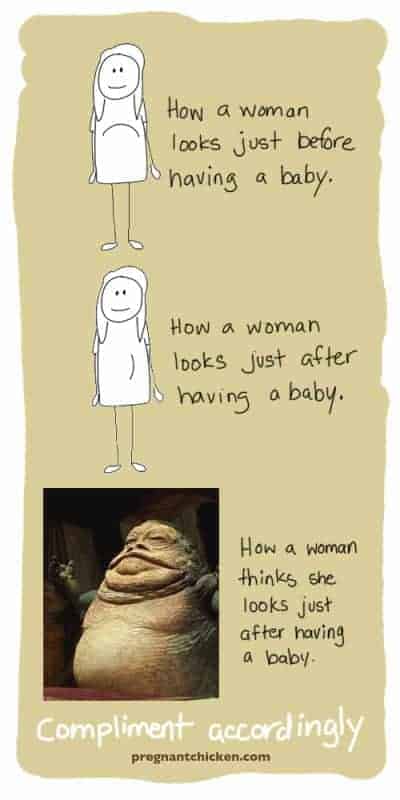 Related: Happily After Giving Birth – 10 Things They Don't Tell You
---
Get posts & giveaway updates delivered right to your inbox
---
---