This post was created in partnership with Amazon.
Cost:
Free
What it is:
Have your favorite products shipped to you at whatever frequency you choose (monthly, once every 6 months, etc). You'll also automatically receive a hefty additional discount, and if you subscribe to 5 or more items, another 15% off on top of that. You can check it out here.
What it's good for:
Diapers
Wipes
Coffee
Formula
Toilet Paper
2-ton bags of dog food
Earplugs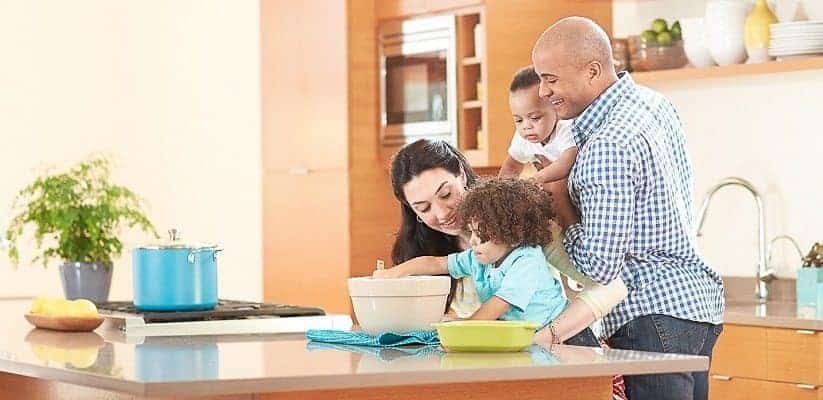 Cost:
Free 30-day trial; $99 a year to subscribe (it's essentially Amazon prime but the recommendations and hub is skewed to family.)
What it is:
A version of Amazon Prime that will provide recommendations tailored to you based on the reviews and feedback of other parents, eliminating the need for you to proactively go do things like research which diapers best contain the poo explosion currently gracing your lap. You can find out more about it here.
What it's good for:
Save an additional 20% off diapers when using the Subscribe & Save option
Exclusive registry benefits
Endless streaming of kids movies and music (also grown up stuff)
Free two-day shipping on everything
Share Prime Benefits with your family
Makes it easy to research which products are best for your family at every stage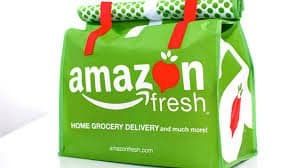 Cost:
Pick up is free for Prime users, delivery is $14.99 per month for Prime users, with a 30-day free trial available.
What it is:
Basically, a grocery store where there are never any lines. While Amazon Pantry is more designed for dry goods, Amazon Fresh is all about that (Sea) Bass. Order whatever you need from the comfort of your home, select a delivery or pick up time, and voila. You've procured the ingredients to make dinner without ever needing to change out of your soft pants. You can also get non-food items, like diapers or kale, I mean lightbulbs. You can find out more about it here.
What it's good for:
Produce
Meat and dairy products
Hummus
Ice cream
Coffee
Coffee
Coffee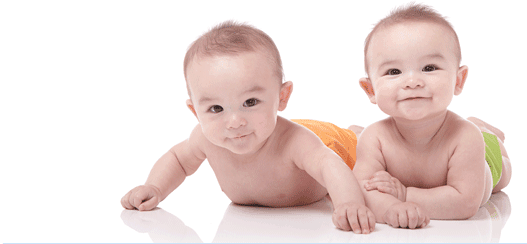 Cost:
Free
What it is:
The baby registry that literally has it all. You can find out more about it here.
What it's good for:
You can get literally everything you need for baby (or you) in one place
Search the registries of other parents to see what the heck you actually need
Create a Baby Registry Advice Team by asking friends and family for their recommendations
An automatic 10% discount (15% for Prime members)
Qualify for a free Welcome Box
A Thank You list that tells you who bought what
Free 2-day shipping for Prime members

Cost:
Free
What it is:
If something has been returned but is still in good condition, Amazon discounts the price and sells it through Amazon Warehouse. It's a great place to get discounted diapers (among other things) if you aren't twitchy about the box having been previously opened.
What it's good for:
The stock is always changing, so check back often if you have something in mind that you'd like a discount on.
Cost:
Dots start at around $40, then go up from there.
What it is:
All kinds of things. The Echo connects to Alexa, Amazon's virtual assistant. She can play music or white noise, set timers, dim lights, answer questions about what the difference between Ferber and Gerber is, control the temperature of your house, or order diapers, all through the power of your voice. The possibilities are seemingly endless for how useful it can be if you're cool with her "listening in" on the happenings of your house.
What it's good for:
Music
Ordering things
Asking questions
Setting timers
Making calls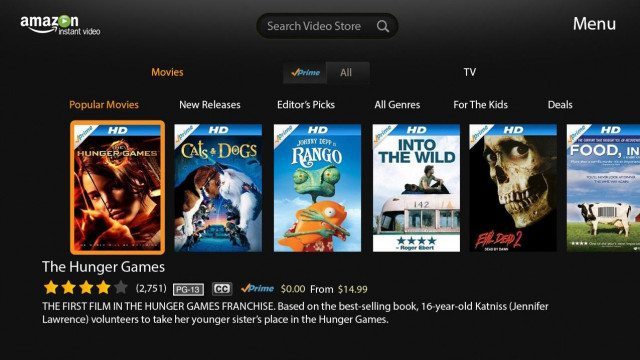 Cost:
Free with Prime membership (Free 30-day trial; $99 a year to subscribe)
What it is:
Free streaming on thousands of shows and movies. You can also rent or buy new movies and shows a la cart. You can find out more about it here.
What it's good for:
Entertainment for you during the hundreds of hours you will spend feeding the baby
There is nothing good on actual TV in the middle of the night, and you will be awake then.
Watch new-ish movies from the comfort of your home to pretend that you're still culturally relevant while not leaving your house because you just had a baby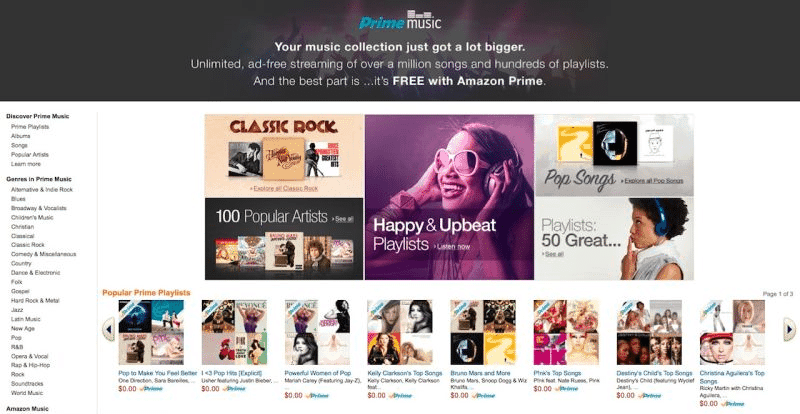 Cost:
Free with Prime membership (Free 30-day trial; $99 a year to subscribe)
What it is:
Amazon's answer to Spotify, iTunes, Google Play, etc. Free streaming on tons of music for kids and adults. You can find out more about it here.
What it's good for:
If you're already a prime member, it eliminates the need to pay monthly for another music service
Unlimited on-demand streaming
Curated playlists and personalized stations (ad-free)
Add your own CDs and listen through their app or site
Includes over a million songs
Can play that demonic Kidz Bop Album ad nauseum when your baby is screaming in the back of the car and nothing else will quiet them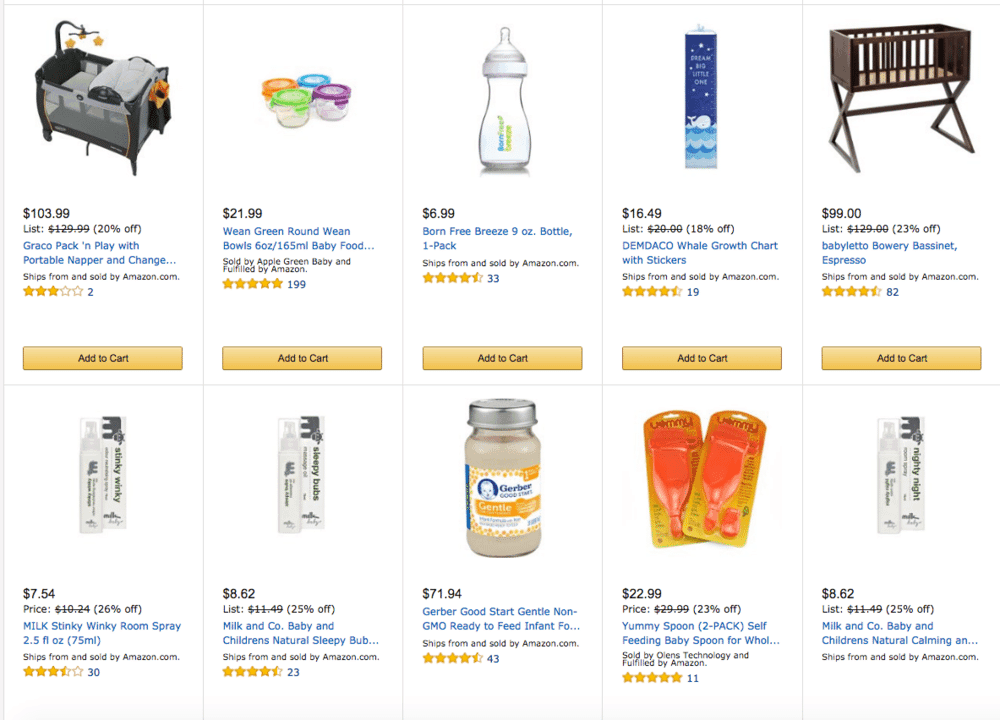 Cost:
Free (early access to deals for Prime members)
What it is:
An excuse to go shopping (a single item or small set of closely related items discounted for one day only) You can see what's on 'baby' today here.
What it's good for:
Get crazy-good deals on selected items each day
You can convince your partner that you really have always wanted a portable DVD player with a built-in gogo gadget arm
Additional stuff:
Coupons! Clip now, because later on you will be busy, and also have poop on you.
Here are a bunch of awesome videos about how to do things like installing a car seat, or why you might consider a breast pump.
There are also some Kindle deals but really – people with newborn babies are not big into reading, unless you count trying to decipher the very confusing instructions on the back of the formula container.
Shipping is free on orders over $35 if you don't have Prime. If you're close to the $35 and don't want to throw money at shipping charges, consider adding on items like diaper cream, wipes, pacifiers, bibs, burps cloths, board books, socks, teethers, or other small stuff to get you over the $35 mark.
Head to camelcamelcamel to see the price history of any item on Amazon. You can also set price alerts and they'll send you an email if the price drops.
Amazon Prime costs $119 a year or $12.99 a month to join, but the savings add up quickly. Also, as a new mother, you can't put a price on "not having to think about stuff for a while." The more you can prepare now by stocking up and setting up auto-delivery for essentials, the more time you'll have later to coo over your perfect pudgeball, instead of trying to remember when you're out of Clorox.
Our next reco: What to Get When You're Expecting – New Baby Checklist
---
Get posts & giveaway updates delivered right to your inbox
---
---