This post contains affiliate links and I receive a small commission if you set up an account. All the opinions, criticisms and observations are my own. This post may contain affiliate links.
I'm a pretty visual person, so when I first heard how Blueprint's baby registry worked, I was excited to check it out.
Here's how Blueprint baby registry works:
Once you sign up, you shop from a visual blueprint of your nursery and add gifts from any retailer to your registry.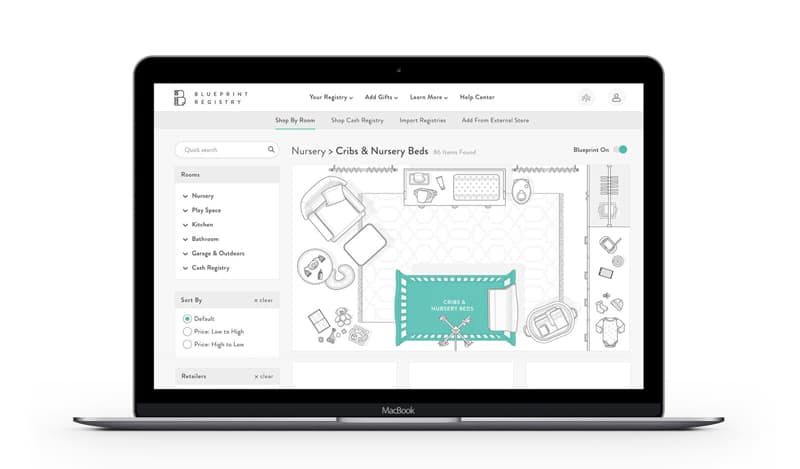 For instance, I can take a look at Cribs & Bedding in my nursery and see a list of top picks from that category. Don't see what I want? No problem. You simply add the "Add to Blueprint" button to your browser bar and click it anytime you see something you'd like to add.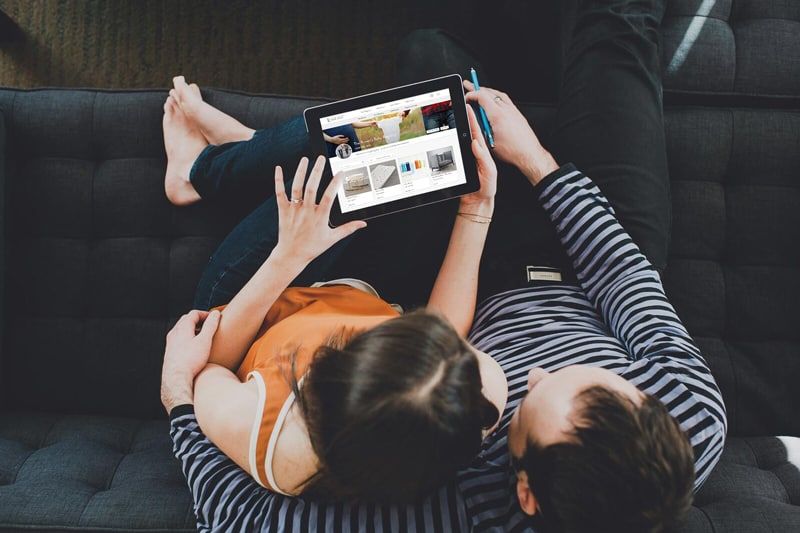 What I love:
It isn't overwhelming
One of the biggest complaints I get from pregnant women is how daunting it all feels – many of them say, "just tell me what to get." I think Blueprint does a good job of breaking your registry down into manageable sections. For instance, you can tackle the crib and bedding, then move over to diapering a few days later, then to technology, etc. So you're slowing chipping away at it rather than looking and a massive list where you don't know even where to start.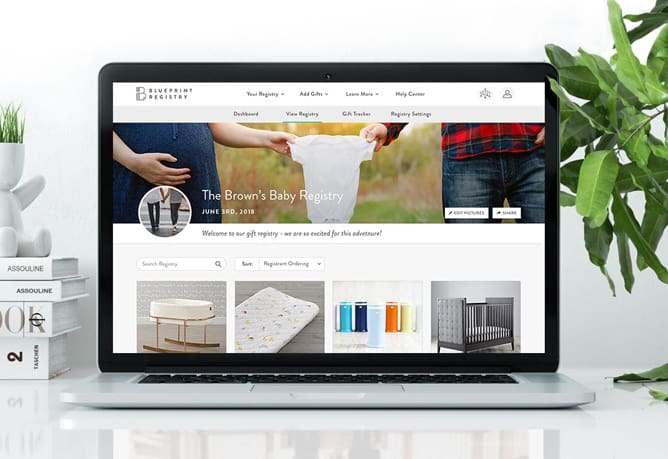 Their picks are good
Whenever I'm asked to review a baby registry site one of the first things I do is check out their recommendations. Are the recommendations good solid products or are they lazy catch-alls of top sellers off of Amazon? I perused all of Blueprints suggestions and thought they did an excellent job of recommending products that were well made and would stand the test of time. They have nice Guides and Sample Registries to help get you started too.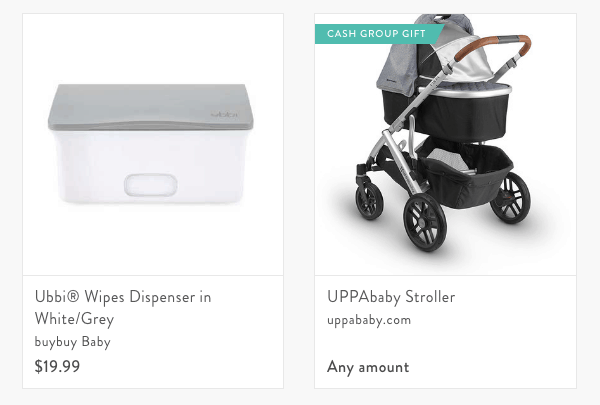 You Can Register Group Gifts
Let's say you want a pretty pricey stroller, but you know your friends and family will balk at the price. (Aunt Karen likes to mention that she made due with a $10 umbrella stroller when her kids were little.) Not only can you hide the price of the stroller, but you can register it as a group gift so people can toss a couple of bucks at it without you having to endure the "millennials today" speech.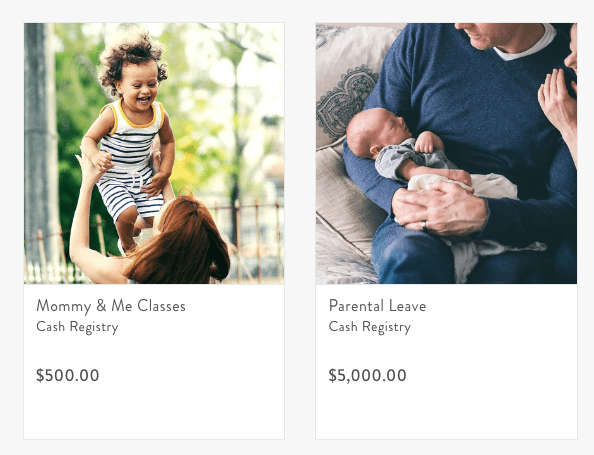 You Can Register for Cash
Want to put away money for college, a charity, daycare, diapers, wine or bail? You can add a set cash item to your registry so people can add the funds directly to it. Blueprint also has the lowest processing fees. For instance, if you registered for $100 to go towards daycare. (I know, a $100 daycare is probably a cardboard box under a bridge but stay with me.) The gift giver pays the 2.5% processing fee bringing it up to $102.50, and you receive the $100.
It's Free
There's no cost to you or your gift givers (unless it's cash as above) to use this service.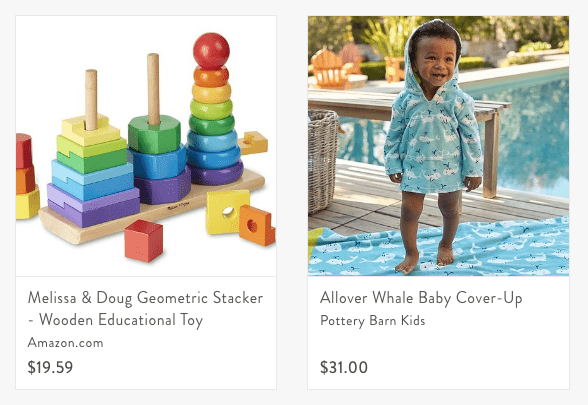 You Can Keep Using It
If you think the "send me a wish list" ends after you've had a baby, well just you wait, Henry Higgins, the fun is just beginning. Birthdays, holidays, and graduations often need your suggestions. Set one of these suckers up and add stuff as you see it, so you're not in a crunch when asked what your toddler wants for Christmas at the end of November.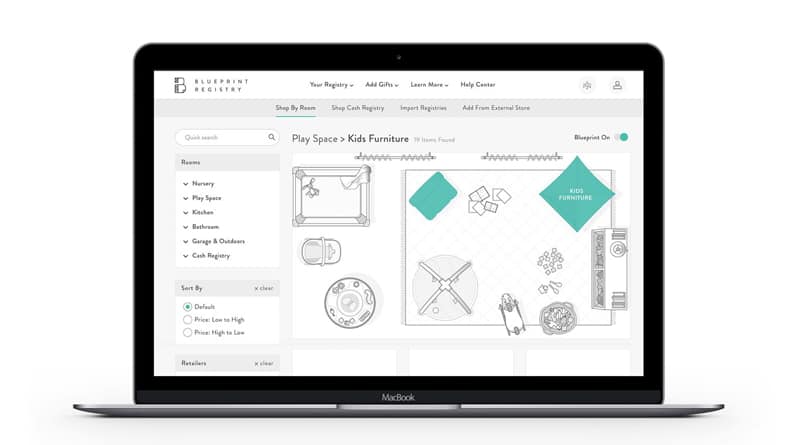 Was there anything I didn't like?
The only snag I came along was trying to register for something that didn't have a useable picture. I wish there were an override or some kind of screen capture that allowed me to add it to my registry, but this was a tiny thing and I'm told that it's something they are working to fix it. In the meantime, one of their concierges can easily help you with it.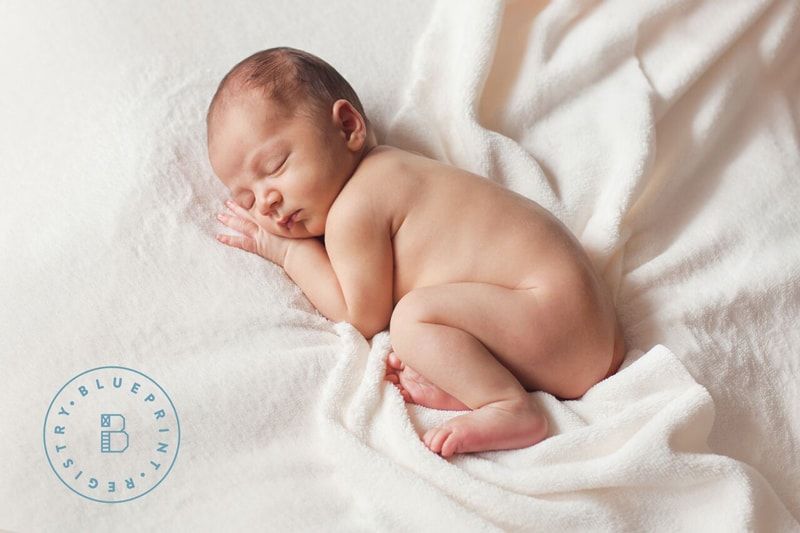 In conclusion
I think Blueprint baby registry is an ingenious way to get all your baby picks without feeling like a deer in the headlights. (You know that feeling of having to stand in a big box store holding a registry gun overwhelmed at the rows and rows of stuff.) It's priced right (ya can't beat free), flexible, user-friendly, and visually appealing. I think you'd get a kick out of it.
Feel free to try it out for yourself though. I'd love to know what you think of it!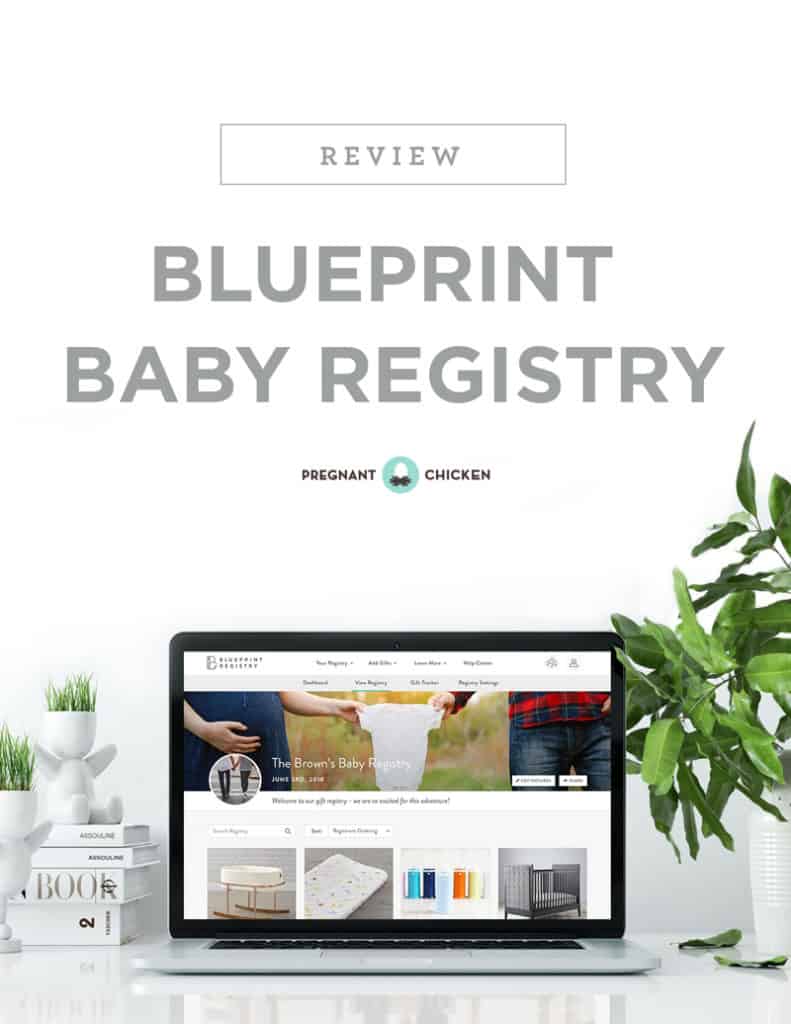 ---
Get posts & giveaway updates delivered right to your inbox
---
---