Whenever I mentioned that we were taking the kids to Costa Rica, everyone, and I mean, everyone had amazing things to say about it.
Up until this point, our adventures with the kids had consisted of the Bahamas and Disney World. We wanted a place that was adventurous (without being scary) and it sounded like Costa Rica with all the lizards, monkeys and volcanos, would fit the bill.
The first thing I did was contact a travel service.
I cannot tell you how much easier this makes my life. I told them my budget, how many days we were staying, etc. then they came back with some suggestions and worked out an entire itinerary based on my feedback. This included all ground transportation, tours and hotels. There's a fee but considering all the headaches you avoid, I feel like it's totally worth it. I used Ciao Bambino but Momaboard is also good – take a look at their sites to see if they specialize in the city or country you want to go to.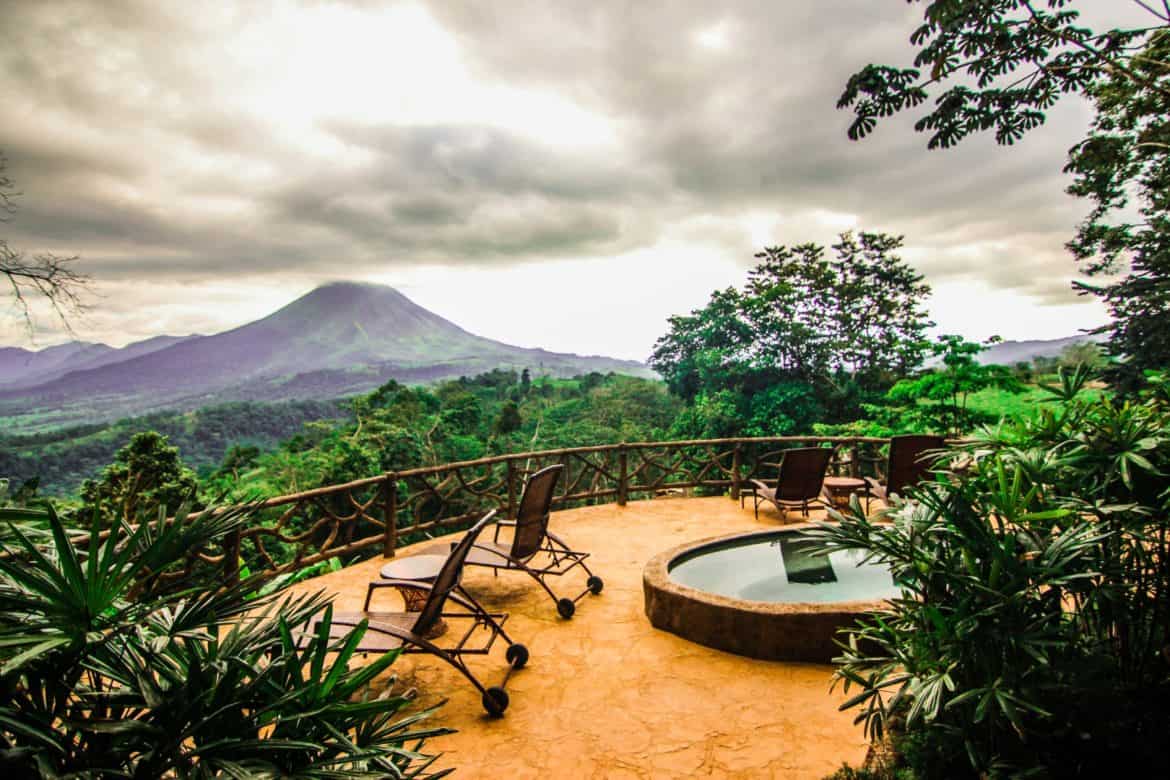 Accommodations
I didn't want to screw around with this trip so we stayed in NICE hotels. Like Beyoncé nice. The first three days we stayed at the Springs then for the remaining five nights we stayed at Arenas del Mar. Both of these hotels are beyond gorgeous and I highly recommend either of them if you can afford it, however, there were plenty of budget-friendly accommodations in both areas and I didn't see any reason you couldn't do a more affordable trip. I would say the majority of the travelers we saw in the airport were either eco-conscience students or the mature literary bunch (they are going for the birds and the culture and tend to discuss 'film' and Margaret Atwood books) so there is quite the cross section of hostels, house rentals and boutique hotels.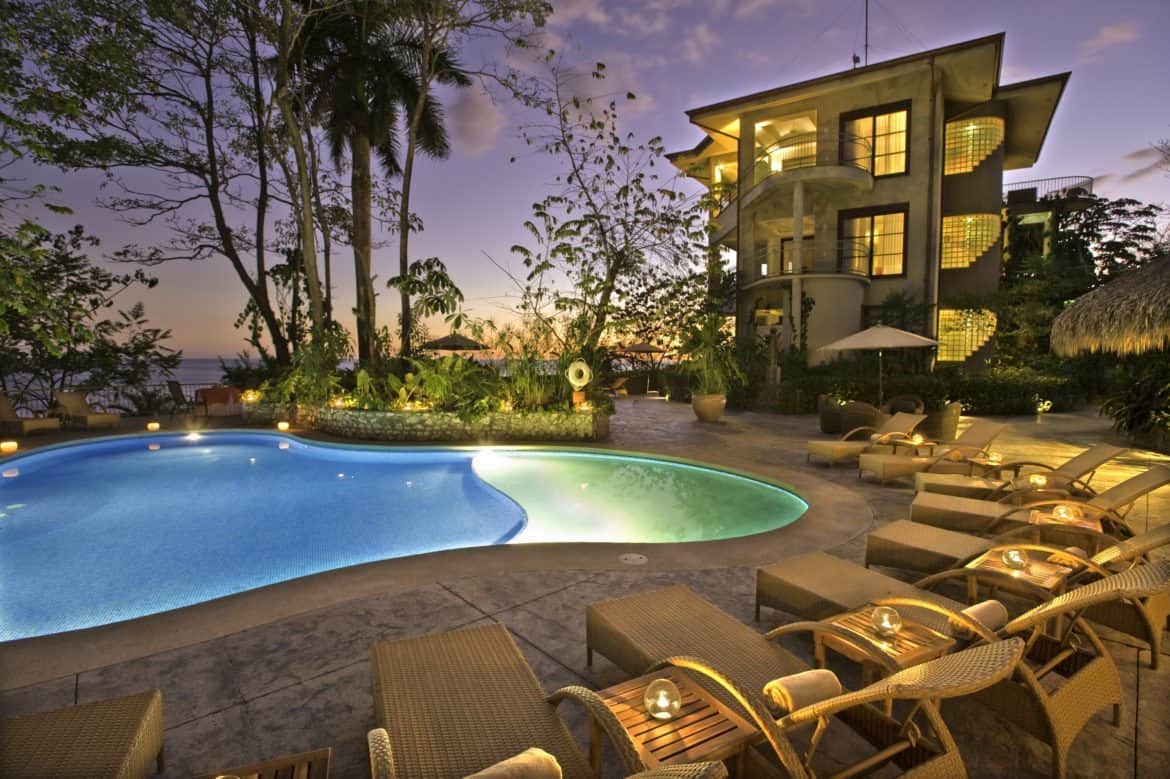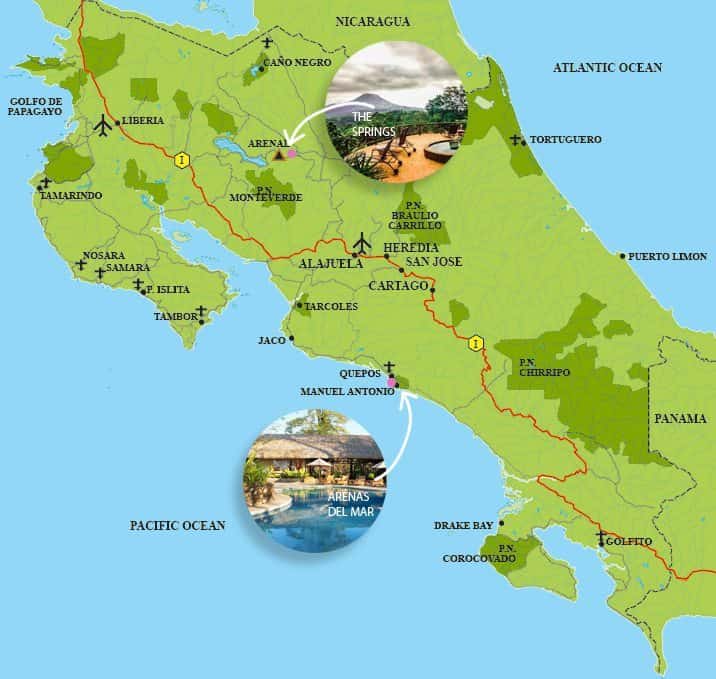 Getting Around
Costa Rica is a wee bit hilly. I found I was either walking up or down a San Fran incline at any given time. It makes for incredible views but it's a bit of a workout. Thankfully, both hotels we were at had golf carts at the ready to scoot you around the property and the mountain goat trek return from the beach always translated into good sleeps.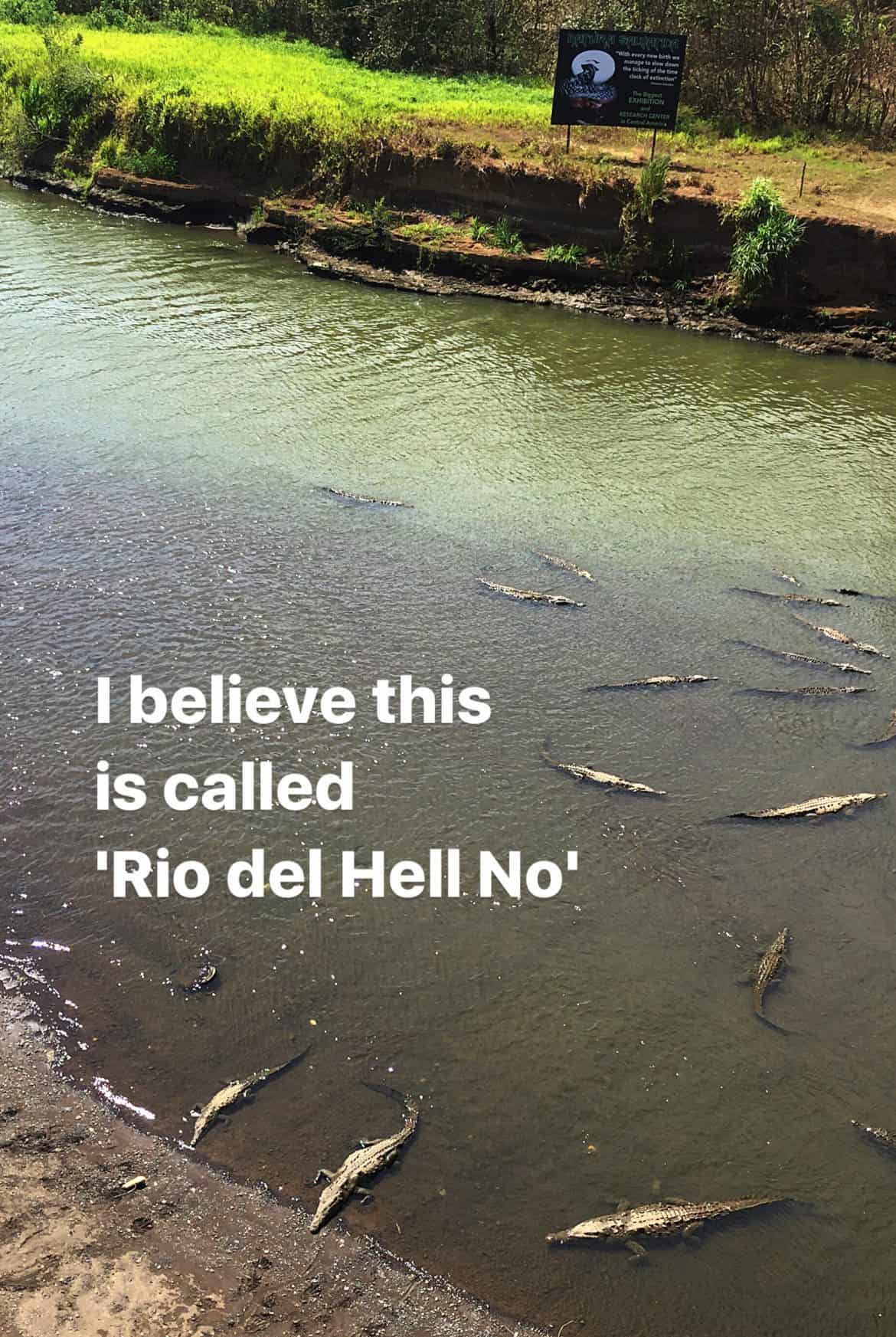 As for roads, the highways are lovely and beautifully marked, however, this all goes out the window when you get into a town or off the beaten path. The side roads aren't well marked and the roads to the hotels are often horrible – like Jeep commercial bad – so I don't think I'd want to drive there. (Side note: I found out one of the reasons the roads are so bad is that the hotels want to keep them shitty so no one will buy the surrounding property which maintains the naturally stunning views.) That said, the driving in Costa Rica is very logical – if you are faster or first, you just go. No bird flipping or impatience, just getting from A to B so I think you'd be fine if you want to rent a car. We could not have driven there. My husband and I are both tense travelers and would murder each other before we pulled out of a parking space – we are not Amazing Race material.
Food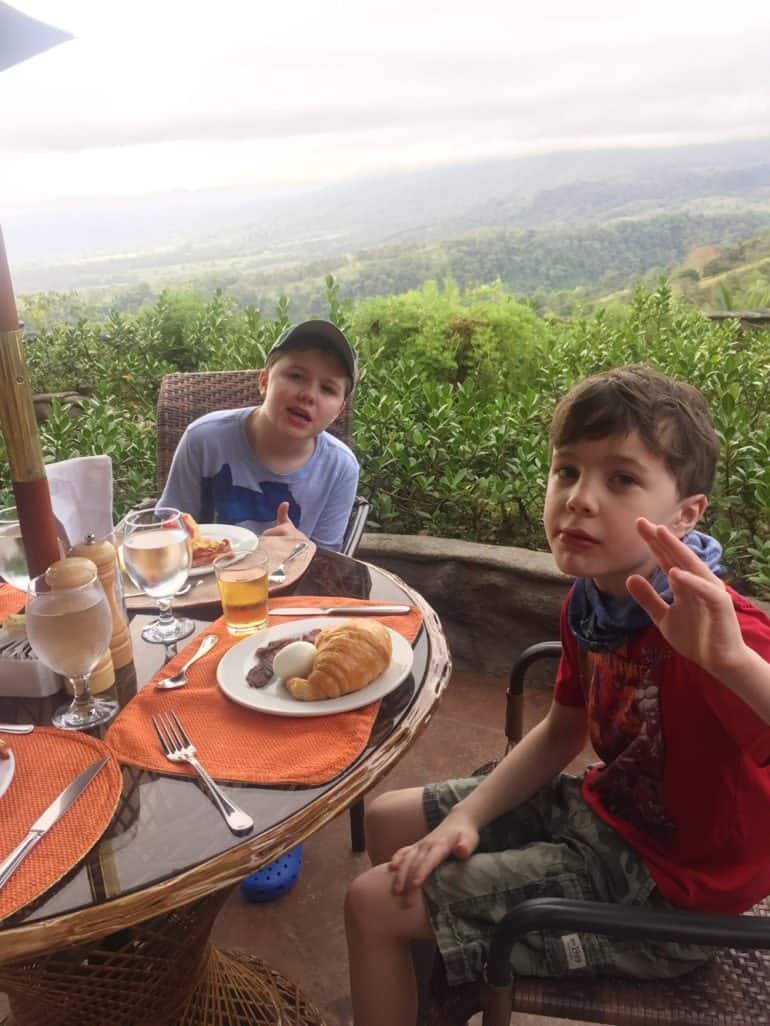 The food was really good. Costa Rica grows a LOT of stuff so you have wonderful access to amazing fruit and high-quality seafood, beef, chicken, etc. The whole trip we had ample access to chicken fingers for our picky kids but the traditional food there isn't so exotic that they wouldn't try it – you can get chicken with rice and beans everywhere. The food was pretty reasonably priced – even in the upscale hotels – so I was pleasantly surprised not to have the sticker shock you get in island countries that have to import a considerable amount of their food.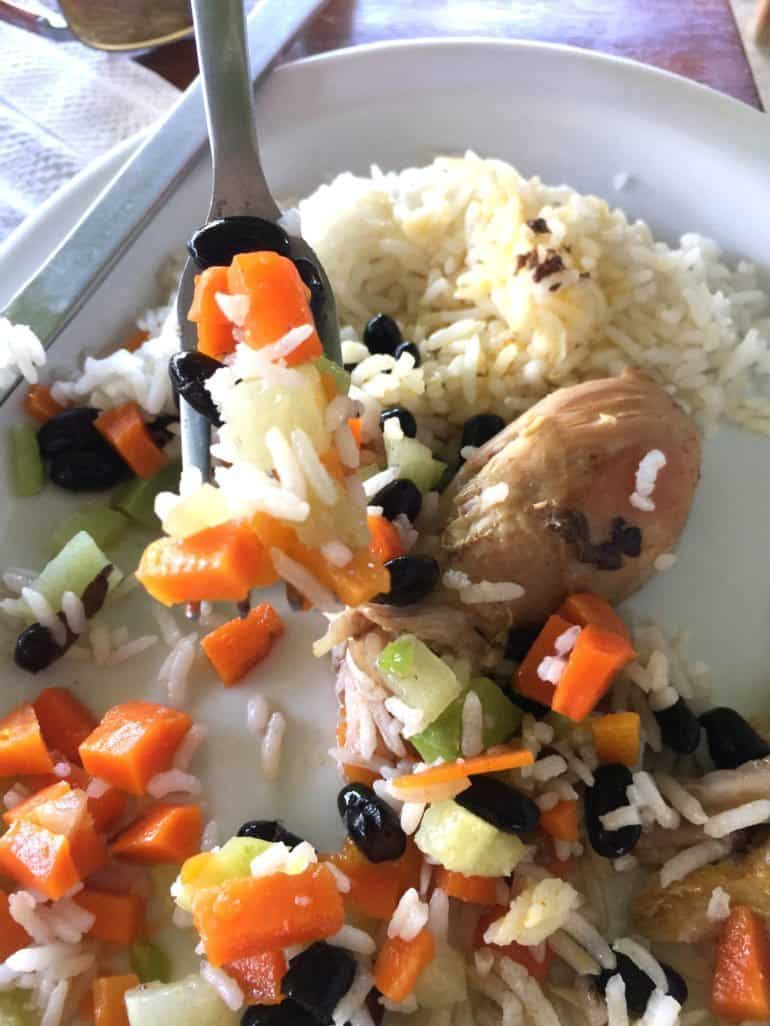 An interesting point to add is that both hotels we stayed at were insanely accommodating to food restrictions. It almost stumped them when they'd ask, "does anyone have an allergy or sensitivity?" and we'd say, "no'. This may have been unique to the two hotels we were in, though – I don't know if the street vendors are going to give a shit about a gluten intolerance.
Things to Do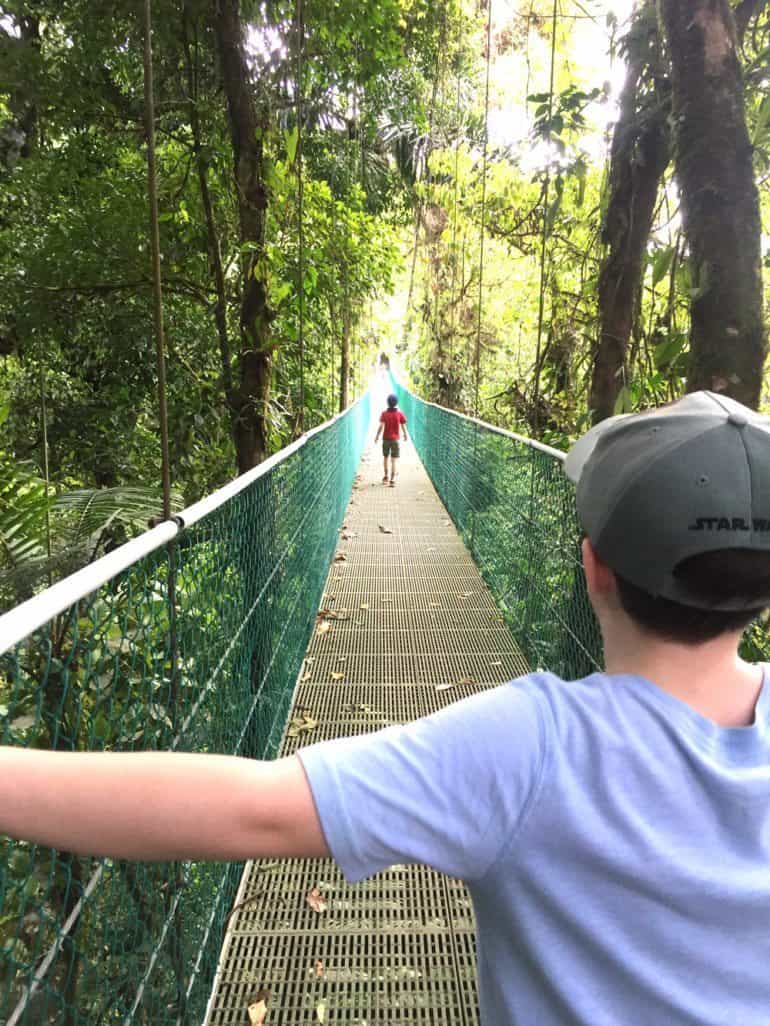 Costa Rica is built for kids. You couldn't walk two feet without seeing a lizard, bird or monkey. We did zip lining (my 8-year old loved it whereas I think it is the dumbest fucking horror you'd ever put yourself through), a nature hike, horseback riding, and a catamaran snorkeling trip (I found this to be a little too booze cruise for me but it was well done and the kids liked it even though I felt it was too old for them). There is truly something for everyone whether you're looking heart-pounding adventure or parking it on a beach with the best pina colada on the planet.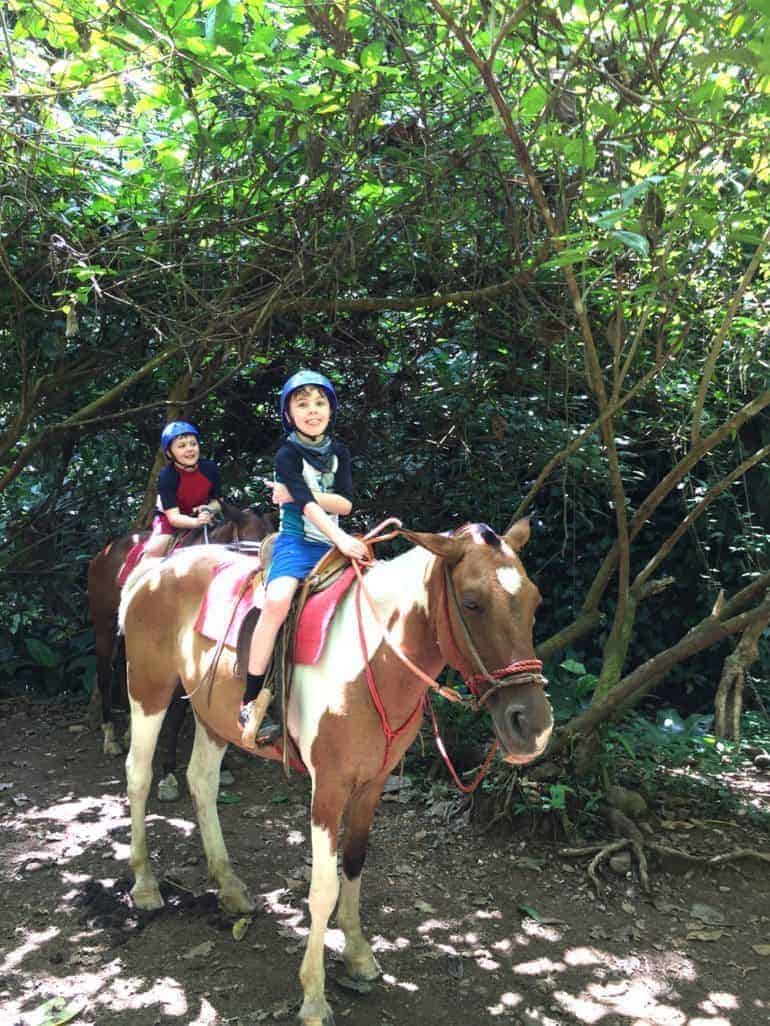 When to Go
We took this trip in mid-March and I thought it was perfect. It only rained for about 20 minutes one day and the temperature hovered in the low 80s (high 20s for my fellow Celsius peeps). Everyone had me all paranoid about bugs but I didn't see many – it's probably because of the gazillion things that will eat bugs all over the place. Frankly, I have more mosquitos in my backyard, however, Zika is there so keep that in mind if you're pregnant or in baby makin' mode. The sun is pretty strong so I would load up on the SPF 9,000 but that's coming from a redhead.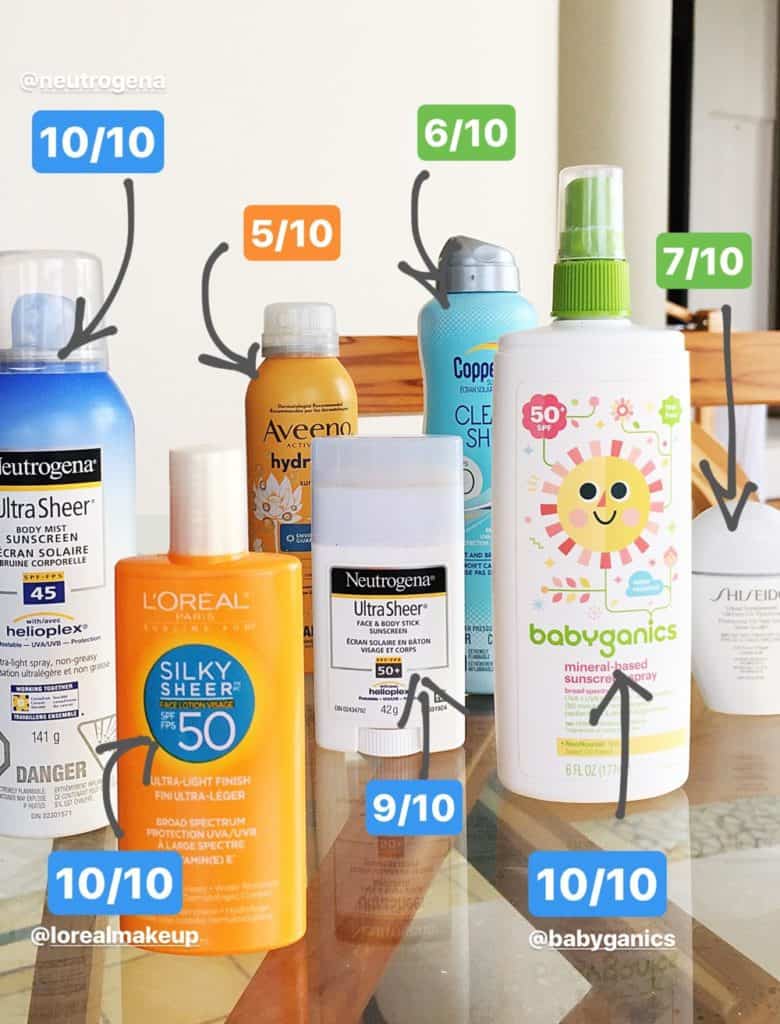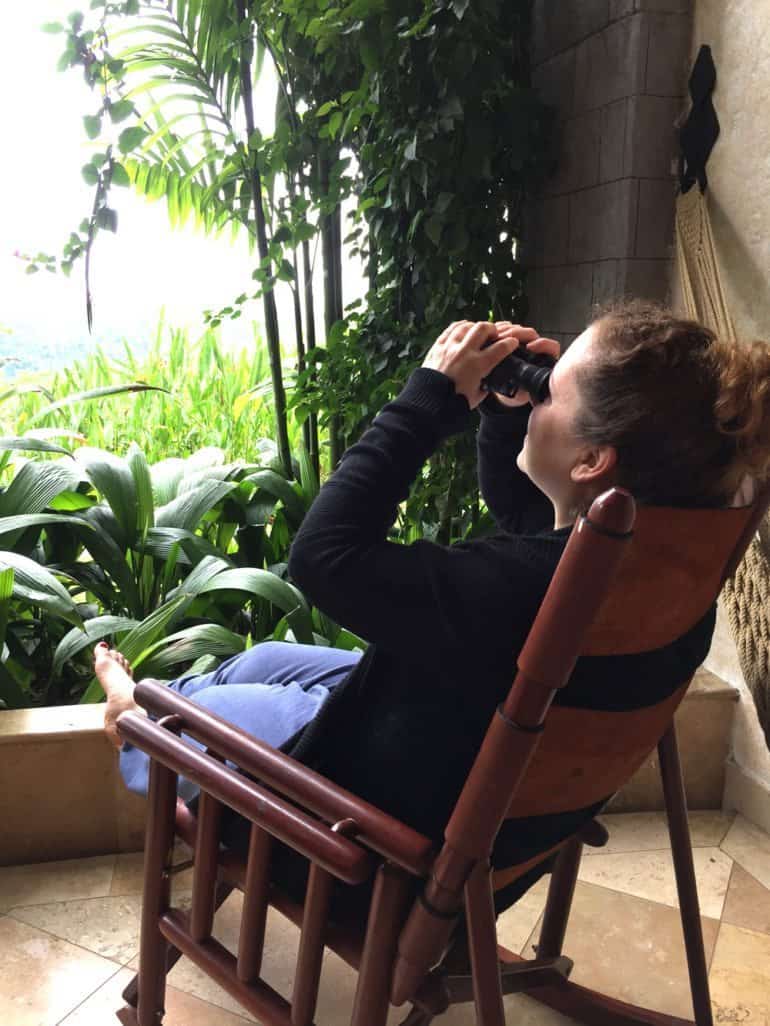 It's about a 5-hour flight from Toronto which was totally bearable for my 8 and 11-year old (thank you iPads). We found most of the people traveling there were either from Texas or California where the flight isn't as long (or expensive).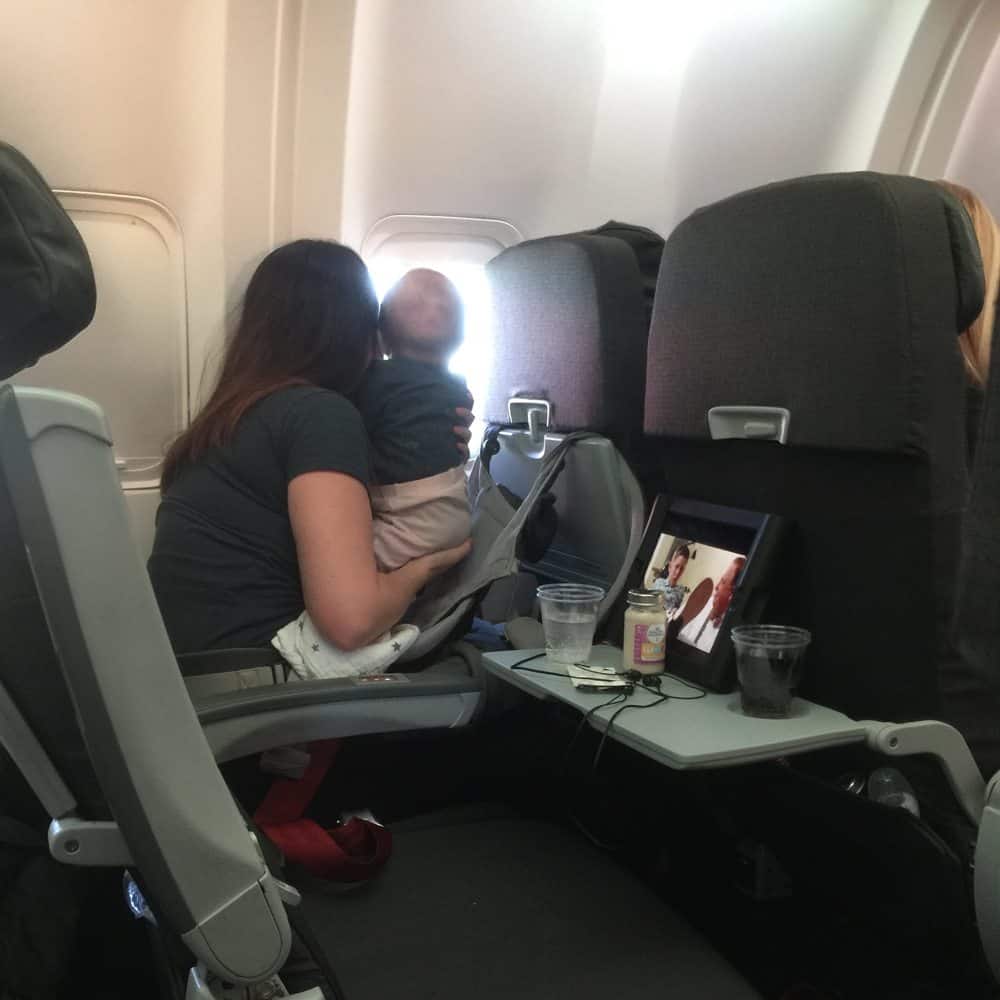 This woman attached her Ergobaby to the tray table and kept the bottom strapped to her so her baby could lay in a sling position. There is no way Ergobaby would tell you to do this because of the fall hazard, but I know you're smart and would make sure you don't drop your baby on its head. I just thought it was a brilliant way create another position if you've opted to hold your baby on your lap rather than purchase a separate seat.
Safety
I always judge safety on what the women and kids are doing in a country. We left for the airport at 5:00am and there were women walking down dark alleys on their way to work in business attire. When driving through a town we'd see a young girl walking by herself on the way to school.  Every town we went into had a very welcoming vibe and nothing felt too touristy or sketchy. I'm sure bad shit happens there, but overall, I found it to be an incredibly safe, friendly country so you should be more than fine if you're practicing common sense.
Everywhere we went the water was potable so you could brush your teeth and drink from the tap – even on our hike in the middle of the rainforest. (This is totally your call though. I know lots of people don't like to risk it.)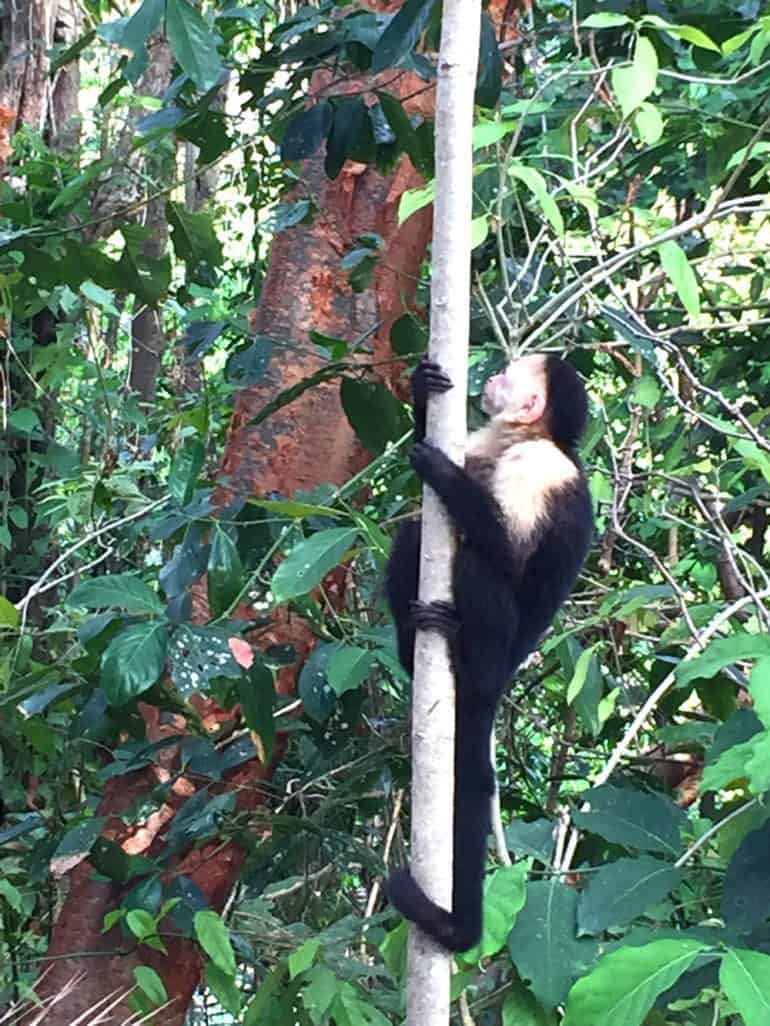 This is the only non-fuzzy monkey picture I got because it wasn't looking at me. Monkeys stare straight at you and look like they are seriously going to fuck you up so I took my pictures too quickly. I have mad monkey respect.
Language
If you speak Spanish you're golden. I only bumped into one woman who didn't speak a word of English and even then she was very friendly about it and humored my Sesame Street Spanish. You can get around quite easily with English as your only language and most signs were in both languages.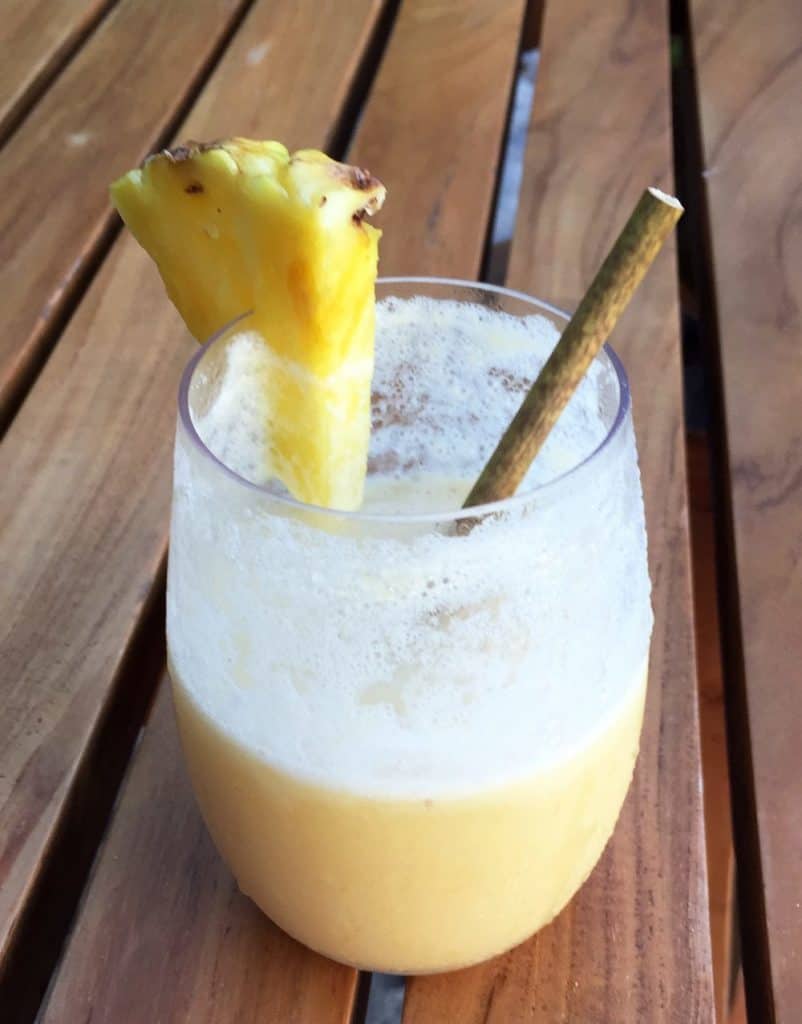 In conclusion
There is nothing I didn't like about Costa Rica. The people are friendly, the food is great, the scenery is stunning and the country puts the rest of us to shame with many of their eco-friendly initiatives. I felt like my kids were the perfect age for (8 and 11) it because they could handle the flight and truly appreciate the scenery but if you live closer I would take smaller kids in a heartbeat.
Let me know if you have any questions, though!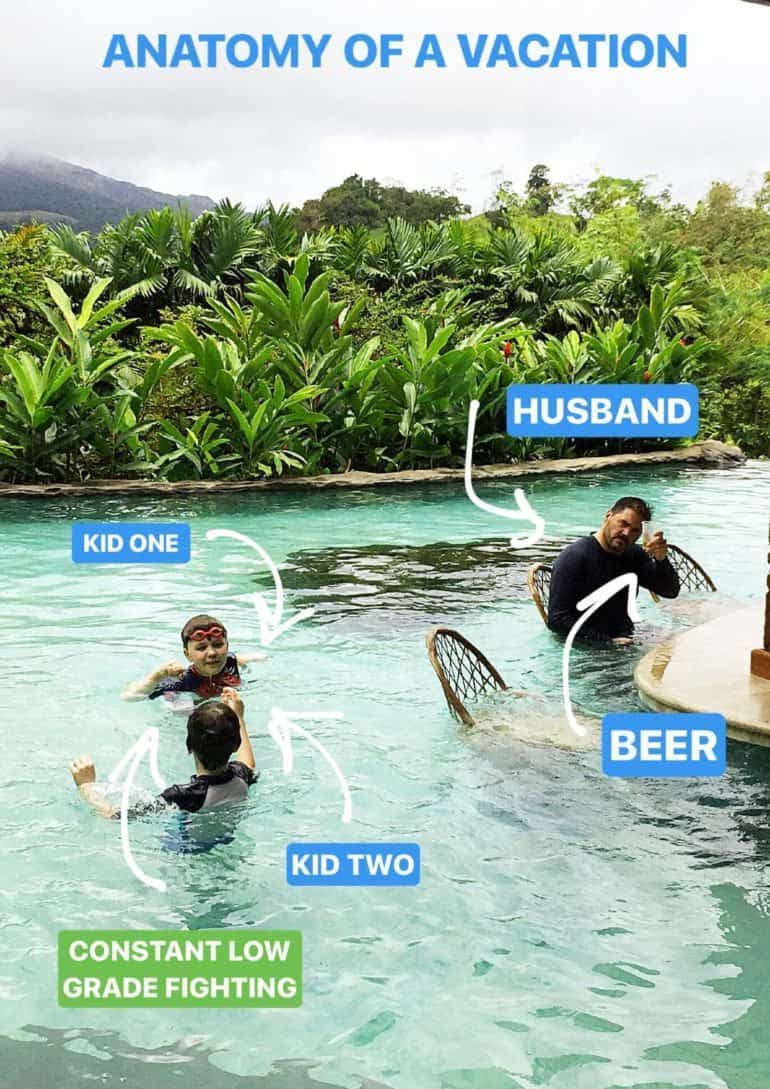 Sadly, I was not compensated for this glorious trip but, as always, all of these opinions are my own. Feel free to send me somewhere though – Lord knows I don't get out much.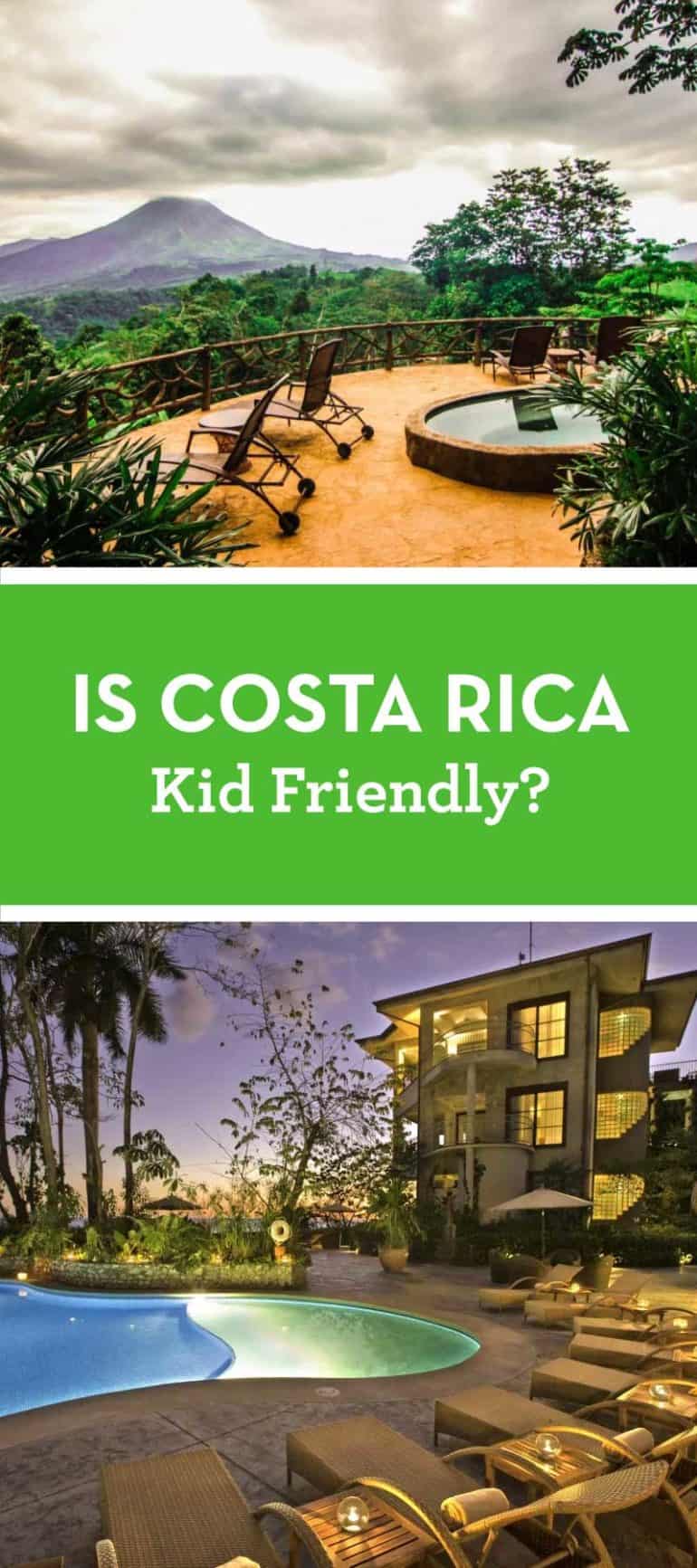 ---
Get posts & giveaway updates delivered right to your inbox
---
---