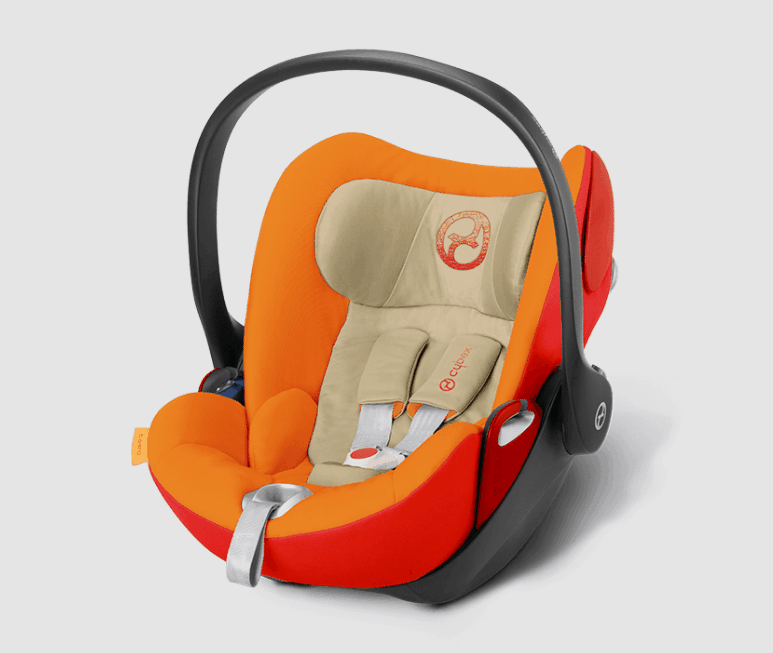 When I saw this Cybex Cloud Q seat back in the fall I knew that it was a bit of a game changer. Why? It reclines.
Here's a quick video on some of the Cybex Cloud Q Infant Car Seat features:
Infant car seats are a really convenient, safe way to get a baby around. You can snap them in the car (or cab), click them into a travel system, or just tuck them in a cozy spot in the house if the baby falls asleep in transit. The tricky part is that it's not so great to have your baby in the same position for a really long time, which means a traditional infant car seat is often better for your mobility than theirs.
Cybex is known for their kick ass car seats so it doesn't surprise me that they rose to the challenge of trying to crack this nut.
HERE'S WHAT I LOVED:
The Telescopic Linear Side-impact Protection. It's an added barrier for a side impact collision.
The 11-position height-adjustable headrest with integrated harness guide (rethreading a harness is a shitty job)
It has an extra-large sun canopy that folds away nicely behind the hard visor.
A removable seat insert is great for positioning premature and very wee babies, then it can be removed to extend the life of the car seat for bigger kids (up to 35 lbs or 30″ long)
The base comes with a load leg to absorb force and provide more stability in a front end collision
It has a belt tighter plate in the base that tightens down on your car seatbelt or LATCH system so you aren't wrestling to tighten it into your car. Hallelujah.
It reclines. So you can move it from car, to home, to travel system and change the position of your baby so the little weeble isn't in the same spot for a long time – we all love a good stretch anyway, right?
You can't accidentally click it into the car reclined. Aside from the fact that it wouldn't fit, there are safety stops that engage on the belt guides when the seat is reclined. Hey, we've done crazier stuff in our sleep deprived state.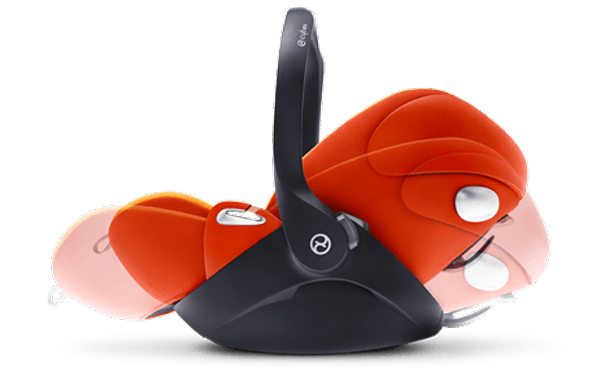 WHAT YOU NEED TO CONSIDER:
It's heavy'ish. At 13lbs it isn't the lightest car seat. It would work well for car to travel system but I wouldn't want to carry it for an extended period of time. In all fairness, I wouldn't want to carry any infant car seat for an extended period of time.
Cybex isn't cheap. These guys pull out all the stops on their seats and it shows in the price tag because a Cloud Q will run somewhere between $399 and $449.
Similar Options:
Aton Q – has pretty much everything except the recline and the headrest is 8 position instead of 11
Aton – fewer bells and whistles but it still has amazing safety features and its lighter
Personally, I think the big decision is how much you're going to be in and out of your car. Moving a sleeping baby out of a car seat is no easy task, and keeping them in it for a long time is equally no bueno, so if you have the cash then I think it's worth considering. Magic Beans seems to always have to most consistent stock.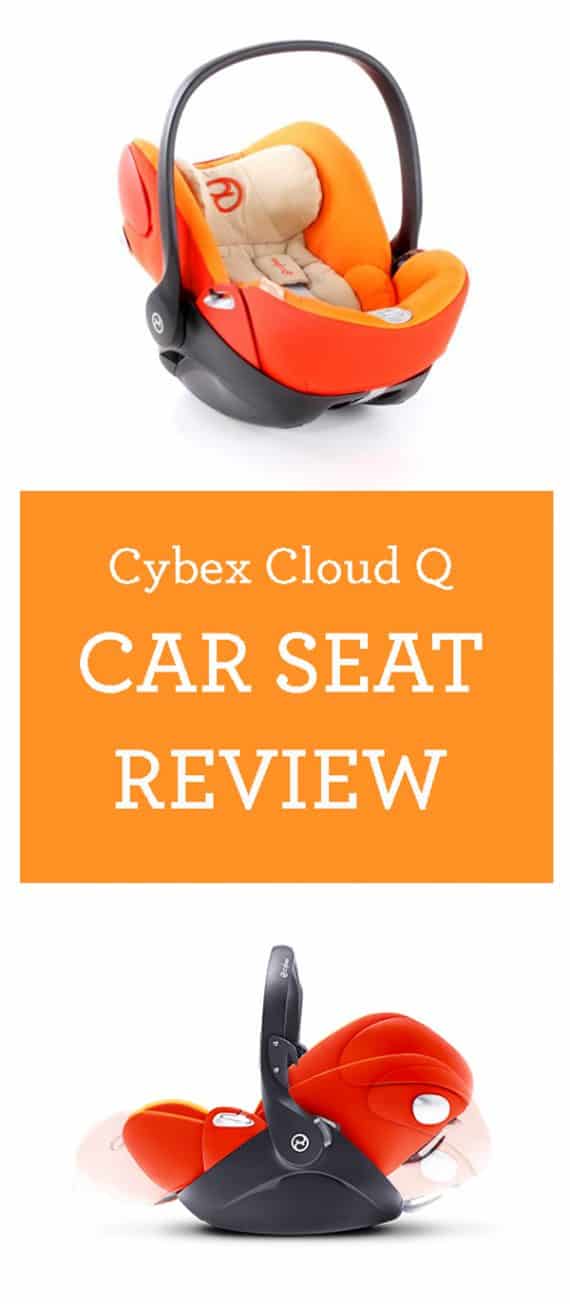 ---
Get posts & giveaway updates delivered right to your inbox
---
---