Determining whether you are suffering from run-of-the-mill, motherhood-induced lowness, or a major depressive episode can be surprisingly difficult to differentiate.
Once again, I'm working with a few amazing bloggers to help people better understand depression.
The results were very interesting and shed some light on how people perceive depression and how to treat it. One of the stats that stood out to me is how the symptoms of depression can vary. Everything from feelings of sadness to difficulty sleeping to gastrointestinal problems to physical aches and pains.
Here are some of the Wave One Survey results: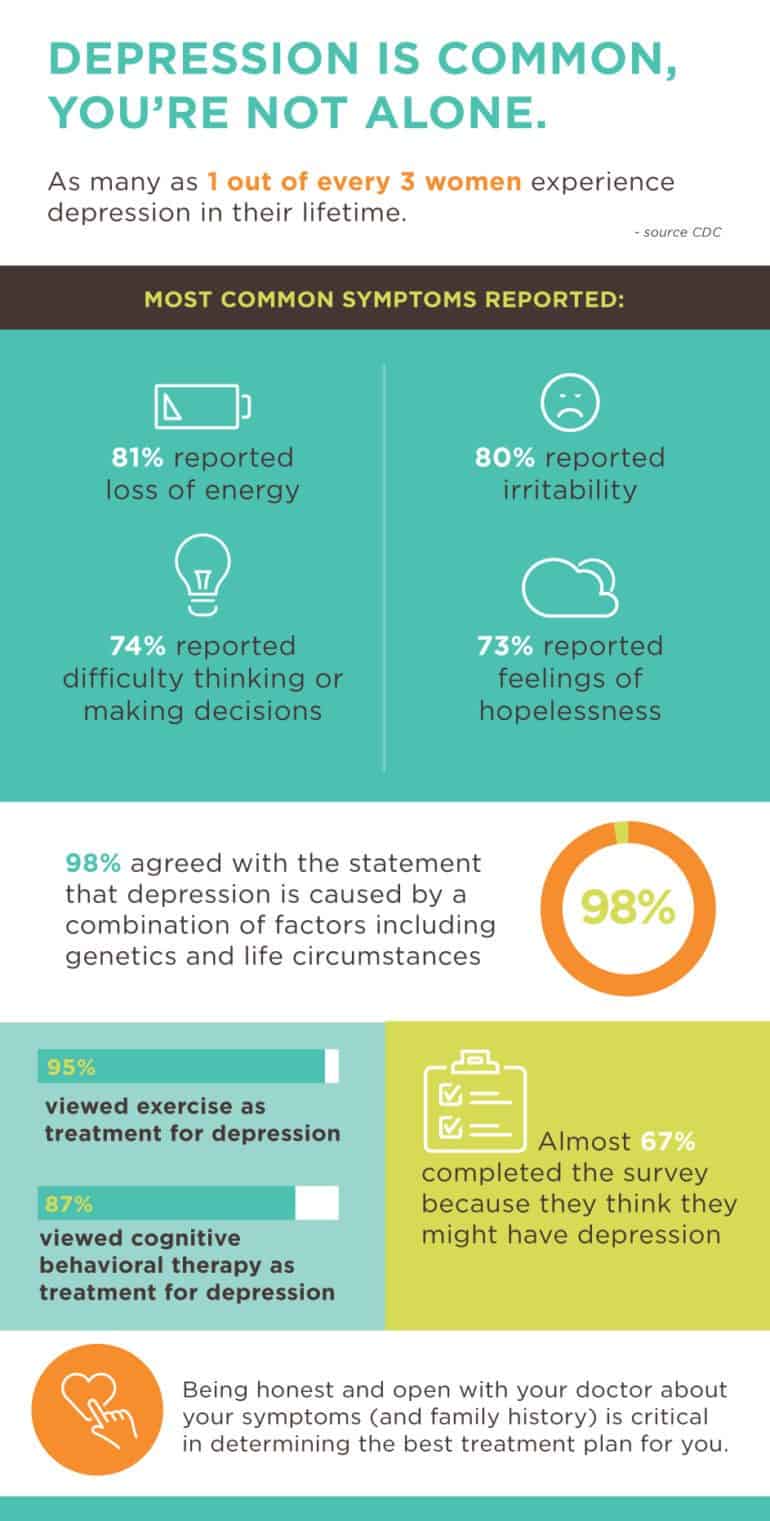 What do you think? Did those stats surprise you?
Related: Finding My Way Back from PPD
---
Get posts & giveaway updates delivered right to your inbox
---
---