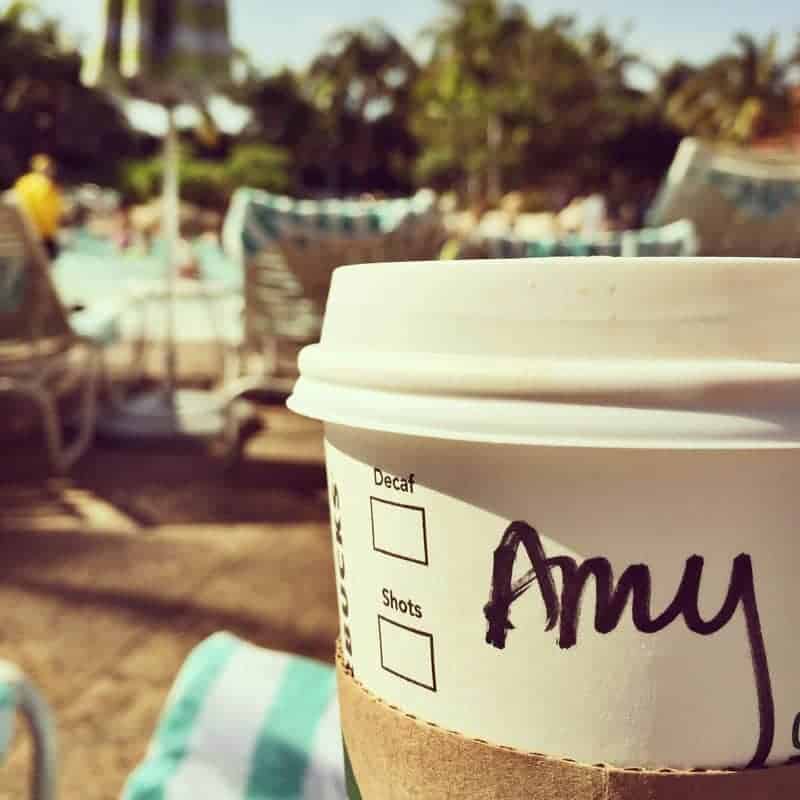 A few of you asked me what I thought of the Bahamas because you were thinking about taking your family there on vacation, so I decided to do a post on it.
The Bahamas is beautiful. Like really beautiful.
We stayed on Paradise Island, which is a separate island connected by a bridge to Nassau where the airport is. It's pretty big and has a bunch of hotels on it surrounding a large compound that included water slides, pools, snack bars, music and an aquarium.
We took a shuttle bus from the airport to our hotel so I only saw Nassau from the bus. It looked like your typical Caribbean destination – some gorgeous and some tired – but all not Toronto in February. Huzzah!
I loved that Paradise Island looked manicured but not plastic or artificial. You can see the work and care that goes into the place from picking up a stray wrapper to cutting coconuts off the trees so they don't randomly drop on someone's head. The beaches are white, soft sand and have lifeguards stationed on them.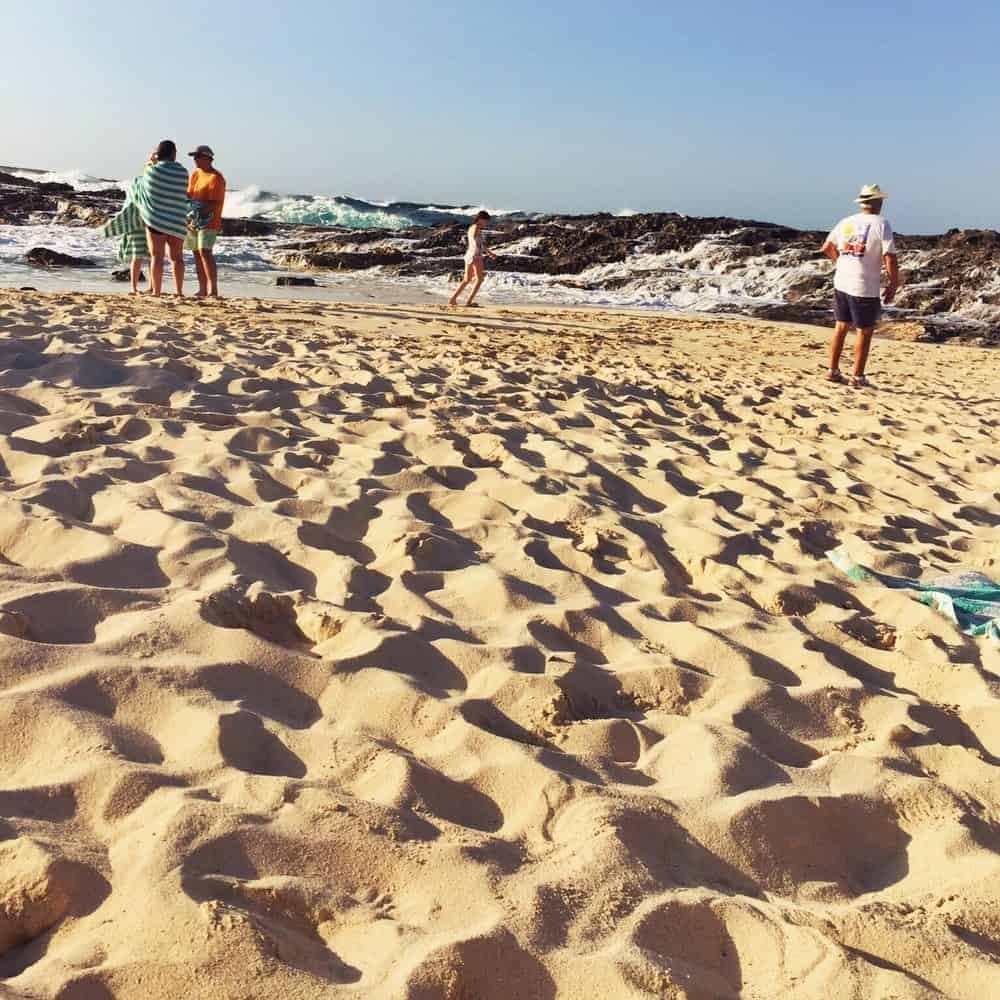 The Room
My husband gets reward points from work so we stayed at the Cove. I would say that it's the bombdiggity of the island and every inch of it looks like a magazine spread.
We got an Ocean Suite room with the pull-out couch (we were supposed to get the room with two queens but we weren't paying attention and just assumed the king and the couch were what we booked way back when – we survived quite nicely though. (#firstworldproblem)
The bathroom was gigantic and there was a huge, clean tub to put the boys in at the end of a long, sandy day.
There were two tvs in the room (we only used one) and it had the Cartoon Network (heaven for the boys), Nickelodeon and Disney running so the boys had something to watch at night.
There were two steps in our room, which would have driven me nuts with a toddler – not enough to kill yourself, but just enough to be a hassle.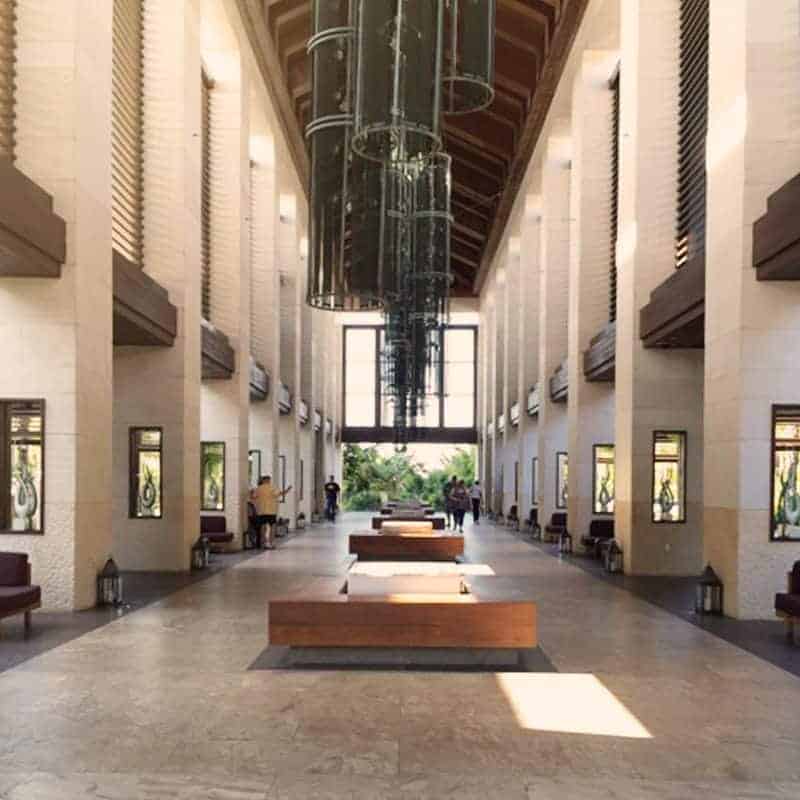 The Food
It is expensive (like crazy expensive) for food. The first night we got there we decided to go to a restaurant that ended up being closed so I scooted to the hotel store and bought an $8 bag of Doritos. I shit you not. It was one of the medium bags too (not full size) but we were desperate for a snack while we regrouped on what to do about dinner. That said the food we had in the restaurant (and even from room service) was outstanding. We did the buffet at Mosaic for breakfasts and one dinner and I seriously ate my bodyweight in seared salmon one night. There were plenty of options for kids food-wise and the seating was pretty kid friendly while still being elegant.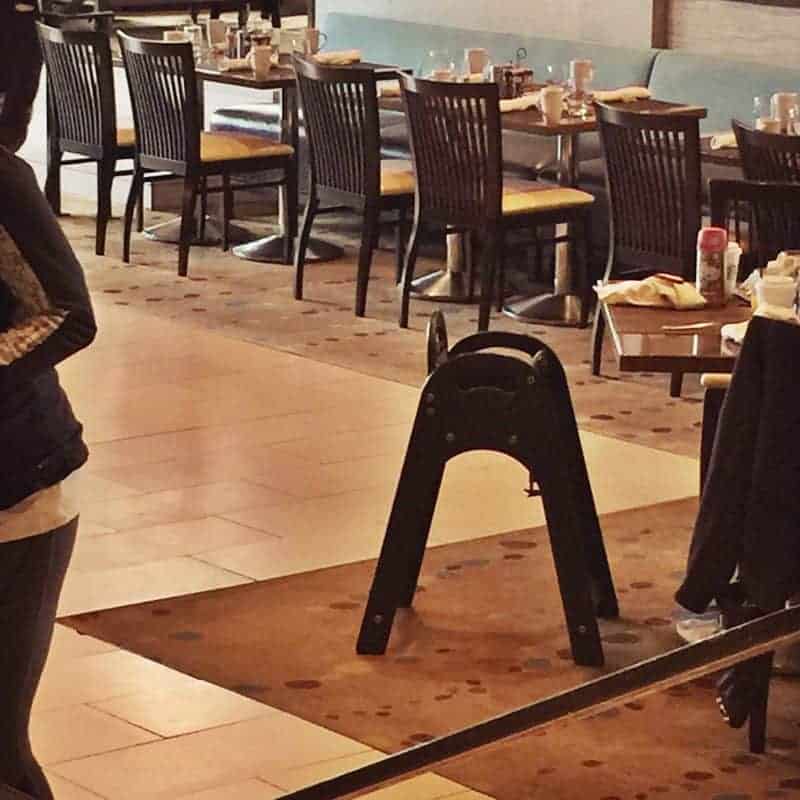 Getting Around
If you want to walk everywhere you can, or there are free shuttles that make stops at each of the hotels if you want to check out the different restaurants, sites, etc.
What surprised me is how many strollers there were and how few people brought carriers for babies – I did see one or two Ergos. I suppose it makes sense because it's great to just load up the stroller and hang at the pool. Your baby can just chill in the stroller and nap in the shade if needed. By far, the two most common strollers I saw were City Minis and Maclaren umbrella strollers, and both seemed to the do the trick really nicely.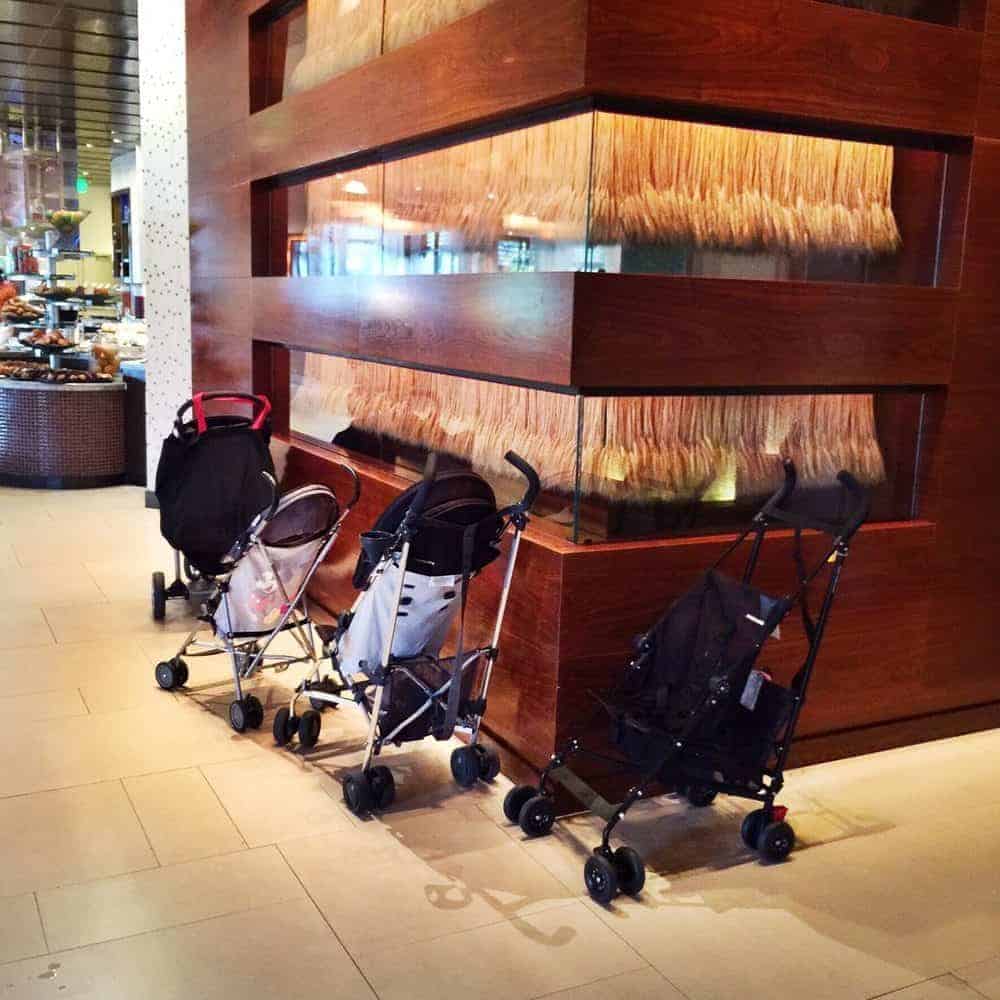 The Activities
There are around 11 pools and eight waterslides on the resort so there's no shortage of water fun.
The kid area pool is wonderful. It's the middle of the 'compound' and has a zero entry section and a giant play structure in the middle. None of it is close to the ocean so a baby isn't going to toddle off into the sea (yes, I'm paranoid about everything) and there's plenty of umbrella shade if you need it.
For the older kids there are a bunch of kick ass slides and an incredible lazy river/rapids. Word of warning though: if you have a short daredevil, be sure to measure them before you book your trip. You have to be at least 48" tall to ride almost all the 'cool rides' (including the lazy river) and my average height 6-year old barely made it (he was actually given the boot off a ride on the last day from an extra cautious attendant) so make sure you're cool on that to avoid disappointment.
We only went to Cove beach and it was perfect for kids. The sand is soft and beautiful and the water is clear and blue. We didn't go in the ocean much because my kids don't understand why you'd go in an ocean when there's a glorious pool 100 feet away. Plus, we stupidly left Shark Week on while we cleaned the kitchen one night so my kids now have an open water phobia.
The aquarium located at the bottom of the Royal Towers is great. It's free to go to if you're on the resort and it's really beautifully done.
The one thing the kids wanted to do (but we didn't get to it) was swimming with the dolphins. The weather wasn't looking great on the day we would have been able to go, plus it was $145 per person to do it, plus I can't imagine my husband and the boys could have heard any of the instructions with me ranting how dolphins shouldn't be in captivity and used for entertainment. (I also it would have been hard to get up on my soapbox from all the salmon I'd eaten at the buffet so it's probably best that we skipped it anyway.)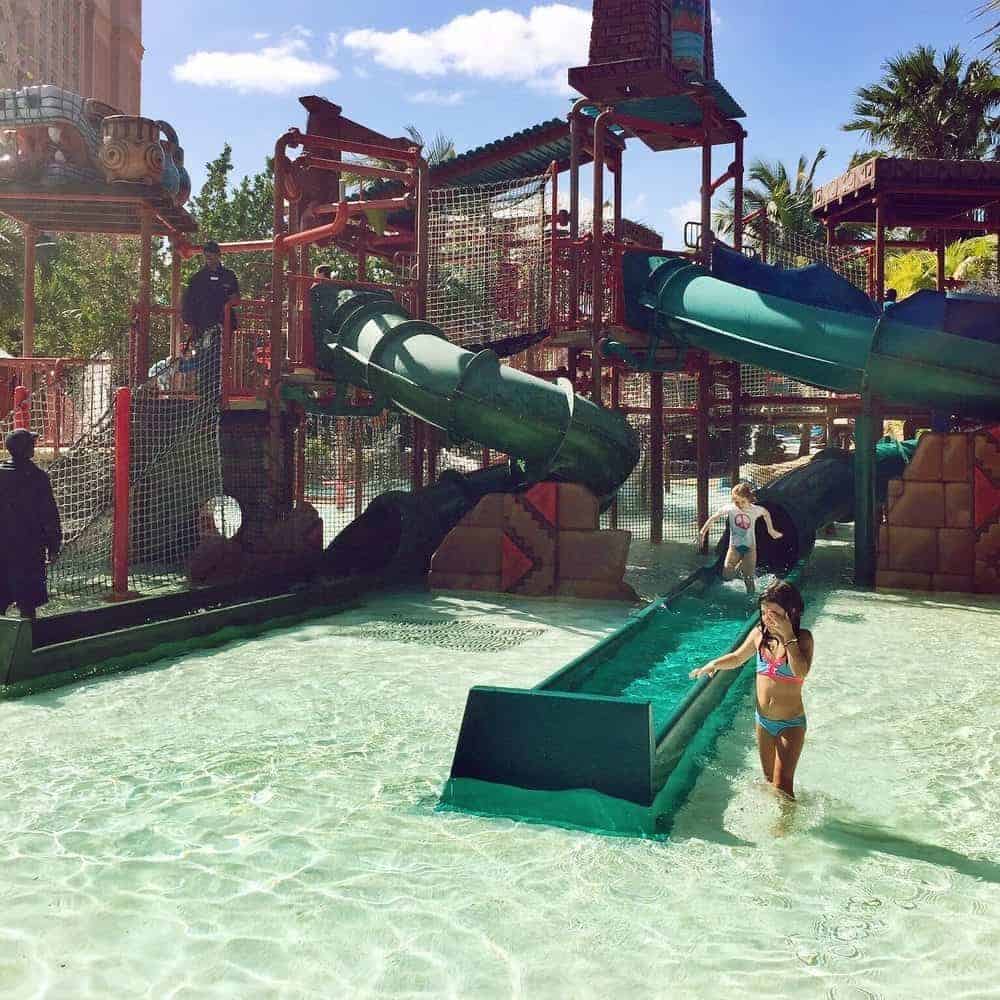 Safety
I felt safe in the Bahamas and certainly felt safe with kids on Paradise Island. I'd read all these safety warnings issued by travel advisories, but I didn't feel like it was any more dangerous than any other place I'd been. As with most places, "be aware of your surroundings" and "use caution" goes a long way. Although, I can't say I blame anybody for trying to rob tourists though – after the $8 dollar Doritos, snatching a Fendi bag off a gym bunny in her late 50s started to make a lot of sense.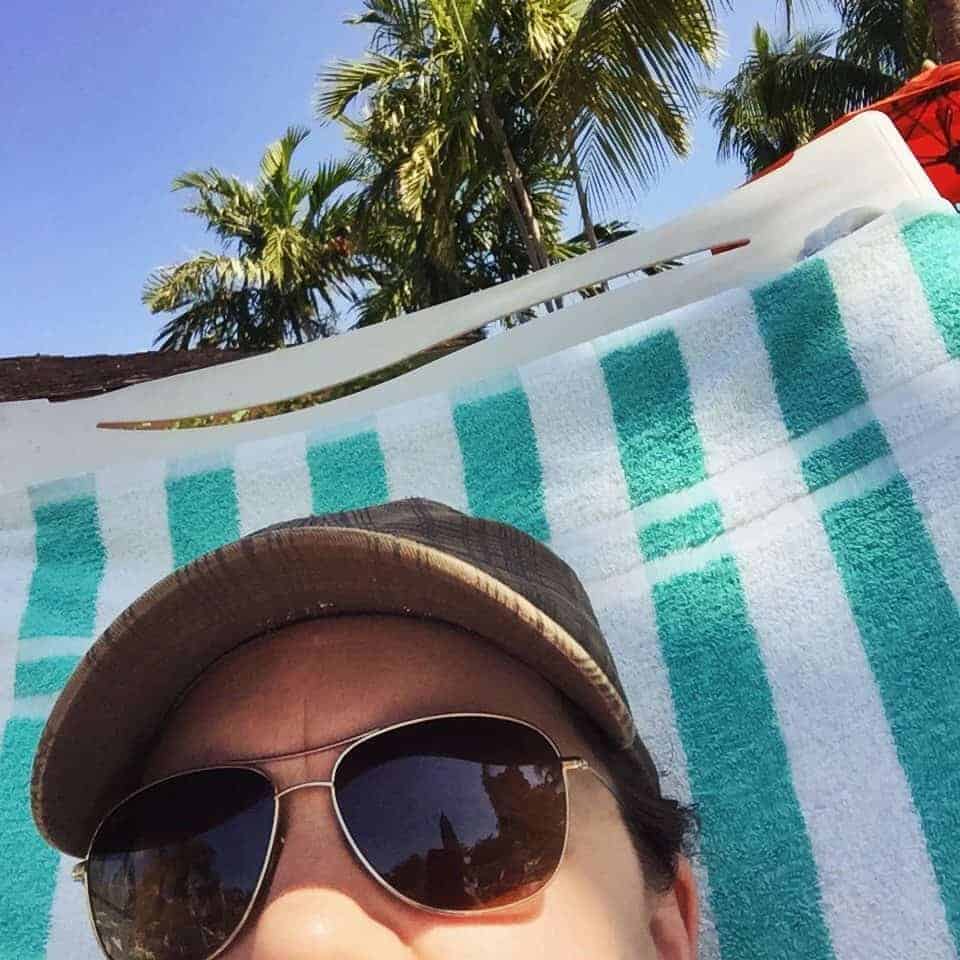 Psst, wanna buy some doritos?
The Staff
The staff was lovely. I have to admit that it takes me a bit to shift gears out of my North American go-go-go service expectations. Most of the staff has that "professional indifference" that you find on resorts, but they were all polite, nice and kind to all four of us. The third day we were there my older son got stung in a freak bee accident when we were setting up our chairs (the bee landed on his hand and he snapped his hand shut instead of waving it away.) The lifeguard came down and calmly asked him to show her the sting. She looked at it and told him he would be fine and got him some ice in a glove. She was so calm and soothing that he just shrugged the whole thing off. So, lady lifeguard working at the grotto pool Wednesday morning, a million thank yous!!
So, if you're thinking about taking your kids to Paradise Island in the Bahamas, do it. There's something for everyone and it really is stunning. Just be sure to pack your wallet and a bag of Doritos.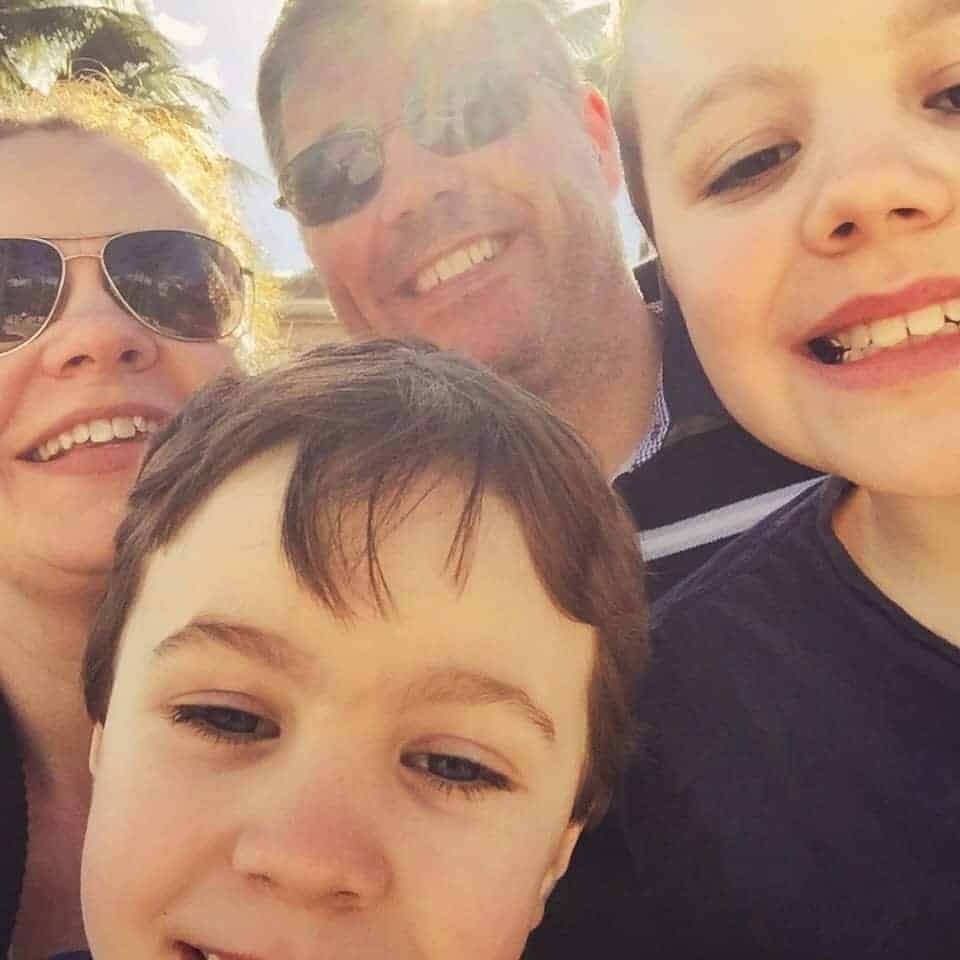 Sadly, I was not compensated for this glorious trip but, as always, all of these opinions are my own. Feel free to send me somewhere though – Lord knows I don't get out much.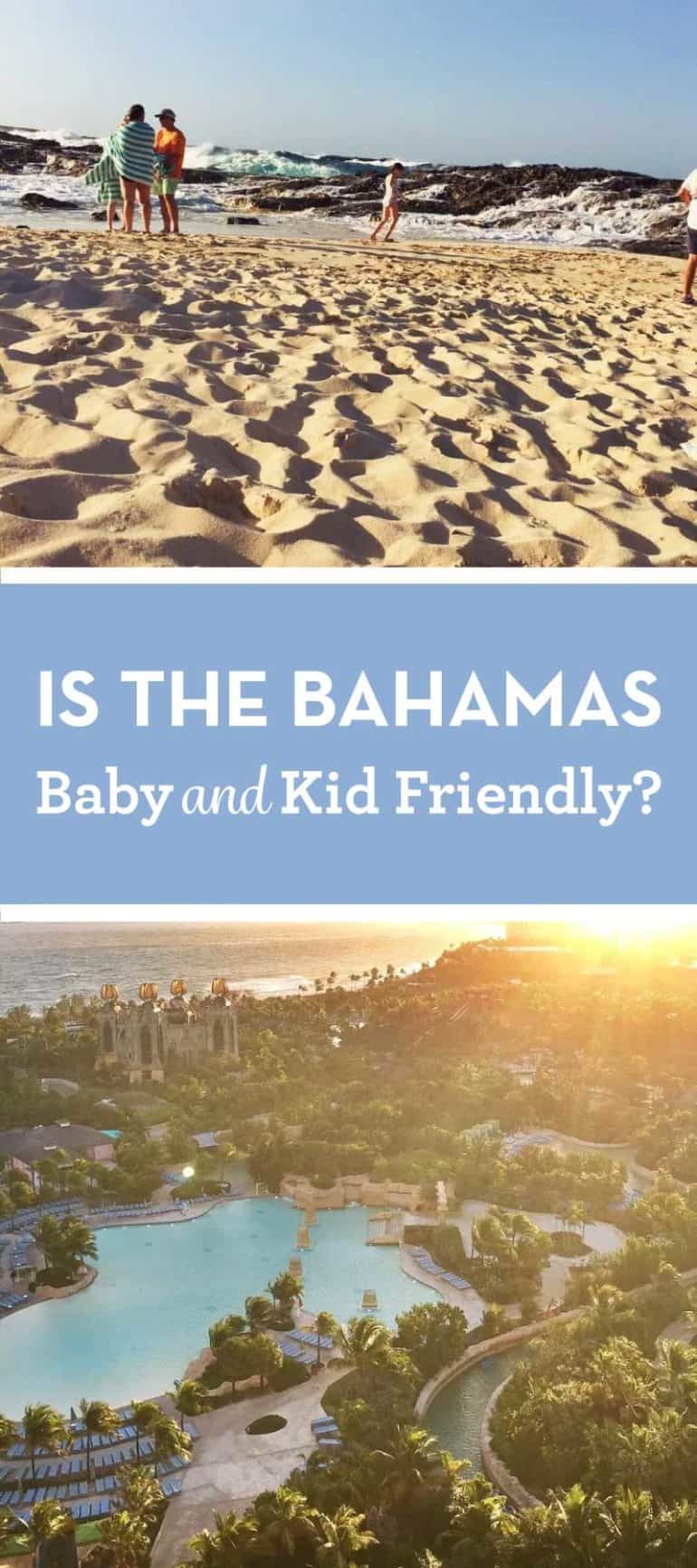 ---
Get posts & giveaway updates delivered right to your inbox
---
---