Disclaimer: I received a mattress from Leesa® to write this post, however, all the opinions, criticisms and observations are my own. Thank you for supporting the brands that make this site possible.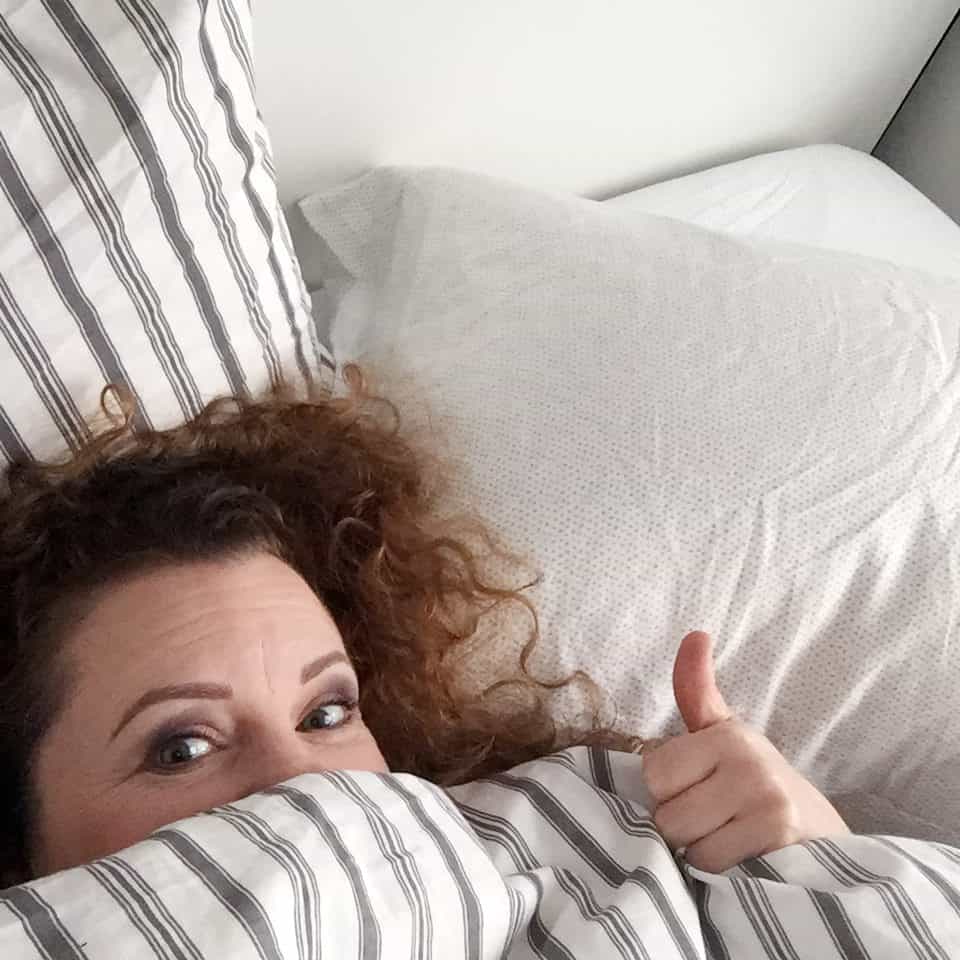 When the folks from Leesa® contacted me asking if I'd like to review one of their mattresses I said, "Oh hell, yes." (I may be paraphrasing a bit.)
I didn't need a new mattress but my younger son needed one in a bad way. The mattress in his room was a sad, single mattress from the mid-seventies (I'm not exaggerating there) that we inherited from a friend. We'd just tried it out to see if it worked for him when he was ready for a big boy bed, but now that he's in full bed mode it's about time that he had a real mattress from this century.
Note: notice how I didn't say 'transition from the crib' because cribs were a joke in our house. We had one that stood as an untouched monument from of years of co-sleeping, couch surfing and musical beds. Whatever. It worked. We lived.
Back to the Leesa Mattress.
It would be no problem for me to try it out. The boys could bunk together and I could test it…. all by myself….in silence…. lying there like a goddamn starfish.
So right off the bat, I'm impressed with this bed. It arrives on my doorstep in a box. No delivery times. No strapping to a roof. Just arriving in a box like the regular old mail.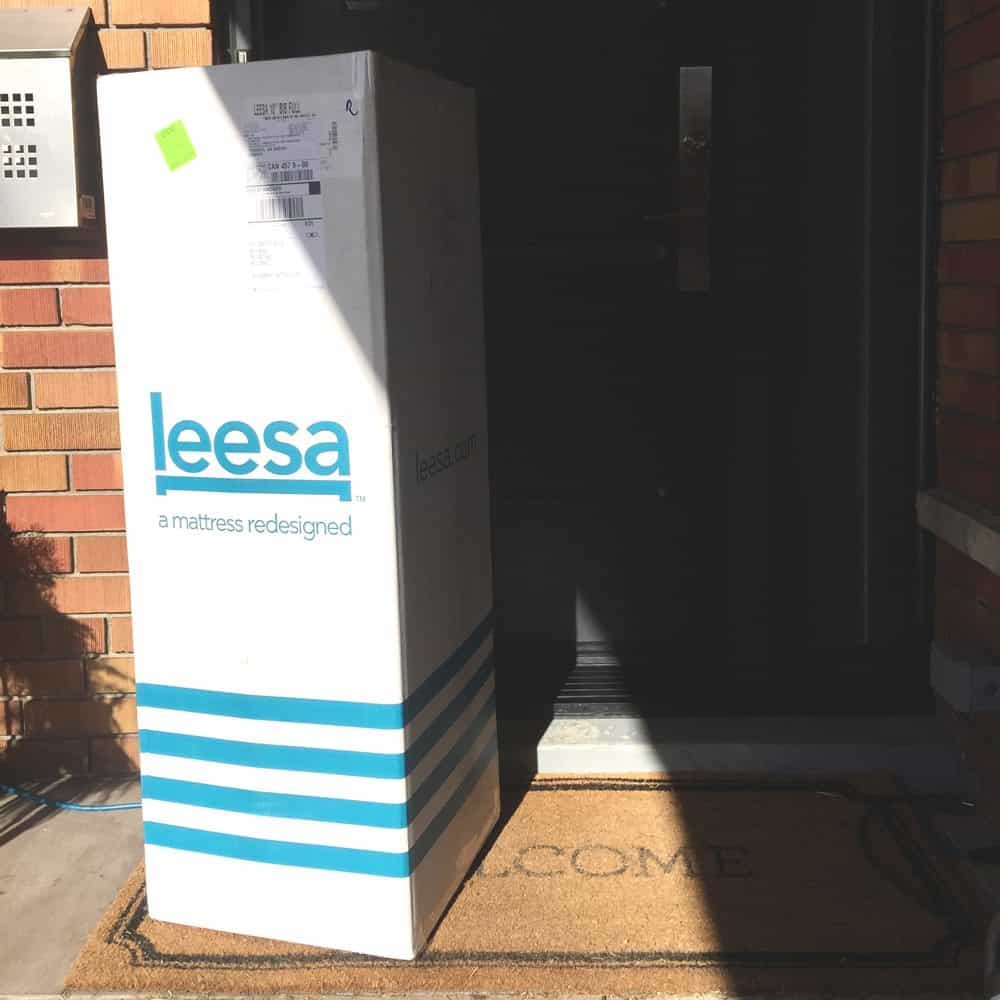 It's all rolled and vacuumed packed in the box so it needs a little bit of time to inhale and unfold. The mattress looks really nice so I immediately bagged it in a waterproof sheet – know your life, right?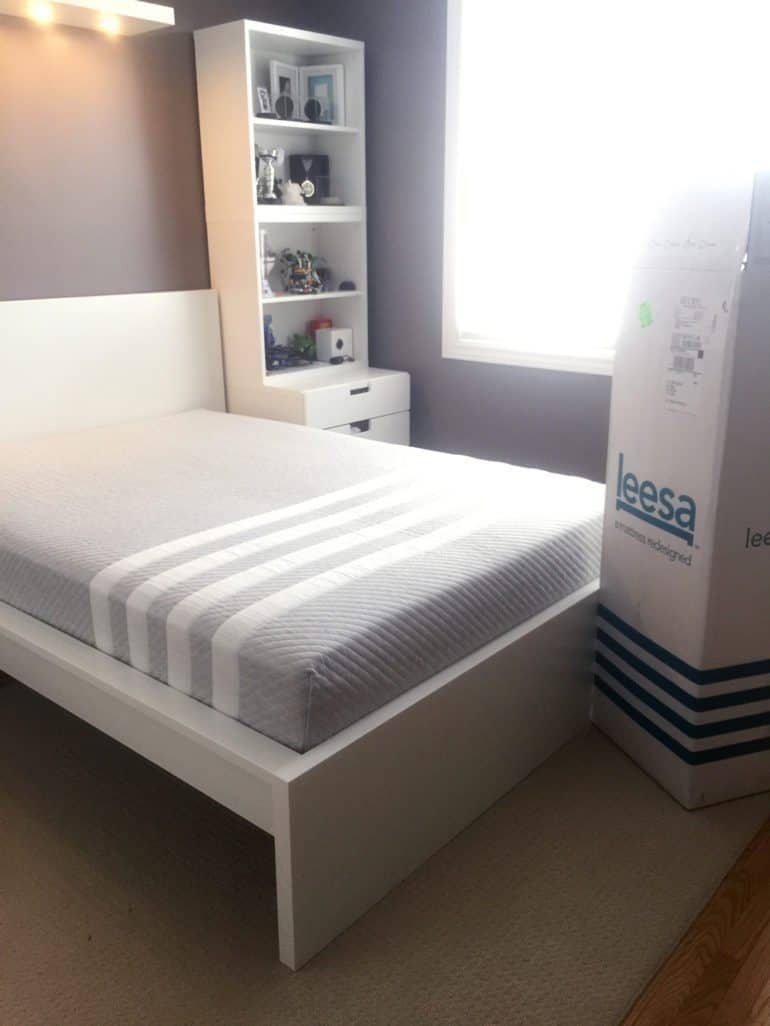 I made up the bed to look as Pinteresty as possible – it looks like this now – then slept the night on it.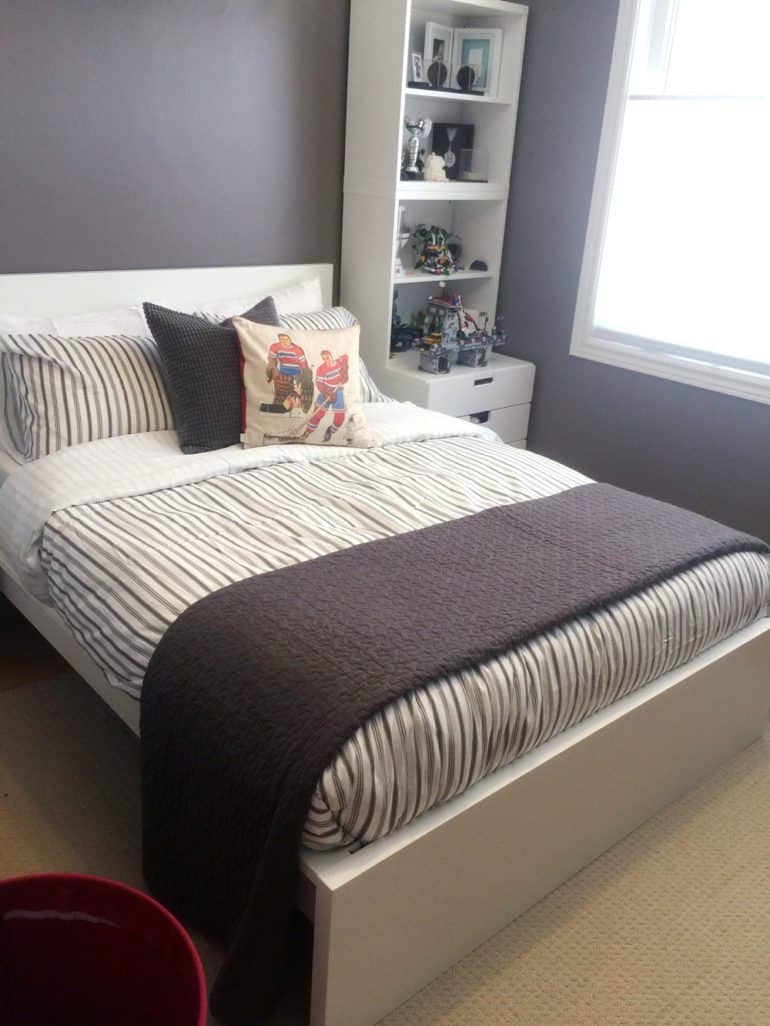 WHAT I LOVED:
It's comfortable! I'm not sure if it was the giddiness of being left the hell alone or the virtues of this mattress but I did have a lovely sleep.
It doesn't smell weird – maybe it's just me, but I find some new mattresses have a weird chemical smell
It's made from a comfy, firm foam so it's not really bouncy which I prefer.
It's not springy so no one is jumping on it and cracking their head open when they fall off. Mwhahaa! Sorry, monkeys.
They offer a 100-night risk-free trial. So if you don't like the mattress, Leesa will arrange to come pick it up from your house.
They have a nice giving back program – They donate one mattress for every 10 sold, and they also plant one tree for every mattress sold and have pledged to plant one million trees by 2025.
The whole mattress is made in the U.S.
I loved how it arrived in a box – waaaaay easier that wrangling a regular mattress.
THINGS TO CONSIDER:
It's a little pricey but when I looked around I didn't find It way out of the ballpark with other mattresses. I just don't buy mattresses very often so I didn't really think about how much they cost.
It was heavy but, you know, it's a mattress not a box of candy floss so that's to be expected. You'd probably need help getting it up a flight of stairs but there would be no yelling, "no, turn and pivot towards me!!" like you do with a regular mattress.
In conclusion, I would recommend this mattress. I liked the ease of shipping right to your door and it's a really good product. I can see why people like it so much.
Feel free to ask me any questions and if you have one, let me know what you think of it.

Save $100
If you're thinking about one of these, the folks at Leesa also gave me a promo code for $100 off. Just use the code pregnantchicken. I just noticed it's Canadian though so I'm guessing that would roughly translate to 57¢ U.S. ; ) You guys can let me know.
---
Get posts & giveaway updates delivered right to your inbox
---
---