A friend of mine passed along this website and I nearly choked on my tongue because I though it was just about the cutest, most hysterical thing I've ever seen.
If you have had your baby you need to do this immediately. If you haven't had your baby, well, then you must take this time to gather supplies.
This brilliant lady, Adele Enerson, is a former advertising copywriter and is now a stay at home mom with her baby, Mila. Once this little weeble falls asleep she arranges a little scene around her and photographs it.
IT. IS. AWESOME.
I'm sure many of you have already seen this as I am usually late to the table with this kind of thing but, if you haven't, you have to check it out at Mila's Dreams.
I wonder if Mila will mind when her mother is still arranging these little tales around her when she's 18? I can just hear the "Holy crap mom, stop putting plastic fish around my head while I sleep! Enough!" I hope not.
Here are just a few of my favourites: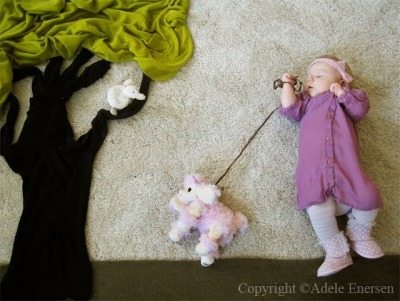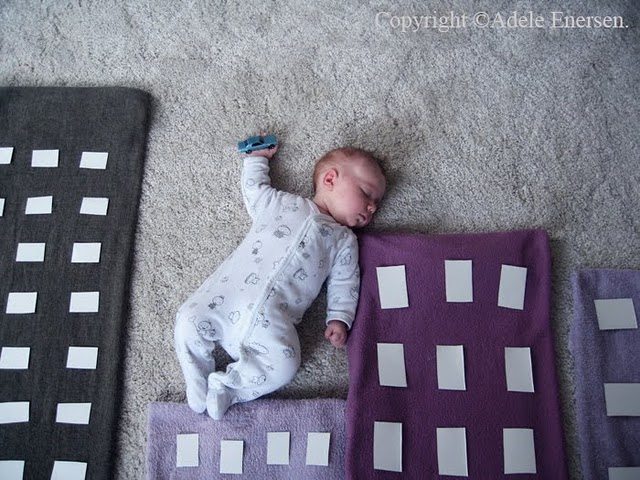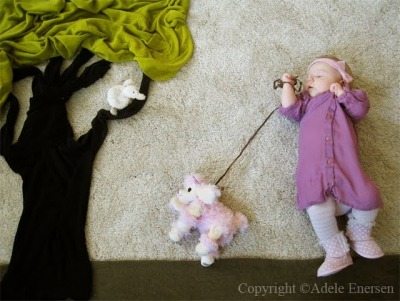 ---
Get posts & giveaway updates delivered right to your inbox
---
---