I was compensated by
Med-IQ
through an educational grant from Novo Nordisk to write about the realities of obesity as a chronic disease. All opinions are my own.
When I was asked to be part of the Talking About Obesity discussion, I wasn't keen on the idea. After all, the last thing pregnant women want is to feel bad about their weight during an already touchy time. I agreed to listen to the two experts before I made my decision, but I assumed it would be some rail-thin nutritionist who happily substitutes kale for potato chips and some judgy old doctor guy who would mansplain the important role women play in the health of their families.
Thankfully I was wrong.
I listened to two very smart women, Patricia Nece, JD Chair, Weight Bias Task Force of OAC, and Donna Ryan MD, President, World Obesity Federation, explain how they are trying to change the conversation around obesity and why they need our help.
Obesity has nothing to do with lack of effort or willpower.
Yes, diet and activity can play a role in obesity, but so can hormones, medication, sleep, genetic risk factors and a slew of other things that many medical professionals don't always account for. As Dr. Ryan said, "Doctors should apologize for all the years they treated obesity as a patient's lack of trying. There are many reasons for obesity and lack of willpower isn't one of them." Here she is talking about it during a Facebook live.
Obesity is excessive fat accumulation that may harm your health, but it's what you have – not what you are.
A lifetime of bias and stigma.
It's hard to imagine approaching another disease with the same level of shame and blame that we do with obesity – you'd hardly say, "Ashley is cancerous" instead of "Ashley has cancer." It's no wonder that people avoid future medical appointments if they felt a doctor had stigmatized them about their weight.  Unfortunately, it's pretty hard to treat a condition if people don't go the medical professional who's supposed to help them. "I need help managing my weight, but I can't see my doctor because they make me feel like garbage every time I go in." You can see how the cycle is perpetuated.
The best place to start is with a positive and supportive healthcare provider.
Is your doctor someone who tells you that your sore throat would probably go away if you lost weight? Or hands you a "weight loss" pamphlet and tells you to check in when you've lost xx lbs?
If so, maybe it's time to start looking around for another doctor.
You want to find someone who is sharing in the decision making (not dictating it) and who will keep searching for solutions even if the first one didn't work – there are new medications and therapies that have recently come out, and there will be more in the future. A good healthcare provider should be someone who 'gets' that weight regain is due to normal biology and to be expected for anyone on a weight-loss journey (bummer but true). And someone who will help you create an environment that will sustain a healthy weight for your lifetime – not just for a few months.
If you need a new provider, check out Obesity Care Providers to find someone who understands the disease.
You can also check out the Obesity Action Coalition for more information and facts about obesity.
Changing the conversation around obesity.
Obesity is a condition that a lot of people live with, but that few people understand, and it's time we change that. I didn't want to talk about this with you guys because I thought it was 'touchy' but now I realize that's part of the problem. It's an important conversation that needs to be approached with empathy, education and compassion, and I'm glad to be a part of it. I hope you will be too.
Help by Taking this Survey
By taking this survey you will not only help the medical community understand the barriers around obesity, you'll also receive further education on the topic and be entered for a chance to win 1 of 10 $50 VISA gift cards. It takes less than 15 minutes to complete. Survey responses are anonymous and will be shared only in aggregate.
Take the Survey here
Thank you!
Once you've completed the survey, you will be asked to provide your email address if you'd like to be entered into a drawing administered by SOMA Strategies to win 1 of 10 $50 VISA gift cards. If you choose to enter, your email address will not be sold, kept, or stored; email addresses are used only to randomly draw the winners and notify them of their prize.
The information provided through this activity is for continuing education purposes only and is not meant to substitute for the independent medical judgment of a physician relative to diagnostic and treatment options of a specific patient's medical condition.
OUR NEXT RECOS:
Prolapse: Is That My Uterus Coming Out Of My Vagina?
Iron-Deficient Anemia and the Lucky Iron Fish
Postpartum Bleeding and Blood Clots (Fun or what?!)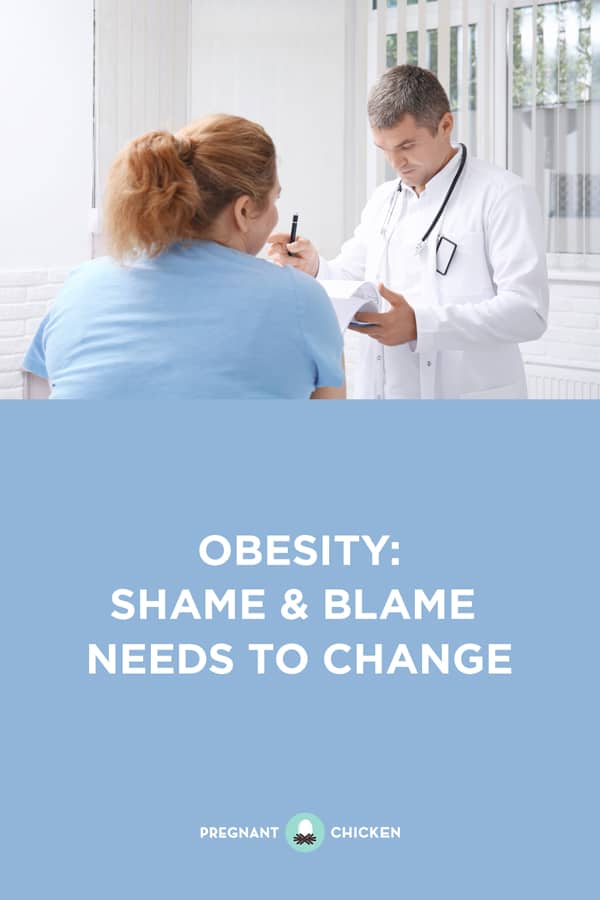 ---
Get posts & giveaway updates delivered right to your inbox
---
---