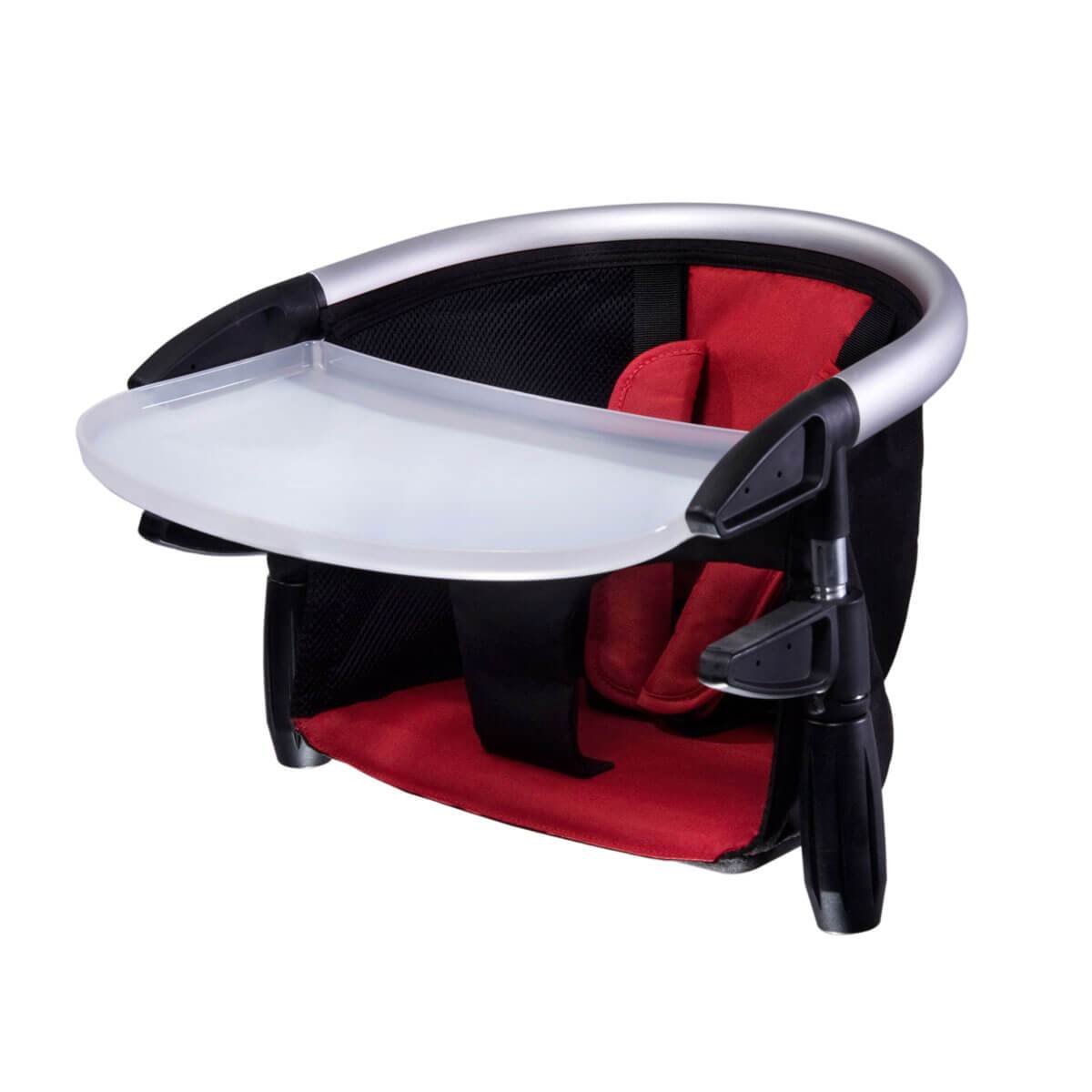 I've got another review for a product from the fine folks at phil&teds. This time it's their Lobster High-Chair, which is a travel high chair that you can clamp onto most tables. Personally, I would consider using this as my permanent high chair because it stays out of the way, is fairly easy to clean up, and functions just as well as a traditional high-chair.
Lobster High Chair Review
You can check out all the features in my video below.
Here are my top points:
THINGS I LIKE:
Your baby is right up at the table with you (I find some of the boosters put them lower than the table and don't work well on puffy bench seats)
It clamps on really well – nothing is going to slip on this sucker
It folds down to a really compact size to toss in the car, take on a trip or take to Grandma and Grandpa's house
The seat is washable, although, I think I'd just run it under a tap
It comes with a detachable tray that is dishwasher safe and has a lip to keep food off grimy restaurant tables
It can hold a child up to 37lbs
THINGS TO CONSIDER:
It's pricey so if you think you're only going to use it once in a while you may want to consider a booster or even a chair tie seat as a less expensive option
If you wanted a comparison, check out the Inglesina or even the Chicco – neither of them come with the tray though
It doesn't work on all tables – pedestal, card tables, etc. aren't stable enough
Fabric is always harder to clean than a hard plastic, but you aren't going to get any easier to clean than nylon and I find it more comfortable and easier to get a baby 'unstuck' when they have their ham hock legs
Would I recommend it?
I think the Lobster High Chair is worth the price. It's well made, compact and saves a ton of space. It's something that you can pop in your truck and take to a restaurant or use while you're on holiday or visiting family and friends.
You can find it on Amazon.
---
Get posts & giveaway updates delivered right to your inbox
---
---