The folks at Push Pack sent me a Push Pack and compensated me for my time to write this review. All my opinions are my own though – you know I won't tell you about stuff that I think is crap.
As you know from my Hospital Bag Packing post, you don't technically need to take anything with you if you're having a hospital birth – got your vagina? Packed! However, I would highly recommend taking some stuff along because it can make your time there a whole lot nicer.
So when Laura sent me one of her Push Packs to check out, I was pretty intrigued.
The idea is to have some of the essentials along with those little nitty-picky never-would-have-thought-of items packed up into one easy kit.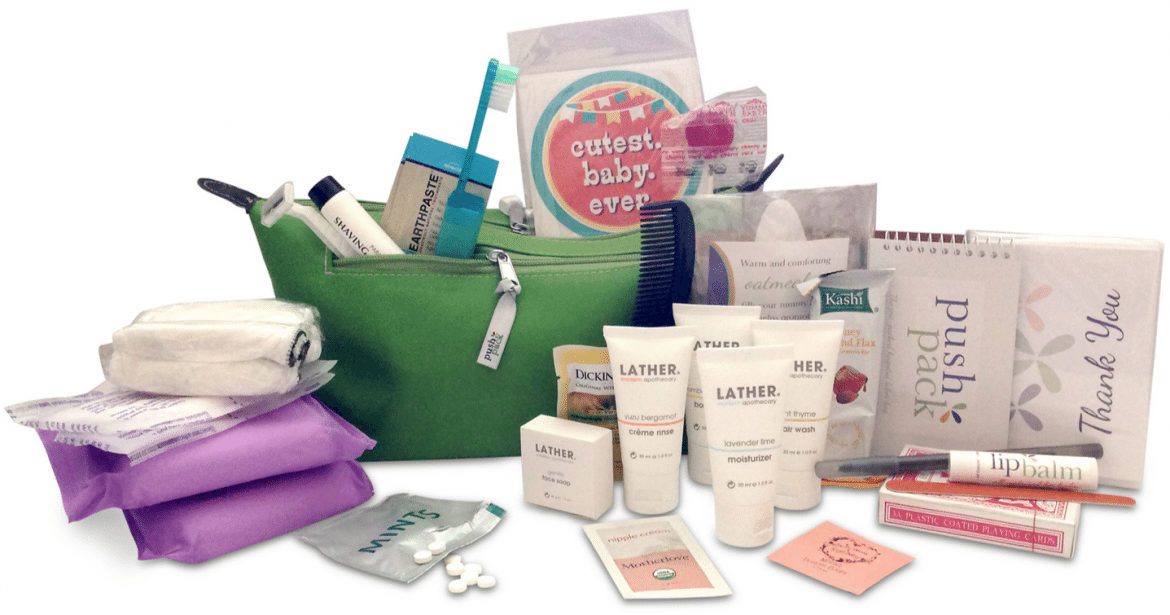 Each Push Pack contains:
Lather shampoo (people seem to really dig this brand judging from the reviews on Amazon)
Lather conditioner
Lather body wash
Lather lotion
Lather facial soap
Lather makeup remover wipe
Lather shaving cream & razor
Crystal deodorant wipes
comb
hair band
Earth Mama Angel Baby bottom balm (one of my faves)
toothpaste
toothbrush
natural lip balm
breast pads
maxi pads
disposable underwear
nail file
playing cards
Motherlove Organic Nipple Cream (awesome ratings)
notepad
thank you cards
pen
mints
lollypop
snacks
exclusive Cutest Baby Ever sticker for baby from Stickybellies (you know you're going to need it seeing as you ARE giving birth to the cutest baby ever!)
* Keep in mind if specific brands aren't available at the time they will replace with a product of equal or higher value.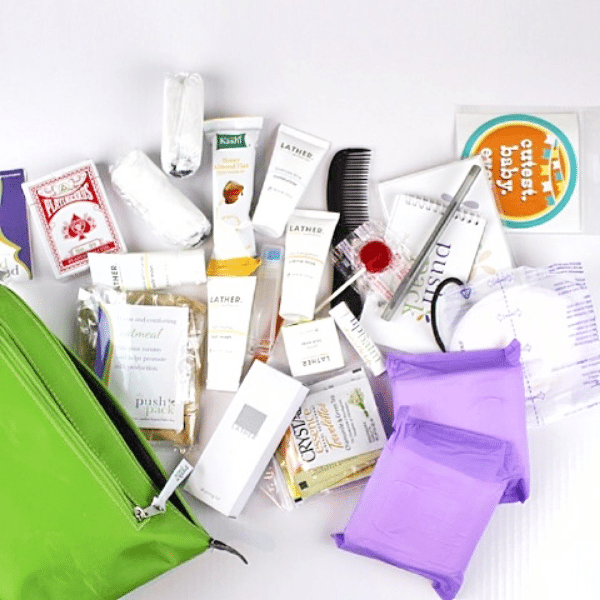 I think what impresses me the most is that there's no filler and nothing is cheap ­– it's not some crappy bag that's been half filled with tissue paper and a bunch of cotton balls. It comes in a nice bag that is chocked full of nice stuff that you will actually use. The more I dug through it the more I kept finding things and thinking, "What a great idea! You WOULD need that!"
At first I thought $45 was a little pricey, but the more I thought about all the stuff you would have to buy individually (or in a giant box just to pack one) plus the time it would take to assemble it all I think it's a damn bargoon.
I would also recommend adding an airplane bottle of Jack Daniels and a small taser but maybe that could come in the next iteration.
If you want to buy one or add it to your registry, you can check out the site or nab one on Amazon – they come in green, pink or blue.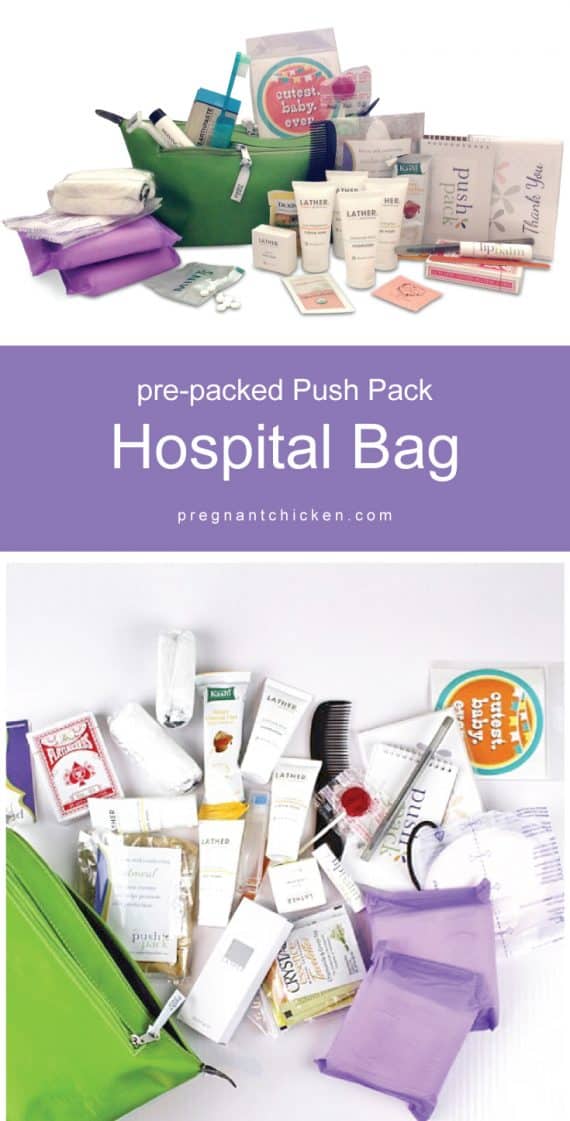 ---
Get posts & giveaway updates delivered right to your inbox
---
---