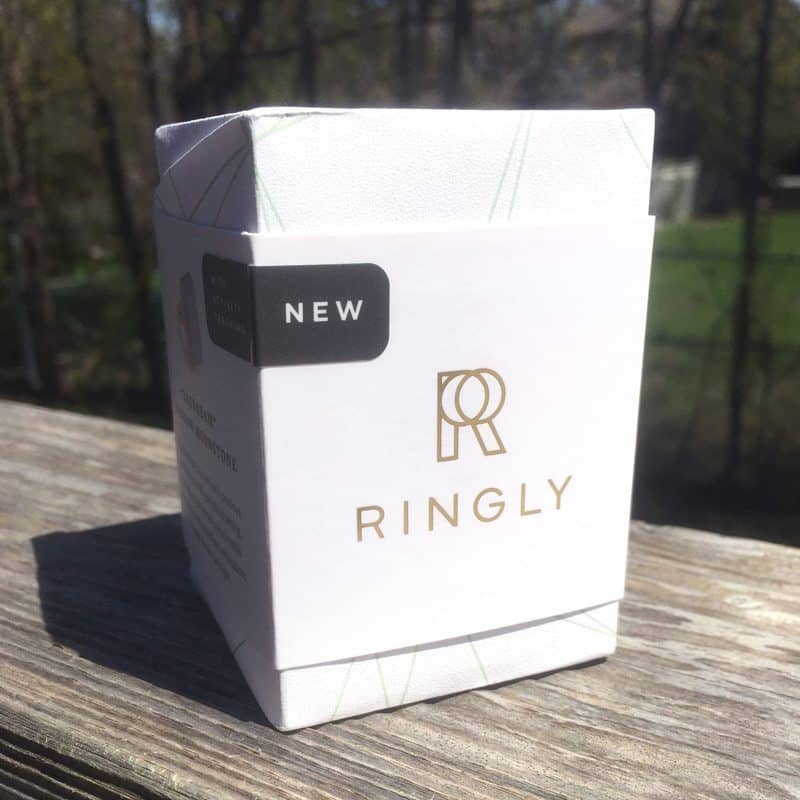 I love tech stuff that is neat and functional. So when the folks at Ringly asked me if I wanted to check out one of their new smart rings I was intrigued.
What is it? Well, it's a ring that connects with your phone to send you customized alerts through vibration and light. So rather than having your phone with you all the time, you just have to wear this ring to get important alerts.
For instance, every time I would go to a meeting, lunch or event, I always took my phone out and placed it in front of me in case daycare, school, or my family called with an emergency. It always felt a little disrespectful so I always made a point of mentioning that I just had it out for emergencies. With Ringly, I was able to keep my phone in my bag. If the school calls to say a kid fell on his head in the schoolyard, my ring will vibrate and a little light on the side will subtly glow green for the school and red for a phone call. I can quickly say I need to take a call then appear to be a damn Jedi as I take my silent phone out of my bag.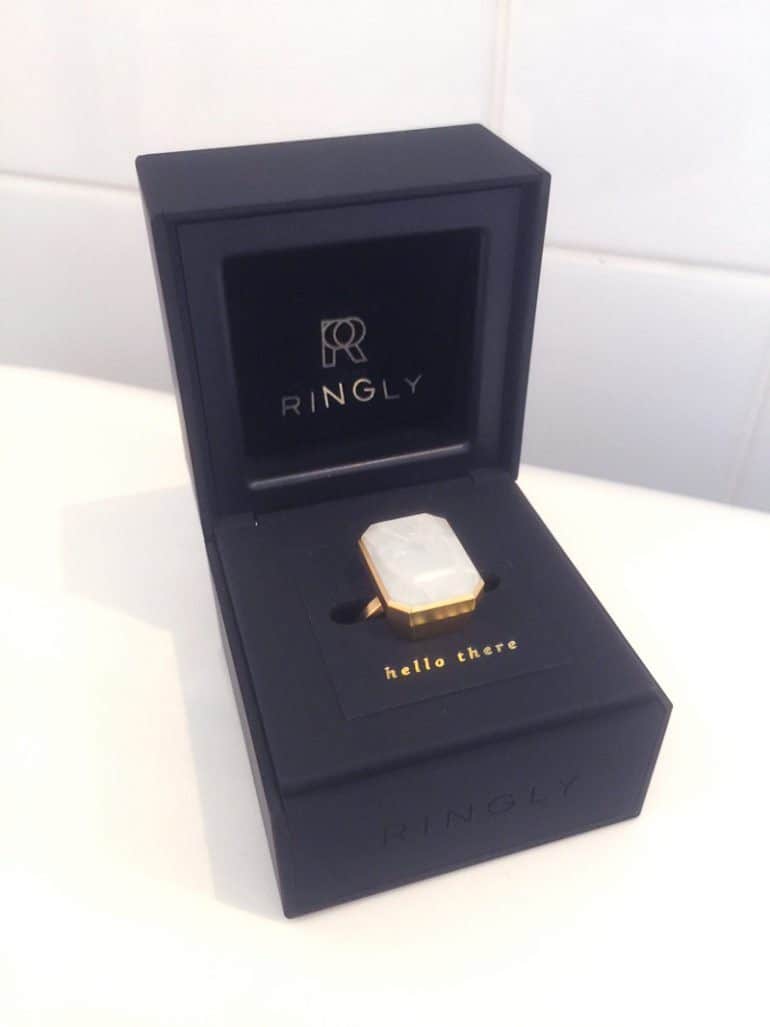 What I Love
The ring is pretty. I've been complimented on it several times as a ring.
It's well made with a semi-precious stone so it's a nice piece of jewelry.
The box it comes in charges it. It's super smart and means you don't have a giant USB port in your ring.
Everything is subtle yet I can still get the alerts – it's not the like stone glows like something Green Lantern would wear.
The app that works with it is very clear and simple to use.
I can set and change alerts quickly and easily so if I'm waiting for a specific phone call, text or email I can easily set it up in seconds.
Track steps and calories burnt (you can also set goals and receive alerts when you achieve them – so I can know just how little I move.)
Things to consider
It's is water resistant (not waterproof) so you shouldn't swim or shower with it on – you can wash your hands with it on but I still took it off
They make a bracelet too if you're not a ring person
It didn't always go with what I was wearing but neither does a FitBit, Apple watch, etc.
Your phone needs to be within a reasonable range. It did pick up alerts if I left it in another room, but not if I went to another floor in my house.
The rings are $165 which is less than I would expect to pay for wearable technology, but more than I'd expect to pay for a ring.
In conclusion, I think my Ringly ring is a nice way to subtly stay on top of important alerts while still looking like a nice piece of jewlry. I got plenty of compliments on it and it blew people away when I told them what it did. Will I wear it every day? Probably not. But I felt like it wasn't too expensive to fit an important need even if it's just occasional.
You can find out more about it on the Ringly website.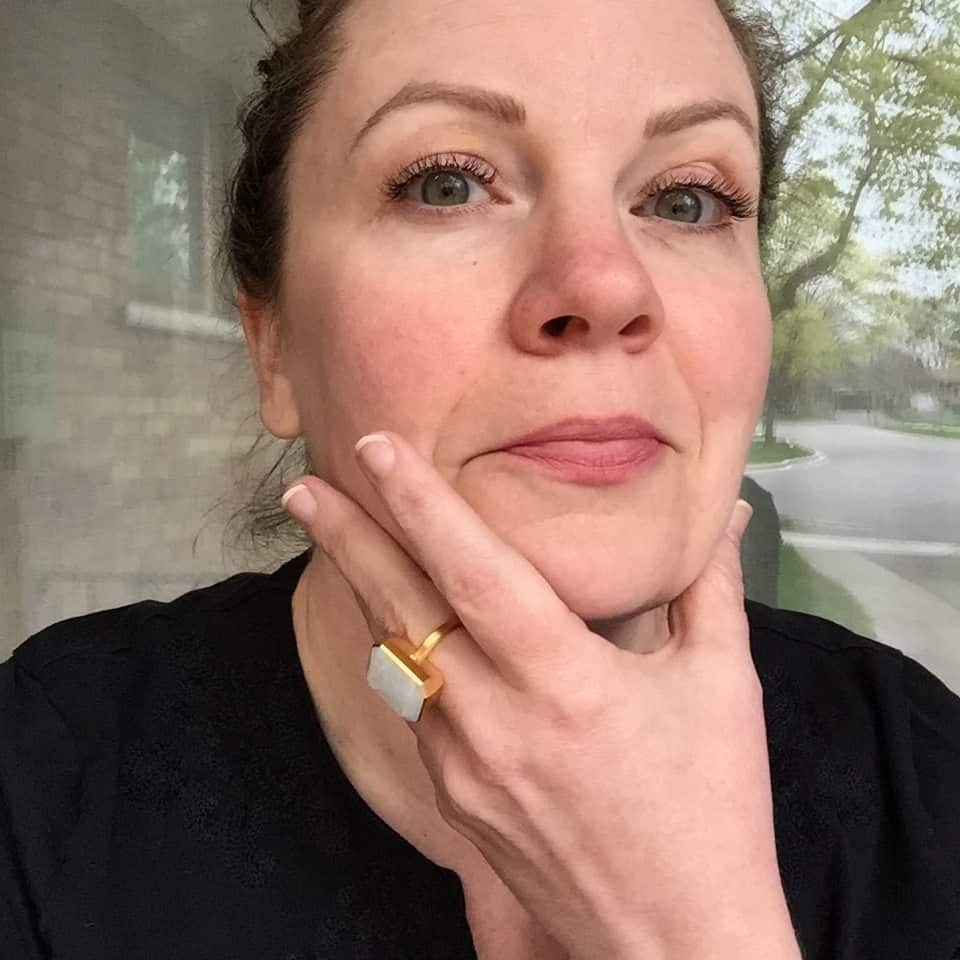 I should probably wear makeup for this kind of stuff but I can't be bothered. Isn't the 'no makeup' look a thing right now anyway?
---
Get posts & giveaway updates delivered right to your inbox
---
---