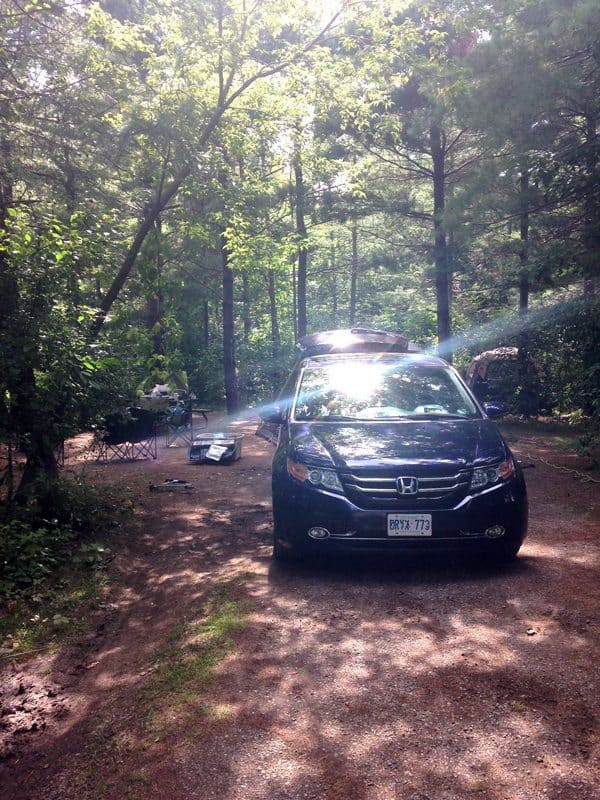 So a few months ago a rep from Honda asked me if I'd like to borrow a brand new Odyssey for a week seeing as I'm a parent with a website directed at parents.
YES! Fist pump in the air.
I love mini-vans. I don't know who the hell decided they were uncool. Perhaps some jackass that thinks a car that seats two people and holds a cotton ball in the trunk is a more badass option. Personally, I think mini vans are awesome – get your kids in and out of a vehicle easily plus fit a ton of shit in it? Yes, please.
Okay, so this thing rocks.
I don't know anything about cars so I'm not going to get into the crap about V6 and chassis – it's a Honda, I'm assuming I could drive it to Australia and back six times and it would be fine. If you want to look up the details you can find them here.
These are the things I loved:
It's really big but I didn't feel like I was driving a bus. I'm fairly short too (5'4") so feeling like I could see over everything was good. I was like a hot chick with a fat ass – blissfully unaware of the fantastic back end at all times.
It has a DVD player with wireless earphones. I know this is standard in a lot of cars right now but I drive a 2004 CRV so this blew my mind. I listened to music with obscene lyrics while my kids peacefully watched the Lego Movie.
It has a built in vacuum. Yeah, I said vacuum – built into the back. Every guy I said this to just said, "Hmm, neat." Every mom I said this to was all, "Oh, fuck yeah!" This is a handy feature and it works well.
It can hold a ton of stuff. We go camping every year (like fake car camping with flush toilets) and we take a ton of stuff. Usually we can barely see the kids under sleeping bags and pillows, but this time we had a ton of leftover space so I just started adding stuff. "Let's take the scooters! How about this cookie sheet?! Extra tarps!! It all fit in with space to spare.
There were only a few things that stopped me from running out and buying one tomorrow (aside from no money):
it's expensive compared to other ones in its class (I would still pony up the extra cash)
it's bigger than my CRV so it obviously uses more gas, and lastly
I'm not sure how well it would do in the snow – I live in semi-Canada (Toronto) and I'm used to four-wheel drive.
But if you have money to spend and live in a warm climate, I'd take your face in my hands and tell you to buy this car. By God by this car! (Then I'd ask to borrow it so I could pick up a set of drawers from IKEA.)
We had a glorious week, me and my Odyssey. I feel like it loved me as much as I loved it and both of us were sad when I dropped off the key.
I'm very jealous of all of you that own one of these vehicles. Think of me while you're vacuuming up Cheerios in roomy, rolling luxury, you lucky duck.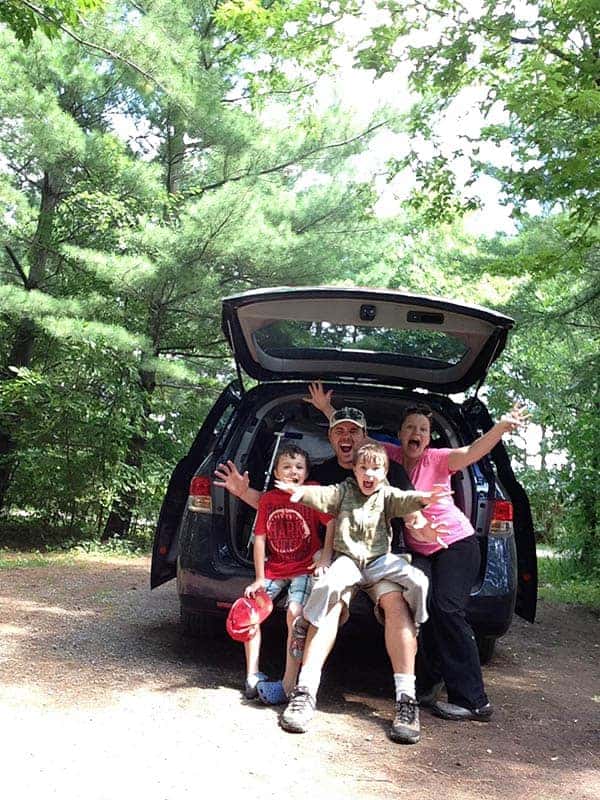 Do you have one of these? Do you love it? Hate it? My CRV is getting a little long in the tooth so I have to start thinking about our next car and I'd really appreciate the input.
---
Get posts & giveaway updates delivered right to your inbox
---
---