Congratulations! You're expecting a baby and, if you're anything like me, you are like, "wtf do I need to do?".

The Countdown to Baby Prep Kit is a to-do list broken down into each task so you don't feel like you're drinking from a fire hose. You don't have to do it all and you can definitely go nuts, but it will cover your bases and get you ready to welcome a new baby into your life.

In addition to the checklist, I wanted to give you some base recommendations. It was really hard not to keep adding options but my goal for this is "thorough but concise" so you're not overwhelmed with decisions.

If you have questions, you can email me and I'll see what I can do to help. While I have given birth twice and I've been in the baby space for over a decade, keep in mind I'm not a medical professional so I can't help you with those things. Please don't send me rash pictures. ;)

At times you will feel freaked out and the only person who doesn't have a bullet journal and a nursery featured in Apartment Therapy. I here to tell you that you're doing fine and people give birth in their pant leg at the bank and manage to make it work.

Have fun, enjoy the ride and let's get started!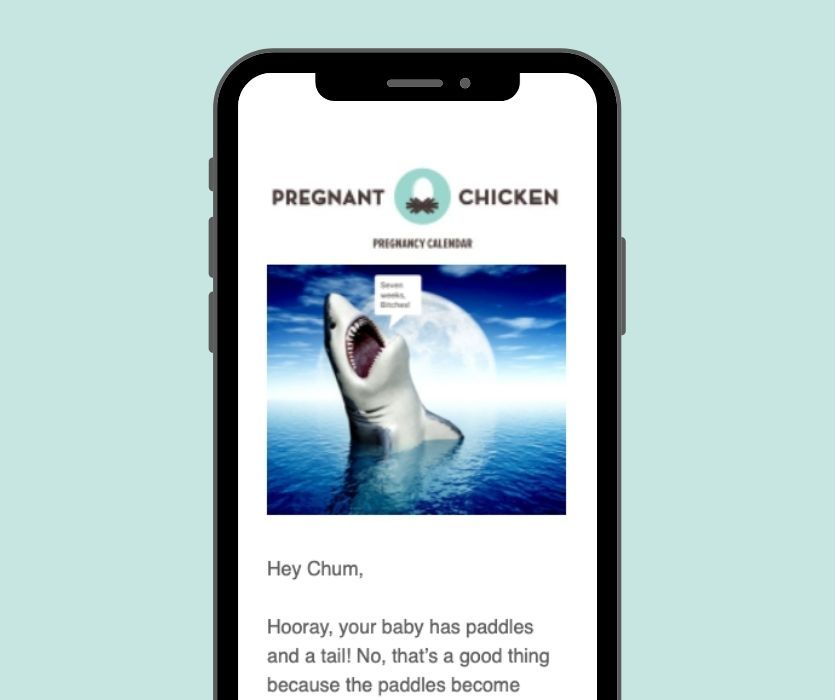 Pregnancy Calendar
Sign up for my weekly pregnancy calendar. It gets into more detail about what is happening with your body and your baby. It's fun and educational without being patronizing. (Biased much.) If you want to see what the weeks look like you can check out the whole calendar on the site.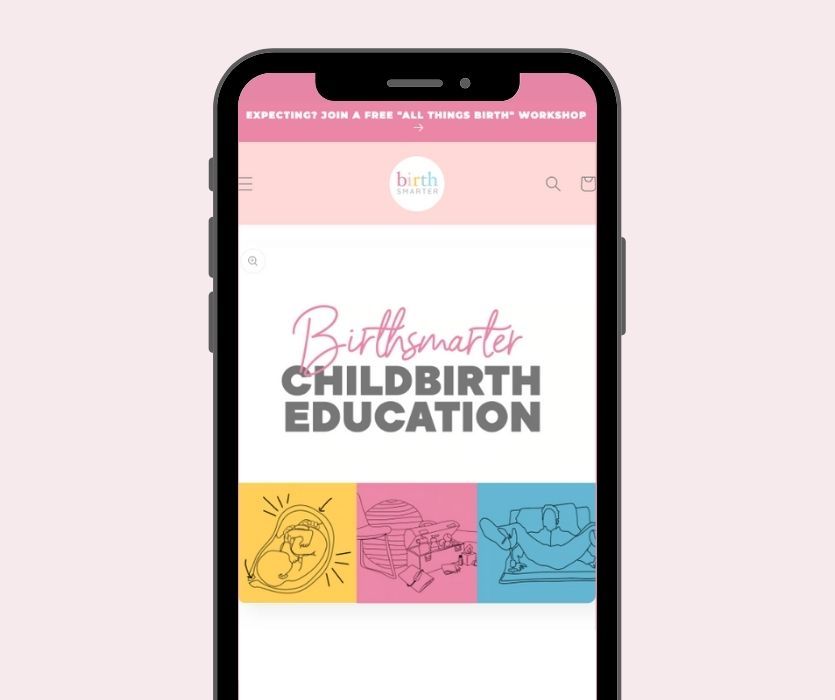 Online Birth Course
There are so many birth courses out there but Birth Smarter is the one I've decided to recommend. You can either do on-demand but you can also do live online which I really like because you get a sense of community without having to leave your house (Anyone else hate going out after a long day? Just me? Nevermind.) I also like that it's curated the best elements of Lamaze, Hypnobirthing, and the Bradley Method and rolled it into a complete course. It's also 3 classes so it's not week after week of listening to someone drone on about cervical dilation.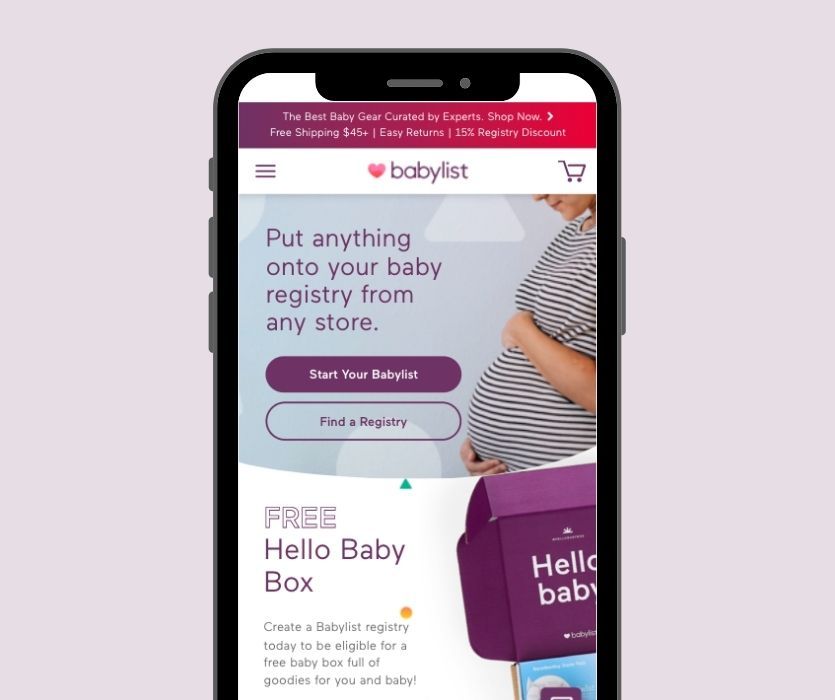 Baby Registry
My pick is Babylist which is an online, universal registry that allows you to register for anything and everything all in one place. You can go totally traditional and register for things like clothes, furniture and travel systems, or go in the opposite direction and ask for hand-me-downs, home cooked meals, and cash money. You can import registries made on other sites (hello free registry boxes) then combine them so they are all hosted by Babylist. I even created a sample registry that you can use as a cheat sheet to get you started.
Sign up for recalls
Head to the CPSC website and sign up to receive emails for "Recalls involving infant/child products". It's a good way to stay informed about any hand-me-downs or product notifications you may miss.
Car Seat Information
Safe in the Seat is a great site to get you up to speed on car seat safety. Check out their Safe in the Seat Instagram page for quick tips and look into their Car Seat courses for more in-depth information.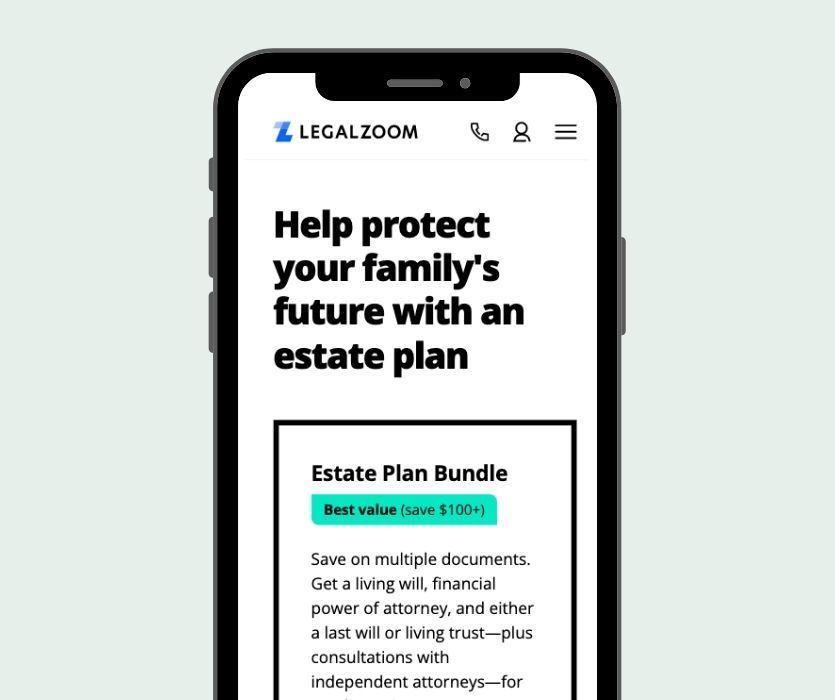 Online will
I know, I'm getting heavy here, but a will is important. Once you have a child, things like guardianship, asset distribution, etc. are things you have to have a hard think about and are things you should have in (legal) writing. A family lawyer is a place to start or sites like Legal Zoom (or epilogue in Canada) are great options.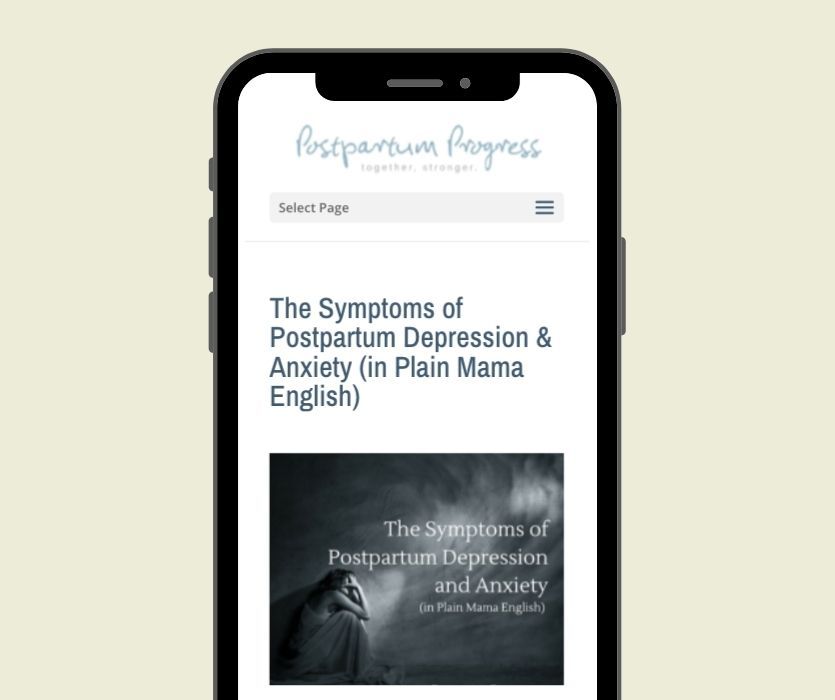 Postpartum Depression
Postpartum Progress has incredible resources for all things postpartum depression, anxiety & OCD. It's a good thing to check out before you might need it.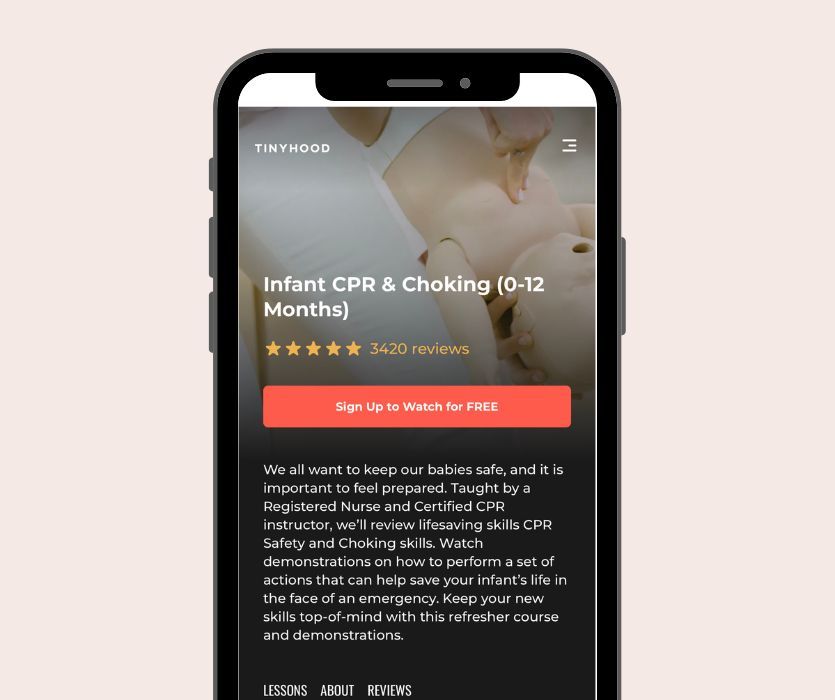 Infant CPR
I like the Tinyhood course better than the Red Cross because they don't have adult CPR woven in there – my brain can only handle so much. If you have access to another free course, great, do it. I don't care where you learn it but know CPR, okay? Tinyhood has great courses though and they are incredibly easy to follow. If you do sign up, be sure to use the code PC15 for 15% off.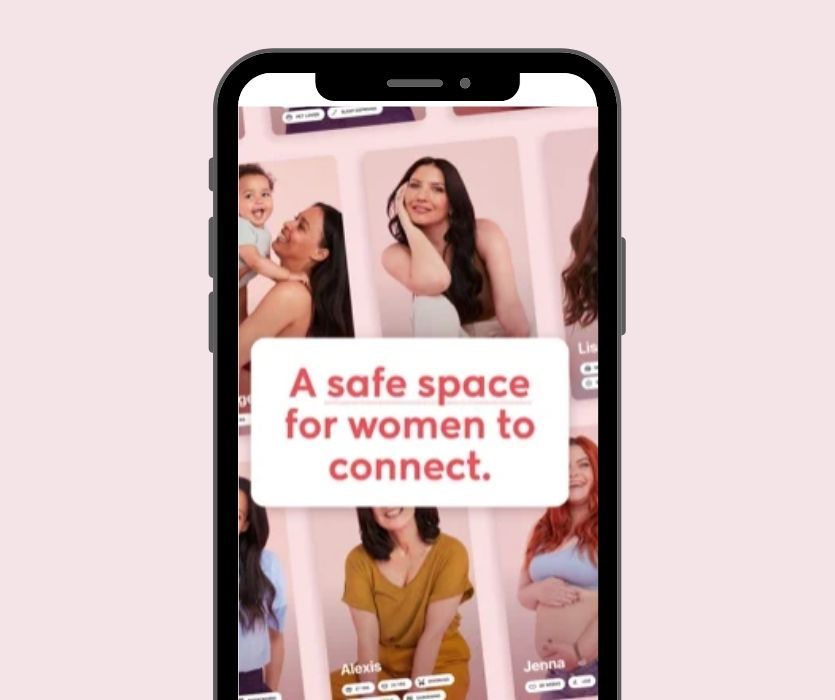 Peanut App
This app helps you connect with other women who are at a similar stage in life –from fertility, pregnancy and motherhood. Unlike random online groups, this site tries to match you up with like-minded people – sort of like a dating app for new moms to meet other new moms – so you're less likely to run into trolls.  You can check it out here.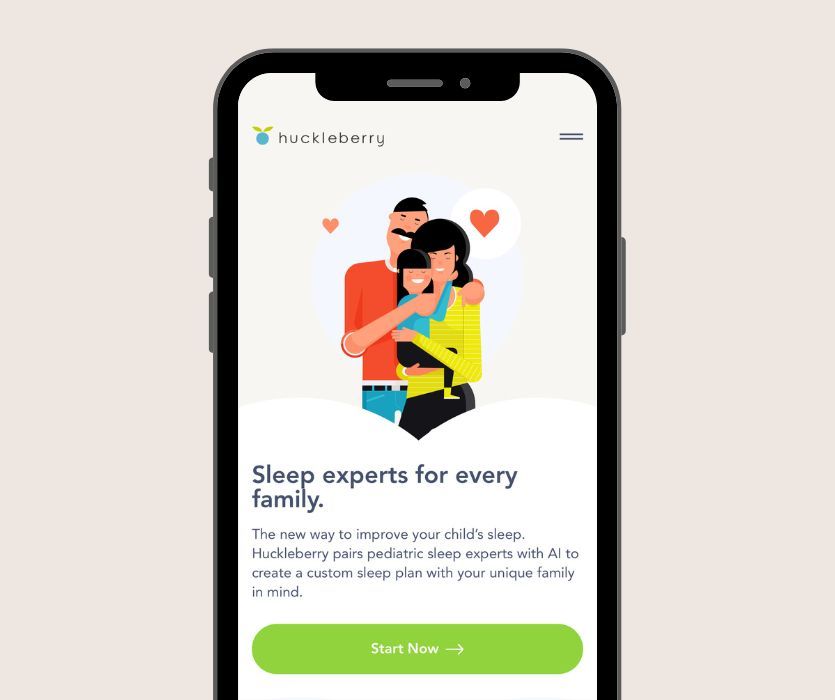 Huckleberry App
Huckleberry is like a sleep consultant in your pocket that parents call life changing – it's one of the most recommended parenting apps by our readers. The popular SweetSpot feature predicts your child's next naptime like magic. No more math. No more overtired babies: just better sleep. You can check it out here.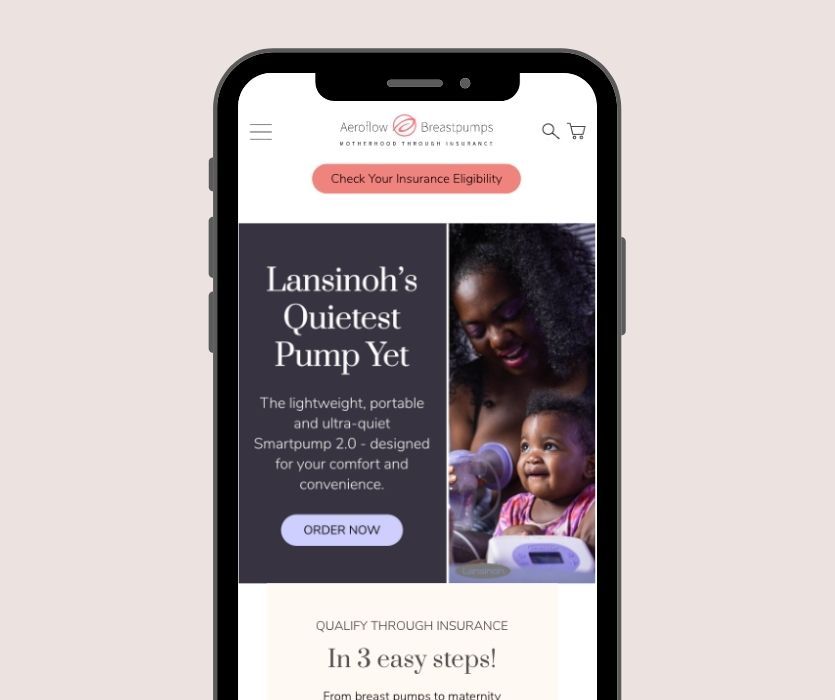 Free breast pump
Most insurance companies will cover a breast pump and there are companies that handle all the paperwork for you (it's not a scam). You can fill out this form for Aeroflow and see what you qualify for. They are completely legit and will help you with all the insurance paperwork for free. They essentially sell the breast pump to your insurance company and then give it to you directly. You'll need your insurance number – sorry, I know that's a pain in the ass.