Pregnant? You need this!
Want to know what's going on from week to week during your pregnancy? Hell yeah!
Sore boobs, extra saliva, fatigue and how much your baby would be worth if it was made of gold at 20 weeks, are just a few of the quality topics you'll find in the Pregnant Chicken Pregnancy Calendar.
So enter your email below if you want to know the scoop!

Join the Pregnant Chicken community!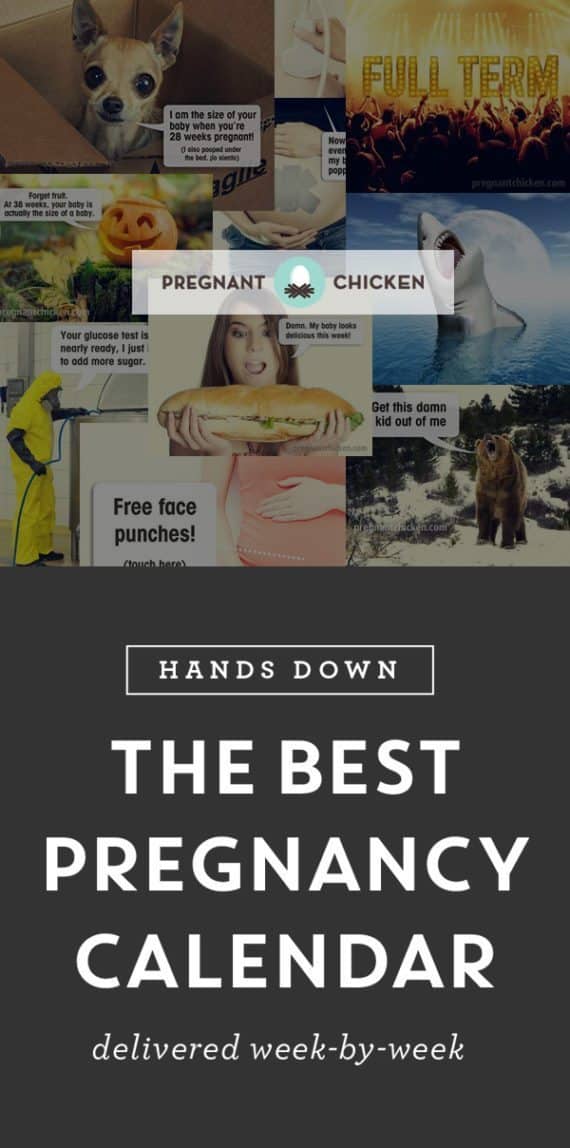 ---
Get posts & giveaway updates delivered right to your inbox
---
---