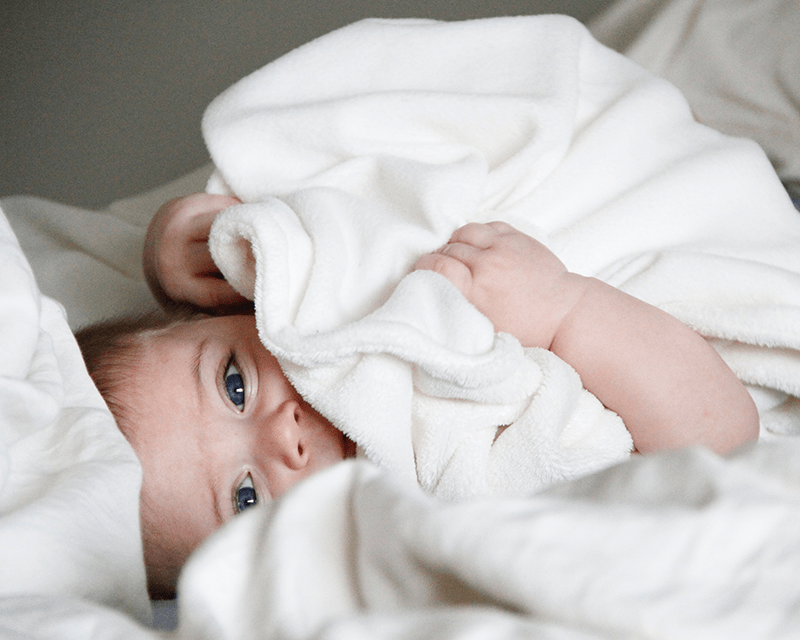 Unless you're one of those people who makes AND remembers to bring grocery lists, creating the perfect baby registry can feel overwhelming. Not only do you have to decide on where to set your registry up, you need to work out what to put on it, which, if you're anything like me and my collection of 83, unworn, newborn-sized onesies, isn't necessarily intuitive.
If trying to set up the best baby registry is making you sweat the stinky sweat, don't panic. Depending on your shopping style, you can blissfully wander the aisles of a big box store, or do the whole damn thing from home. In no pants. To help you decide what baby registry is right for you, we've gone DEEP into the world of registries and picked eight options that stand out, all for different reasons.
Here's our list of the best baby registries out there.
Box Stores
There's something to be said about being able to see and touch what you're considering. Box stores are also a bonus for those with less tech-savvy family members who get overwhelmed at the thought of using a computer for anything other than playing Solitaire.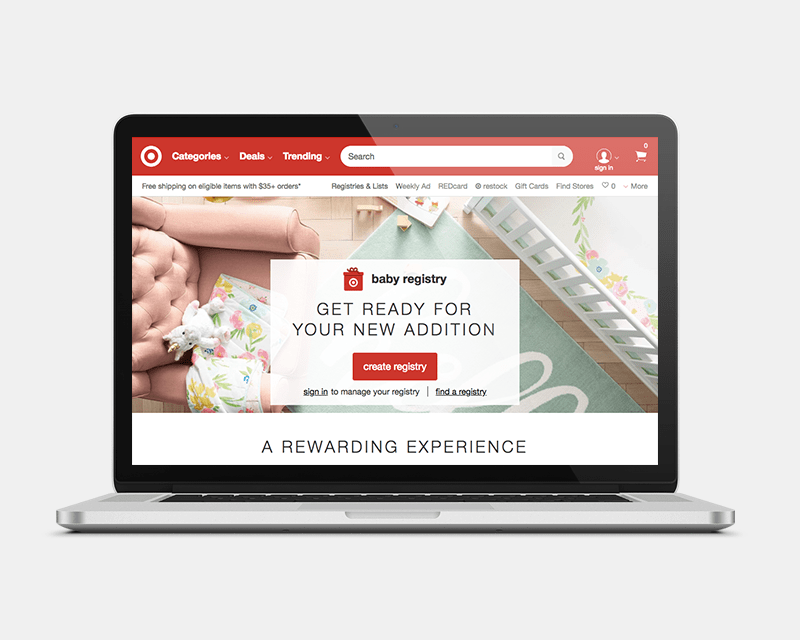 Do I really need to hype Target? Assuming you're as smitten with the Bullseye as I am, I'll skip straight to the nitty gritty.
Free to use
Universal, meaning you can add items from any site onto this registry
Free shipping on orders over $35
Returns accepted up to 1 year after due date, but need to meet return policy standards
One-time, 15% off completion coupon. Needs to be used 8 weeks before due date
Welcome gift worth $100, comes with coupons and samples
Optional checklist to help get you started if you have no idea what you might need
Has an app
You can add stuff for yourself, too. Think: comfy jams forafterwards, a fancy water bottle to help keep you hydrated during those marathon nursing sessions, that snazzy pair of ankle booties you've been eyeing (BECAUSE PREGNANCY MADE YOUR FEET GROW DON'T @ ME)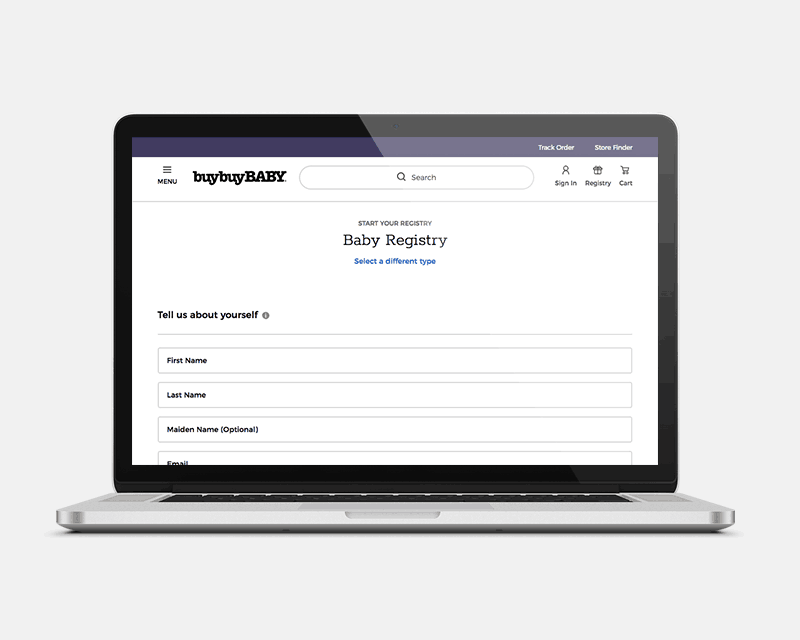 Nationwide and specializing in all things baby gear, this is a great spot if you're a visual person who needs to see/touch/snuggle something before you buy. Nice to be able to ask questions in person, and have someone walk you through how something works (like folding a stroller, or putting together a pack n' play).
Free to use
Not universal, meaning you can't add things from other sites to this registry
Free standard shipping on purchases over $39 (extra charges apply for expedited shipping/large or heavy items)
Returns accepted up to 1 year, but restrictions apply so check the full deets before trying to bring something back
15% off registry completion coupon
Has a price match guarantee, so you can rest assured that you really did get the best deal on the travel system that costs more than your first car
Free goodie bag with coupons and samples
Has an app
If you have a friend who registered at buybuyBaby, and you dig their style, you can go all Single White Female on them and copy their registry – no judgment from us
Create a registry at buybuy Baby >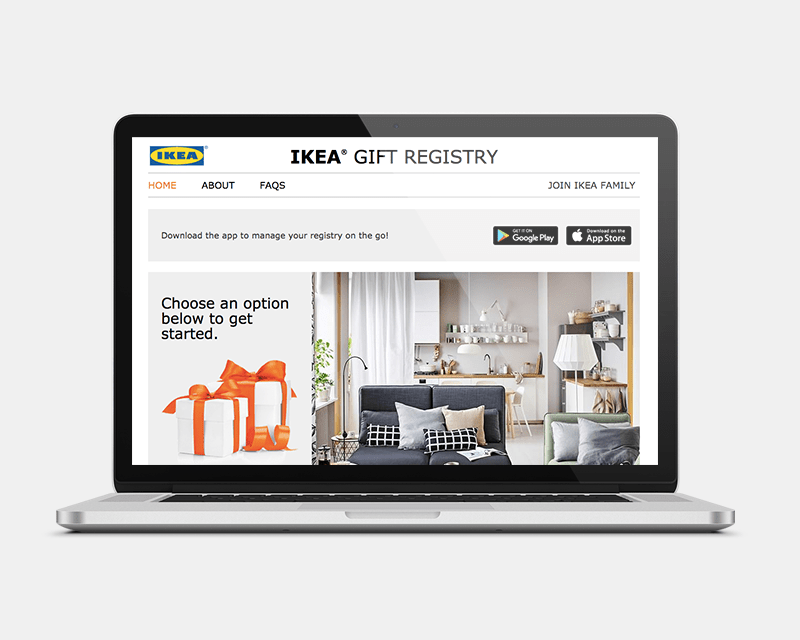 Nationwide, great for furniture, baby proofing stuff, bedding, also $1 cinnamon rolls, HOLLA!
Free to use, once you sign up to be an IKEA Family Member
Not universal
Online, as well as in-store availability so you can really get a feel for what you're registering for
Has an app
Shipping varies between $9-$59, but includes the furniture being delivered to the room it's destined for, rather than just your porch
Returns accepted up to one year after purchase, which is great, but as always you need to mind the fine print
No free gifts, no completion coupon, no registry checklist
Childcare for older kids, $1 cinnamon rolls, soft serve ice cream, and meatballs. It's like a freaking carnival for millennials up in there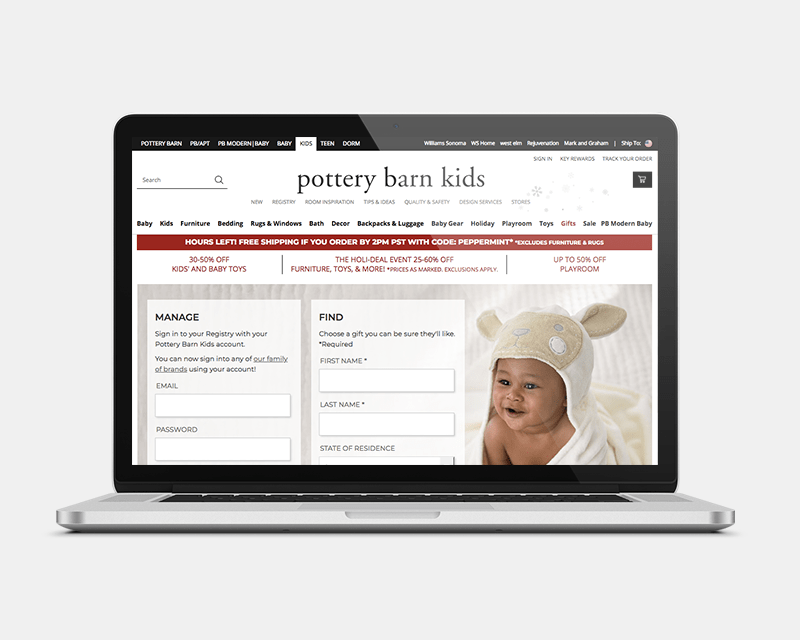 Way more than just the gorgeous convertible cribs and dressers they're known for. They have a surprising collection of car seats, diaper bags, strollers, feeding necessities, and more. Not quite as comprehensive as somewhere like Target or Buy Buy Baby, but still impressive and very thoughtfully done.
Free to use
Not universal
Shipping is based off cost of item, but often has shipping discounts running
Returns must be made within 30 days of receiving your order
Complimentary nursery design service if you need help pulling it all together
Offers a discount for multiples, with 10% off when buying two or more of the same nursery furniture or bedding
20% off completion coupon
Has registry checklist
No free gifts
Has an app
Create a registry at Pottery Barn Kids >
Online Baby Registry Options
Great for those who are on the go, and used to living and functioning in a digital world. One thing to keep in mind with online registries: mind the shipping and return details. Unlike big box stores, these can vary widely.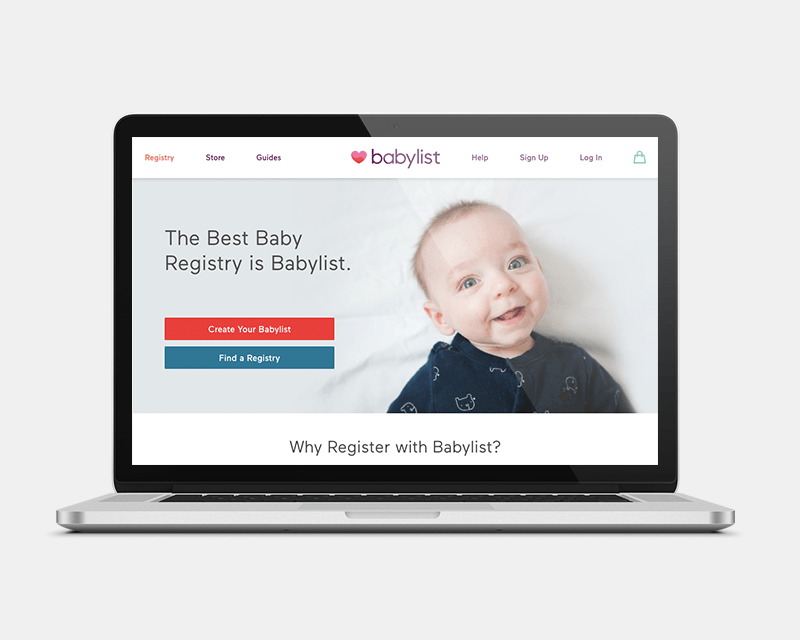 Online registry that allows you to register for anything and everything all in one place. You can go totally traditional and register for things like clothes, furniture and travel systems, or go in the opposite direction and ask for hand-me-downs, home cooked meals, and cash money.
Free to use
Universal, meaning you can add items from any site onto this registry
Shipping is based on where your item is ordered from. If it's ordered in the Babylist store, it's free on items over $45, otherwise, shipping is determined by the seller
Returns from the Babylist store accepted within 90 days of sale date – need to be unopened. Returns from other vendors are dependent on their policies, but Babylist keeps all this info on your gift reservation page so it's clear
10% off, one-time use registry completion coupon which can be used up to 6 months after your due date
Welcome box filled with coupons and samples, worth $160
Has an app
Has the option for a personalized checklist, based off a quick quiz
Has a blog
Can import registries made on other sites, then combine them so they are all hosted by Babylist
Create a registry at Babylist >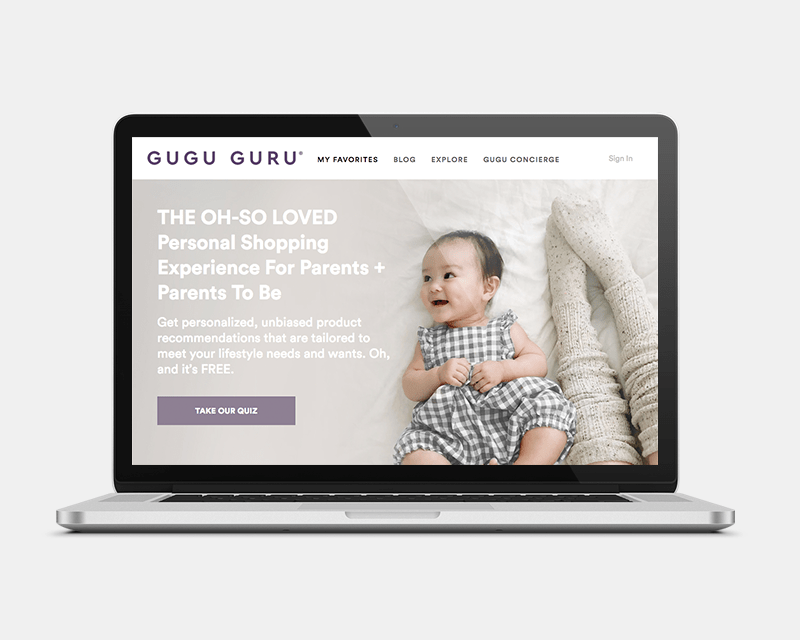 Creates a customized registry based off your personal style, and living situation. Good for people who have no idea where to start, and value both look AND function. Almost guaranteed to set you up so you get asked, "Where did you GET that?!" every time you go out.
Has free option, as well as paid concierge version. Think a wedding planner, but for the baby
Universal
Shipping and returns are based off seller – nothing is sold directly by Gugu Guru
Designed to make finding and registering for items that fit your personal style easier
Lets you sort items into "must have" and "nice to have" groups, increasing your chances of getting the things you really need (and possibly even scoring that extra AF lamp you slipped on there – thanks to your auntie who still spoils you rotten)
Because it's universal, you can add things from any site, regardless of if it was recommended by Gugu Guru
Has a blog
No completion coupon or welcome gifts
No app
Create a registry at Guru Guru >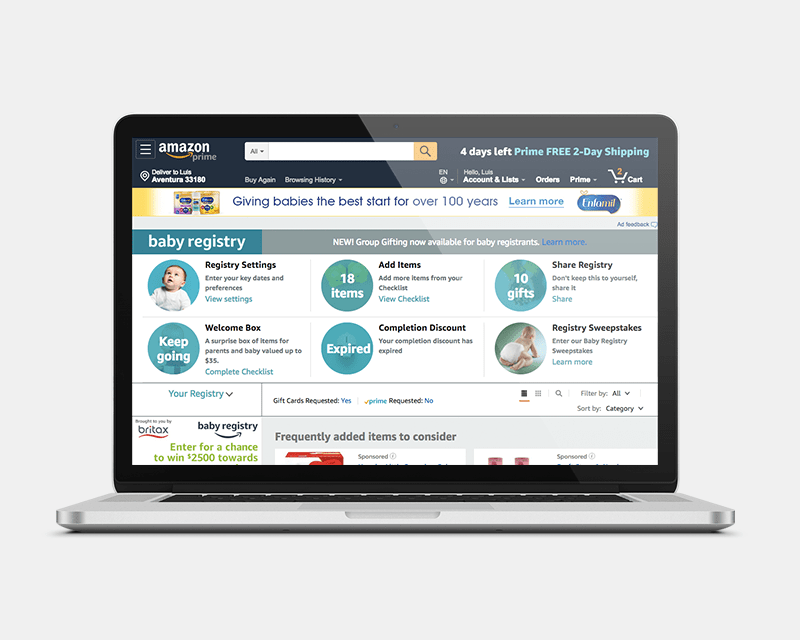 Are you surprised you can register on Amazon, a site where you can literally order anything from baby bottle nipples to a 12-foot beach ball? It's a super simple, one-stop shop for pretty much anything and everything on your baby needs list.
Free, but extra benefits for Prime members
Universal
Free shipping on orders over $25, or if buyer is a Prime member
Returns accepted up to 90 days after receipt of shipment
Has a registry checklist
Automatically generated thank you list, with everything you need to know to send a thank you
Completion coupon of 10% for non-Prime members, and 15% for Prime members
Not currently doing welcome gifts, though they have in the past
No app
Setting up the perfect baby registry doesn't have to be the giant, overwhelming task it used to be. The first step is finding a platform you're comfortable with, and going from there. Did you find something on here that helped, or did we miss an amazing registry that we should know about? Let us know about it in the comments!
Our next reco: The Secret to Creating a Great Baby Registry
---
Get posts & giveaway updates delivered right to your inbox
---
---