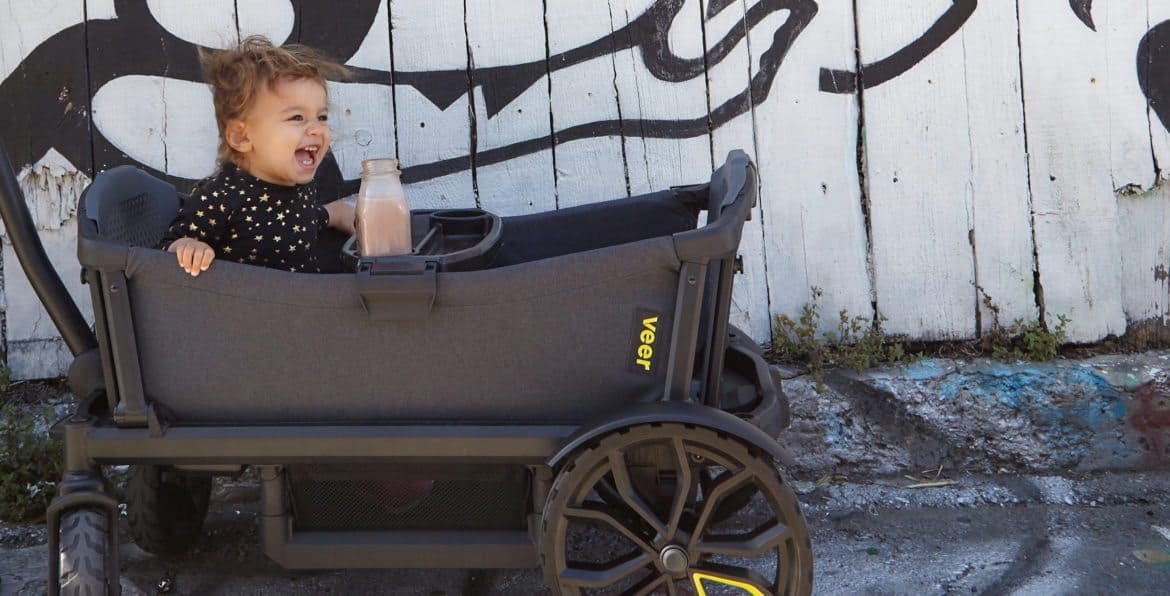 Is it a stroller or a wagon?
That's what I thought of when Veer sent me the press release on the Cruiser.
It's a bit of a hybrid of a premium stroller – with its car seat adaptor, cup holders and canopy – merged with the utility (and fun) of a wagon.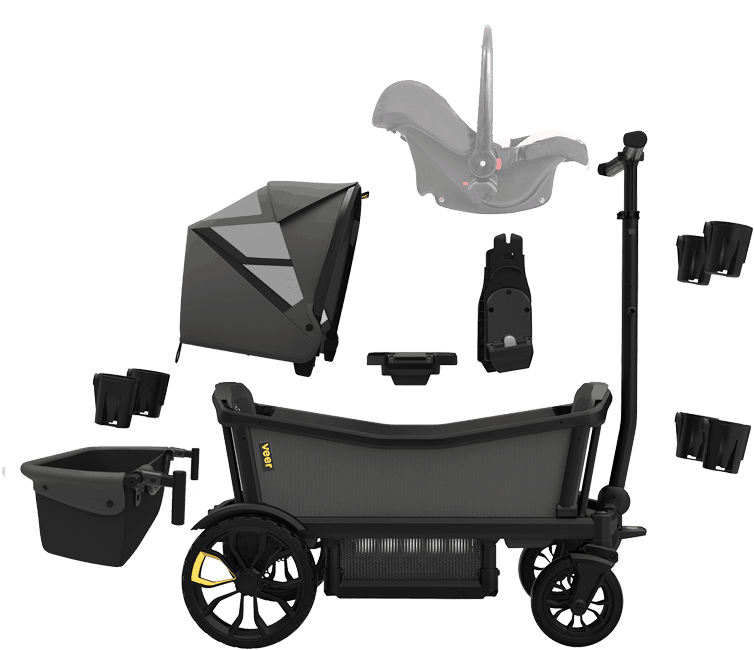 It has the premium stroller price tag at $599 which is nothing to sneeze at. I can already hear the "$600 wagon?!?!??!" comments.
But it can hold two passengers from ages 0-5 years. It's crafted from aircraft grade aluminum. You can push it or pull it. Can accommodate up to 150 pounds and weighs less than most double strollers. (You have my interest. Continue.)
Plus, it can fold down to fit in a small car trunk, or stand it upright to store in a closet or corner of a garage.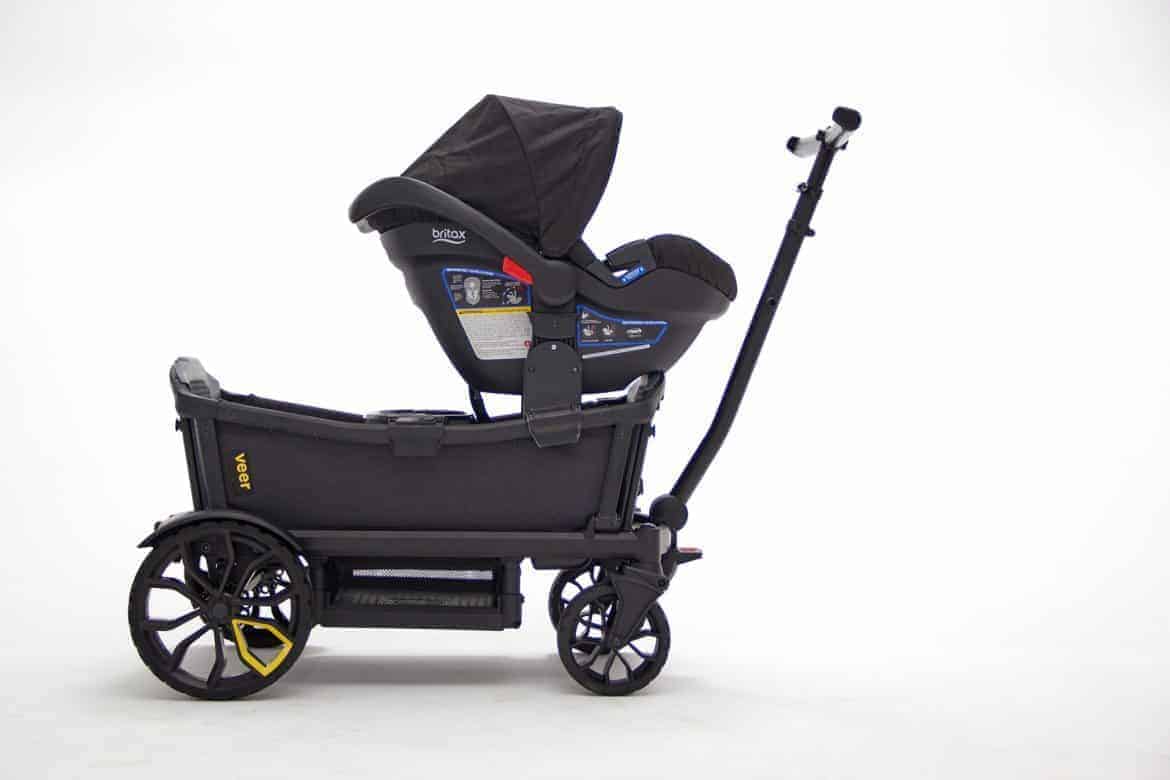 Not something I'd buy for one or two farmer market outings, but certainly interesting because I haven't seen anything like it in the market. I think my kids would have loved it – especially in that "I-can-walk"-when-they-can't stage. If you want more details, you can check out on Veer's website.
What do you think? Do you think it's worth the cost? Where do you think you'd use it?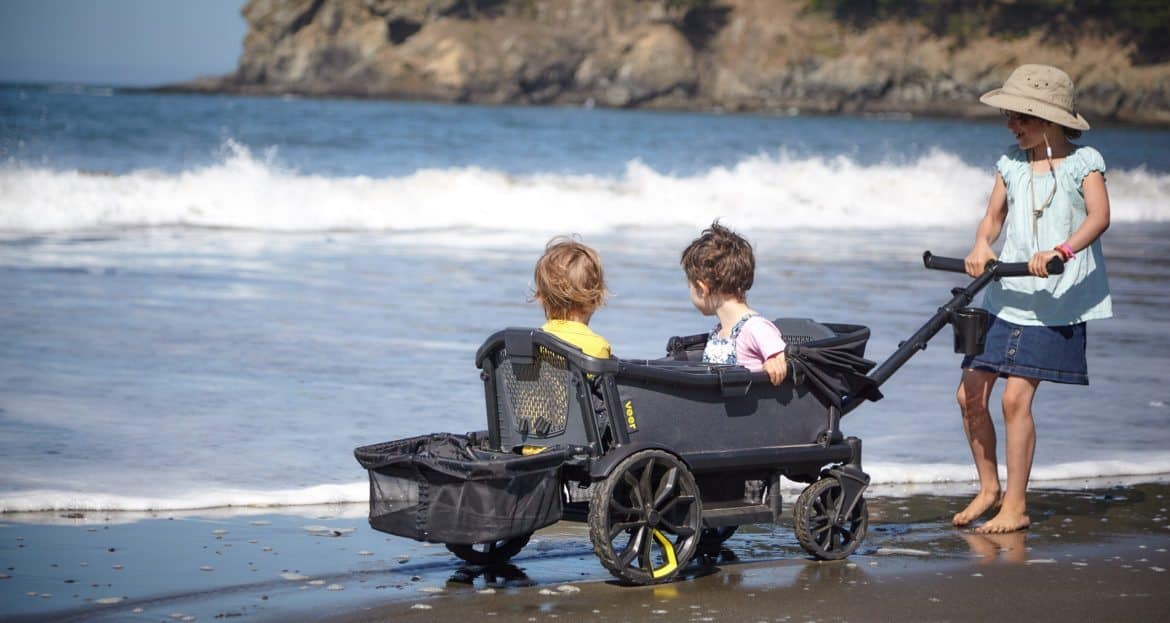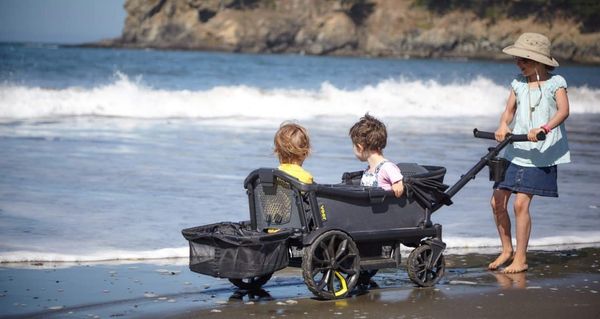 Our next reco: Mockingbird Stroller Review – Too Good to Be True?
---
Get posts & giveaway updates delivered right to your inbox
---
---