One of the first exciting initiations into parenthood is setting up your baby's nursery. Choosing a theme, finding the perfect furniture to match, and sticking to a reasonable budget can be equal parts fun and exhausting, especially when you've gotta stop what you're doing to empty your bladder every 18 minutes. If you're a Canadian parent, you may be wondering what your options are for places to shop for baby furniture and the good news is, there are plenty, no matter what part of the country you're from. Here's a roundup of the best places to buy baby furniture in Canada - happy shopping!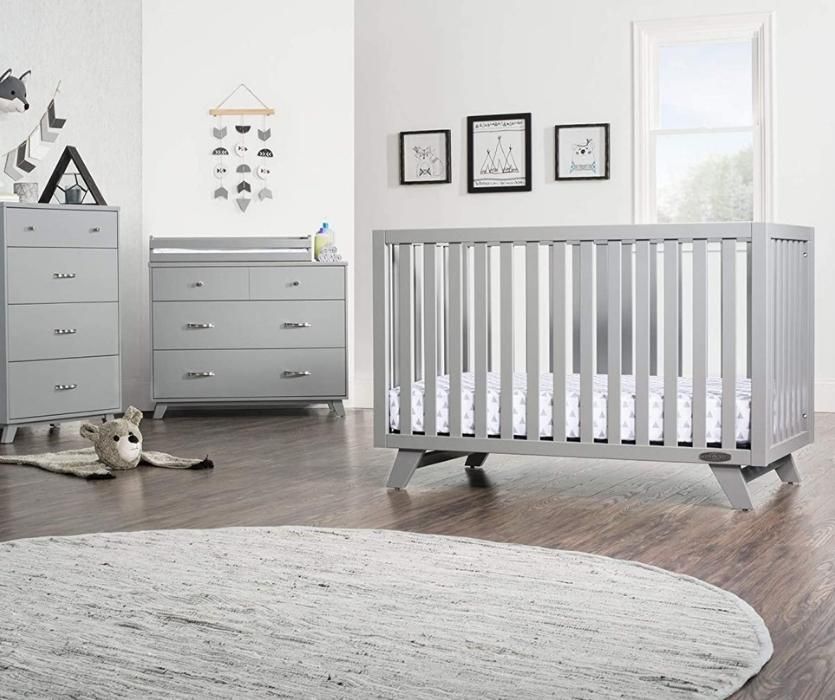 The Bay
The Bay is a Canadian staple for everything from housewares to underwear and everything in between - and I'm counting cribs, glider chairs, change tables, bassinets, dressers and other nursery furniture in the "everything in between" category. If you're headed to the mall anyway, stopping in at The Bay to see what they've got on the floor for baby furniture is easy peasy, but their website really has the full gamut of what's available, so don't skip it. Start your search here.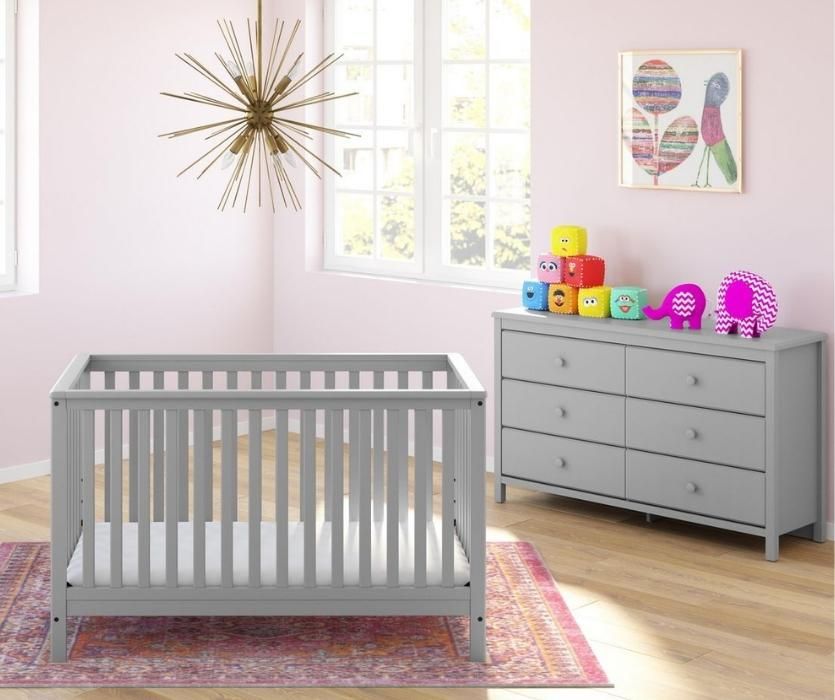 Chapters Indigo
Chapters Indigo is more than just a bookstore - they also have some super cute picks for your baby in the furniture department, and at some pretty amazing prices, to boot. Check out cribs from brands like Stokke, Storkcraft, Little Seeds, Graco and South Shore, nursery staples like change tables and dressers, and sweet decor like book racks, hampers, mattresses and more. Quite a few decor items can be found in store, but your best bet for all the bigger stuff is to head online.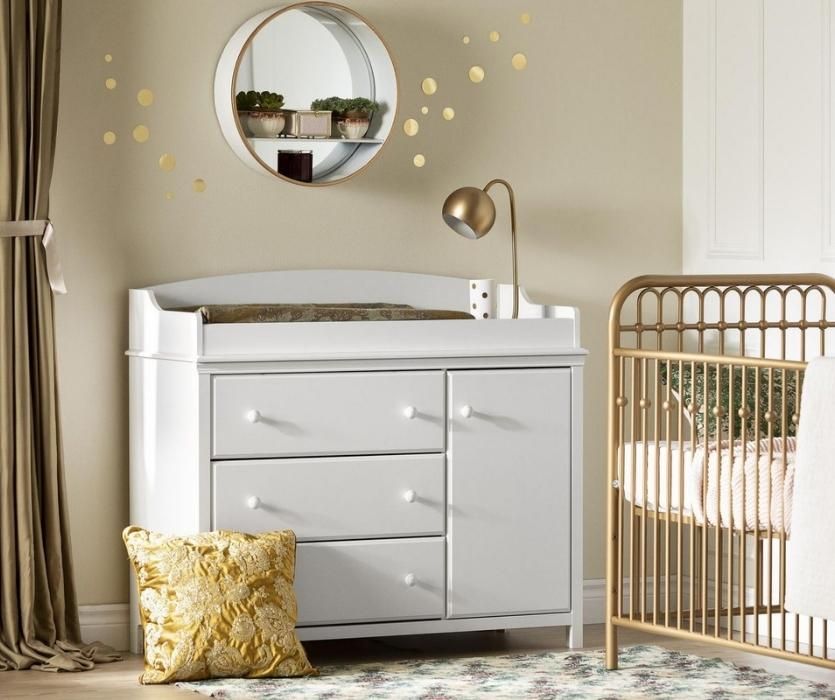 Walmart
Chances are, there's a Walmart location not too far from where you're sitting at this very moment. In the case that you haven't got one nearby though, don't sweat it. It's easy to browse Walmart's huge selection online for baby furniture sets, cribs, mattresses, gliders and rockers, toddler beds and more. They've even got a section for nursery items that are on Rollback, Clearance or Reduced Prices, making life easy if you're always on the hunt for a bargain. Narrow your search to shop by furniture type, brand, or price point, and toggle your search to include items available in-store if you'd rather grab your purchase in person. Walmart has a pretty fantastic return policy of 90 days on most items, which makes shopping online pretty stress-free. See what they've got here.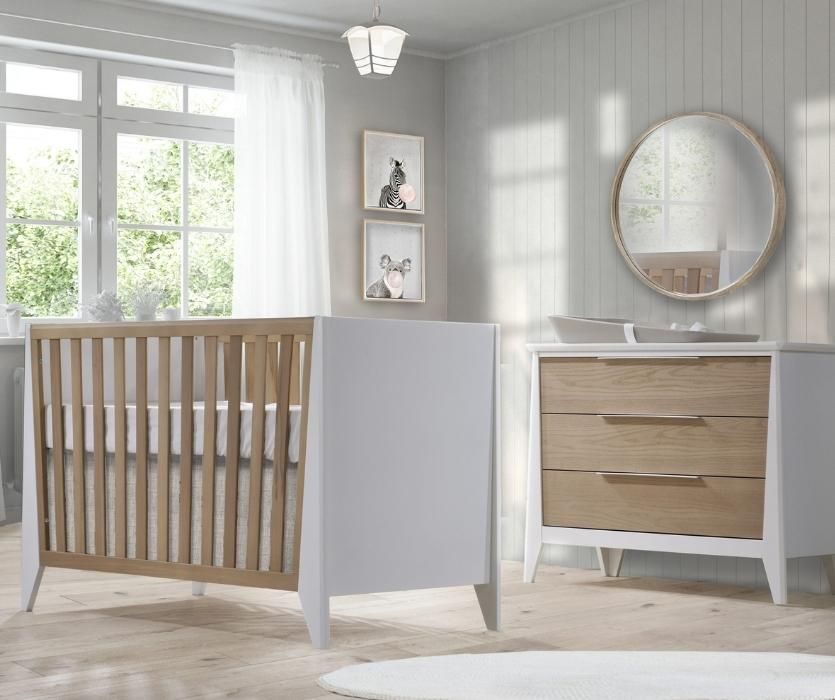 Nest Juvenile
Nest Juvenile, along with its parent company, Natart Juvenile, is the largest North American manufacturer of baby furniture. Both companies were the first in the industry to become Greenguard Gold certified for all of their beds, cribs and furniture, which means they've been tested for more than 10,000 chemicals used in the manufacturing process. For a higher quality product made of solid wood, designed in Italy and produced in Canada that also boasts low VOC emissions, Nest has juvenile offerings you're gonna love. You can grab your Nest products at shops all across Canada - check out their full retailer list here or head to West Coast Kids.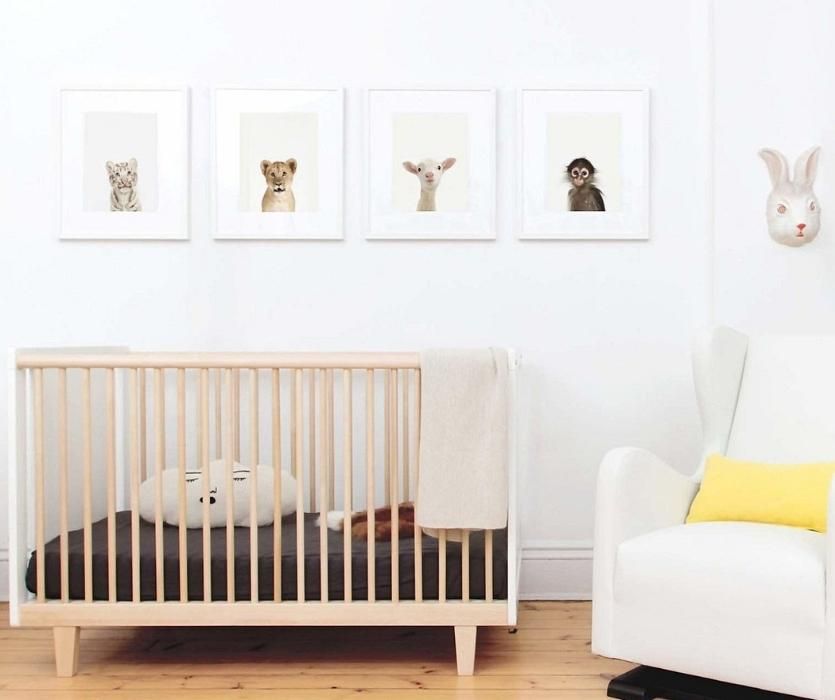 Oeuf Canada
If searching for nursery furniture that looks good, is sustainably sourced and well-made is making you feel like you're gonna crack (little egg joke for ya there), Oeuf Canada may be just the company you're looking for. Not only are their products designed to be the perfect complement to your modern nursery, but they're also produced in an environmentally friendly, Forest Stewardship Certified facility. The brand and its partners are also committed to high ecological and fair trade standards. Check out their products here.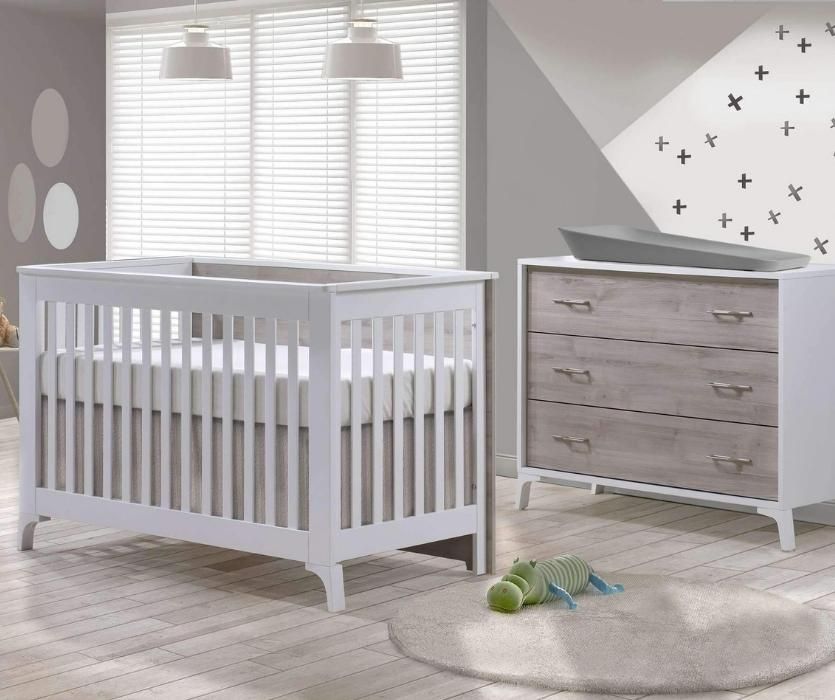 Little Canadian
It's easy to go a little blurry-eyed comparing prices of every crib, dresser and glider chair you've seen on your quest to deck out your baby's nursery. Hang onto those screenshots (or flyers if you roll like that) because Little Canadian has a lowest price guarantee and will match just about any Canadian competitor's price, whether you're shopping online or in-store. They carry all your baby furniture faves, including Stokke, Nest, Natart, Babyletto, Skip Hop and more. Be sure to join their Teddy Rewards program where you rack up points that can be used towards future purchases. Visit Little Canadian in person in Mississauga, or head to their online store.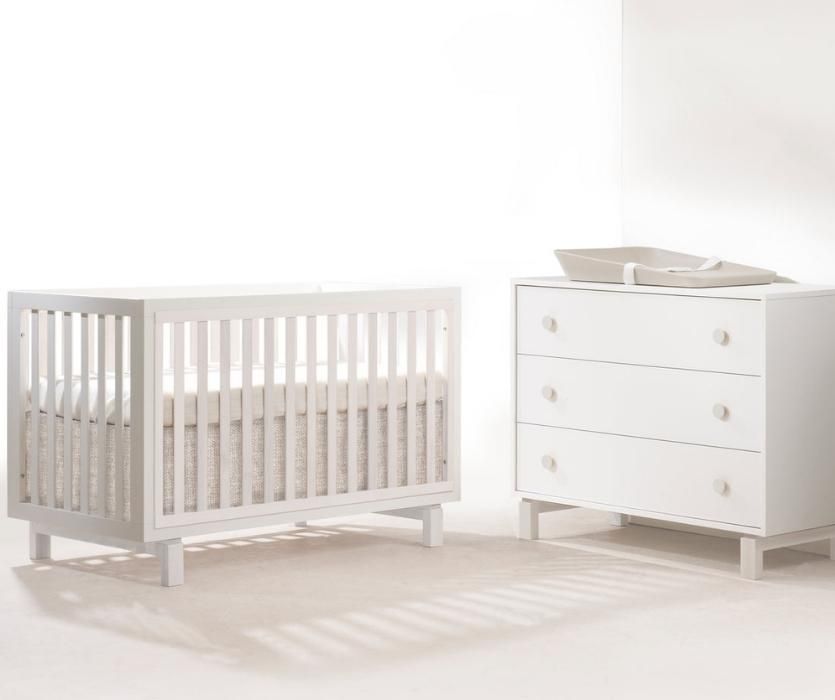 West Coast Kids
If you've ever stepped foot in a West Coast Kids, you've experienced the inevitable "oohs" and "aahs" that come with being surrounded by the latest nursery trends, baby and kids clothes, toys and gear. From baby furniture sets to toddler beds and furniture and accessories for older children's rooms, the selection at West Coast Kids is top notch for style and quality. Check out WCK in person in British Columbia, Alberta, Manitoba or Ontario, or visit them online here.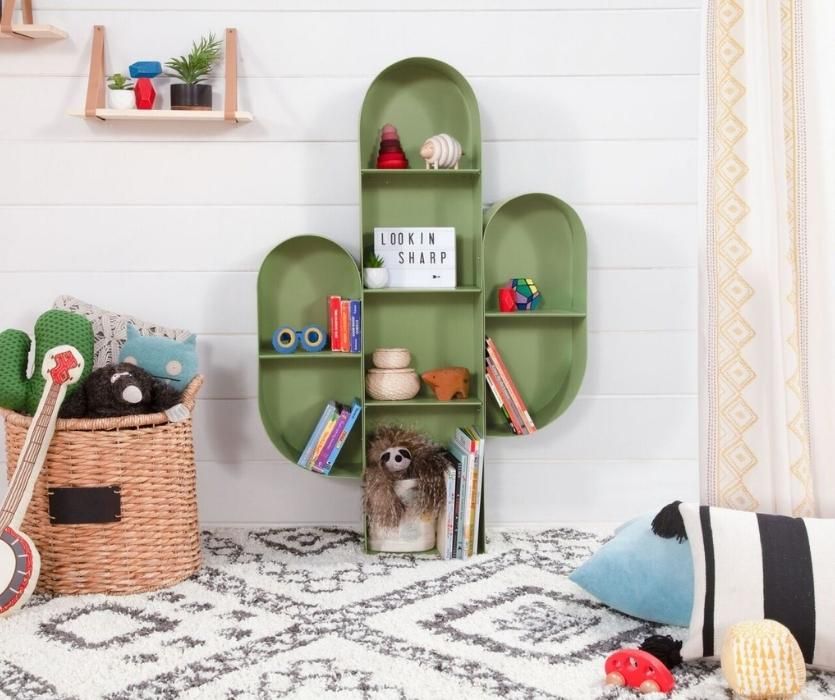 Junior Baby
Cactus-shaped bookcases? Nursery dressers so chic you'll wanna steal them for your own room? Mini cribs (and regular-sized ones) in designs from adorable to holy shit that's magazine worthy? Junior Baby seriously has everything you could imagine to create a nursery so stylish your newborn won't even know what hit 'em (I mean, they really won't, but you will). Become a member to track orders, get notified about upcoming sales, and to earn points on purchases to be redeemed on other products. Head to their storefront in Montreal and let inspiration strike, but if you're too far away, their website should do the trick.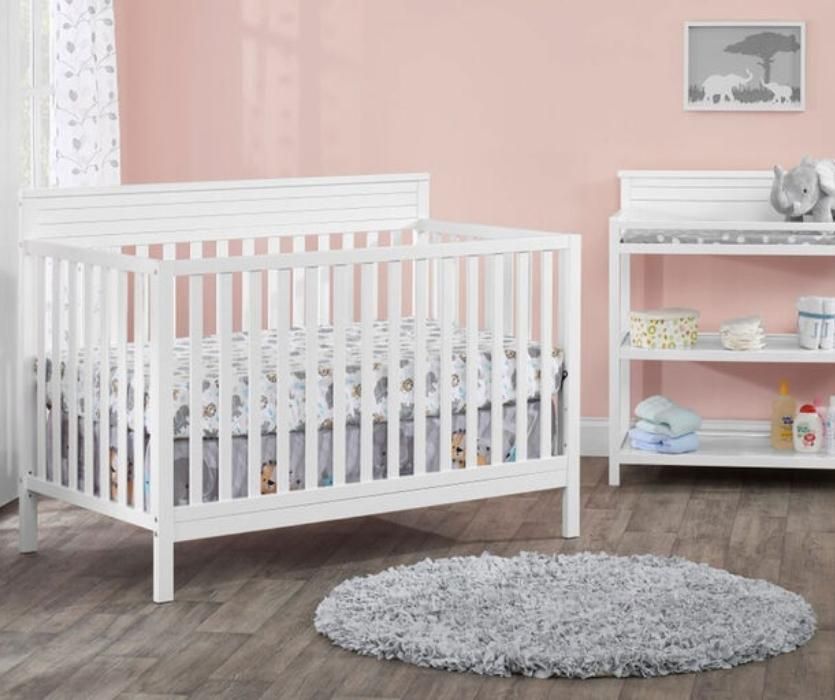 Babies R Us
No surprises that this one made the list - Babies R Us is a staple when it comes to all things for your wee ones, including nursery furniture sets, mattresses, baby blankets and more. Babies R Us often has great savings in store and online - hit up the "Deals" section on their website to find slashed prices on must-have items for your babe, and watch their "R" Flyer each week for exclusive promotions. For even more deals, join the "R" Club and get 10% off your first purchase, extended return and exchange privileges, a birthday gift for your kiddo, and access to special offers, contests and giveaways. Oh, and check out their nursery selection here.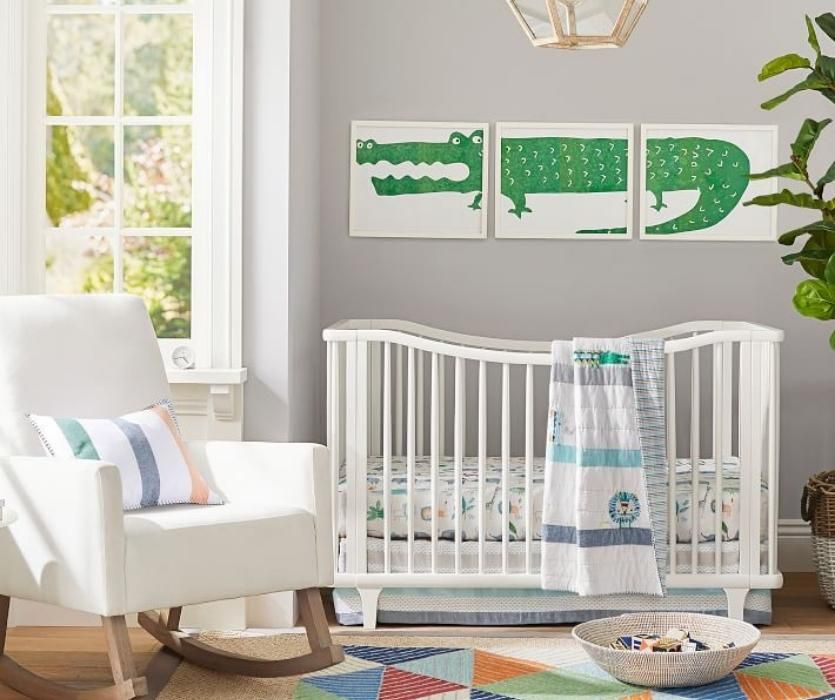 Pottery Barn Kids
If Pottery Barn makes your heart skip a beat, brace yourself for the absolute cuteness of Pottery Barn Kids. They've got furniture of the highest quality in styles that'll be bedroom staples for your kiddo long past their baby years. If you're having a hard time envisioning your nursery, Pottery Barn's Design Crew Room Planner will be your new bestie. Enter your room dimensions, search your favorite furniture and decor, drag and drop it into your space, and get shopping! Check out Pottery Barn's nursery collection here, or visit them in-store in Alberta, Ontario and Quebec .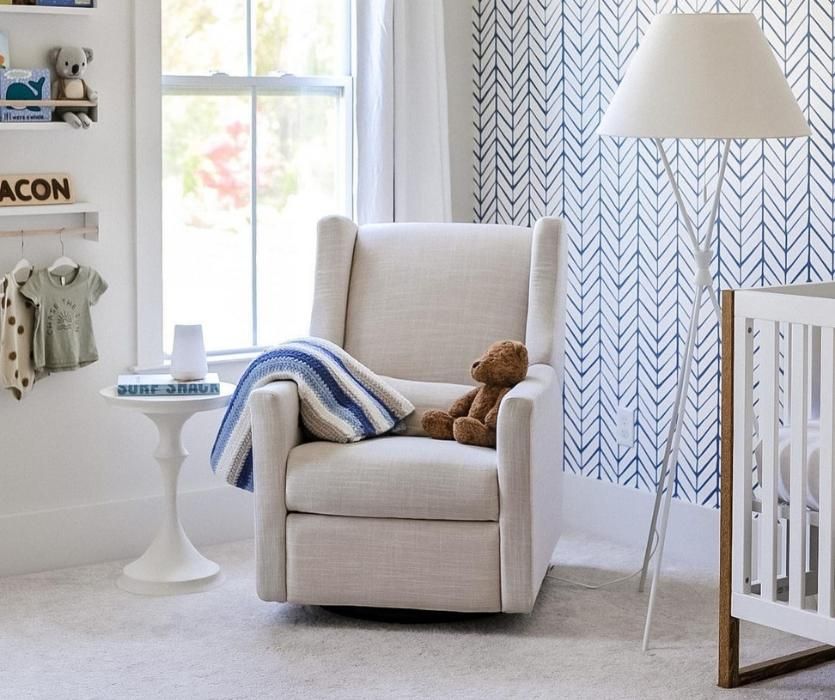 Crate and Barrel Kids
Crate and Kids has furniture for littles with design aesthetics that'll have everyone who enters their room swooning. If you're looking for products that meet Canadian safety standards, it's easy to search Crate's high quality products to see which options have low vocs and are Greenguard Gold Certified. Whether you're on the hunt for furniture like cribs, bassinets, dressers, change tables or gliders, or are ready to accessorize with area rugs, curtains or bedding, Crate and Kids is a one stop shop for gorgeous goodies that'll be part of your lives from the first to the third child and beyond. Visit a location in Alberta, British Columbia, Ontario or Quebec, or check out their online selection here.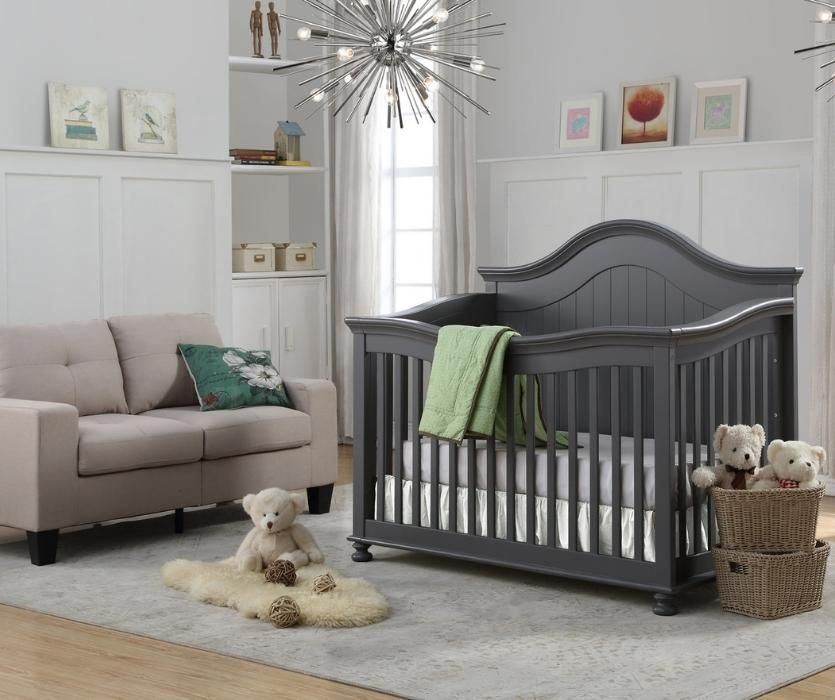 Costco
Show me a new parent who can pass up a great deal on a crib and a hot dog/soda combo and I'll show you a parent who doesn't exist. Although Costco's selection of nursery furniture isn't huge, their prices (and return policy if you're not totally satisfied) absolutely cannot be beat. I can't say I've ever seen nursery furniture in the warehouse, so chances are you'll have to order based on the online photo, but delivery is pretty quick (about 10-15 business days), and, as I mentioned before, returns are pretty painless thanks to their policy and great customer service. Annnnd if you do have to take your stuff back to the store, it gives you an opportunity to get your hands on that hot dog combo, which can't be ordered online. So, win-win. Check out their selection online.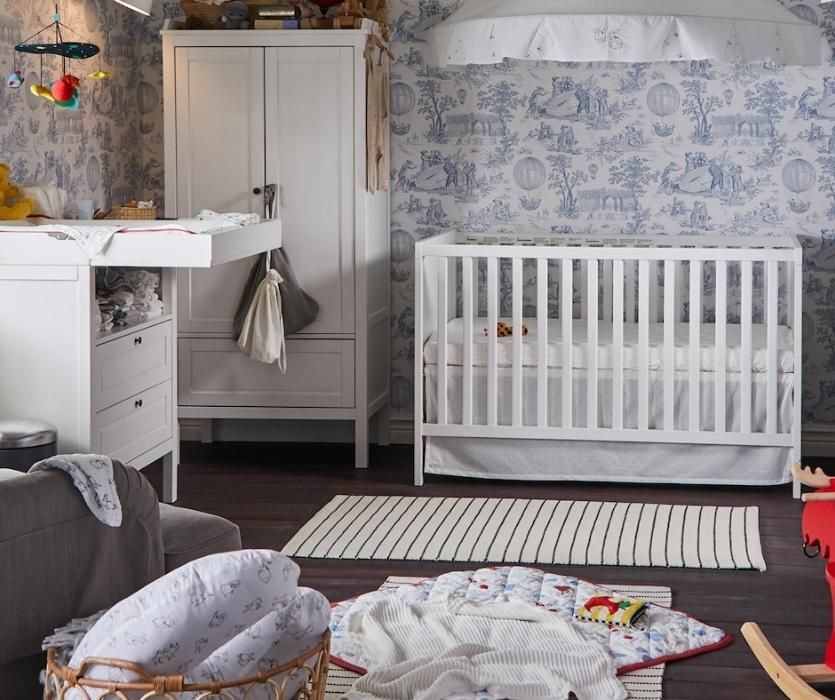 Ikea
I don't know about you, but I will literally take any excuse to go to Ikea, so if you need one, they've got incredible prices on baby furniture, including cribs (starting at $139), changing tables (starting at $99), high chairs (starting at $22), wardrobes (starting at $149) and storage solutions (starting at $69). You know the drill with Ikea furniture - it's simple, stylish, and gets the job done (after you've dropped an f-bomb or two putting the pieces together, of course). Grab a pack of Swedish meatballs to reward yourself for a job well done and celebrate your nursery decor savings once you've turned the allen key for the final time. Check out their selection and in-store availability online.
Where are your favorite places to shop for baby furniture in Canada?
Fill me in in the comments!
Also check out: Best Places to Shop Baby Gear in Canada
---
Get posts & giveaway updates delivered right to your inbox
---
---