While taking your baby for visits to their grandparents' house is one of the best things ever (think: cuddles for them and a potential nap for you) the business of actually getting there can seem damn near impossible. There are a few things to keep at grandma's house that will make your life much easier.
Things to keep at the grandma's house that will make traveling there easier: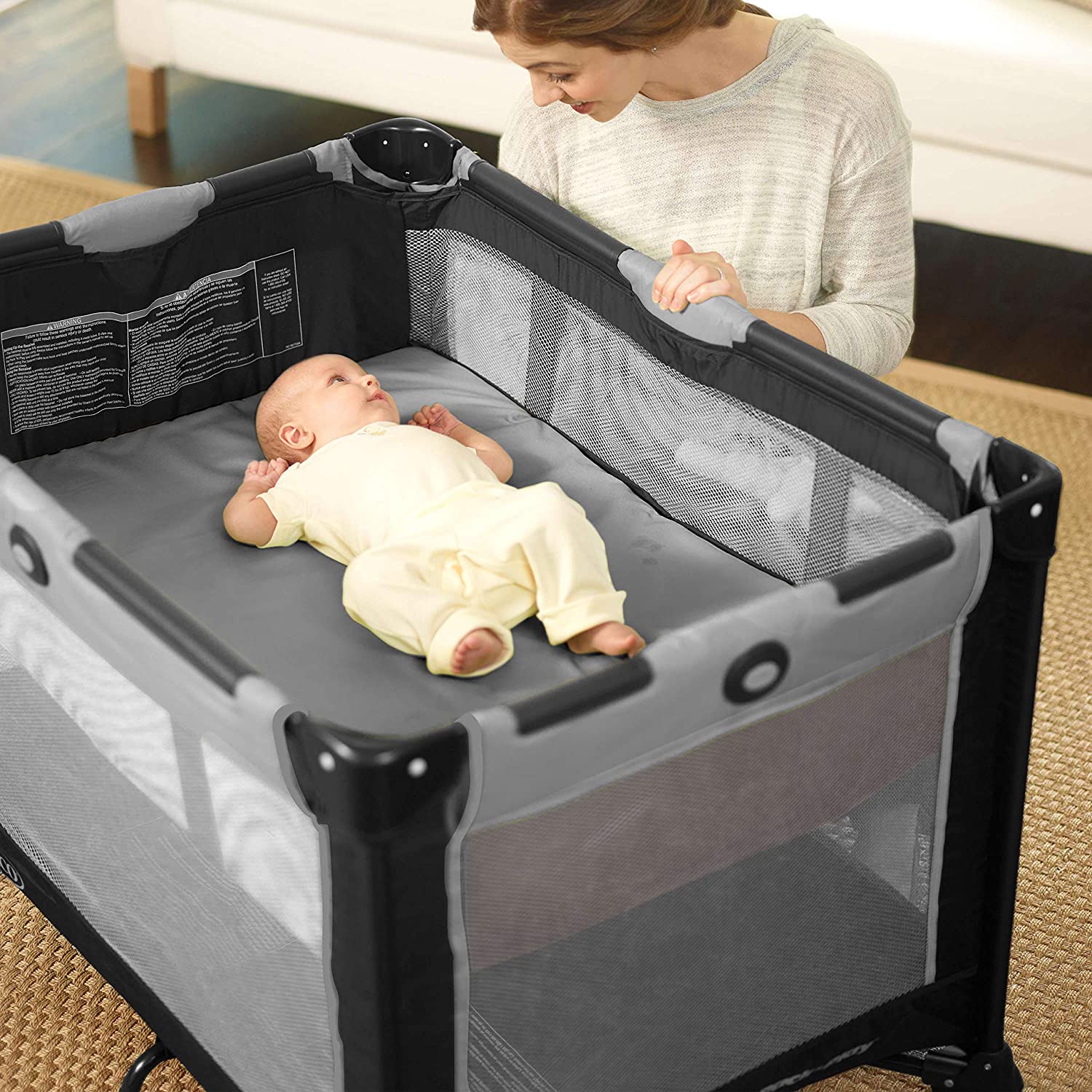 1. Portable Crib Playard
If like me, you have ever forgotten to bring some kind of sleeping receptacle with you for an overnight stay with your baby, you know that IT IS A NIGHTMARE. After doing this only once, I decided it was well worth it to find something that I could leave at my parents so my baby would always have a safe place to sleep when we came to visit. Pack 'N Plays are great because they can easily fold up to be stored away when not in use.

If money's not an issue, splurge on the Breeze Plus by 4moms  that's super-easy to set up and comes with a bassinet and change pad!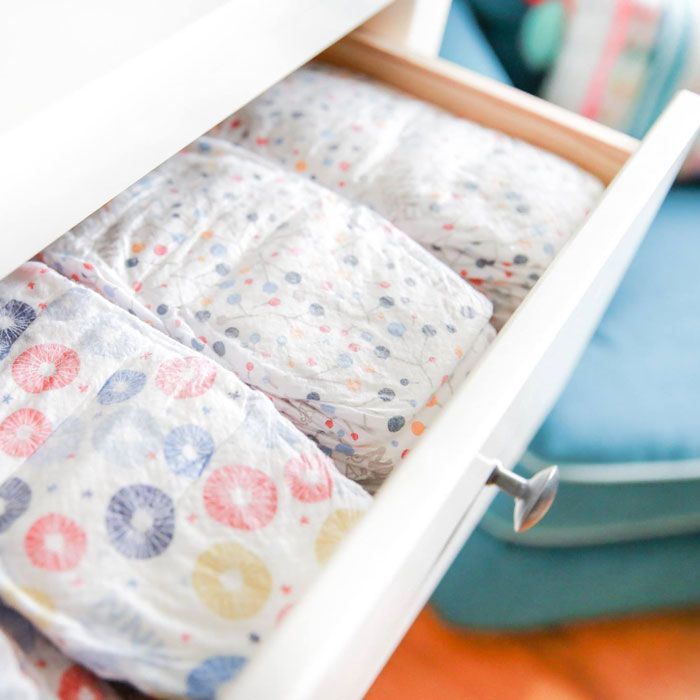 2. Diapers
After trying to do the math on how many diapers to pack for a weeklong visit to grandma and grandpa's, I decided that estimating would be far too dangerous a risk to take, bought a box and left the whole thing there. You could also just order a box and have it sent directly to their house, making it one of the easiest things to keep at grandma's house.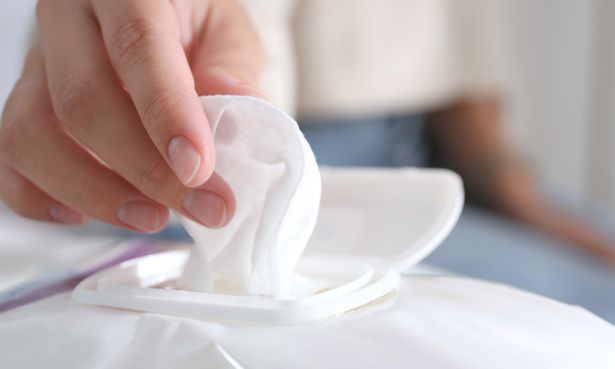 3. Wipes
Try wiping your baby's butt with toilet paper once and you will quickly realize why these bad boys were invented. Buy a box and stash a package in every room at the grandparents' house, and put a couple in their car, just to be safe. I love Coterie wipes because they 100% plant-based with 99% water so you're not tossing polyester into the garbage.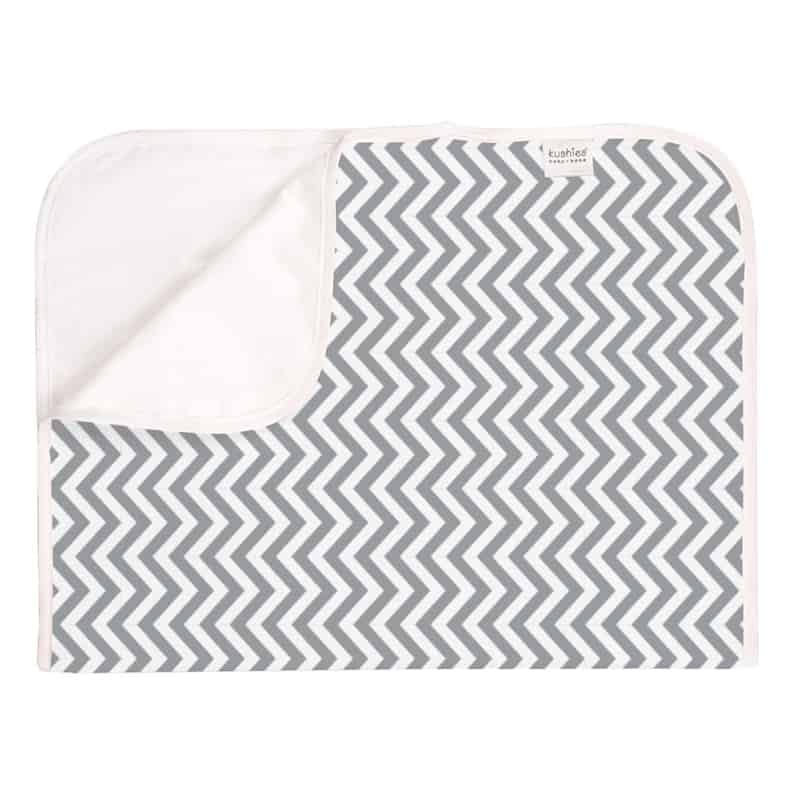 4. A Change Pad
Anyone who has ever changed an infant knows that their diapers are never to be trusted. A change pad is the gift that keeps on giving! Get this one by Kushies.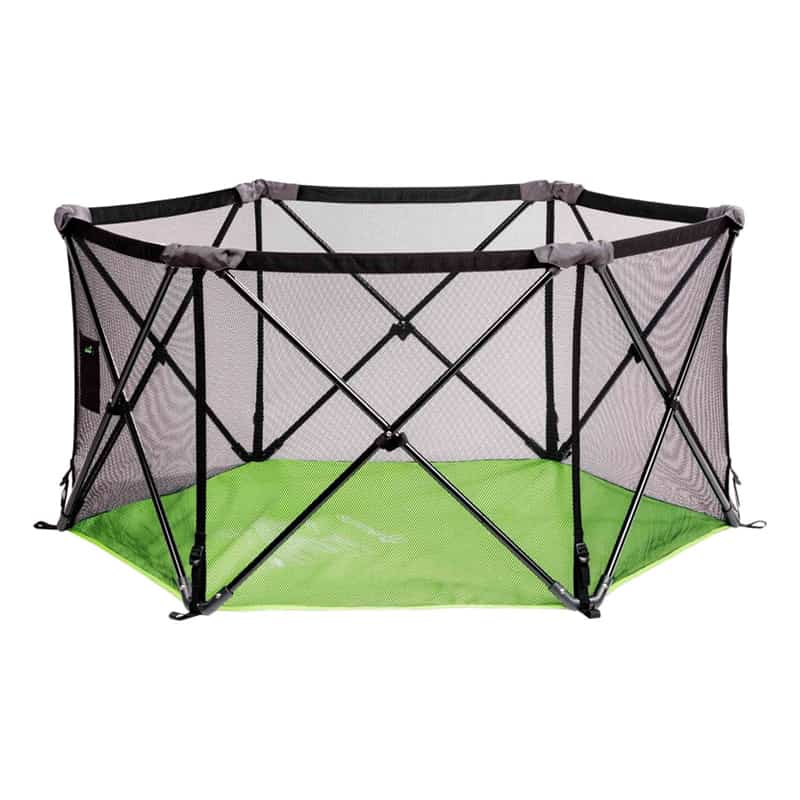 5. A Playard
If you've ever had the fun experience of chasing your baby around grandma's living room to prevent all of her breakables from being destroyed, you'll have a good idea why a Playard made this list. A Playard is also awesome if grandma's house hasn't yet been baby-proofed, or you want to give your little one a safe place to play outdoors. Check out this one by Summer Infant. A Pack n' Play also works great for smaller kids!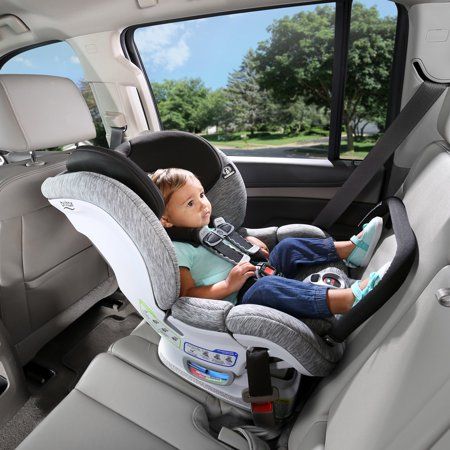 6. A Car Seat
If you want to avoid the pain in the ass process of uninstalling/installing/uninstalling and installing a car seat AGAIN, you may want to consider buying a second car seat, or, at the very least, a second car seat base if you're using an infant seat.

The Britax Boulevard ClickTight Convertible Car Seat is amazing because it's super easy to install and can be used for newborns up to 65 lbs (which is a good sized 6 year old). This would be a good choice if you want to just pop this out of your car and into Grandma's. The downside is it's a little heavy and pricey.

If you only need to install it once and are looking for something a little more wallet-friendly to permanently keep in Grandma's car, the Cosco Scenera NEXT Convertible Car Seat is a steal. At 10lbs it's bananas light (the Boulevard is closer to 30lbs) and it's under $50. It can be a little fiddly to install but it's a great safe seat.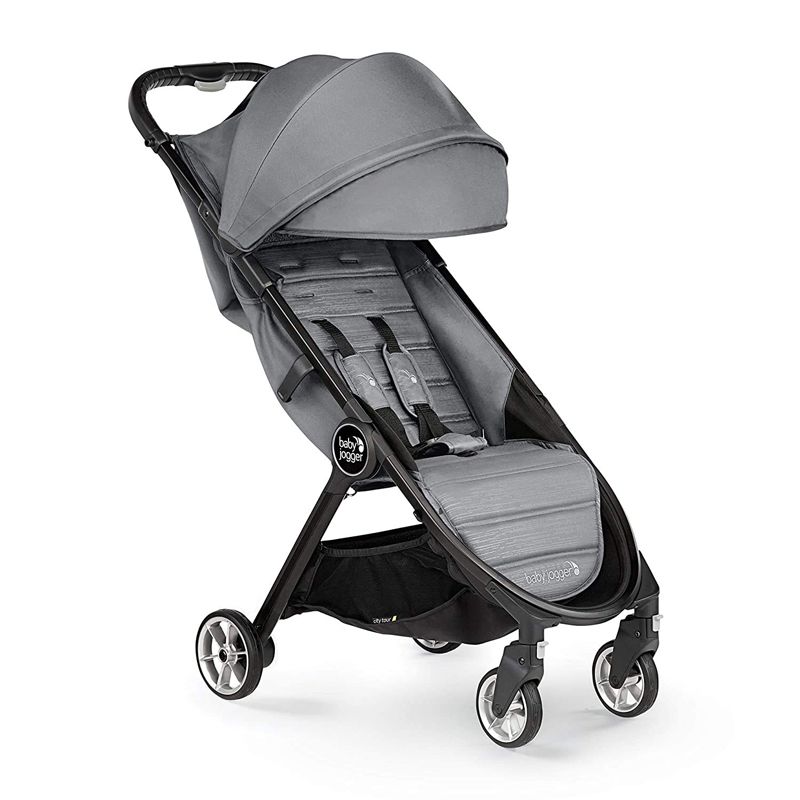 7. A Stroller
If you don't want to haul your stroller around with you, keeping one at grandma and grandpa's house isn't a bad idea. For a lightweight, nimble, reasonably priced stroller, I decided on the Baby Jogger City Tour 2 Single Stroller. I wanted something with a good recline (hello, naps), compact fold and a smooth ride and this one checks all the boxes.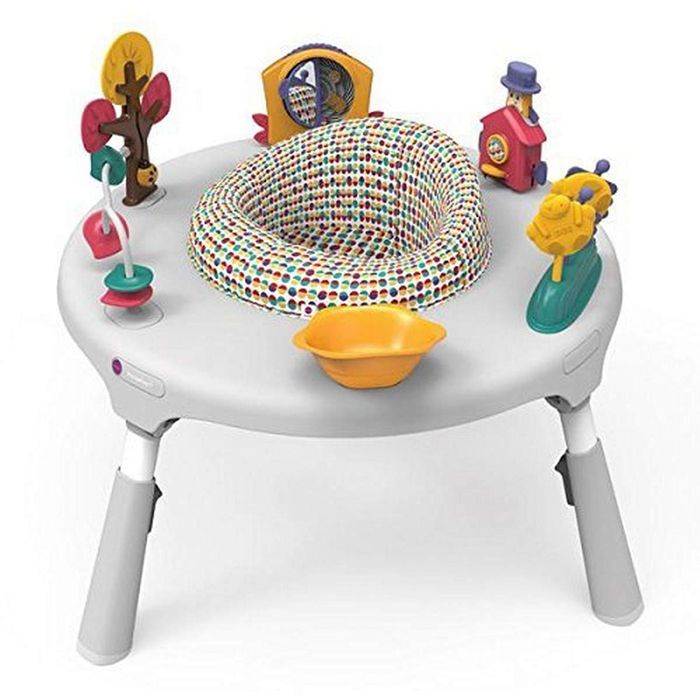 8. Jumperoo or Exersaucer
A jumperoo or exersaucer is a great alternative to the Playard mentioned above, especially if you just don't have the space. My daughter had a ton of fun playing in the exersaucer that my parents picked up at a garage sale for under $25. We loved having a source of entertainment that would keep her in one place whether we were making dinner in the kitchen or watching her brother play outside. If you want something a little less bulky, check out the Oribel PortaPlay 4-in-1 Foldable Travel Activity Center. It folds flat to tuck away and converts to a play table to be used long after the baby years.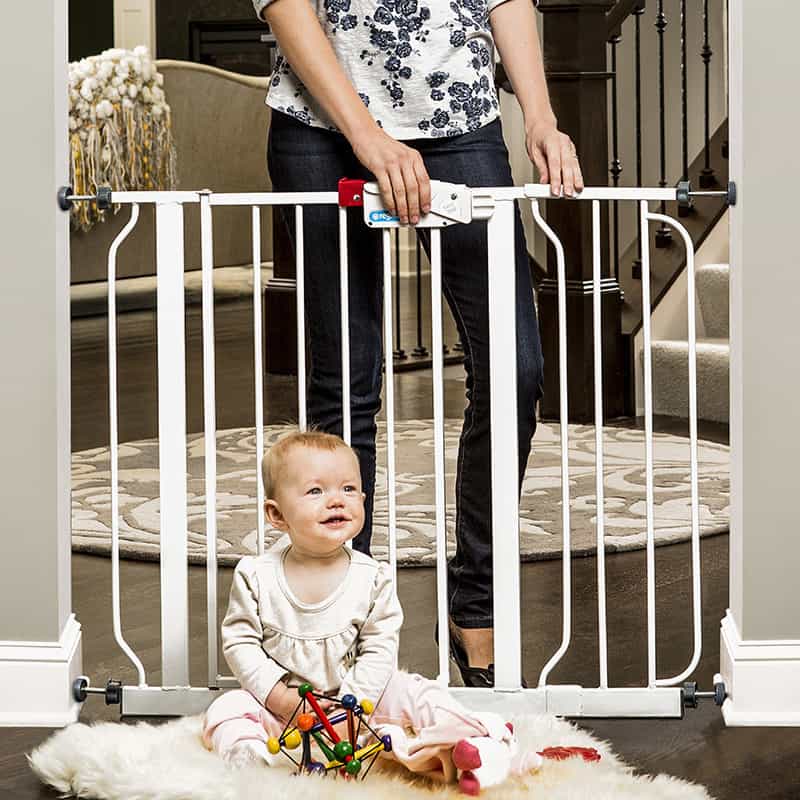 9. Baby Gate
If you've got a baby on the move, baby gates are one of the most important things to keep at grandma's house. Pressure-mounted gates can be moved around and won't leave holes in the walls, but remember that they aren't strong enough for the tops of stairs. This gate by Regalo is great because it can either be pressure mounted or hardware mounted, depending on where you need to put it. Extensions can also be purchased to accommodate wider door frames.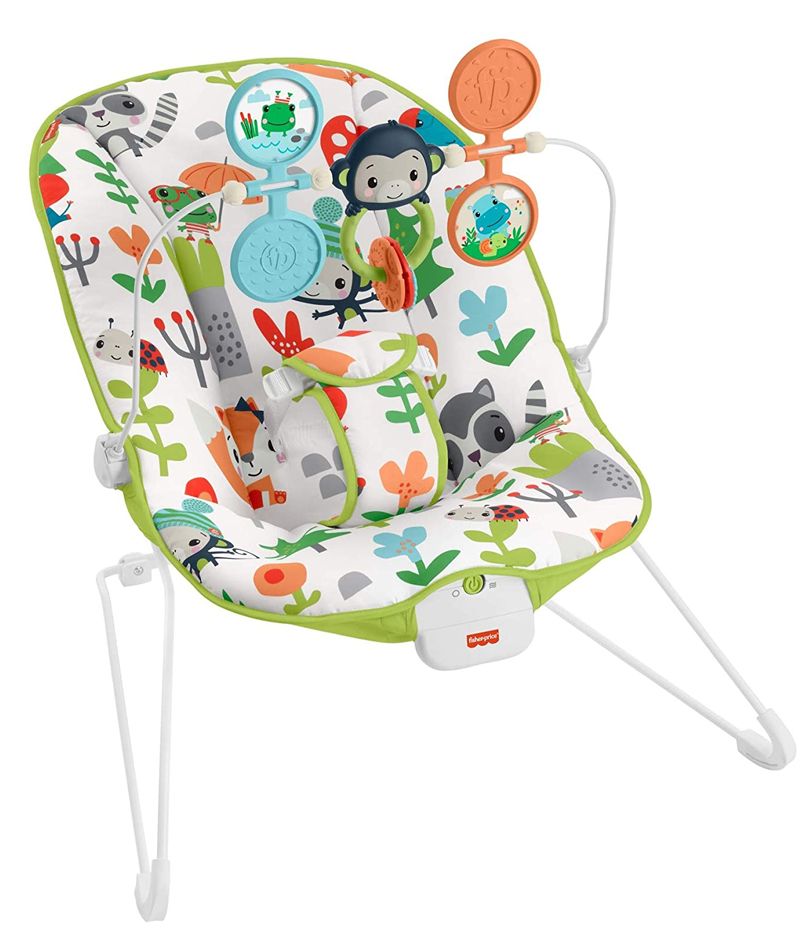 10. Baby Bouncer
If your baby isn't crawling yet, a baby bouncer can be a lifesaver. People are always looking to sell bouncers their babies have outgrown, so check garage sales or online marketplaces if you're looking to save some money and don't mind buying second-hand. Target also has a nice selection of inexpensive ones and Amazon is also a great spot to track a cheap one down.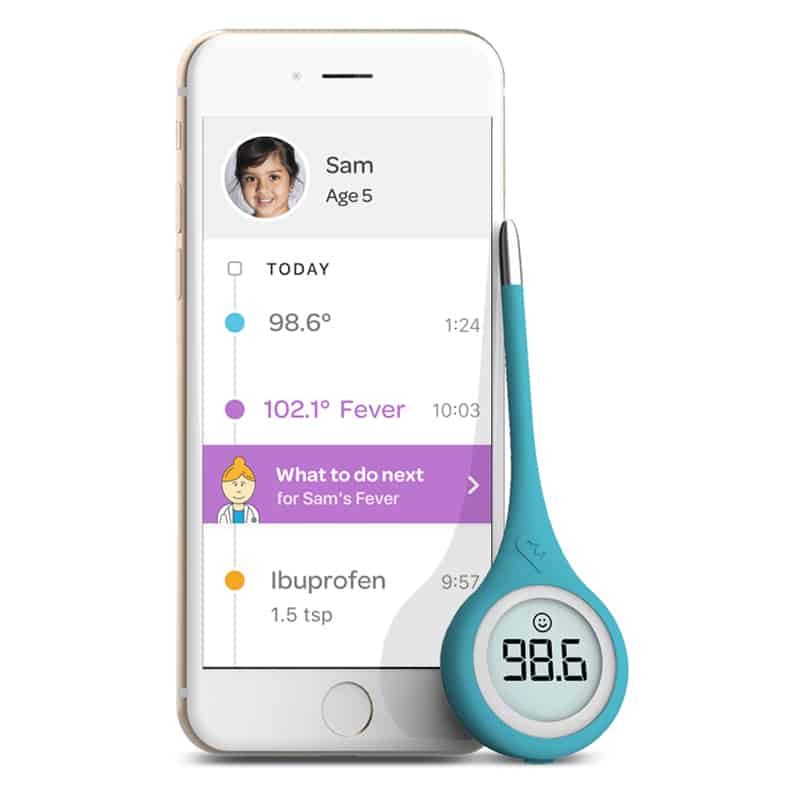 11. Thermometer
There's nothing worse than having to run out to the pharmacy to get a thermometer when you suspect your baby might have a fever. There are tons of different models to choose from, but even a cheap and simple armpit thermometer is nice to have on hand when your baby's feeling a little too warm for comfort. This thermometer by Kinsa is too amazing not to mention. It comes with an app that takes a quick reading and offers guidance on next steps for care, and even tracks medication doses for each member of the family. I prefer the ear thermometer, but the Quickcare version is less expensive.  You can find them here.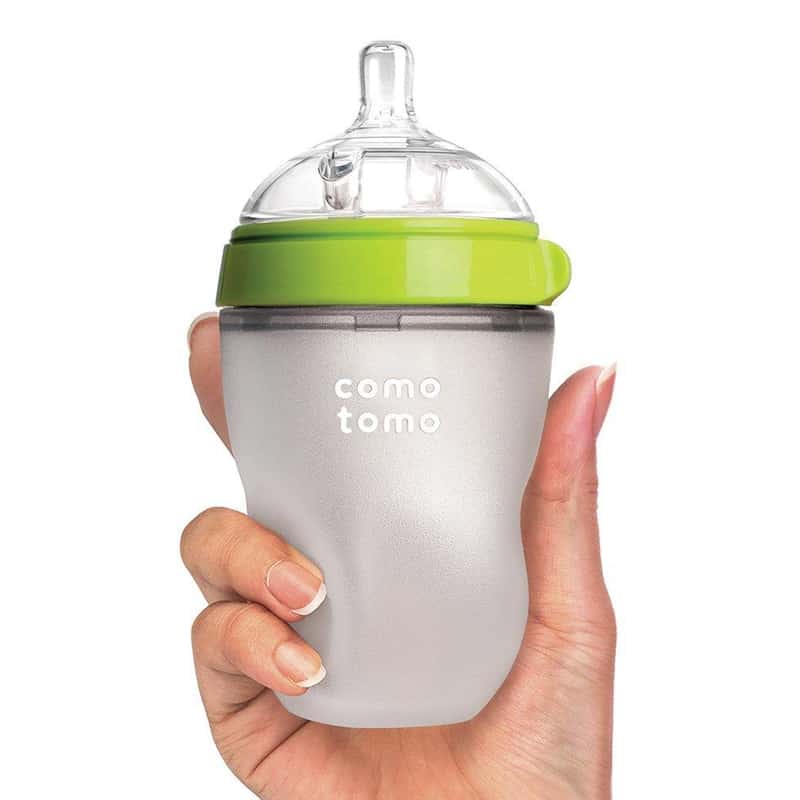 12. Bottles
Find a bottle your baby will take and make sure you have at least two million stored at grandma and grandpa's, because this may just be your chance to sneak away for some alone time, or, better still, a nap. The one shown here is from Comotomo.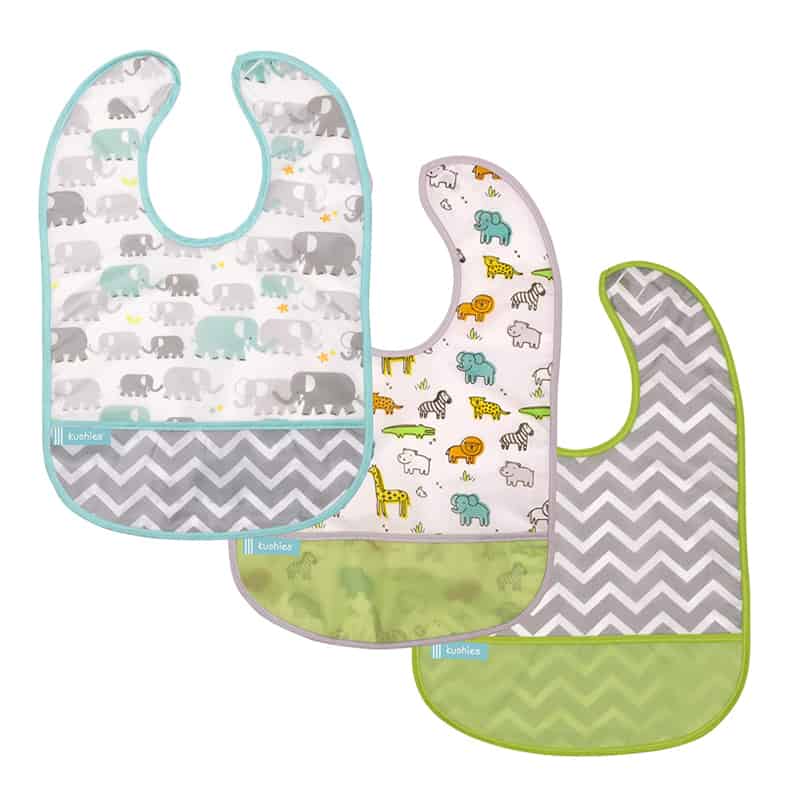 13. Bibs
Bibs are one of those things that you never seem to think about bringing along until it's too late. Sure, you could try to create some kind of makeshift bib for your baby and attempt to fasten it to them as they're throwing handfuls of spaghetti across the room, but keeping a stash handy is probably a lot easier. I love these ones by Kushies because they are waterproof and easy to rinse off.  You can find them on Amazon.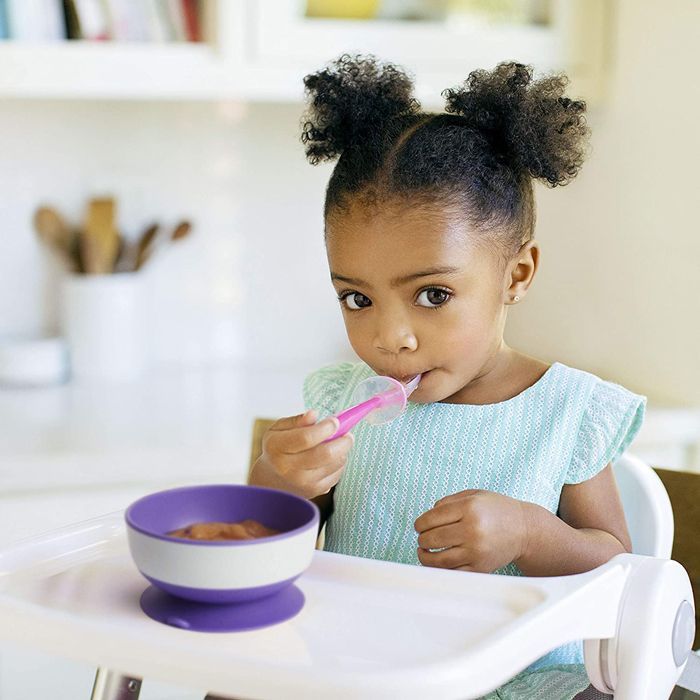 14. Bowls
While kids aren't especially picky about their tableware, it's nice to have some breakproof bowls on hand for when they inevitably get knocked to the floor. These ones from Munchkin are inexpensive and have a suction base to have them stay put. I found them on Amazon.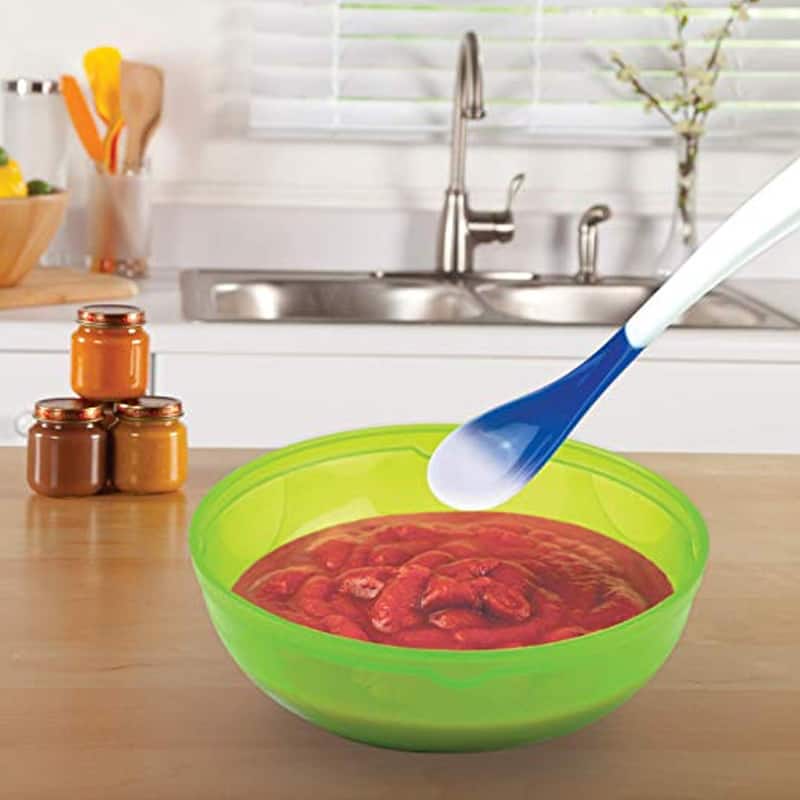 15. Spoons
Little mouths need little spoons, and plastic ones that don't burn mouths are even better. Munchkin makes some awesome spoons that change color when the food is too hot, so anyone can help you out with dinnertime duty. Get the Munchkin White Hot Infant Safety Spoons on Amazon.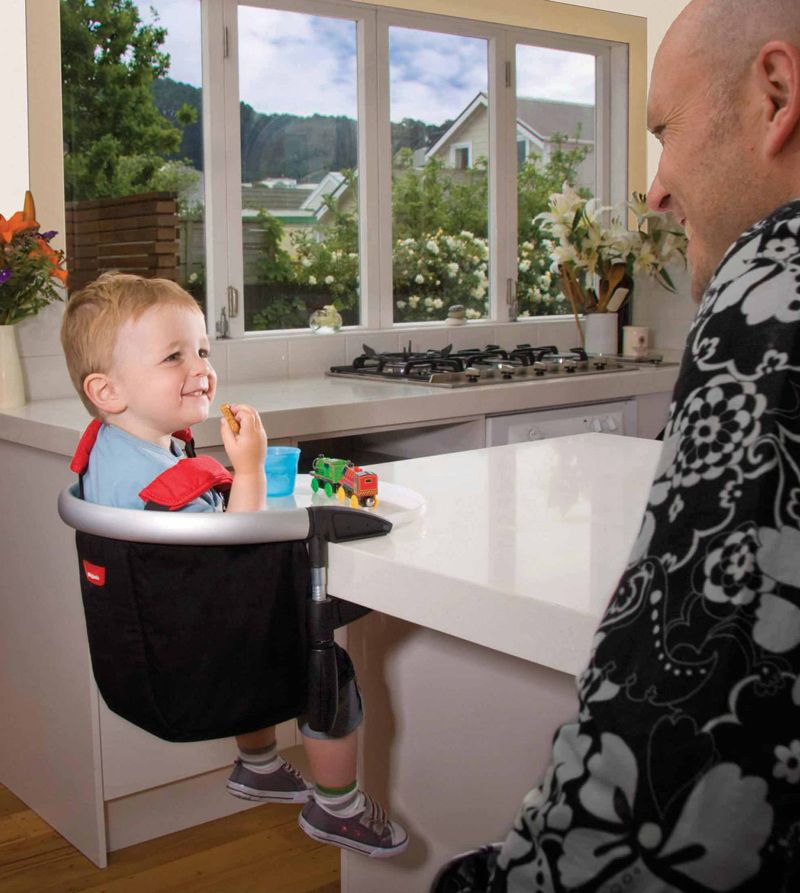 16. High chair
Make sure you've got some kind of high chair handy when visiting grandma's, whether it's a cheap upright one or a compact one that takes up next to no space when it's stored away. We love the Lobster chair from Phil and Ted – it's survived 3 years with our toddler and is now on year 2 with our baby. We take it everywhere! You can find this one on Amazon.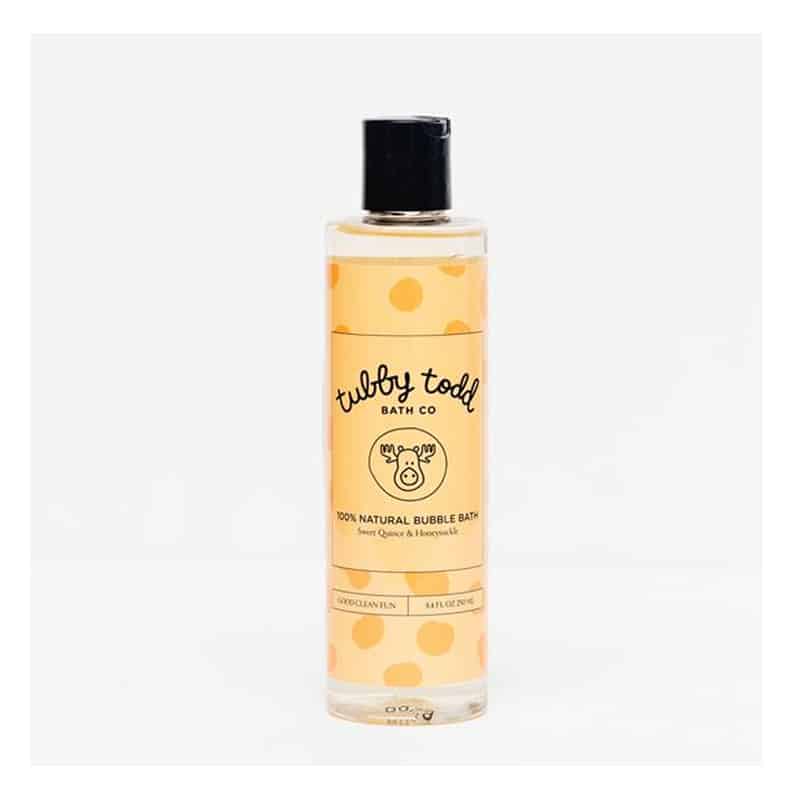 17. Bubble Bath
It's nice to have some kind of gentle cleaning stuff on hand to deal with spit ups and blowouts. Any unscented soap will do but Tubby Todd is always a great pick.
18. A Bath Sling
While we're on the subject of bath time, a bath sling isn't a bad idea, especially where little babies are concerned. Keep baby safely positioned, whether bath time takes place in the sink or the tub. This one from Summer Infant can be easily tucked away between visits.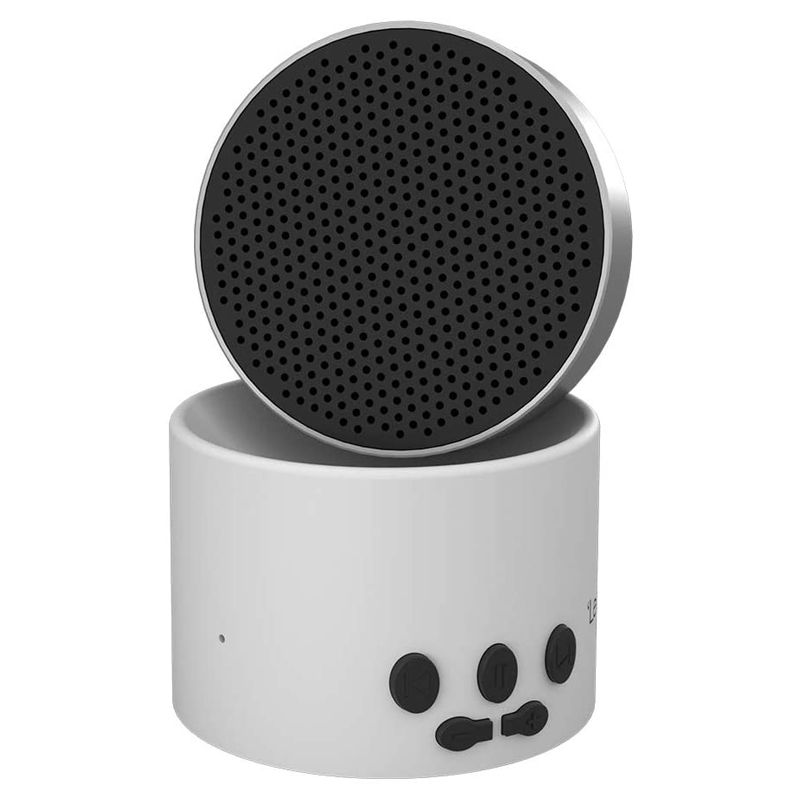 19. White Noise Machine
Falling asleep in a new environment can be tricky for babies (and adults, if we're being honest). I found having something familiar, like a white noise machine, was helpful in maintaining the sleep routine we follow at home. There are lots of great portable options out there, including some really great Apps (if you don't mind sacrificing your phone to use them). This portable LectroFan Micro delivers a ton of rich sound in a very small package. If you'd rather go the free route, check out my favorite white noise App.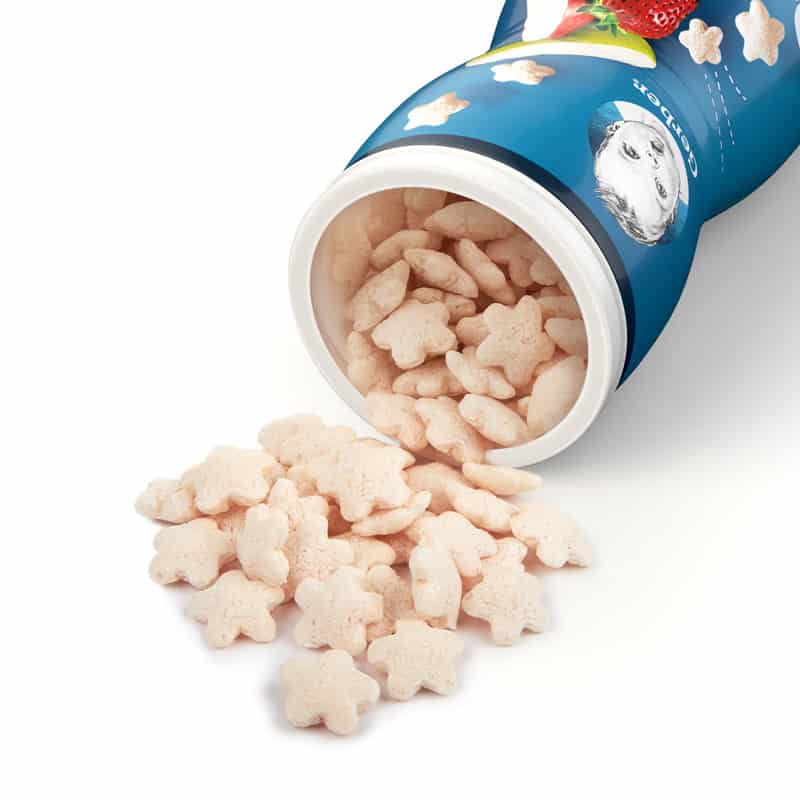 20. Snacks
Much like diapers, you can never have too many snacks. I liked having a variety of food handy that I felt comfortable letting anyone feed my baby. Dissolvable, easy-to-swallow treats like these Gerber Puffs are great to keep in the cupboard and do double duty by both tiding babies over until her next meal and keeping them entertained.

This is also a great time to chat with everyone about choking hazards and infant CPR.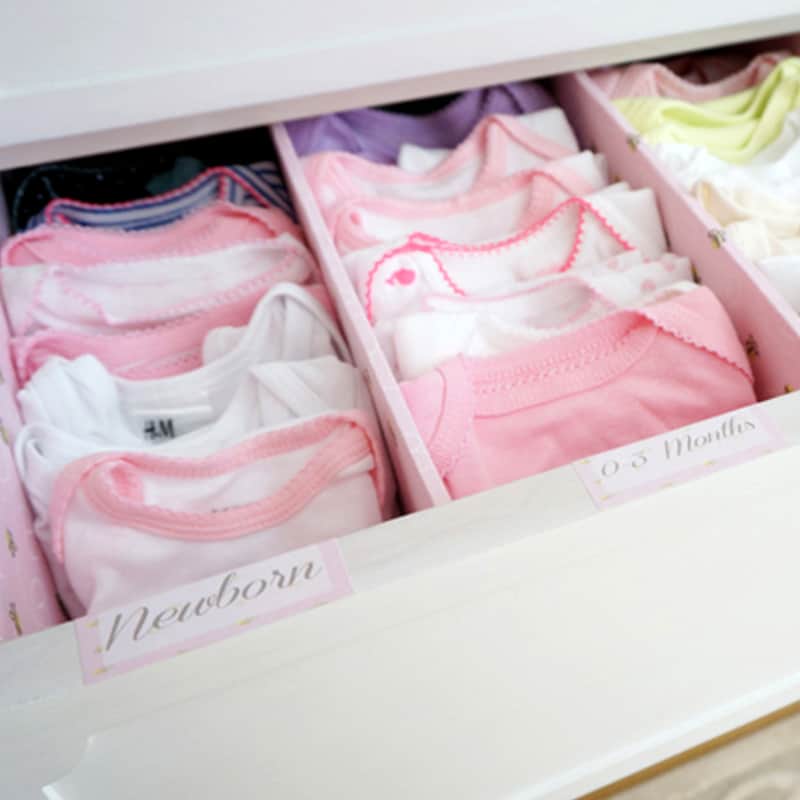 21. Extra clothes
If you're leaving your baby with grandma or grandpa for a visit on their own, a general rule of thumb is 67 extra outfits per hour they will be staying. Just kidding. But bring extra clothes, because diaper blowouts, spitup and food and milk spills are more than guaranteed.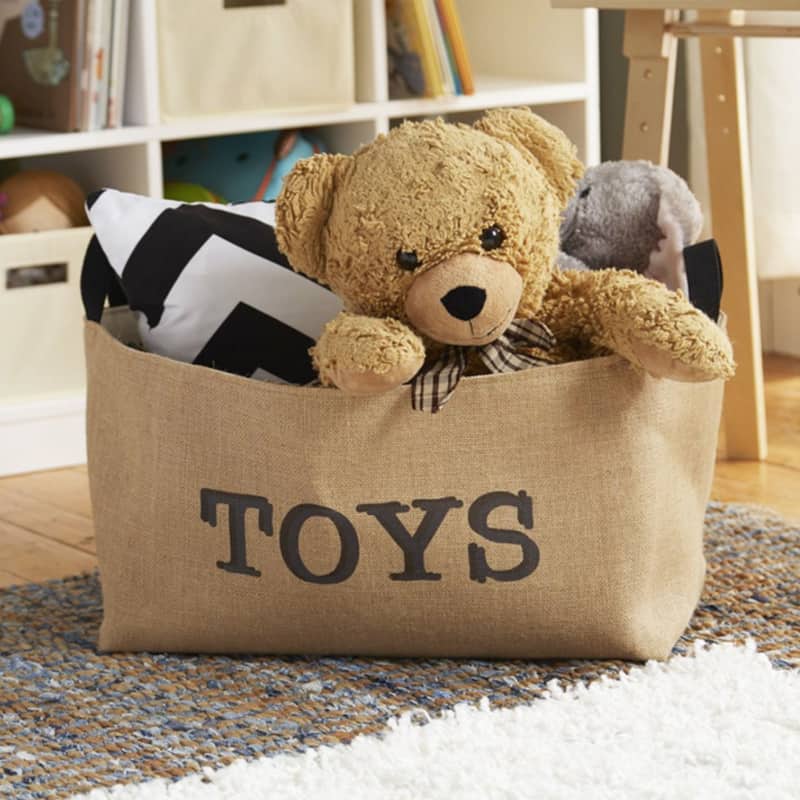 22. Toys and Books
This is probably fairly obvious, but having a decent selection of toys and books hidden away at your baby's grandparents' house is always a good idea. If you're lucky, they may even have some of your childhood favorites stored in a box somewhere, just waiting to be dusted off. As long as they're still safe to play with, it's pretty special to give your parents the opportunity to watch your kiddo using the toys that they brought home for you once upon a time.
I think it goes without saying that you don't need all (or any) of this gear at Grandma's, but I wanted to suggest some possibilities – especially if Grandma and Grandpa are chomping at the bit to outfit their home.
What do you think? Is there anything I've missed that you can't live without for a visit to your baby's grandparents? I'd love to hear them in the comments!
Our next reco: Best Baby Travel Products for Visiting Family
---
Get posts & giveaway updates delivered right to your inbox
---
---