This post was created in partnership with Babylist.
Deciding what kind of gear to put on your baby registry can be slightly overwhelming. On the one hand, some people will tell you that you need nothing but a car seat and a few pairs of pjs. Others will tell you that you have to have ALL THE THINGS because of course babies need a teepee for their pee pee.
There's no denying that there's a LOT of baby stuff out there. So, wouldn't it be nice to create a registry list that's got nothing but the things you really want and need?
That's why I absolutely LOVE Babylist.
Why it's an awesome baby registry
It allows you to register for anything you want, from anywhere, all online. All you have to do is download the Babylist app (found here for iOS and here for Android) on your phone or tablet, or install the browser button on your desktop and as you come across something you like the look of, just click and it's added to your list.
Is this not brilliant like David Beckham's bum? I know, right!
Register for Standard Gear, Hard-to-Find Stuff & Even Help
You can register for the usuals like car seats and Jolly Jumpers but then you can also register for other awesome stuff like, I don't know, house cleaning, home-cooked meals, a food delivery service or that handmade soap that you order from hippies in Peru. The possibilities are endless. Amazon, Etsy, big box stores, itty bitty local boutiques with perfect window displays that make you say "eeeeeeeeek!" because they are so cute, you can add it to your Babylist registry.
You can even just ask for cash to put toward anything from a college fund, to crap load of (clean) diapers, and have the money transferred straight to a bank account. And if you've already started a registry somewhere else, you can add your existing registry to Babylist, so everything is all in one place. YAAAAS, QUEEN!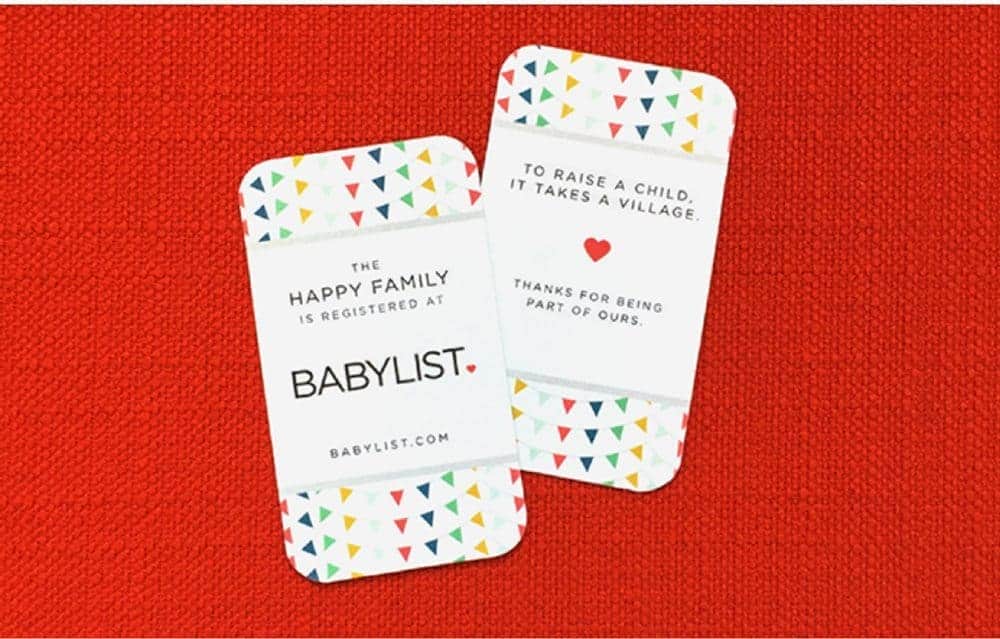 Personalized Help
I love that they have a quiz you can take to help you get more personalized recommendations based on your lifestyle. At the end of the quiz, you get a Quickstart Baby Registry, which is an awesome place to start for the overwhelmed among us. You can also browse their most popular stuff and top-voted products if you need more ideas.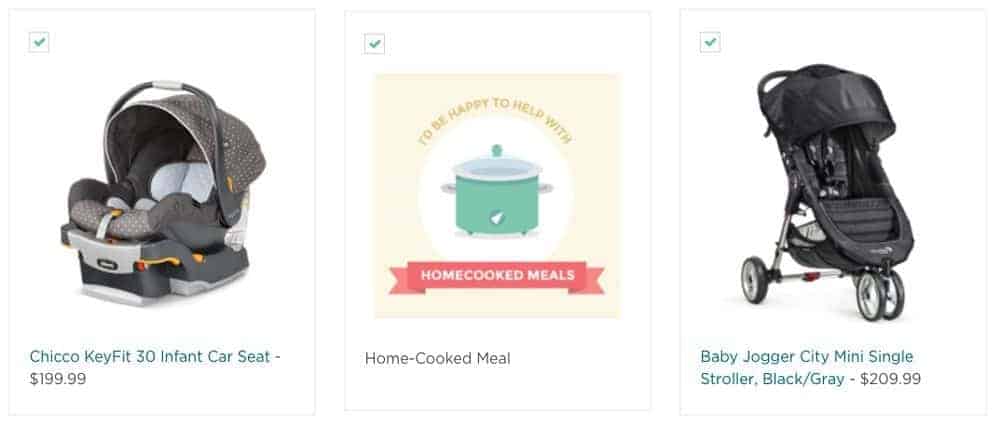 And they've got real people available for you to email, live chat or call so you can have in-depth discussions about the pros and cons of cloth diapers, nipple cream or baby legwarmers. Or you can dive into their handy guides for info on everything from baby essentials to specifics on lightweight strollers, travel cribs and a ton of other things.
Something for Everybody
Part of the beauty of Babylist is how you can perfectly fine-tune your registry to meet your needs. Maybe this isn't your first rodeo, and instead of onesies what you really need is someone to walk your dog. Or maybe you'd rather have some help taking your toddler out for a few hours at a time, to get you through those first couple of leaky, messy, bone-tired weeks. With Babylist's Help and Favor Coupons, friends and family can sign up for specific tasks that don't cost a dime, and don't require any prompting on your part.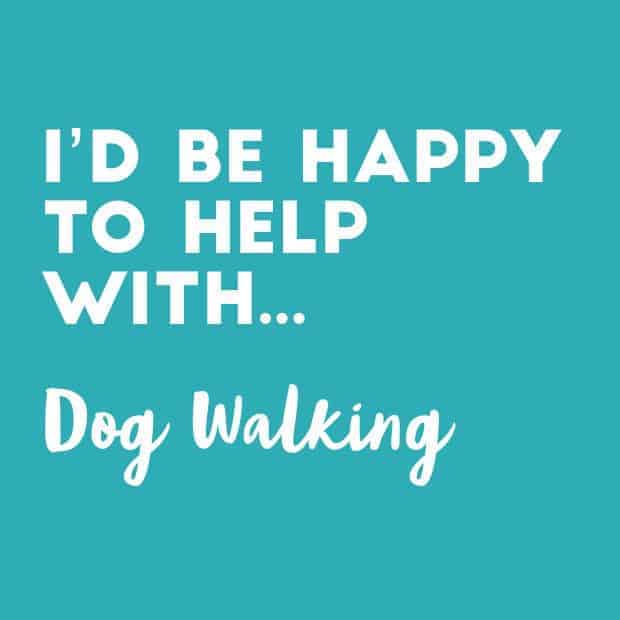 It's All in the Details
In addition to building your registry, you can add your family details, your shipping address and even add in your baby shower details! Then, once your registry is all set, just publish it to share with your friends and family so they can start shopping.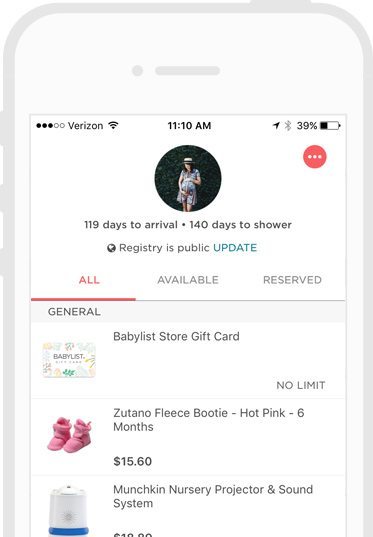 Some Other Notable Features:
Free shipping on items over $25 shipped by Babylist through their store (though this doesn't necessarily apply to items shipped from other retailers).
You can add your partner so they can participate in registry shenanigans.
You can make some items private. Maybe you don't want your work colleagues visualizing you using nipple butter and pads the size of a hoagie roll, but you don't care if your 13 female cousins know about it. This handy feature allows you to hide whatever you want from whomever you want.
Babylist offers a one-time 10% discount for the remaining items on a Babylist registry that can be used on the products sold in the Babylist store.
Plus, if you start your registry today you'll be eligible for a free Hello Baby Box of goodies for baby worth up to $190 while boxes last! You can see what's in this month's box here!
Get Started on Your Own Registry:
Signing up is easy and free, and playing around will open your eyes to just how accommodating this service is.

And for comparison's sake, here's a picture of David Beckham's bum. You're welcome.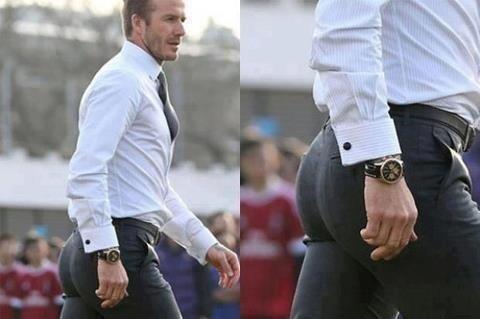 Related:What to Get When You're Expecting – New Baby Checklist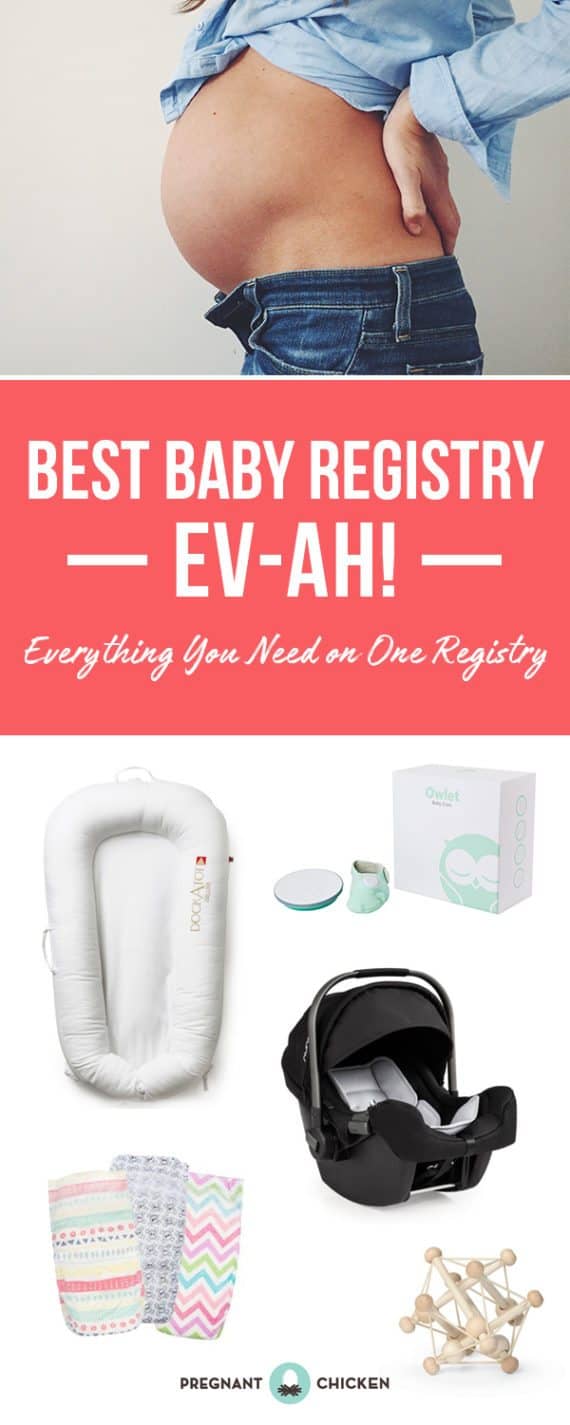 ---
Get posts & giveaway updates delivered right to your inbox
---
---