Not all bath toys are created equal when it comes to remaining mold-free and squeaky clean.

A study of flexible plastic bath toys found mold and bacteria flourishing after a couple of dunks in the tub. While this news isn't exactly shocking to anyone who's witnessed a bath time blowout, the study also noted that it wasn't just the moisture (or that adorable little baby bottom) causing the problem.
Researchers discovered that carbon leaching from flexible plastic provides an all-you-can-eat buffet for the trapped bacteria.
When coupled with moisture and warmth, the soft plastic of your rubber duck turns into the perfect environment for ample bacterial procreation.

Although this discovery is high on the ick factor, most people won't need to worry about the extra dose of biofilm joining their kiddo in the tub. That said, if you'd rather just avoid the whole moldy, biofilm orgy debacle, these are some great, washable options.
Best Mold-Free Bath Toys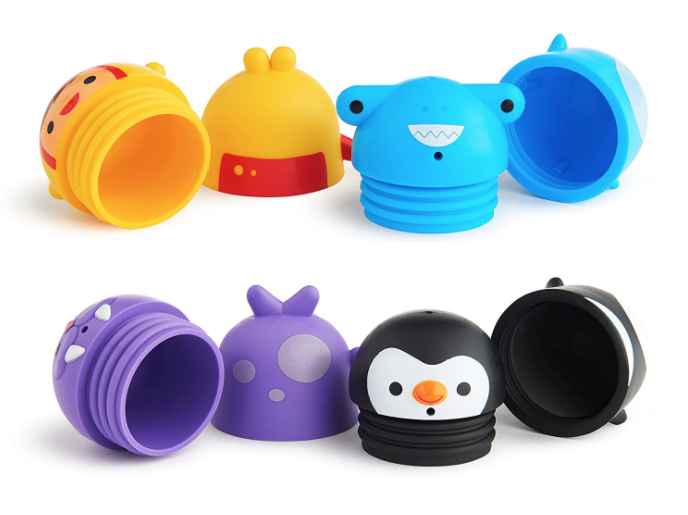 Clean Squeeze Bath Squirts
Each of these adorable squirt toys is made up of two parts that screw together. That way parents can easily clean out the inside so mold and mildew never get a chance to grow. Buy them on the Munchkin site or on Amazon.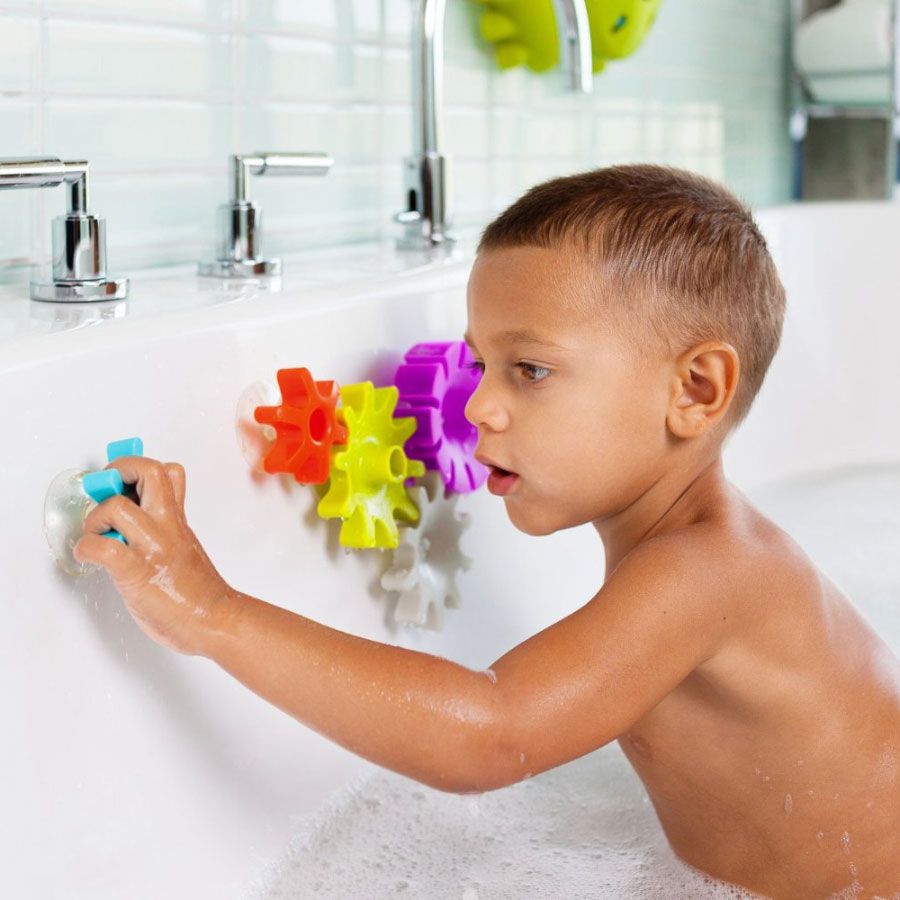 Boon  – Cogs Water Gear Bath Toy
Spin them, twist them, stick them and check off your STEM activity for the day. These fun gears keep little fingers and brains busy during the bath. Get them from Fat Brain Toys or off Amazon.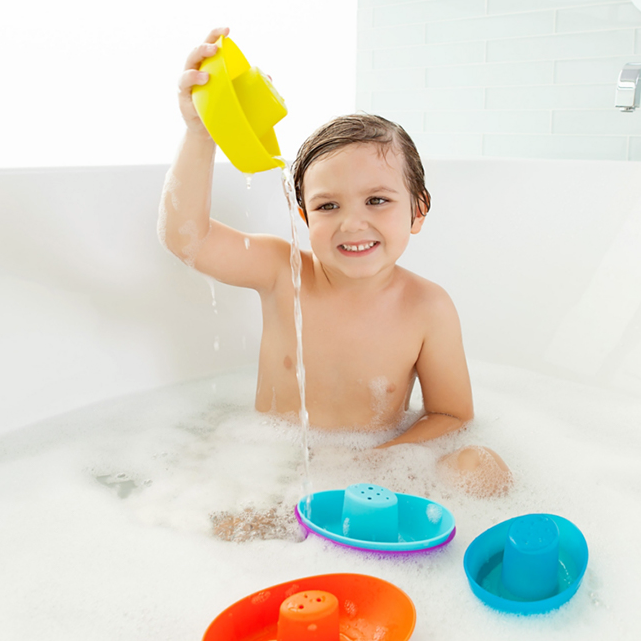 Boon Stacking Boats
Each boat is designed with wide decks for easy scooping, a tall smokestack with holes for sprinkling water like rain, a stunning color, and is sized just right for stacking them all from big to small. You can find them at Fat Brain Toys or on Amazon.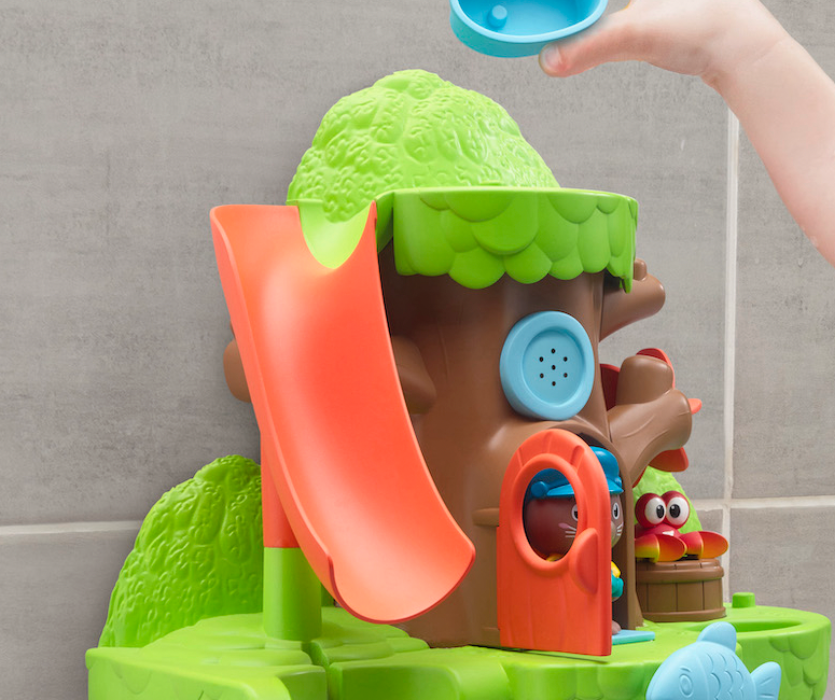 Timber Tots Bathtub Bay
With propellers, crabs, fish, and a slide, your wee one can have hours of bathtime fun, all with zero black slimy mold. All that's missing is a sea shanty, but that's where you come in. Find it on Fat Brain Toys or Amazon.
Indestructible Books
These books are made from a nontoxic, paperlike material that holds up to chewing, gumming, gnawing, grabbing, bending, and pulling. They can be cleaned in the dishwasher or washing machine and are 100% babyproof. The whole series is amazing. You can find them at Fat Brain Toys or on Amazon.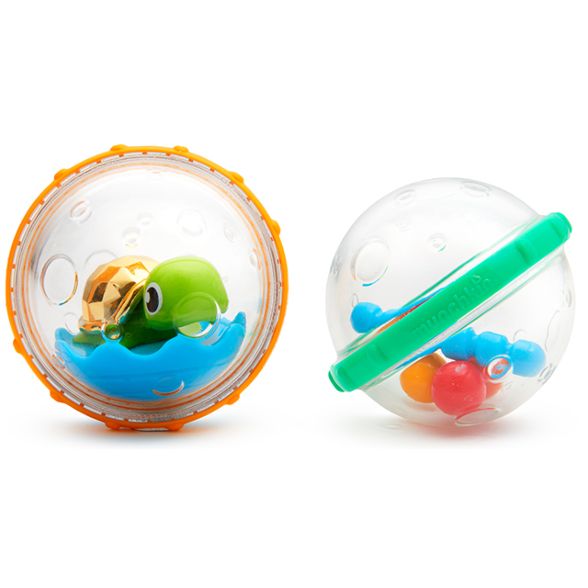 Munchkin Float and Play Bubbles
Each floating bubble has a unique center toy that rattles, bobbles, shines and spins. With these float and play bubbles, bath time fun is about to bubble up. You can find them at Fat Brain Toys, on the Munchkin site, or on Amazon.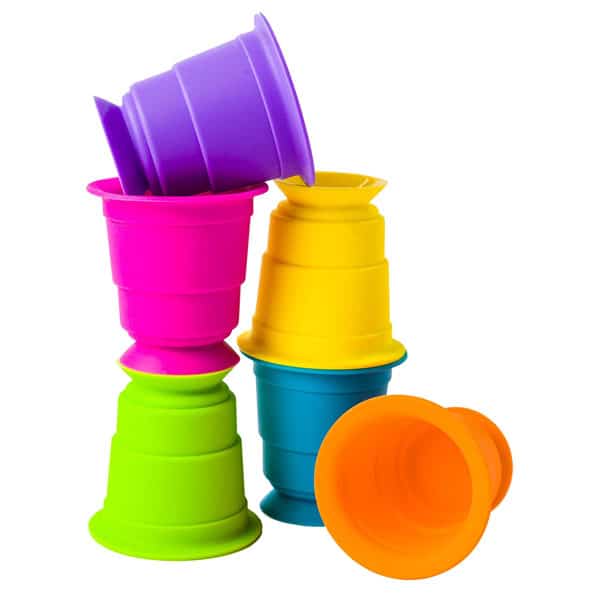 Fat Brain Toys Suction Kupz
Each of these six colorful, squishy cups features a suction cup on the bottom, a suctioning brim at the top, plus endless creative-play possibilities all around. You can find them on the Fat Brain site or on Amazon.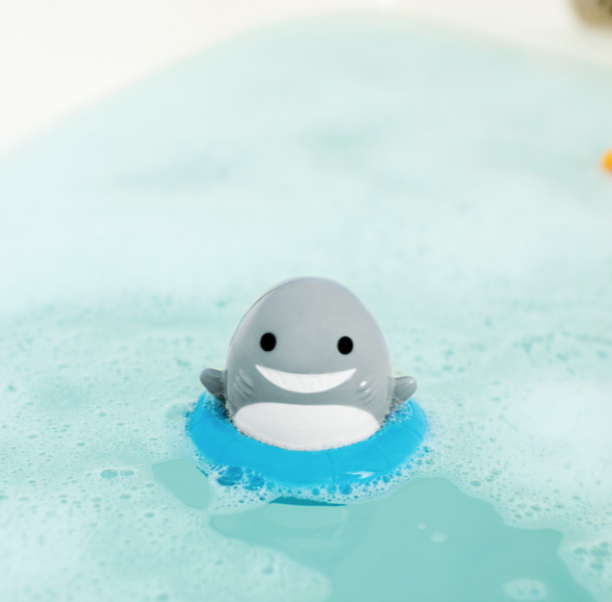 Munchkin Sea Spinner Wind-Up Shark Bath Toy
This adorable shark requires no batteries to move and spin its way through the tub. Kids can easily wind up the bottom fin to make it go and it's designed to be water-tight, so you don't have to worry about mold and mildew. You can find it on the Munchkin site.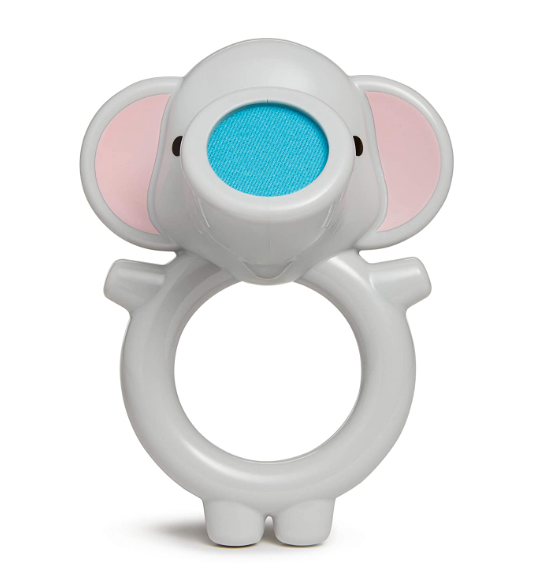 Munchkin Bubble Bestie Elephant Bubbler
This cool elephant lets you blow bubbles in the tub! Just wet the cloth, add soap or shampoo, then blow to create a fun bubble train. The elephant trunk is removable and super easy to clean and the one-way mouthpiece prevents accidental swallowing of bubbles or soap. You can find it on the Munchkin site and on Amazon.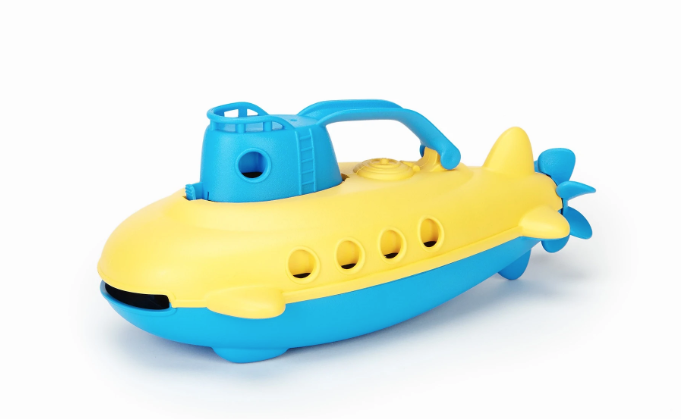 Green Toys Submarine
Grasp the little sub's handle for scoop and pour water for sensory fun. Watch it float, then spin its little propeller and submerge it to the tub-sea bottom. This toy is totally BPA, Phthalate, and PVC FREE. Plus, it's made of 100% recycled milk jugs, and eco-friendly fun. The whole Green Toys line is incredible. You can find it on Fat Brain Toys and Amazon.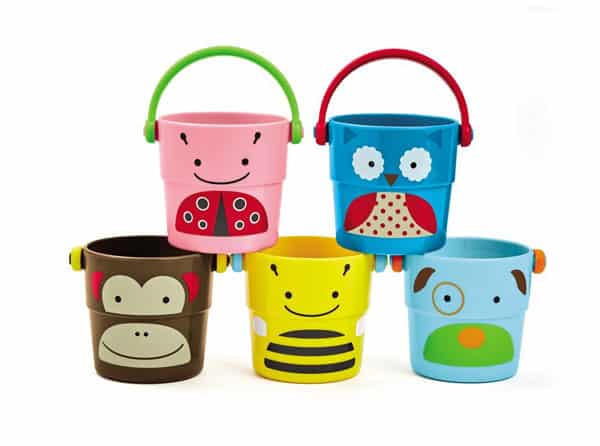 Skip Hop Zoo Stack and Pour Buckets
Kids can drain water in a variety of ways with three different sprinkle effects. When bathtime's done, just stack and store! You can find them on the Skip Hop site and on Amazon.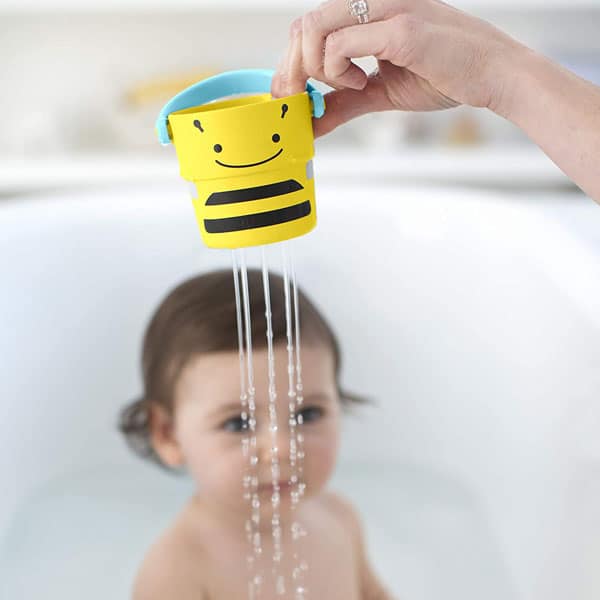 That Random Old Plastic Container From The Kitchen
Toys are all well and good but have you ever fished a ricotta cheese container out of the recycling bin? HOURS OF FUN, I tell ya.
Have you found great mold-free bath toys out there?
Have you come across any great bath toys that don't grow sea monkeys in the off hours? Let us know!

Our next reco: 100 Great Gift Ideas for Babies Under One
---
Get posts & giveaway updates delivered right to your inbox
---
---