There are a ton of incredible car seats out there on the market, so companies are constantly being pushed to find ways to stand out.
Britax is no different, and they've managed to combine a few key features to create a car seat that addresses a couple of common complaints.
Britax Marathon ClickTight review
In the Dual Comfort series, the Marathon ClickTight Convertible car seat makes a name for itself by combining safety with comfort and easy installation.
How the Britax Marathon ClickTight convertible stands out
With the ClickTight system, installation is a breeze. You use the belt, rather than the LATCH system, and the end result is solid – literally. You can't budge the thing once it's installed, which is pretty impressive. No wiggling, no kneeing, no yanking on tethers. You click the belt, secure the seat, and that's it. It's crazy easy, and results in zero cussing or sweating. For a demo of what the ClickTight system is, check out the guide here.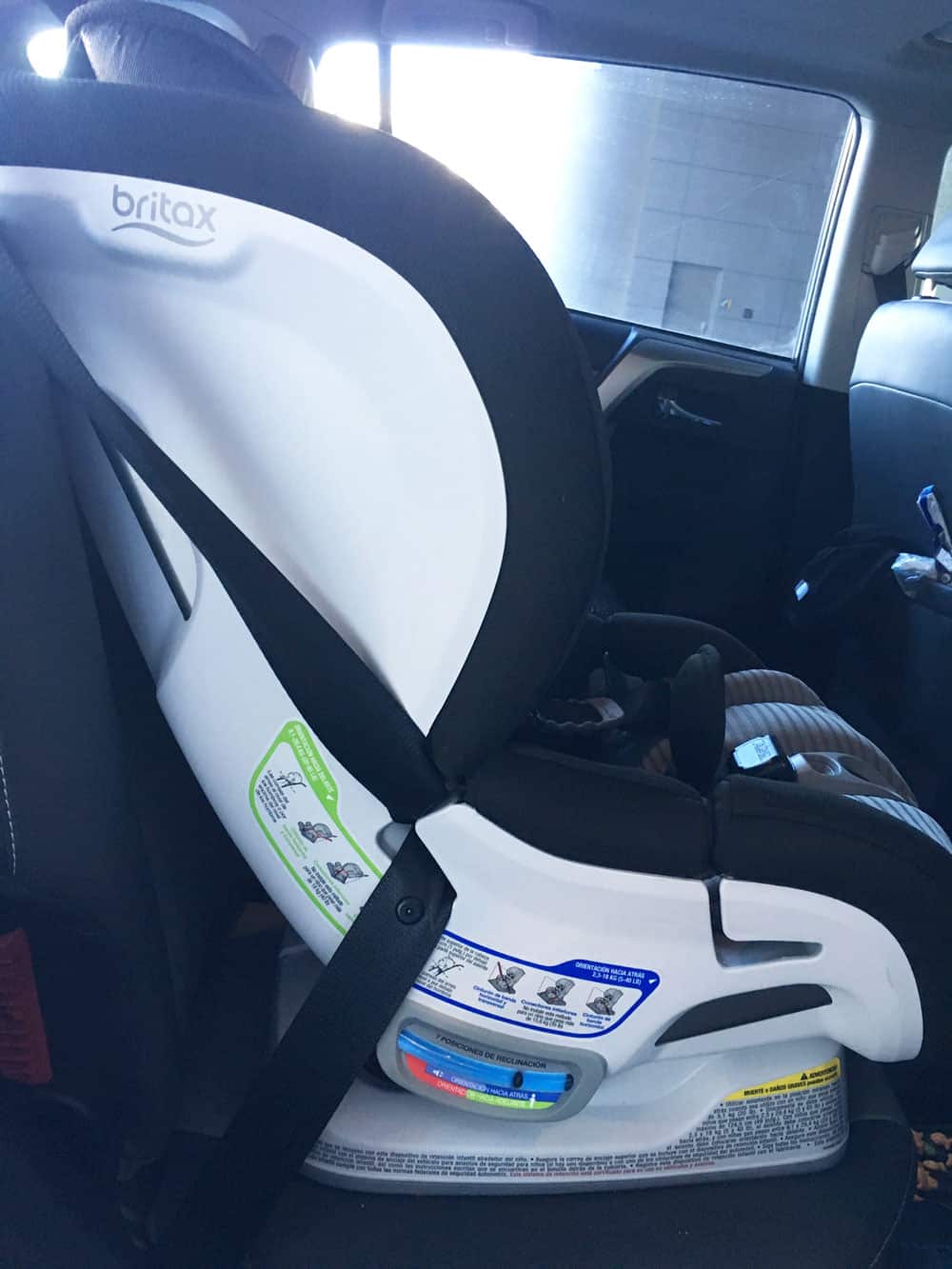 Speaking of sweating, their Dual Comfort approach keeps kids comfortable
Ya see what I did there? The truth is kids get sweaty in car seats. Something about all of that screaming and writhing around while they express their displeasure at going on a Target run. Little punks.
Britax has thought this through and developed the Dual Comfort system, which is essentially a way of regulating body temperature. Seats in this collection are constructed with fabric that wicks moisture away, next to fabric that promotes airflow. This is a pretty clever way to combat car seat sweatiness and is available in seats for each stage, from the infant seat all the way up to booster seats.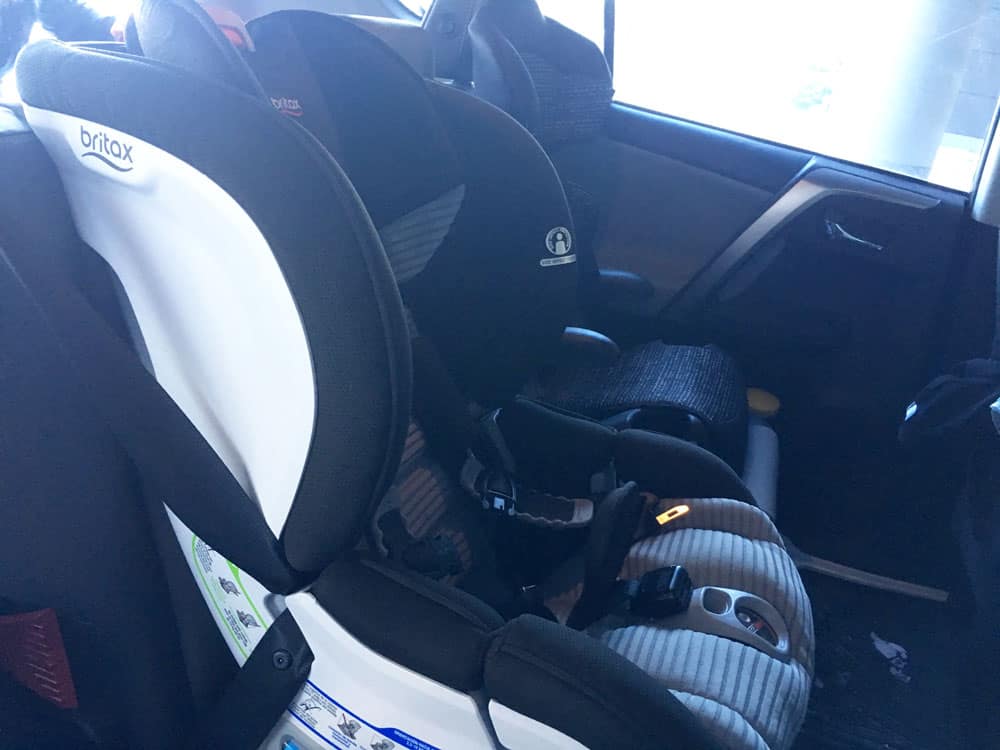 Okay, easy to install and comfortable, what's the catch?
Of course, there's always another side of the coin, right? Although with this one, there are no giant red flags. It takes a minute to get used to the new way of installing it, especially if you're used to using the latch, but once you get the hang of it, it's great. Price is also obviously something to consider, but it's within the realm of other mid to upper tier car seats.
Summary for the Britax Marathon ClickTight
Overall, I found the ClickTight installation method super impressive, and the fabric very clever. Do you have a seat from the Dual Comfort collection? I'd love to hear if it helps, especially in warmer climates where you'd benefit from it longer than up here in the Pac Northwest.
You can find out more on the Britax website. Let us know what you think of this Britax Marathon ClickTight review in the comments!
You may also like: Finding the Best Infant Car Seat
---
Get posts & giveaway updates delivered right to your inbox
---
---