This post was created in partnership with LectroFan and contains affiliate links.
Ah, nothing like getting the baby down for an afternoon nap, only to have some dink ring the doorbell.

So when the folks that make the LectroFan (those really good sound machines) asked if there was a way for us to work together, I thought, "hmmmm, sound machines. Babies sleeping well. I know! "Do not disturb printables!"

I designed three ever-so-tasteful signs – no reason to use Comic Sans when you're telling people to bugger off – then asked you guys for some ideas. You never fail to impress. Here's what you came up with.
Free Do-Not-Disturb Baby Door Hangers: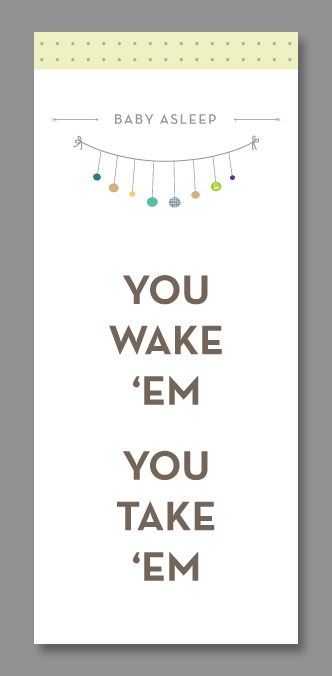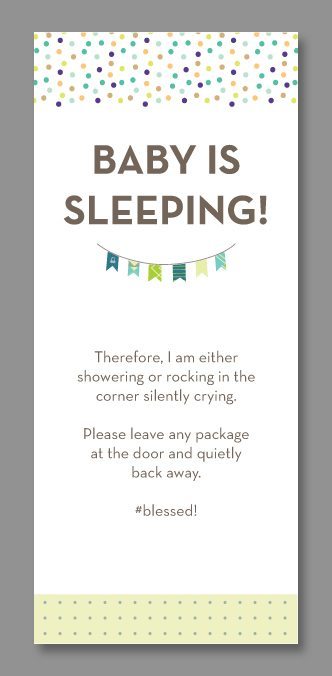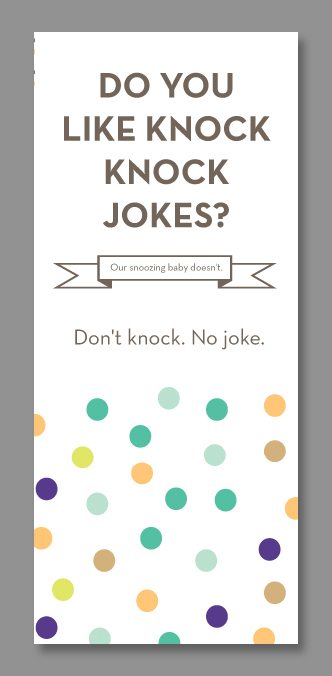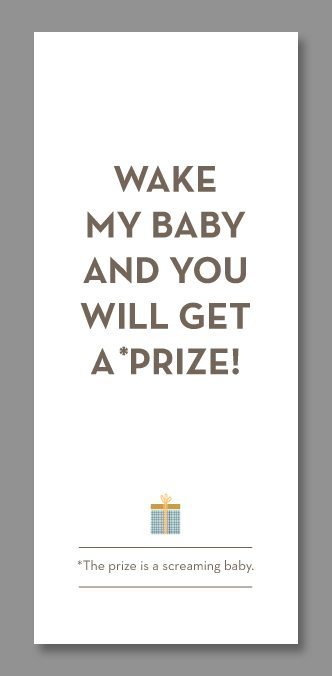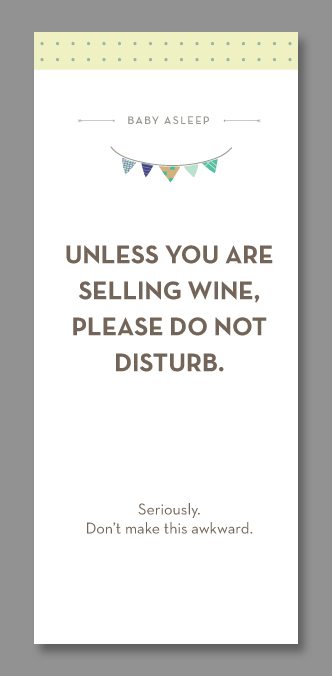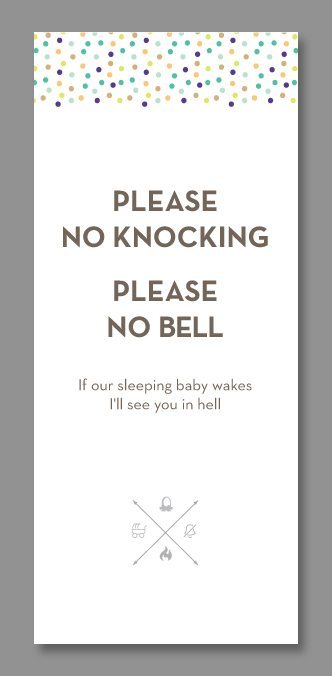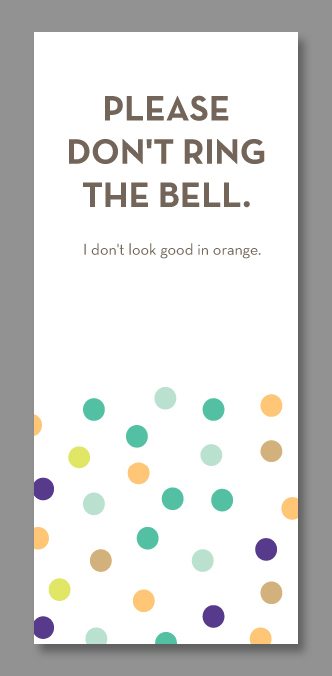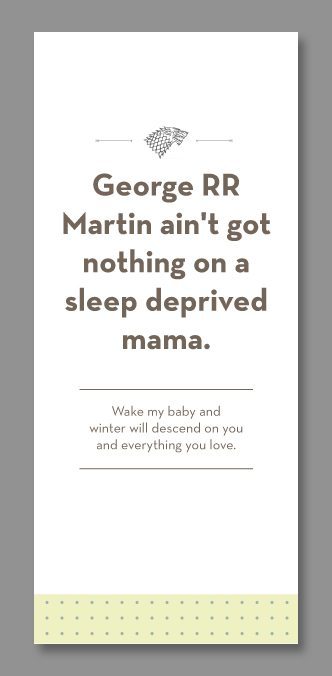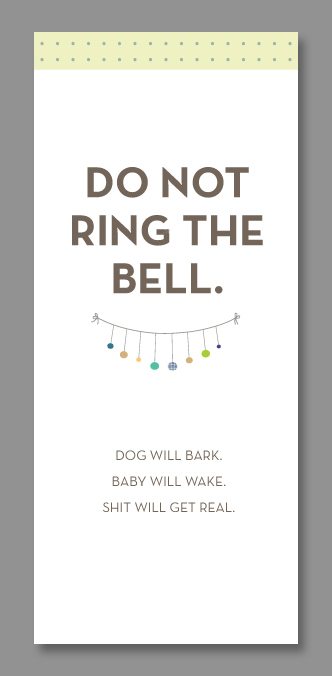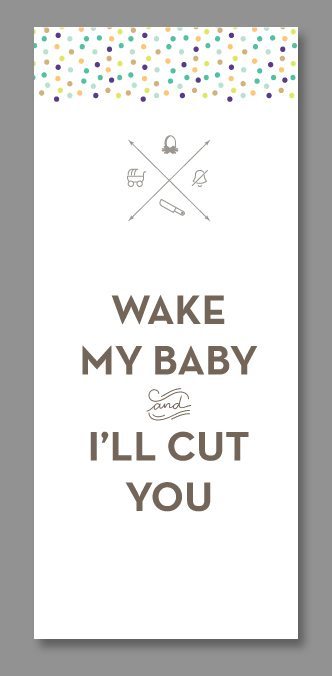 Instructions and Free downloads: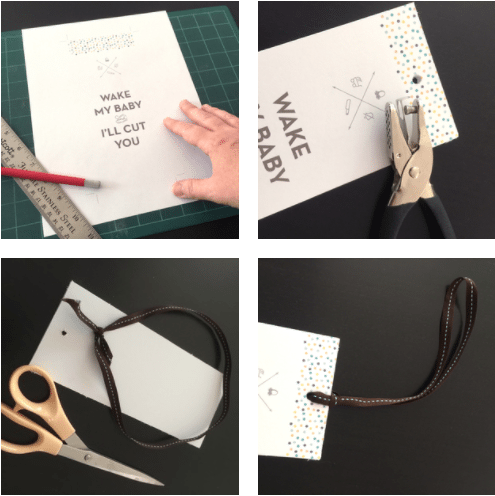 Let me know if you think of any other ones and I'll try to add them! And a big time shout out to LectroFan for working with us on this – I have one of their sound machines in my son's room and he sleeps like a bag of hammers when I put it on.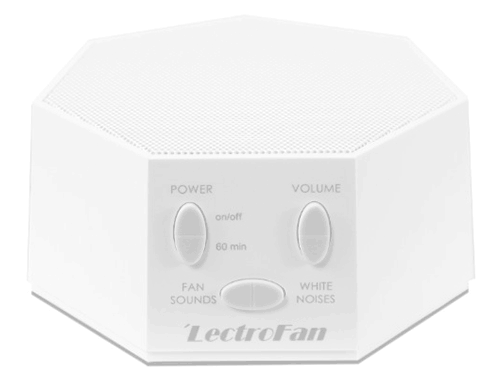 Babies have what are called "sleep arousals", usually about every 20-45 minutes. Ever wonder why your baby only naps for 20 minutes at a time? Well, it's because when they reach sleep arousal around the 20-minute mark and are unable to fall back into deeper sleep. Nap time is over. White noise helps lengthen the time between sleep arousals, providing more peaceful naps for both of you. It also helps to block out the noise of life (other siblings, TVs, vacuum cleaners, the neighbors blaring "Never Gonna Give You Up", etc.) that can interfere with naps and night sleep.

The award-winning LectroFan is pure white noise and fan sound generator that features 10 digitized, non­looping pure white noise and 10 fan sounds. Select the volume that works for you, from very loud to a soft sound.

You can find them at many retailers, including Amazon, Target and Walmart.

Related: Newborn Sleep: Start With This One Goal
---
Get posts & giveaway updates delivered right to your inbox
---
---