Formula feeding may feel complicated and a little overwhelming with all the gear available, so I asked readers what their favorite gear, tips and tricks were and the suggestions were amazing!
Formula Feeding Gear and Guidelines
There is a ton of great gear out there for formula feeding. Some of it is a 'must have' but most of it is a 'nice to have'. I'm going to start with the essentials and then slowly move to the stuff that may make life a little smoother when you're in the trenches.
Bottles:
Instead of loading up on a billion of the same bottles, get a few types and brands to see what you and your baby prefer. Some of the more popular recommendations were:
Dr. Brown's
Avent
Tommee Tippee
Comotomo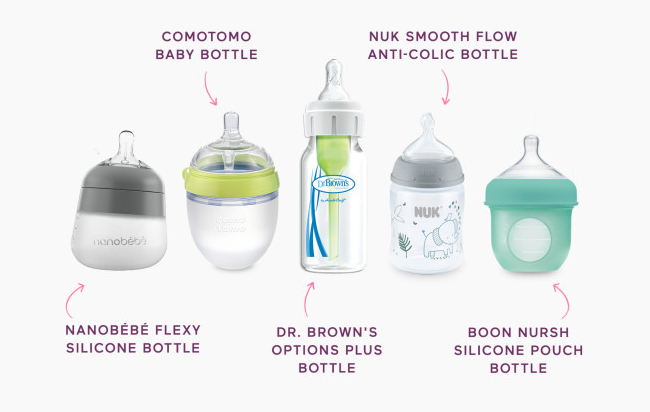 Babylist has a brilliant Bottle Box that has many of the top bottle brands so you can figure out which one your baby prefers before buying a billion bottles.

You can choose from plastic (inexpensive, easy), glass (more expensive, breakable, not plastic, last a long time), silicone (more expensive, not plastic, non-breakable), and stainless steel (more expensive, not plastic, non-breakable).

Poke around to decide what your personal preference is but, personally, I don't think there's a wrong choice and you should just pick what works for your family.

Start with the smallest size – usually 4oz – then buy the bigger sizes when tummies get bigger and you know what the favorite is.
Here's an idea of how much they will be eating: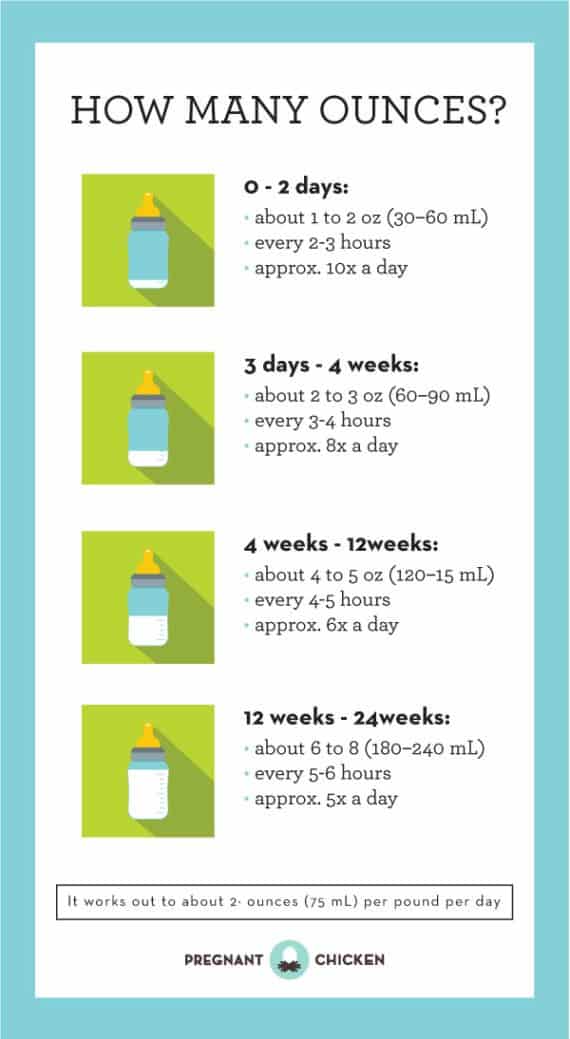 Nipples:
Baby bottles are fairly standardized now so the other thing you may want to experiment with is nipples. Nipples come in different sizes and speeds but newborns typically start with the slowest speed – stage 1.

Nipples are typically made out of either silicone (firmer, last longer) or latex (softer, some babies are allergic to them) and come in three different shapes dome (most common), flat (mimics the shape and feel of a real nipple so a good choice if you're going to go back and forth with breastfeeding), flat on one side (these are usually brought in if there are positioning concerns or the other shapes aren't cutting it.)

Formula:
The FDA has very strict guidelines around formula so nutritional requirements are going to be met no matter what brand you buy. Cow's milk based formula is what most people start with; however, some babies need to move to (or start with) other types to accommodate unique digestive and allergy needs. This includes hydrolyzed Formulas, Soy Formulas, lactose-free formulas, and European Style formulas.

You want to talk with your doctor about what is best for your kiddo. Also, don't try to make this stuff at home. Formula ratios and components are not something you can whip up in your kitchen, so don't tinker with that.
Formula generally comes in three different varieties:
powder (lightweight, inexpensive, more prep time)
liquid concentrate (just add water, a little more expensive),
Ready-to-Use (most expensive, convenient, great to use if you're not sure if you'll have access to safe water.)
Note: For babies under 2-months old, it is recommended that you use either Ready-to-Use formula or mix powdered formula with water that is no cooler than 70ºC. These little weebles have a very dicey immune system so bacteria has to stay top of mind.
Here are the WHO's guidelines for Safe preparation, storage and handling of powdered infant formula. Every formula will have preparation instructions but it's still good to know the basics.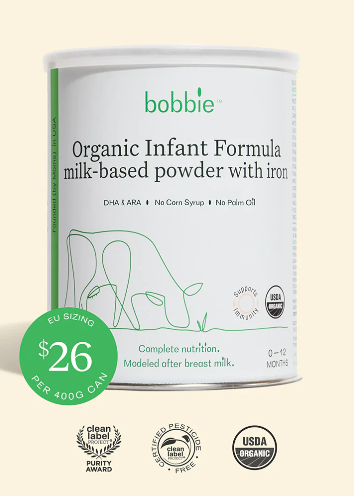 Bobbie Infant Formula Review
READ MORE HERE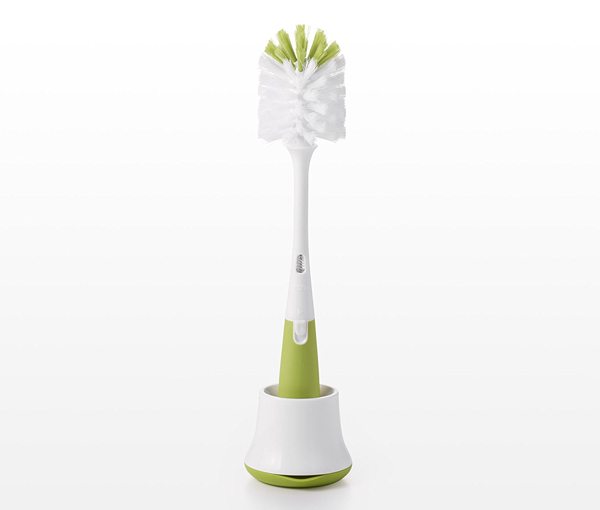 Bottle Brush:
This will get into all the nooks and crannies if you're hand washing bottles. The most popular suggestion was the OXO Tot Bottle Brush.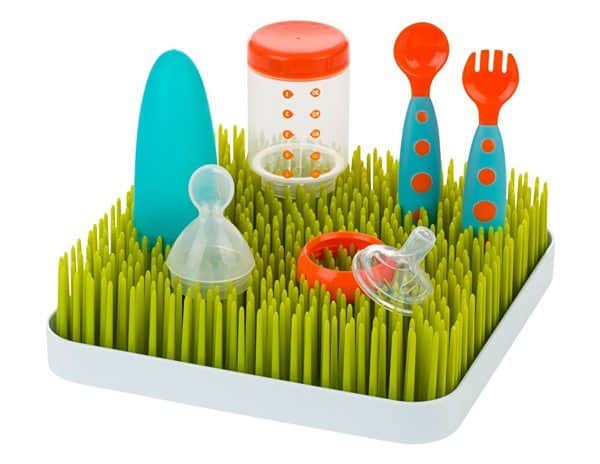 Drying Rack:
These suckers are great for making sure all the bits and bobs are getting good air circulation. Almost everyone I spoke to suggested the Boon Grass. It looks really cool and works like a charm.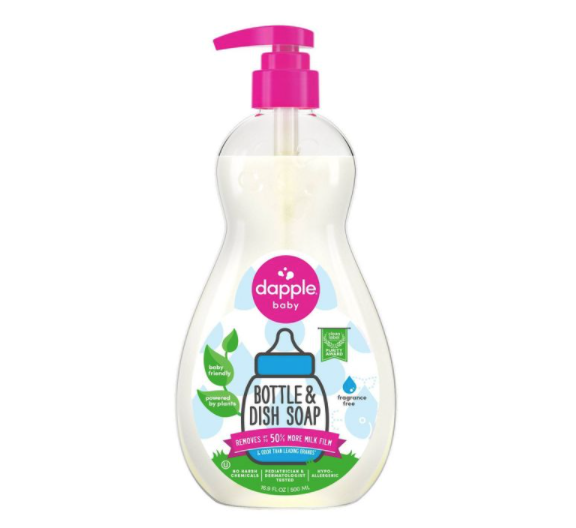 Dish Soap:
You can use any regular dish soap on bottles – hot, soapy water is what is key – but I did want to mention Dapple's because it's free from phthalates, parabens, SLS, SLES, dyes and preservatives. They also make dishwasher pacs.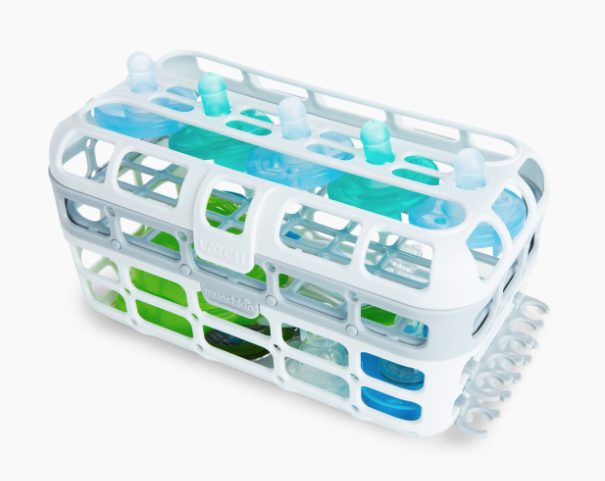 Dishwasher Basket:
If you have a dishwasher, these baskets are awesome for keeping all the small stuff in one spot. The Munchkin High Capacity Dishwasher Basket got high praise from readers.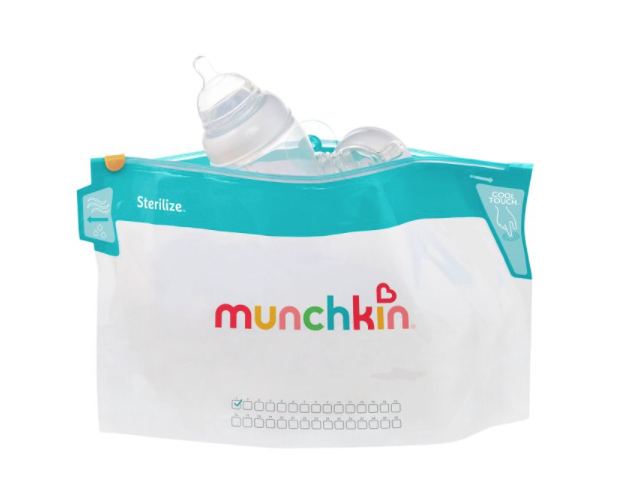 Sterilizing Bags:
I didn't know microwave sterilizing bags even existed until a bunch of brilliant readers suggested them. You can use each bag up to 30 times to disinfect bottles, nipples, etc. I found these ones at Target.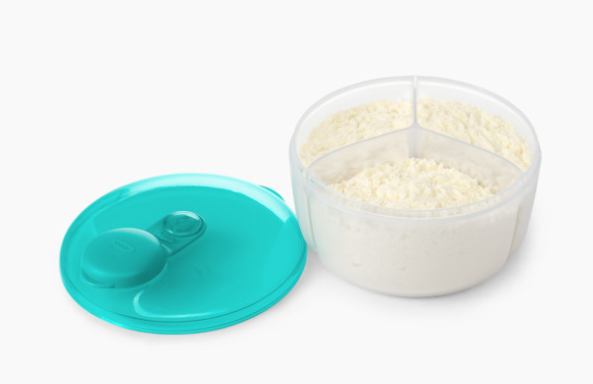 Formula Dispenser:
These hold single servings of formula and are handy on the road. There are lots of them out there, but this one from OXO seemed to be the favorite.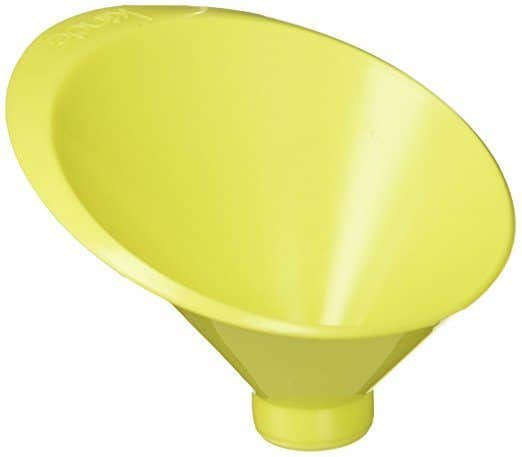 Funnel:
It's a small thing but makes a big difference when you're pouring formula into a bottle. A reader, Jean, says, "Helpful for putting formula into small bottle openings like Dr. Browns." about this funnel from Kiinde.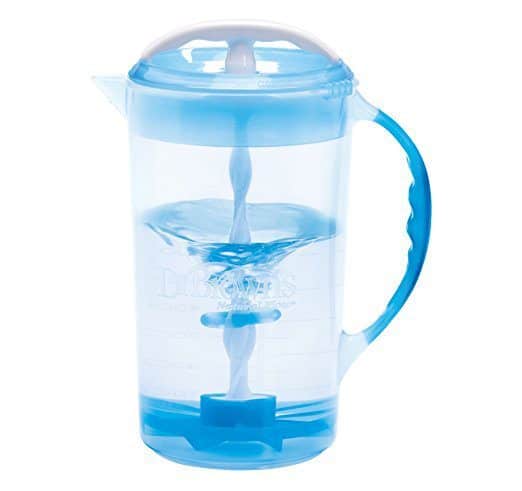 Formula Mixer:
This Dr. Brown's formula pitcher was suggested A LOT. It can prepare up to four bottles and mixes up the formula with no clumps or air.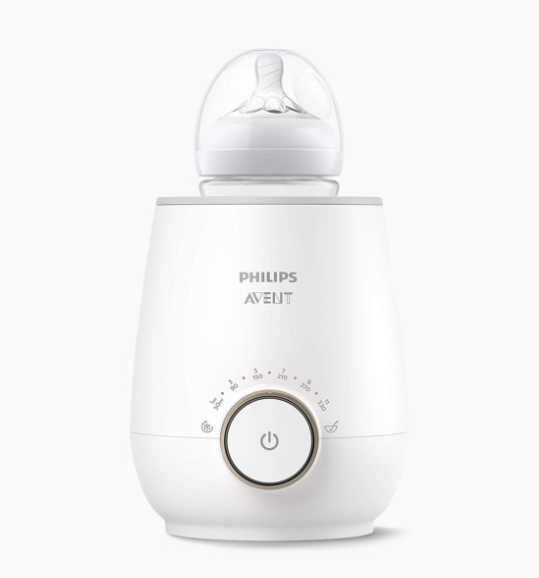 Bottle Warmer:
You certainly don't have to have a bottle warmer but it was mentioned enough by readers that I want to get it on your radar. These are handing for quickly and evenly warming up milk – especially the refrigerated bottles. The Avent Fast Baby Bottle Warmer was a favorite.
Note: It is recommended that you do not heat bottles in the microwave. Even with shaking, you can end up with hot spots in the formula that can burn a baby's mouth.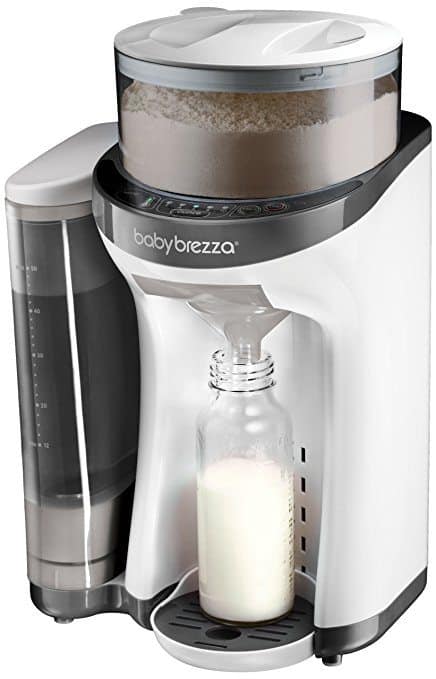 Formula Maker:
Nope, you don't need this. However, being able to press a button at 3 am and have a perfectly mixed, prepared and warmed bottle is damn nice. The Baby Brezza Formula Pro came up again and again as a lifesaver for tired parents and I can totally appreciate how a Keurig for baby formula is helpful.

I didn't include burp cloths, bibs, etc. because I wanted to stay specific to the gear you need for formula feeding, and I figure you'll need that stuff no matter how you feed that kid – they all burp and spit up no matter what you put in them.

As with all baby products, you're going to get many opinions on what works well and what doesn't but don't let it scare you. Just tinker around and don't stock up on too much of one thing until you and your baby decide what's working.
Is there formula feeding gear that you can't live without?
Let me know in the comments below!

Related: Bobbie Infant Formula: What's the Big Deal About It? (plus, discount code)
---
Get posts & giveaway updates delivered right to your inbox
---
---