The gb Pockit is the most compact stroller in the world which makes it super handy for travel when you're juggling a ton of stuff, but is it worth the $250 price tag?
If you don't want to watch the video, here is my cheat sheet:
Things I loved:
Folds down to the size of a handbag – it easily fits under an airplane seat
It weighs 9.5lbs (most uber-light strollers weigh about 12 or 13 so that's nutty.)
It is super easy and fast to fold once you get the hang of it
Two ways to fold: everyday and ultracompact
Self-stands when folded
Locking swivel front wheels
One-touch rear brake
Can be used from six months to 55 lbs (that's about your average 5 year-old) so it's really sturdy.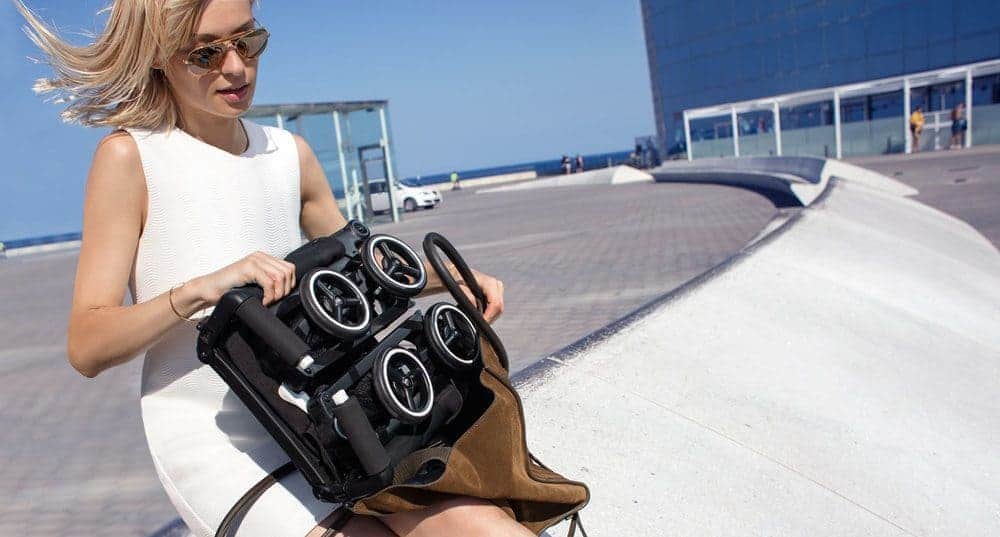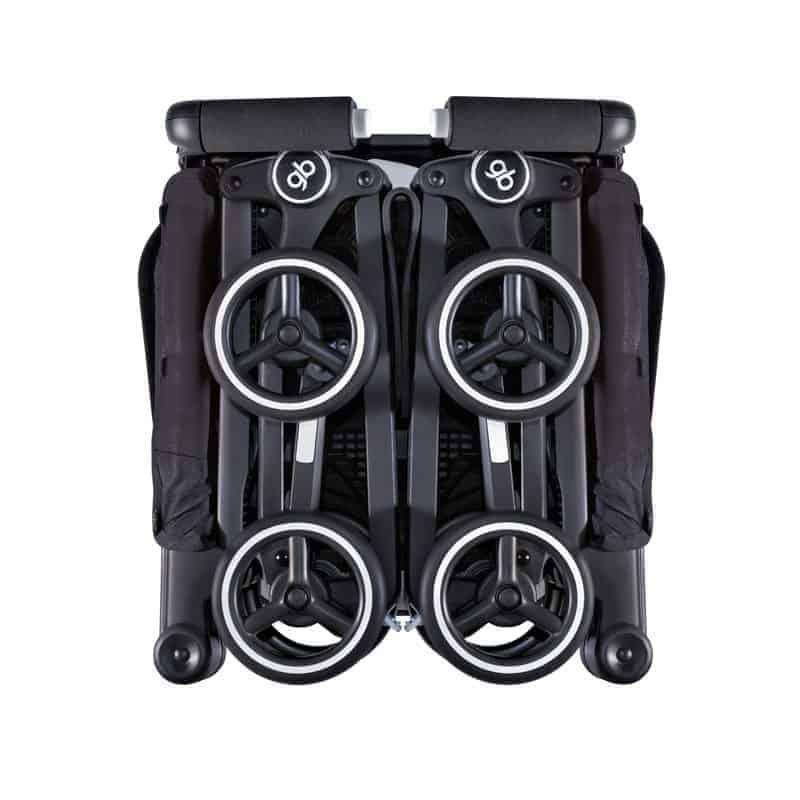 Things to consider about the Pockit:
It's not exactly a novelty purchase
The sunshade is pretty non-existent (they take up a ton of space) but considering that you're probably in airports or in transit it may be a non-issue
The storage could maybe hold a diaper clutch and a bottle or two but not much else.
It doesn't recline so don't buy this if count on stroller naps
It's not for infants (no recline) so my suggestion would be a carrier that you can toss in your bag or a reclining stroller that you leave at the gate the pick-up after you get off the plane.
If you want to compare it to others:
Quinny Yezz: Better canopy and has the single handlebar for one-handed push, but is a little heavier (12lbs) and a larger fold. Better canopy and has the single handle bar for one-handed push, but is a little heavier (12lbs) and a larger fold.
UPPAbaby G-lite: More storage, better canopy and about $70 cheaper, but weighs more (10.7lbs) and has the typical umbrella fold.
UPPAbaby G-luxe: Reclining seat, way better canopy and storage, but twice the weight. I would go this route if you're going to use your stroller at the destination part more than the travel part.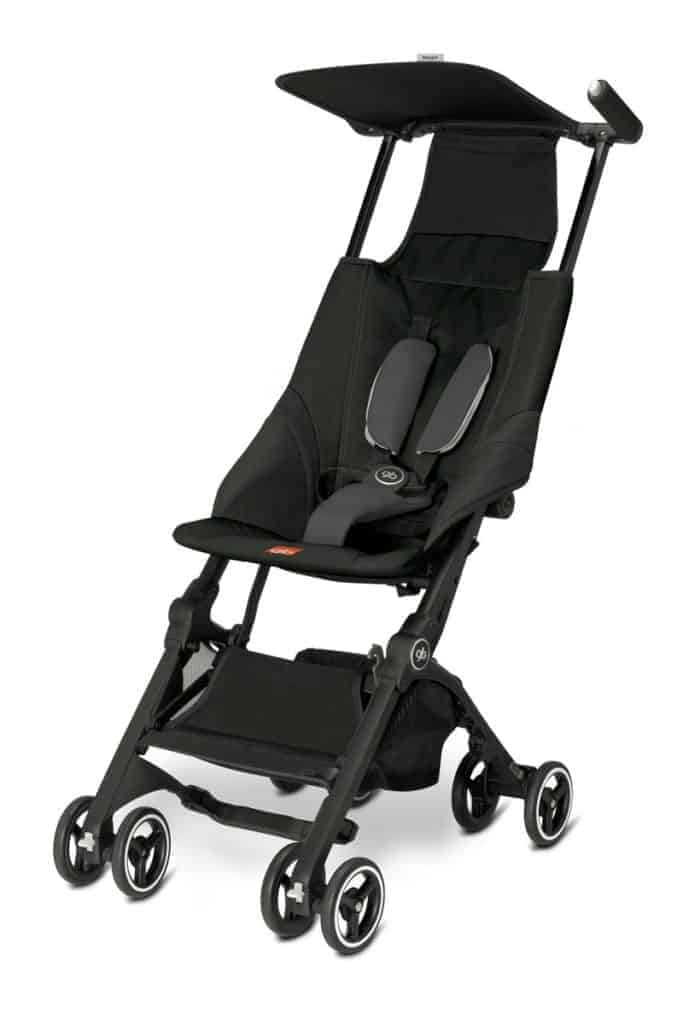 In conclusion
I think this is more than a novelty and is a great stroller. It isn't cheap but, like graphite golf clubs, you are paying for the lightness – it's expensive to make light, durable stuff. If you travel a lot or have a commute where your child would be in and out of the stroller a lot and space is at a premium, then this is a great fit.
Where can you find it?
Here are some of the places I found that have it if you want to score this sweet ride:
---
Get posts & giveaway updates delivered right to your inbox
---
---