It's review time again!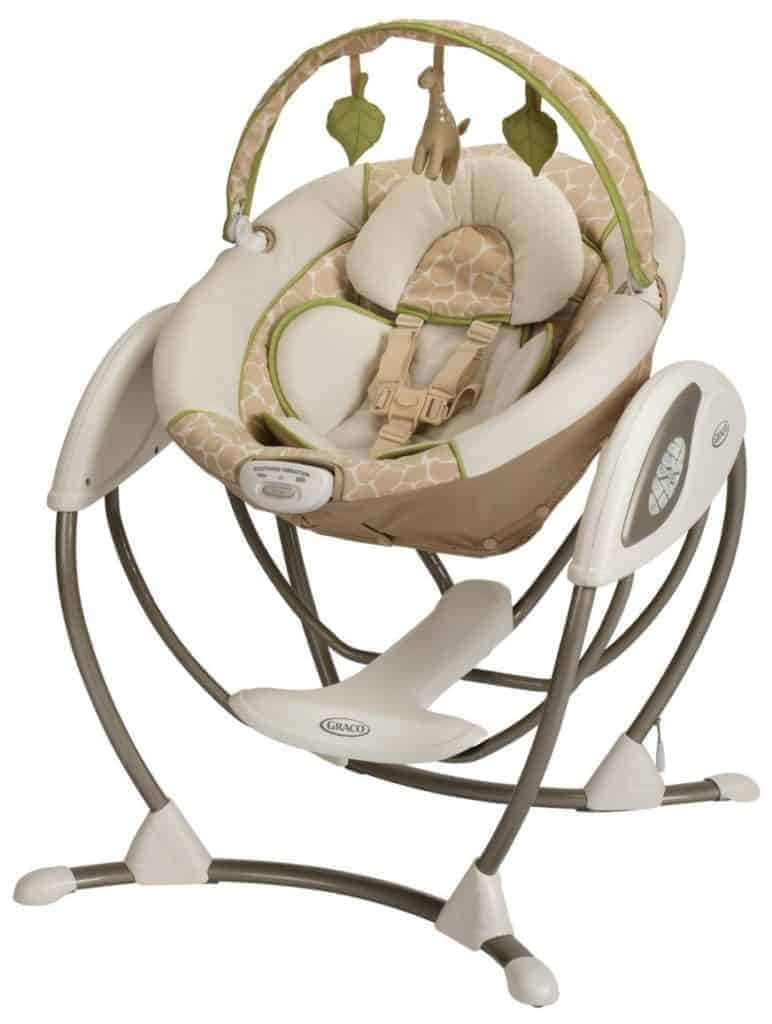 All I can say is that gear has come a long way – even in the short time since I had an infant.
This sucker is quiet, comfy and gives your battery consumption a break.
Have a look at my super slick video to see more.
By the way, I was so busy picking Lego up off the floor that I failed to notice that my outfit made me look about 20lbs heavier than I am (I also should have taken my scarf off and put on some shoes). No matter!!! I am all about the cutting edge info and I promise to wear something more flattering next time.
If you don't want to watch the video, here is my cheat sheet:
THINGS I LOVED:
The whole thing plugs in so you save on batteries
It's super quiet and has a nice, smooth motion
It reclines and sits up for a happy kiddo
It's gender neutral so plenty of kids can use it
It's fairly compact so it doesn't look like NASA is in your living room
Your baby is off the floor and closer to seat height
THINGS TO CONSIDER:
It's a bit of a bugger to put it together because the instructions are lame (but you only have to do it once)
I didn't find the music any screaming hell, but I didn't find I used the music on gear much anyway
The vibrating feature requires batteries and is a little tricky to get at
---
Get posts & giveaway updates delivered right to your inbox
---
---