If you're pregnant in Canada, you might be lamenting our lack of Target as you shop for maternity and nursing duds. The good news is, there are plenty of amazing places for Canadians to score maternity clothes that'll get you through every stage of your journey, from the first days of pregnancy right through to postpartum.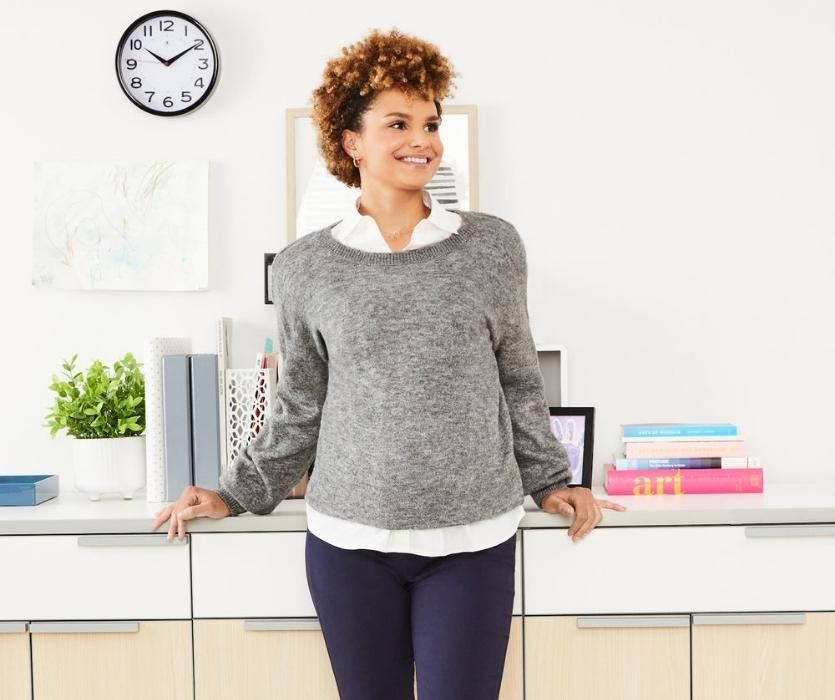 Best place to stock up on maternity work clothes:
The work never stops - even when you're busy growing a human. Luckily, Motherhood Maternity has lots of great picks for work including blouses, dress pants, blazers and more in regular and plus sizes. Check out their Preggie Perks program for exclusive deals and free stuff! Take a peek at their selection here.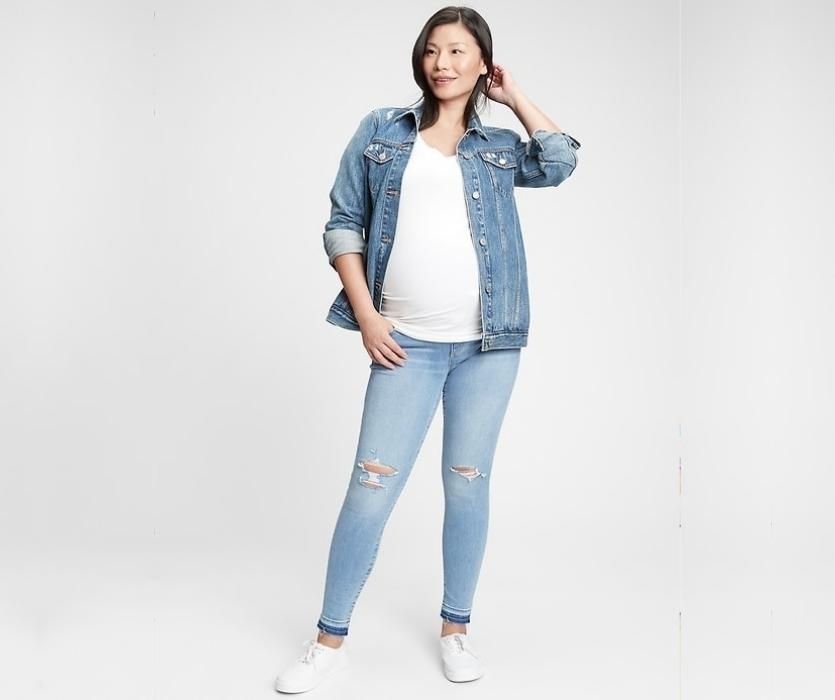 Best place to find great everyday wear:
Whether you're planning to spend your entire pregnancy in sweats or want to dress up a bit once in a while, Gap checks all the boxes for comfort and style. It's no surprise that Gap is the place to go for all your denim needs, but they've got you covered for t-shirts, hoodies, sweaters, maternity dresses and jean jackets, too. Start making your picks here.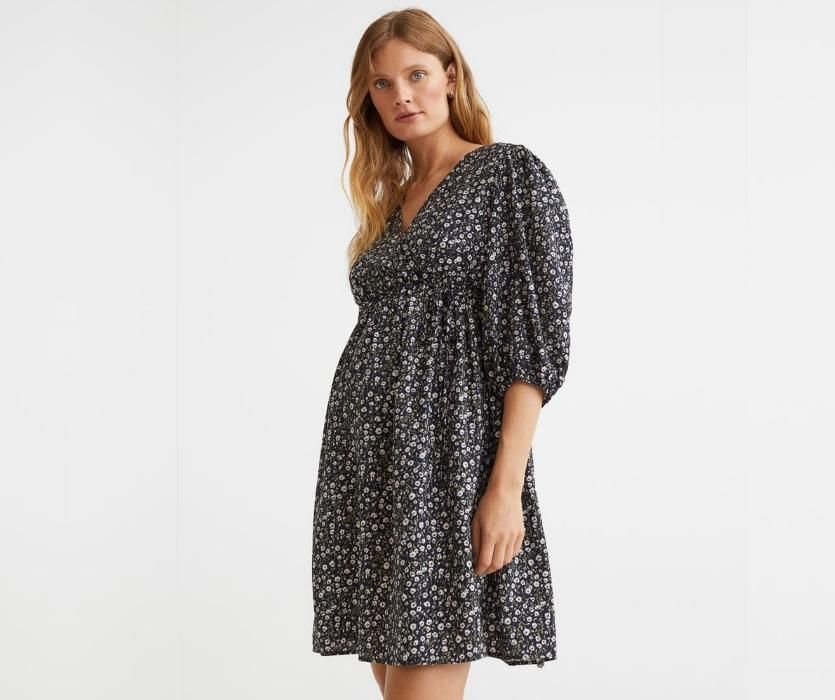 Best place for on trend maternity clothes:
Your baby can tell all their friends at daycare that they were cool before they were even born thanks to the super stylish maternity picks from H&M. Their huge selection of on-trend tops, bottoms, dresses, pajamas, bras and more will be instant faves that'll take you from maternity to postpartum and beyond. Seriously - this maternity wardrobe is one you'll wanna wear even after your babe has arrived. Check out the goods here.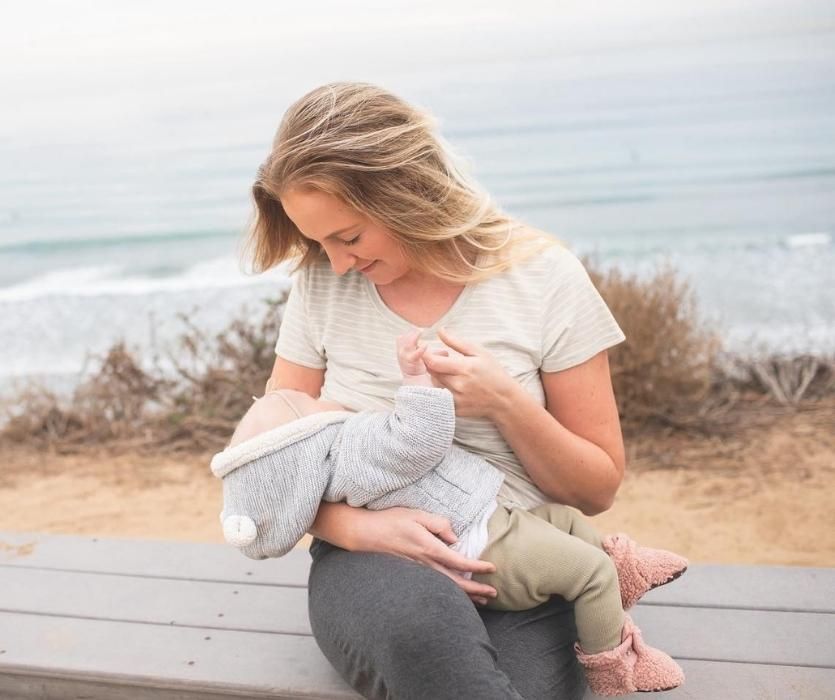 Best place for clothing to wear while breastfeeding:
Shopping for maternity wear also includes the fourth trimester - the one where your baby has finally made their appearance on the other side of your belly. Finding clothing and underwear that make breastfeeding comfortable and easy is a game changer, and Yo Mama Maternity has an entire section of their online store dedicated to nursing friendly bras, dresses, tanks, tops, knits and pajamas. Get browsing here.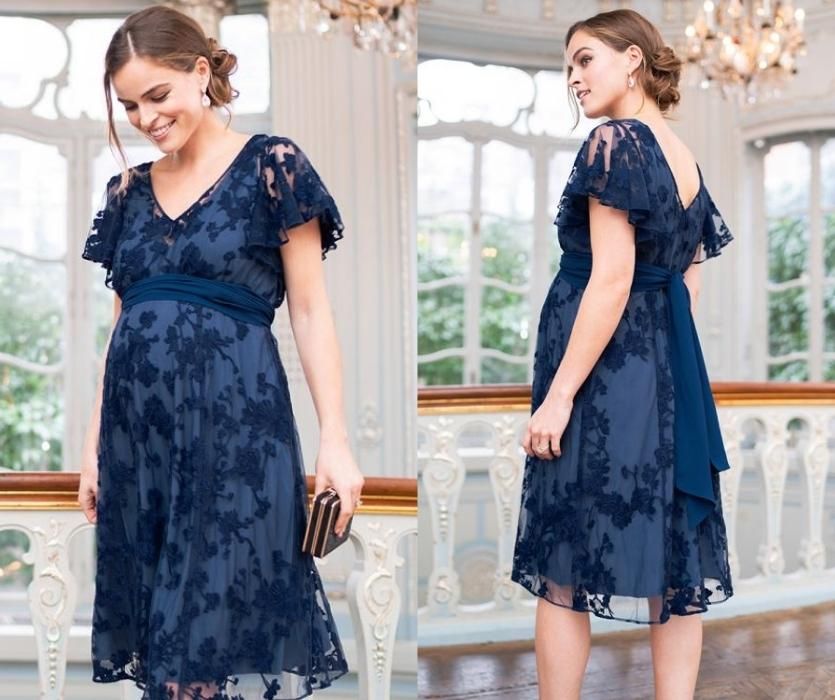 Best place to shop outfits by occasion:
Seraphine is a goldmine for just about any maternity gear you can imagine, and they make browsing their online store easy with their "Shop By Occasion" section. Finding the perfect outfit for work, weddings, baby showers, holidays and even babymoons is a breeze - the hardest part will be narrowing down your favorite picks. View their collection here.
Best place for trendy but affordable picks:
If you're looking to bulk up your maternity wardrobe without breaking the bank, Old Navy is a great place to look. Not only are their everyday prices pretty affordable, but they also have frequent sales - especially online. If you have no idea where to get started building your pregnancy wardrobe, their Maternity Starter Kit section is a great jumping off point. Check out their full maternity selection here.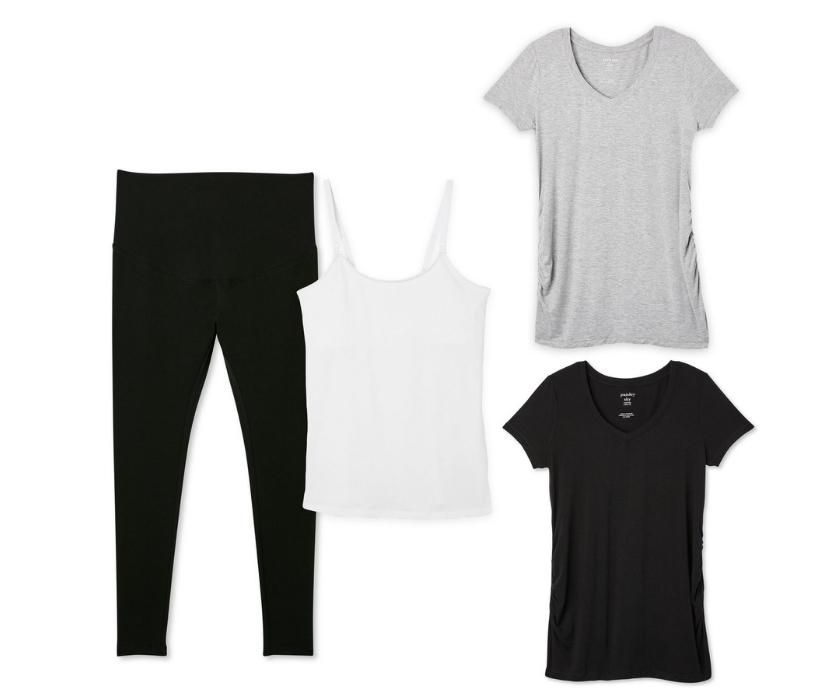 Best place for well-priced basics:
Where else can you stock up on groceries, self-care gear and maternity wear, all at the same time? Walmart is your best friend when it comes to finding well-priced pregnancy staples like tops, bottoms, dresses, belly bands, swimwear, loungewear and activewear. Shopping online also allows you to filter your search by trimester, brand, or clothing category. Find your new faves here.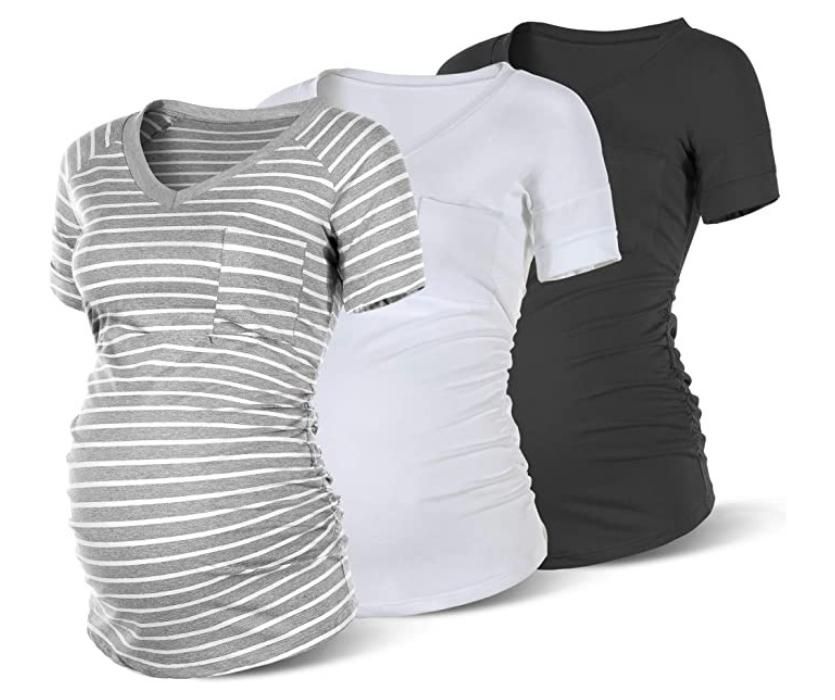 Best place to purchase maternity clothes online:
Fast, affordable (or free) shipping, easy returns and a good selection are some of the most important factors when it comes to shopping online, and Amazon nails them all. Over 100,000 maternity picks will give you the perfect excuse not to leave the couch for a while (gotta find the perfect fit, right?) View their huge selection here.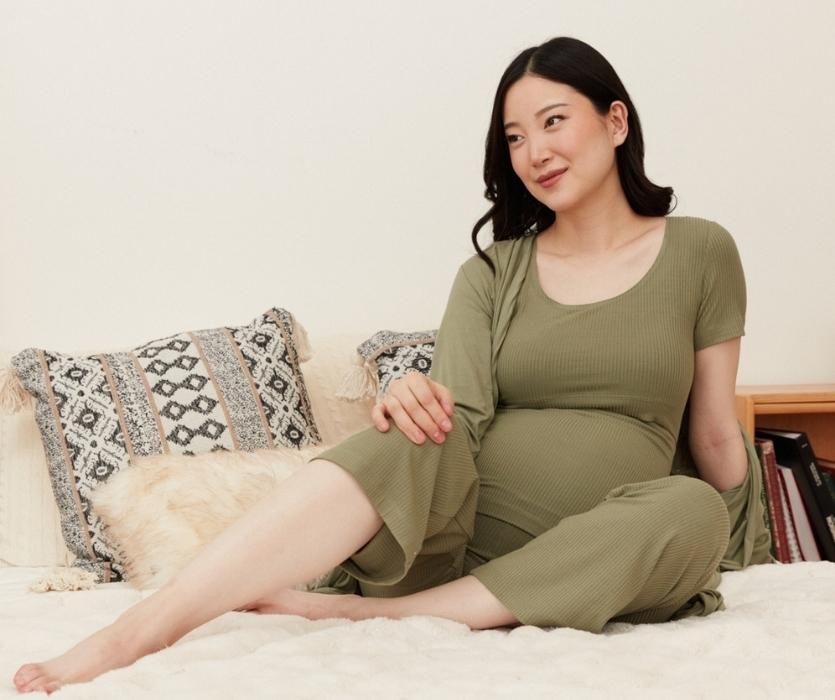 Best place to shop Canadian:
If you're in the Toronto area, Carry Maternity is a must-stop shop for maternity wear, but if not, their online store is accessible no matter where your pregnant tootsies call home. Their carefully chosen pieces are as flattering as they are functional and come from popular brands like Hatch, Legoe Heritage, Ripe Maternity, and Carry's own label. Visit the online store here.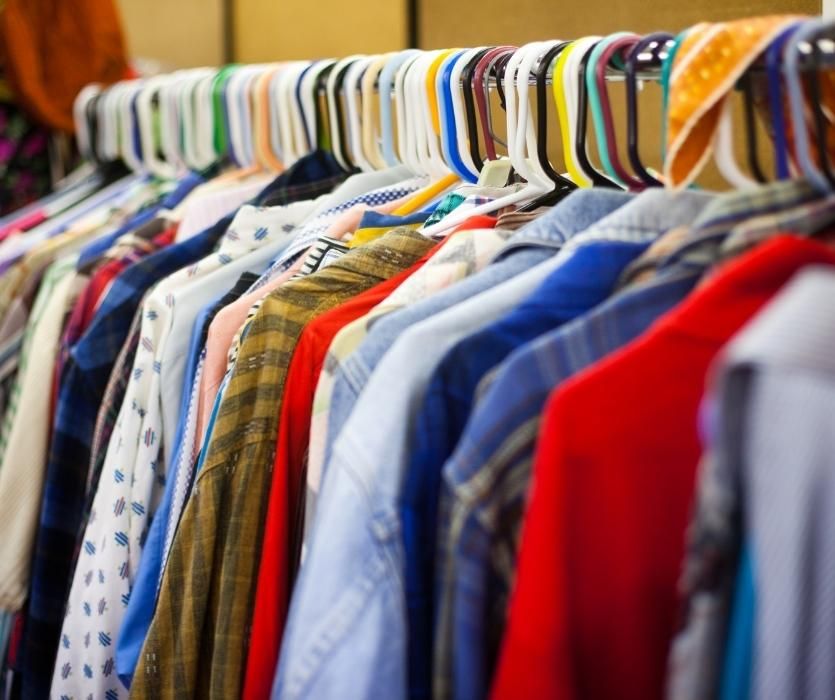 Best place to get your bang for your buck:
The thing about having a body that's constantly growing and changing over a short span of time is, the pair of pants that fit last week may be a little too tight for comfort this week. While it may feel like a bummer to only get a few months of wear out of your pregnancy pants before you need to size up, it also means that there are great deals to be found on second hand maternity wear in excellent shape. Value Village, Goodwill, Mission, Salvation Army, Facebook Marketplace and Kijiji are great places to get your thrift on for maternity clothing that's a steal of a deal.
What are your favorite places to shop for maternity wear in Canada?
Did I miss any? Drop them in the comments!
Our next reco: Best Places to Shop Baby Gear in Canada
---
Get posts & giveaway updates delivered right to your inbox
---
---