It may or may not come as a surprise that your belly isn't the only part of your body that changes size and shape during pregnancy. While about half of our readers cruised through all three trimesters in their pre-pregnancy undies, the rest agreed that their growing bumps, changing hips and bigger booties made pregnancy underwear a necessity. Read on to find out where to find the best maternity underwear that'll fit and flatter your changing body.
Best Pregnancy Undies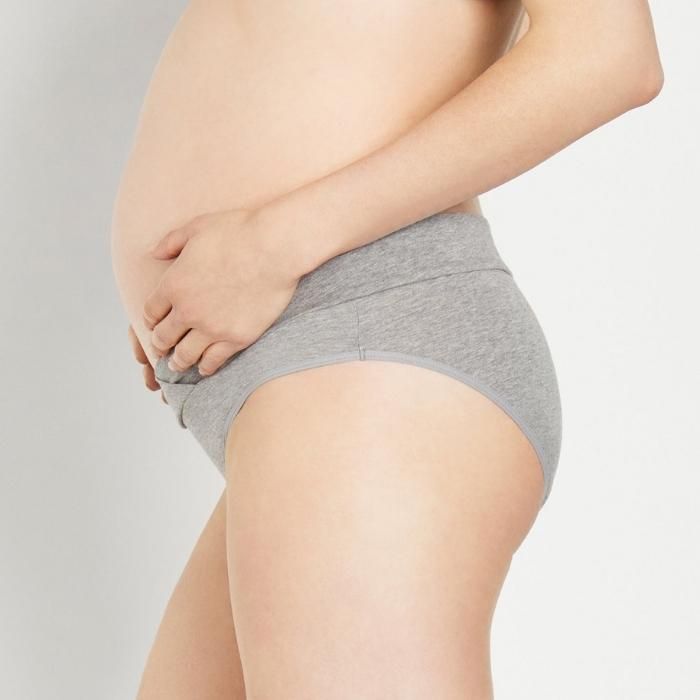 When it comes to maternity underwear, Motherhood Maternity has your pregnant butt covered (literally). Bikini, hipster and fold-over styles are the three styles you'll find most of at Motherhood Maternity in sizes up to 3x. Many readers liked the fold over style for its versatility, is it could be worn under or over the bump, making these panties perfect for the first trimester straight through to postpartum.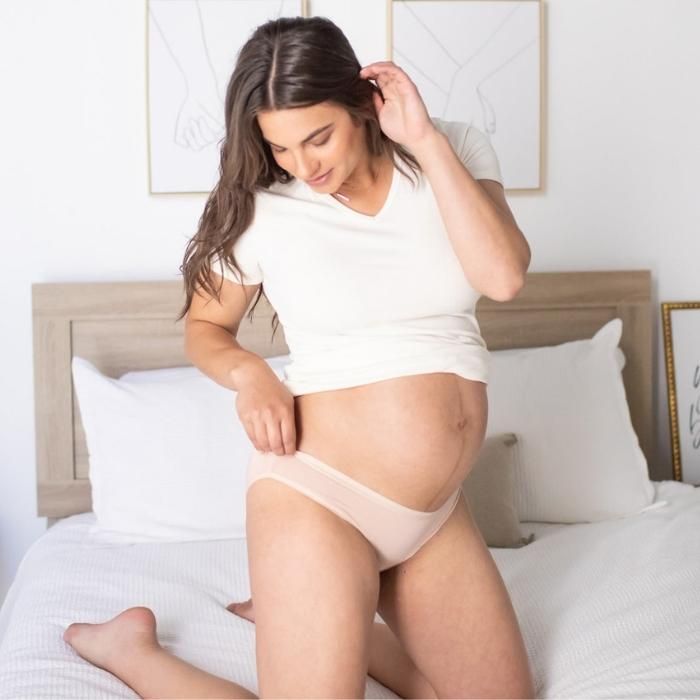 Comfort, style, and stretch are just three reasons for you to hop over to Kindred Bravely and stock up on allll the panties to accommodate your growing belly. A few readers said they loved the super-soft bamboo fabric so much that they continued to wear their KB undies long after their postpartum days were over. Be sure to use the code PREGNANTCHICKEN15 to get 15% off!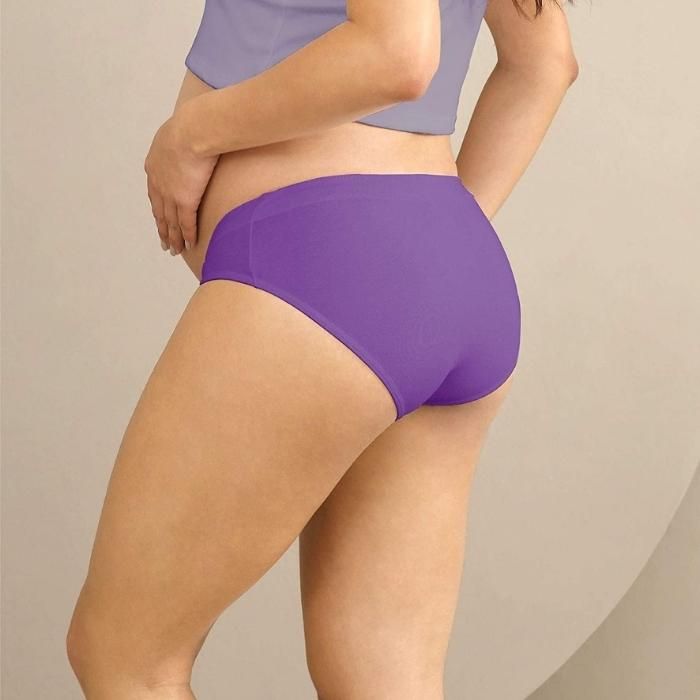 Almost 23,000 Amazon reviews can't be wrong. Pregnant folks absolutely love these low-rise panties that won't put pressure on your baby bump, and are also great for c-section recovery, as they won't irritate your incision. Perhaps best of all is the fact that you can get a 3-pack for under 25 bucks.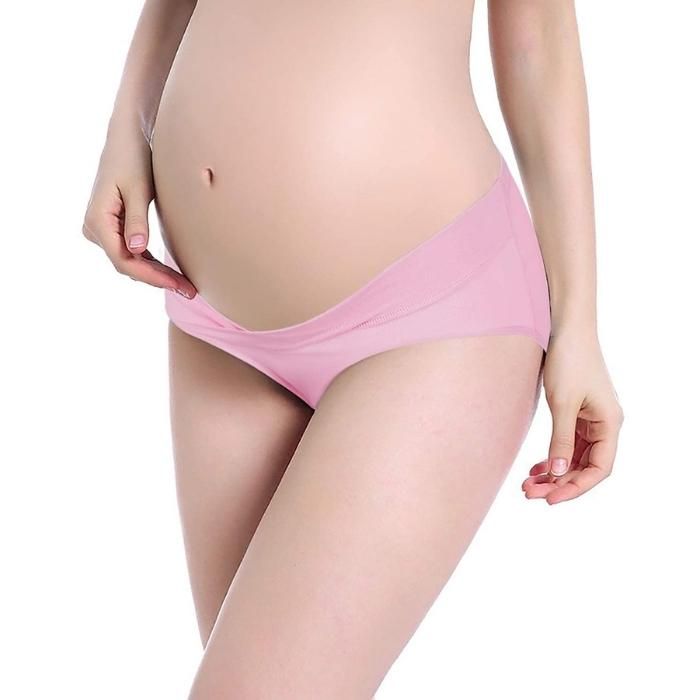 A 6-pack of bump underwear for $19? Umm, yes, please. These undies are 95 percent cotton and 5 percent spandex with a low-rise front and full coverage back. They're also seamless, which means instead of worrying about visible panty lines, you can focus on other things, like where to find the nearest restroom so you can pee, again.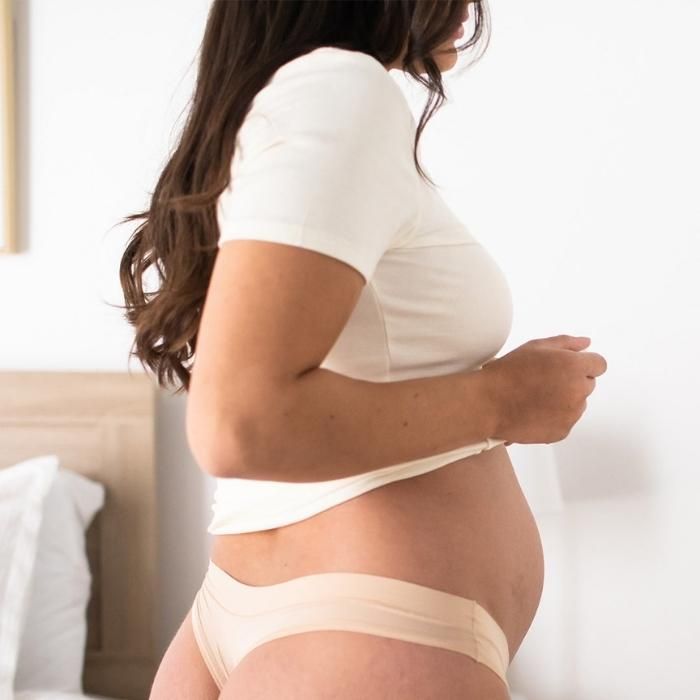 Hey - pregnant people like to stay cheeky, too. Kindred Bravely carries just about every style of maternity underwear, including thongs, in sizes from small to 3x. The crossover band in front sits comfortably underneath your belly, and the 100% cotton crotch is breathable, making it safe for you and your babe. Say goodbye to panty lines and bulging - these bamboo/nylon/spandex thongs are a game changer. Be sure to use the code PREGNANTCHICKEN15 to get 15% off!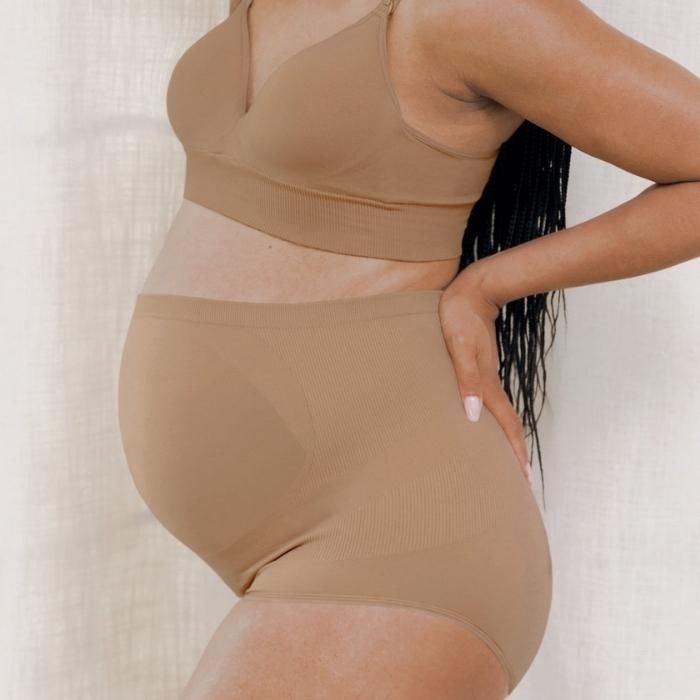 Best High-Rise: Blanqi
Blanqui has a variety of over-the-bump support underwear that reviewers swear by. Whether you're looking for full coverage, boyshorts, or even thong styles, Blanqui has a butter-soft, ultra-breathable pair of undies with gentle compression that will support, but not smother, your growing bump.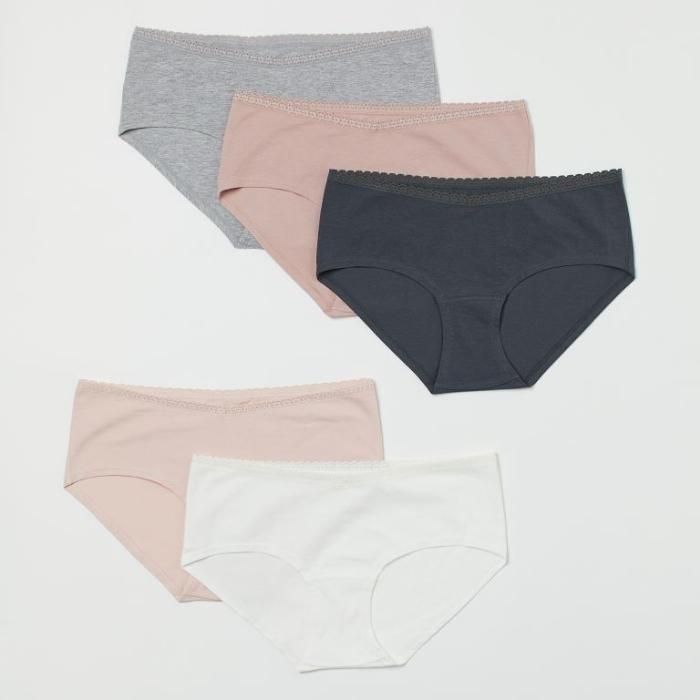 Best Maternity Briefs: H&M
H&M is a fan favorite for maternity briefs. A 5-pack of organic cotton jersey briefs with a lace trim at the top and medium coverage at the back will only run you about 20 bucks. You really can't go wrong with this cute and comfy pick!
Best Plus-Size Maternity Underwear: ANNYISON
For soft cotton undies to support your growing bump, head over to Amazon and stock up on a 5-pack of what almost 12,000 reviewers are calling the best cotton maternity underwear out there. These brief-style panties are available in sizes from small to 5x.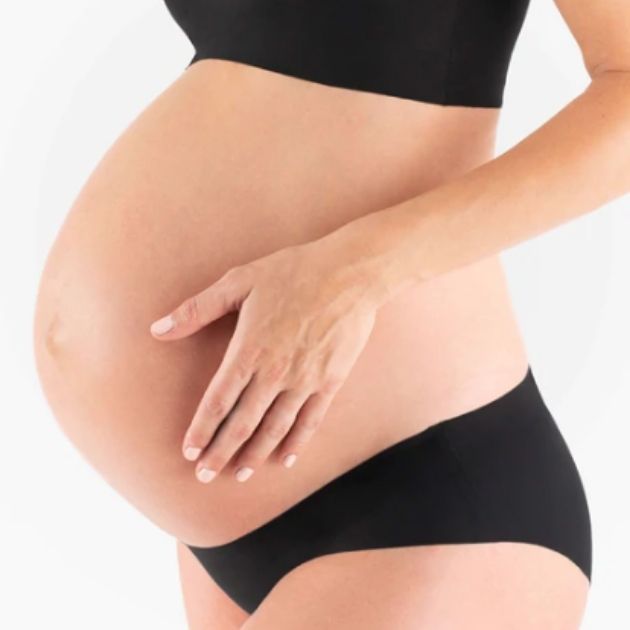 Best Leakproof Maternity Underwear: Proof
Proof underwear is exactly what you need for full leak protection during pregnancy. The cuts are bump-friendly and range from light absorbency (replaces a panty liner) to moderate that holds up to 3 regular tampons or 6 teaspoons.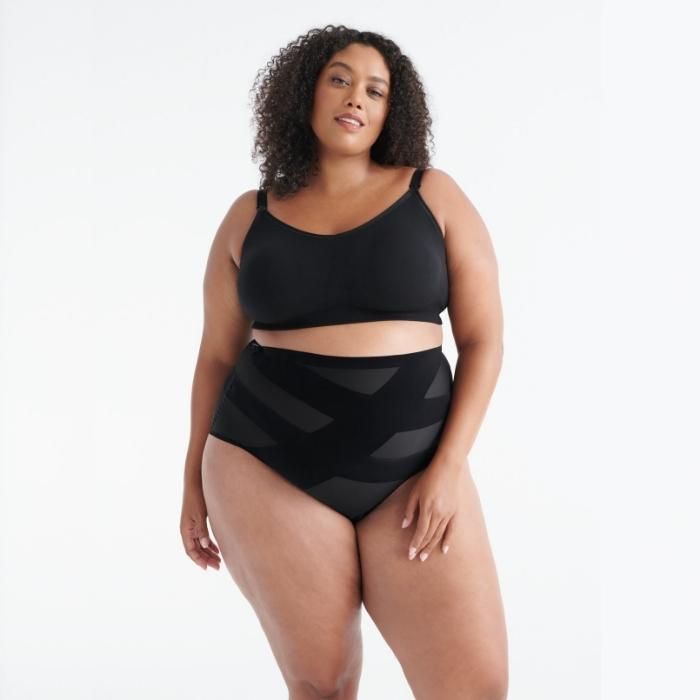 It probably won't surprise you that Knix scored a mention or two when it came to leakproof underwear. The last thing any pregnant person wants to worry about is springing a leak mid-waddle through the grocery store. Knix panties can hold up to 4 tsps of liquid and are fully machine washable. The CoreLove Highrise style also has velvet compression bands to stabilize and support your core.
Postpartum Underwear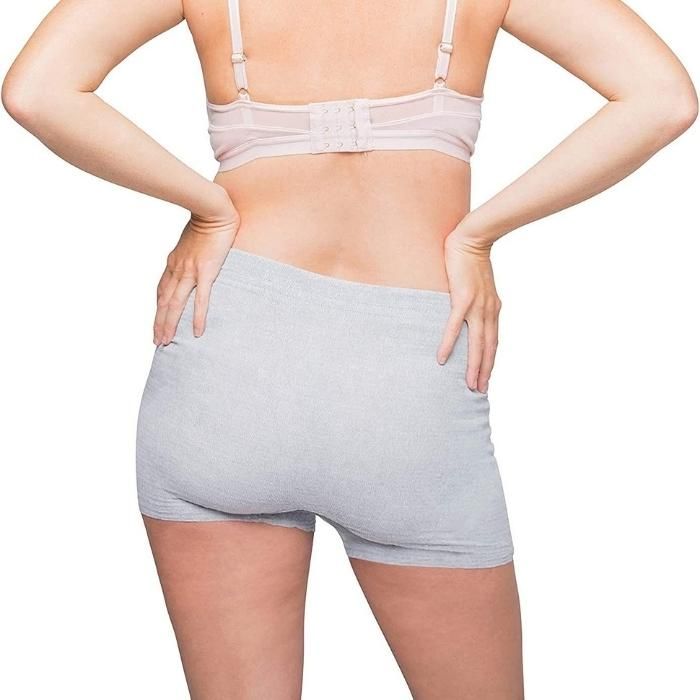 Just about any person who has given birth will tell you that the disposable panties you get from the hospital are stretchy, mesh gold. Unfortunately, you'll run out of them quicker than you can say "I thought the baby was supposed to be the one in a diaper", but that's where Frida Mom comes in. Stock up on an 8-pack or two of these seam free, super stretchy, microfibre and spandex undies that will hold even the most rogue pad in place. They're perfect for recovery from every type of birth and you don't have to worry about leaks or messes since they're disposable.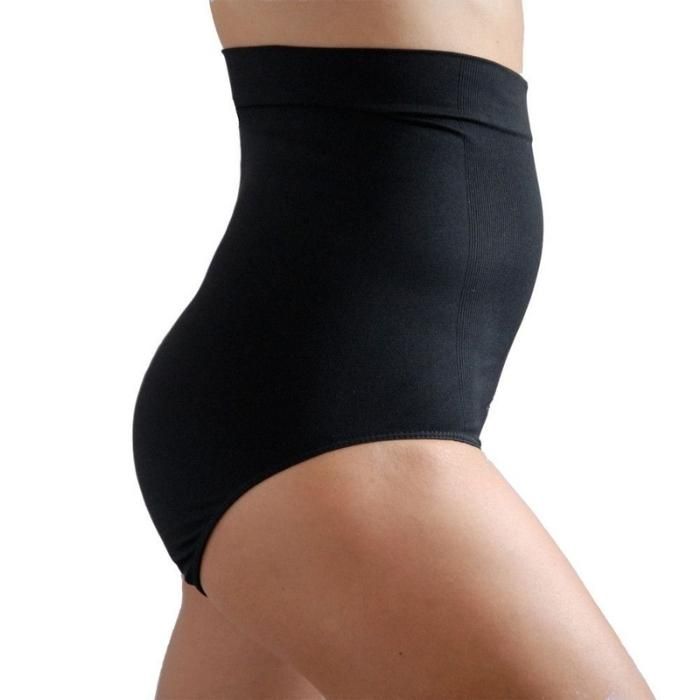 When it comes to C-Section recovery, the right pair of panties can make all the difference in the world. Wearing undies with a waistband that sits on your incision isn't just uncomfortable - it can mess with your recovery, too. UpSpring's high-waisted compression panty won't cut into your incision, and even has a built-in 100% silicone panel to protect it. The targeted and comfortable compression are also said to help reduce swelling.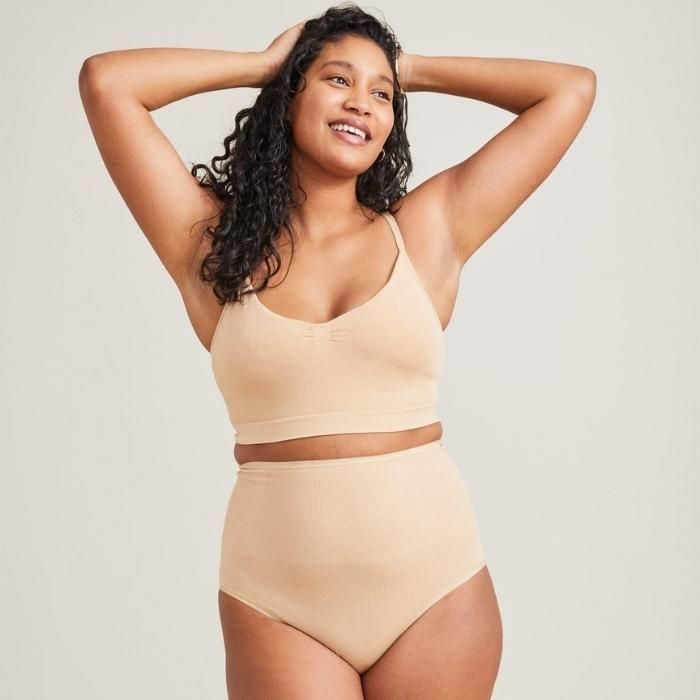 Best Compression Underwear: HATCH
According to readers, HATCH makes maternity underwear that you may never want to take off. The Seamless Belly Brief has full coverage and smoothing thanks to light sculpting support that won't cut into your skin on the top or sides.
Did you have a pair of maternity underwear that you loved?
Where did you find them? Did you even need maternity underwear or just you keep wearing the same old knickers? Maybe just went up a size or two? I'd love to know in the comments!
Our next reco: Remedies for After Birth "Exit" Care
---
Get posts & giveaway updates delivered right to your inbox
---
---