Post contains affiliate links.
Regardless of if you're going on a short flight with a baby or a long one, checking into a hotel, or visiting gran, you'll need to make sure your carry-on is equipped with everything you'll need for a smooth and successful journey.
When I pack for a trip I think of items in buckets: Food, Entertainment, Survival (FES) for the baby and FES for me. Let's get started!
What to pack for your flight with a baby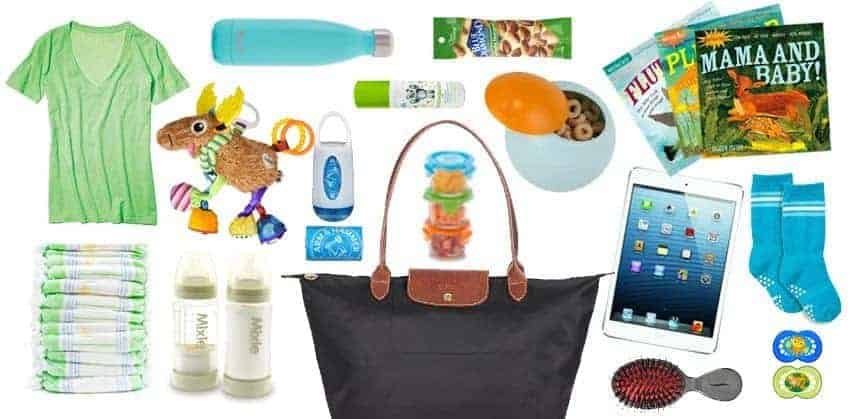 For baby
Food
If you are nursing, you're in good shape and need only remember to nurse the baby on take-off and landing to protect their little ears from changes in pressure.
If you are not nursing, you'll need to take your bottles, and perhaps a couple of extra empty ones. Forget about washing or sterilizing on a plane. You can mix your formula on the flight though – most attendants will be willing to provide you with hot water.
If your baby is already onto solids, do yourself a favor and pack your own. Whether it's jar foods or something you've whipped up at home, I guarantee you it will be better than anything the airline will offer your child. A reminder to book a baby/child's meal as soon as you book your tickets – airlines don't automatically assign them which has always felt bizarre to me.
Entertainment
Depending on the age of your baby, this could include a variety of things. For babies under the age of 6 months, you need a couple of rattles and books. I always preferred Indestructible books to regular ones – they are lighter and easy to clean. For older babies, finger foods and tactile toys are great ways to kill time. Finally, if you're pro-tech and the kids are 2 years plus, the iPad/tablet will be your best friend.
Survival
We're actually talking about your survival by packing the essentials for your baby. An extra change of clothes, (2 if it's a long flight), diapers (if you think you'll need 2, pack 4 – you could accidentally drop one in the toilet – it's happened), wet wipes, and scent-removal diaper removal bags. If your baby is using a pacifier, don't forget to pack an extra. I also always recommend packing an extra blanket so you don't have to use the ones from the plane, which can be rough and dirty. Moreover, flights are cold, so an extra sweater, socks, and a hat is also a good idea.
Now, once you've got the baby covered, it's time to look after your own needs.
Food
Again, depending on the length of your flight and what airline you are flying with, it's probably a good idea to pack a couple of snacks for yourself. Managing a baby is hard work and you need your energy. Make sure also to stay hydrated, especially if you are nursing.
Entertainment
Let's face it, you don't get a lot of free time when you travel with a baby but in the unlikely and utopian event that your child becomes self-soothing or self-sufficient and you miraculously have a few minutes, bring along one thing that will make you happy during your trip: a music playlist, a diary, a movie, a tv show, a meditation tape, whatever else. If it's a mindless, guilty pleasure like OK! Magazine, even better!
Survival
Always, always carry an extra top or change for yourself.  I've been pooped, peed and puked on during my travels and it's amazing how a clean t-shirt can wash off nasty smells and memories! My survival kit also includes a scarf, a hairbrush and eyeliner so I don't look like a zombie when I get off the plane, even if I feel like one.

Safe travels!

Our next reco: Travelling with a Baby: some tips for flying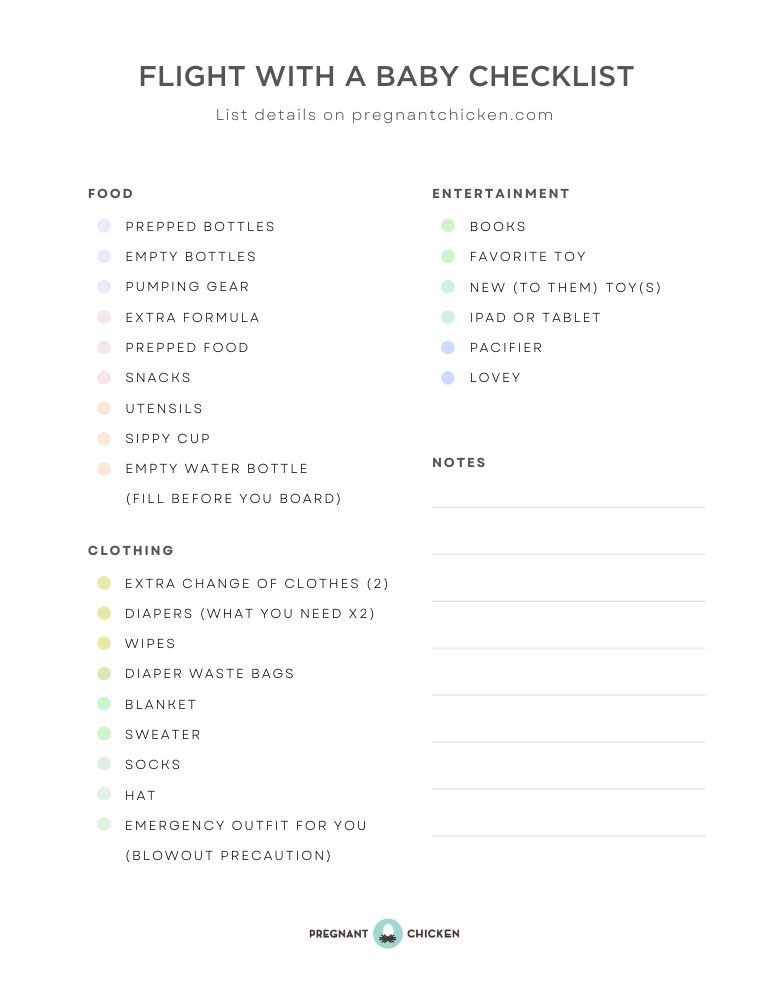 ---
Get posts & giveaway updates delivered right to your inbox
---
---