Like most first-time expectant moms, the world of baby gear was daunting, and the most daunting of all decisions was which stroller to buy. I poured over blogs and reviews, considered our lifestyle, set a budget, and visualized long Oceanside walks with my newborn while he slept in his buggy and I sipped a latte.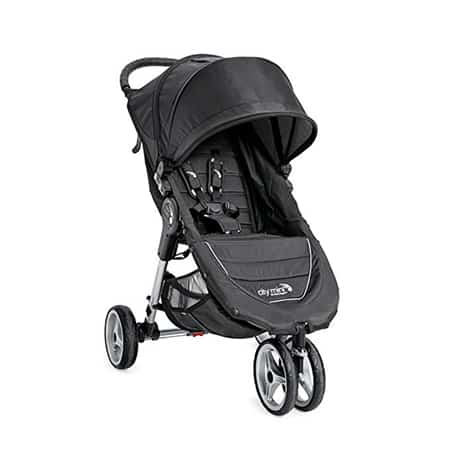 Baby Jogger City Mini
The first stroller I bought was the Baby Jogger City Mini when I was 6 months pregnant. It was extremely well reviewed online, lightweight, compact, and comparatively affordable. Being budget-savvy, I even managed to side-step a pushy saleslady and find a barely-used two year old model on Craigslist. Win! Right?

Wrong. By the time my due date was drawing near, I was already annoyed with this stroller. One of the things I loved about this stroller was how easy it was to fold (with one hand)! However, it didn't stand on its own when folded. It flopped around in the hall closet, taunting me to tap it by accident and have it fall on my foot.

I also was gifted a hand-me-down car seat from my older sister that I thought I would be able to buy an adapter for to clip the car seat onto the stroller. It turns out because I bought an older version of the City Mini, I couldn't find an adapter that worked. This, I learned, was a common rookie mistake.

Finally, while the saleslady assured me that because the stroller could fold flat it was "newborn appropriate", I wasn't so sure it actually was. I only tried putting my newborn son in the stroller once. He looked like a crumpled noodle strapped to a spine board. I also hated that he couldn't face me. We never made it out the door. I had picked the wrong stroller.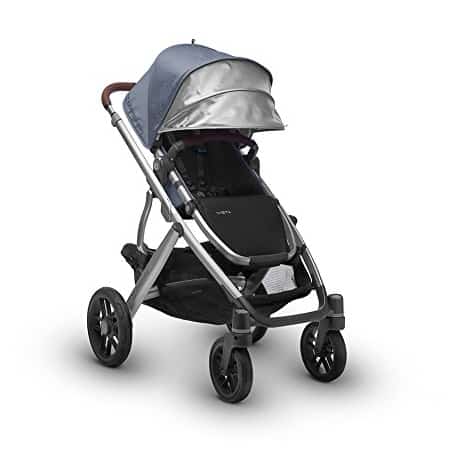 UPPAbaby Vista
I decided to be less thrifty and replace City Mini with the Cadillac of strollers, loved and adored by all mama friends and bloggers, especially the urbanites. The UPPAbaby Vista made it into our lives. It stood when folded, had a ton of features, and little guy could face me in the seat or bassinet.

Unfortunately, I did not consider that while the Vista has the features of a Cadillac, it is also roughly the size of a Cadillac. The stroller took up roughly half of my living room. We are Vancouver condo-dwellers, and upon further investigation, most of the mama friends that love this stroller keep it in their garages, or their large foyers, neither of which we had. Many of these friends are also planning on having more children, and loved that the stroller was eventually expandable, whereas we decided soon after the birth that we were one and done.

I also had an unplanned c-section and the stroller was too heavy for me to lift comfortably into the car, even after I'd been cleared to drive. Not a huge problem considering we were mostly walking, but if I wanted to catch a bus home navigating the stroller onto a city bus was a nightmare. While it was technically possible, it certainly was awkward, and forget about taking the bus during busy times of the day.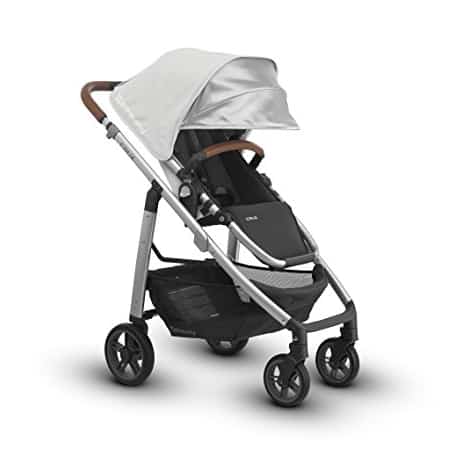 UPPAbaby Cruz
Eventually, I decided I needed to reclaim my living room, and replaced Vista with its svelte cousin, the UPPAbaby Cruz, bought on a floor model sale at a local store. Lighter, but with all the features of the Vista, including a giant shopping basket which I loved. I had no issues with this stroller and it served me well, even though my little guy liked it about as much as the previous two strollers, which is to say, not at all.

I gave the Cruz some more time, but eventually, I resigned myself to the fact that my baby was simply not a stroller baby no matter which stroller I tried. The Oceanside latte walks would simply not be had unless he was cuddled in his Ergobaby, otherwise, he'd largely fuss, cry, or as he got older, try to launch himself out the side.

As my little guy started walking, I once again realized that I had picked the wrong stroller, and the Cruz also found its way to Craigslist.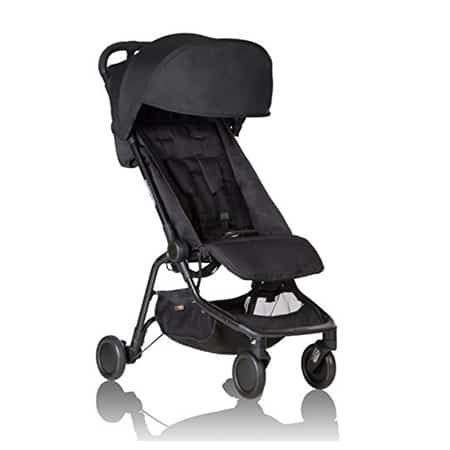 Mountain Buggy Nano
My biggest surprise was that our travel stroller meets all of our needs. It's been the least expensive of the whole pile, and the one that's gotten the most use. The Mountain Buggy Nano has flown with us several times, but also gets pushed to quick trips to the park without too much of a fuss. Mountain Buggy also just started making a snack tray, which has helped mitigate fussing (thank god for Cheerios).

Best of all, this stroller fits in our small hallway closet without folding and in the trunk of our Honda Fit with only the handle folded. We live in 650 square feet, and really underestimated how important it would be to consider where the stroller would "live", not realizing the annoyance of folding and unfolding on a daily basis when also sleep-deprived, covered in spit-up, dealing with crying baby with poopy diaper, etc.

The only issue I have had with this stroller is that the wheels do not work in snow. This isn't a big deal in Vancouver, but something to consider for my fellow Canadians in other parts. Considering the wheels are very easy to take on/off, I've also e-mailed mountain buggy and asked them to consider manufacturing all-terrain wheels.

So there you have it. Like most parts of motherhood, the vision didn't reflect reality but I sure learned a lot about strollers in the process.

My Five Tips for Picking The Right Stroller:
1. Consider where the stroller will live when not in use and whether or not you'll fold it every day.
Some strollers need to have accessories removed in order to fold (parent organizer/coffee carrier, snack trays, etc.).
2 . Consider the weather where you are.
How easy is the rain cover to put on (UPPAbaby nailed this one) and will it also work with the bassinet or car seat clipped on? Will the wheels work on snowy and icy sidewalks? Does it come with a footmuff? Factor in the additional cost, as you'll be using them a great deal of the time.
3. Consider attachments for car seats and bassinets, especially if buying used or not as a whole "package".
You can save a lot of money by buying the bassinet or car seat separately, but make sure it is compatible.
4. Online reviews, this one included, can be misleading.
Everyone's home, lifestyle, and baby are different. Which brings me to my last point...
5. Ditch it if you hate it.
If you've spent a $1000 on a stroller and your baby hates it (especially if you're only having one child), refine your Craigslist negotiating skills, save yourself some storage space and go on a family trip instead!
I picked the wrong stroller but what about you?
What tips would you add? How did you find the right stroller for your family?

Our next recos: Mockingbird Stroller Review - Too Good to Be True?
---
Get posts & giveaway updates delivered right to your inbox
---
---