Post contains affiliate links.
Let's talk stroller accessories! The average stroller is pretty good at getting kids from point A to point B, but when it comes to making the most out your stroller, adding a few key accessories can really make it an indispensable part of your daily routine.  
From keeping your baby cool to keeping them warm, and everything in between, here are some of our picks for best stroller accessories:
Best Stroller Accessories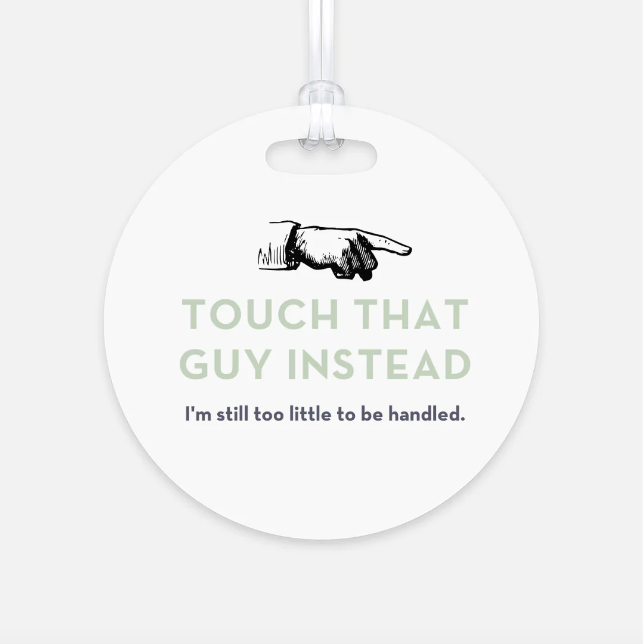 Do Not Touch Stroller Tag
Babies are irresistible so it's not surprising that well meaning people often reach in and touch a newborn without thinking about what's on their hands. I came up with these durable signs that can go on a stroller, car seat, or carrier if you are too hoarse from screaming, "keep your filthy hands off my precious baby!" at old ladies at the supermarket. 😉 You can find them all here and on Etsy.
Skip Hop Cup Holder
Great for coffee, water bottles and more, this Universal Cup Holder offers hands-free convenience on the go. From strollers to shopping carts and more, the holder securely connects to the included universal hub to keep drinks at your fingertips as you stroll. You can find it on Amazon.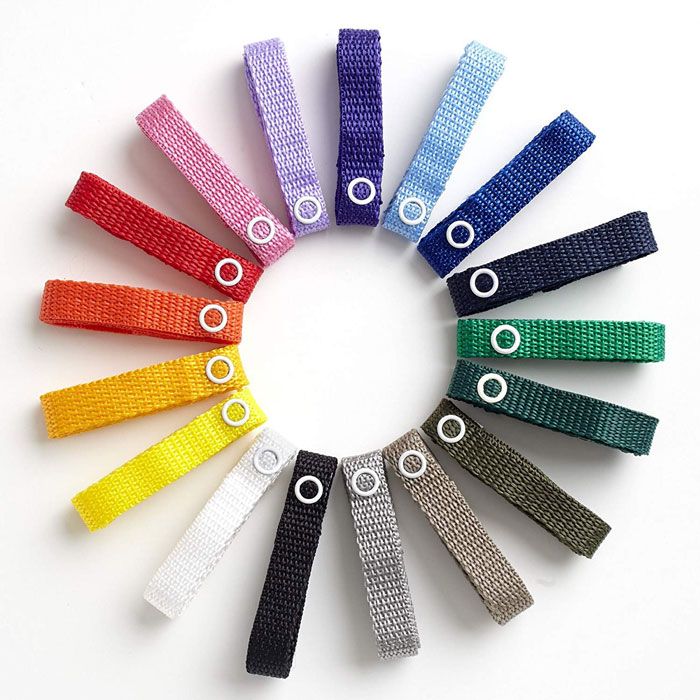 Baby Buddy Secure-A-Toy
These little straps safely (and inexpensively) secures toys, pacifiers, teether, etc. to your stroller. You can find them on Amazon.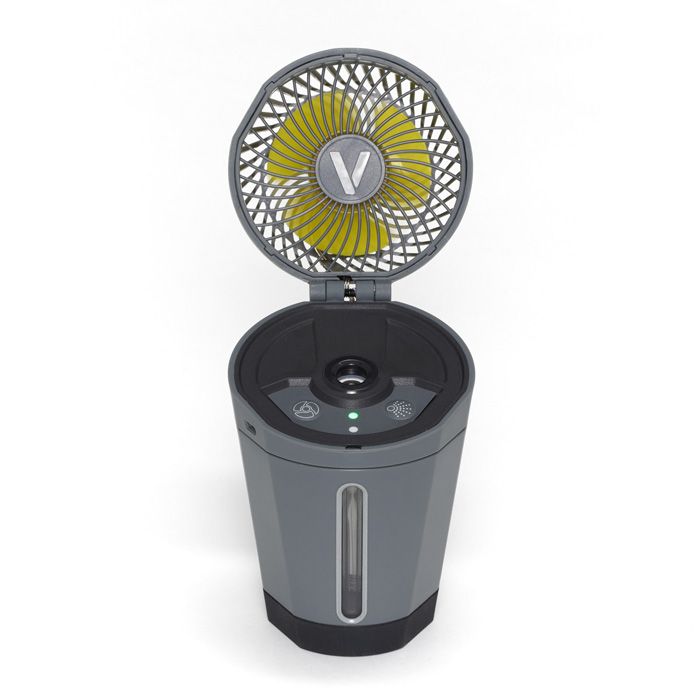 Veer Misting Fan
Perfect for keeping your baby cool in their stroller on a hot day, this sucker is a fan AND has a misting function with up to 10 hours runtime (low fan, low mist), using a rechargeable battery. It was made for the Veer Wagon but it can fit any standard cup holder (including your cup holder in the car – sorry kid, mama needs misting!) You can find it at Pottery Barn Kids.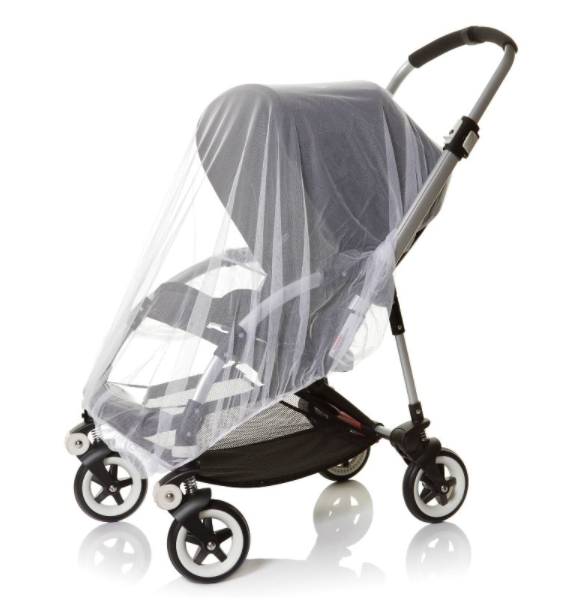 Bug Net
Need to keep the bugs off your baby while you're out for a stroll? This mosquito netting fits over your stroller (can use with pack n' play too) and protects against bugs, bees, mosquitos & flying insects. Tropical vacation, anyone? I found this one on Amazon.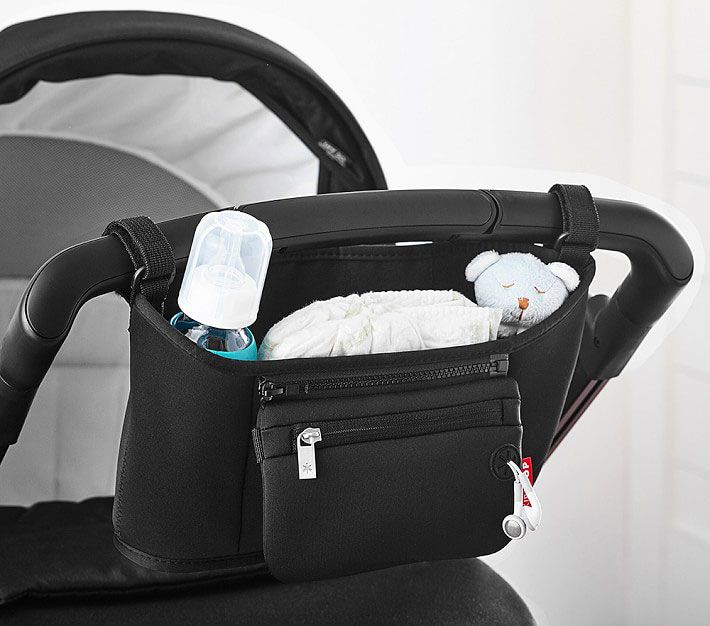 Skip Hop Grab and Go
This simple, sporty organizer is made out of neoprene, aka wetsuit material, so it's good for insulating bottles and phones alike. It also includes a detachable wallet/phone pouch with a wrist strap for quick trips where you won't need the full diaper bag. You can find it on the Skip Hop site and on Amazon.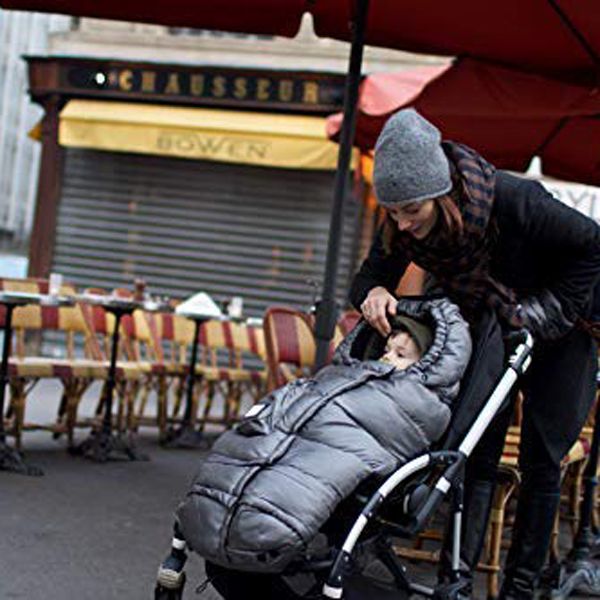 7 A.M. Enfant Blanket 212 Evolution
Perfect for very cold weather, this is like a warm little sleeping bag for your baby. The top is adjustable and removable for temperature control and it forces baby to keep their damn socks on because they can't reach their feet to pull them off and throw one into a black hole, never to be found again. Wish this came in adult sizes and I could be strolled around in a fuzzy sleeping bag, permanently. You can find it on Amazon. If you're looking for something a little more affordable, check out the JJ Cole options on Amazon.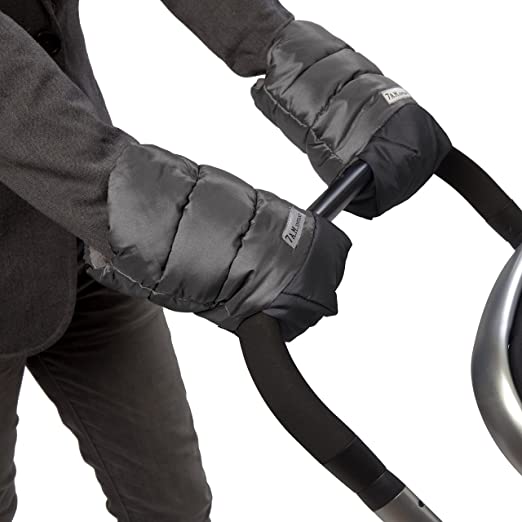 7 A.M. Enfant Warmmuffs
At first glance, these may seem dumb but they are actually brilliant because they stay with the stroller bar – not on your hands. Easy to access your baby, your phone, your coffee without dropping or losing a mitt. You can find them at Target and on Amazon.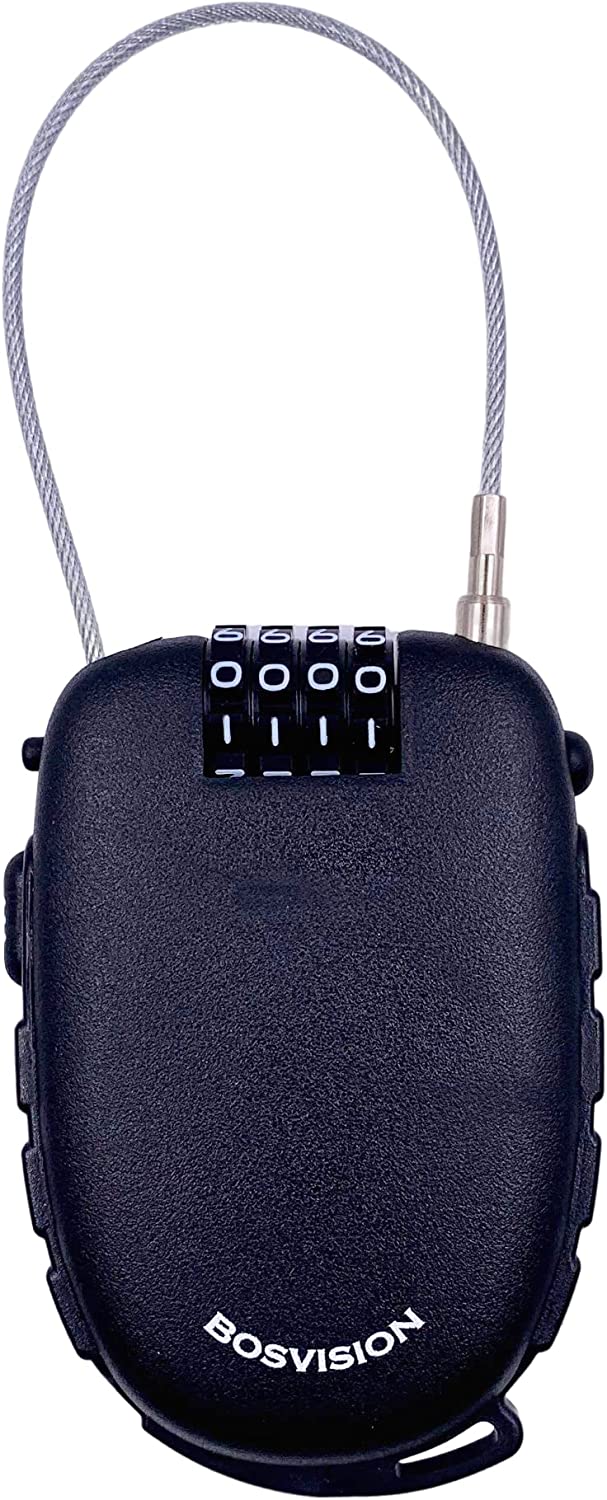 Anti-Theft Retractable Stroller Lock
I think it takes a special kind of jerk to steal a baby stroller, but they are pricey so it happens. This lock has an extended cable length to loop through one or two wheels to lock your stroller to any stationary object. It has a 4 digit resettable combination dial so you don't have to worry about losing any keys. It fits all strollers and keeps the lock tucked out of the way until you're ready to use it. The compact design doesn't interfere with collapsing the stroller. You can find it on Amazon.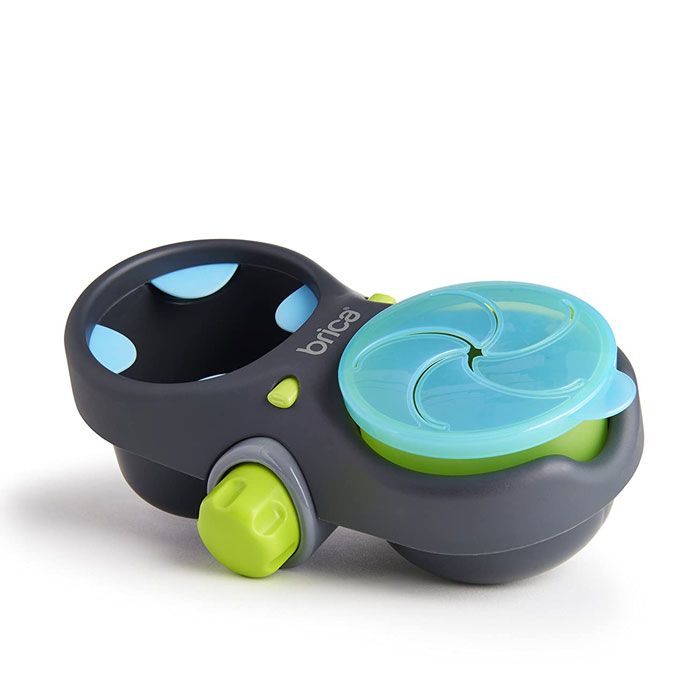 Munchkin Brica Deluxe Snack Pod stroller accessory
Who doesn't love snacks on the go?! The tray easily detaches for dishwasher cleaning and the quick-attach clamp can attach to almost any shape, tube, rail or seat. You can find it on their site or on Amazon.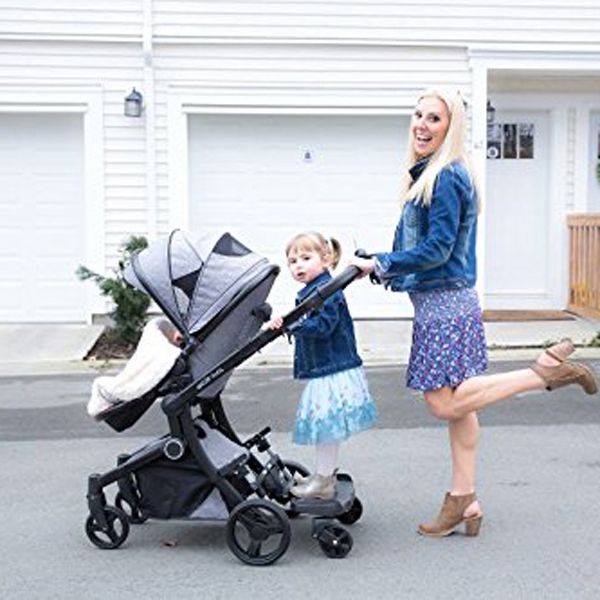 Guzzie + Guss Ride-On Stroller Board
When you have a toddler who wants to walk but needs a place to hang when they decide they're done walking. This board fits most strollers and no adaptors are needed. You can find it at Walmart or Amazon.

Note: if you have a Mockingbird stroller, their riding board is amazing!  It sits off to the side so you're less likely to kick it while you're walking.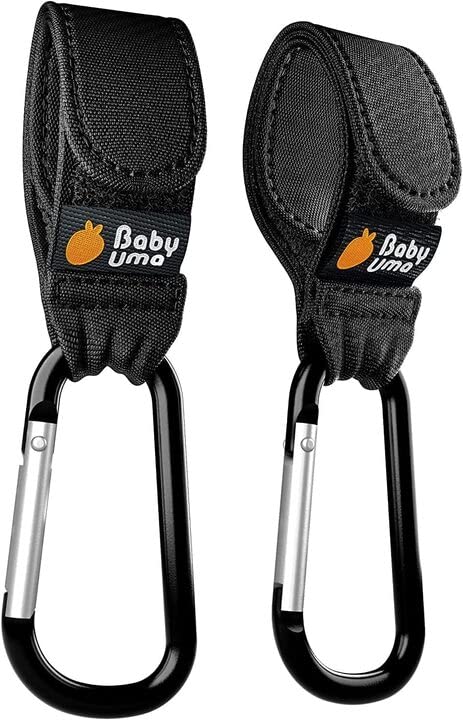 Stroller Hooks
If you have shopping bags, backpacks, etc. that don't fit under the stroller, these handy clips let you secure them to the handle bar. Just be mindful of how much weight you are putting on them so your stroller doesn't tip backwards when you let go. You can pick them up on Amazon.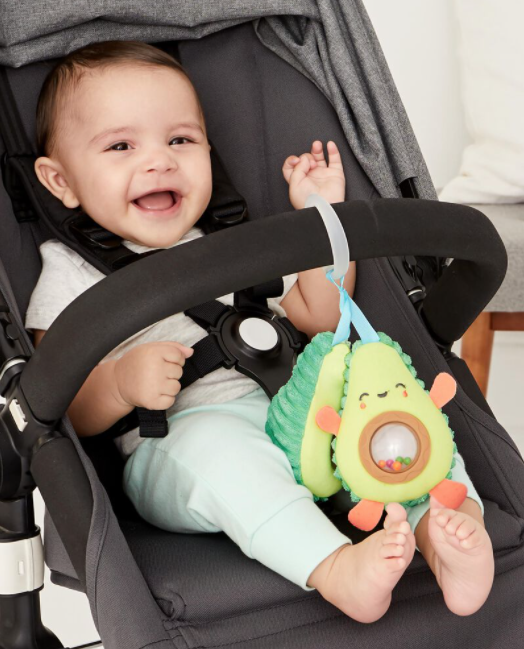 Stroller Toys
There are tons of great toys out there. Keep an eye out for ones that can be clipped to the stroller so they aren't jettisoned on walks. Skip Hop makes some of the best ones and Amazon also carries a nice assortment.
What stroller accessories do you love?
What else would you add? Did I miss anything? Pop them in the comments and let me know!
---
Get posts & giveaway updates delivered right to your inbox
---
---