It is wonderful to get all kinds of gifts when you have a baby but, man, can it be hard following it up with thank you card. That said, it really is important to thank somebody for going to the effort of getting you something.
Here are a few cards I came across online that I thought were really nice: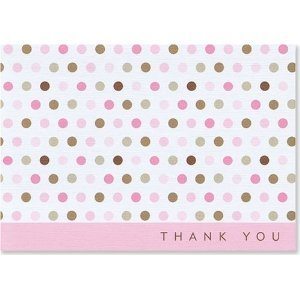 1. Simple and Clean. I like these because they say "baby" without going too overboard. They also come in a blue pattern. They are from Peter Pauper Press but I found these ones on Amazon.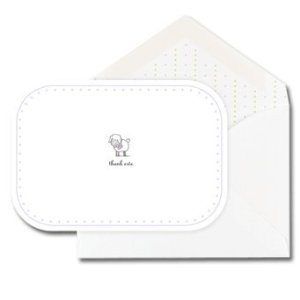 2. Gender Neutral. Again, these Thank Ewe cards are sweet without being too sugary and don't say boy or girl. I found these ones at My Expression.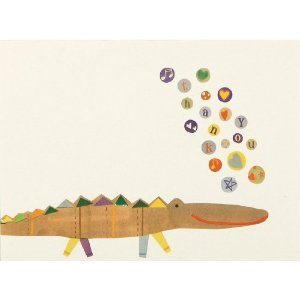 3. Anything but Pink & Blue. These are nice when you've just had enough of the pink and blue stuff and want something that says "thank you for the cool kid stuff". You can find these at C.R. Gibson.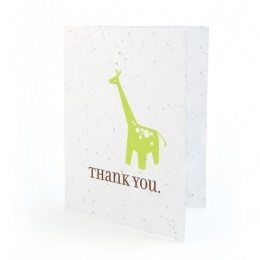 4. Eco Friendly. These cards from Botanical Paper Works have wild flower seeds imbedded in the post-consumer waste paper that these cards are printed on so you can actually plant them. Can I get a hippy high-kick?! $3.25 each.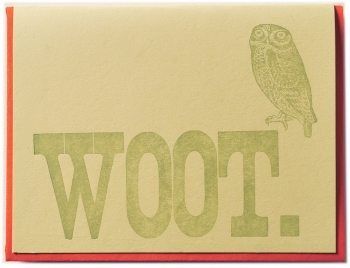 5. Nothin' Baby. There's no reason your thank you notes have to say "baby". These letterpress cards come from Zeichen Press and they are awesome and hysterical and they are letterpress which always makes me make a little "meeaaaahhh" noise.
6. Just Plain Nice. These letterpress cards from Invitedink are what Audrey Hepburn would send. I just know it.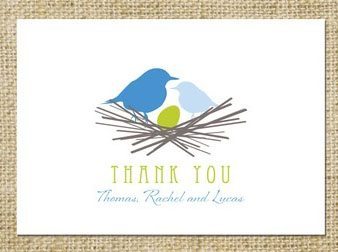 7. Personalized. I love the idea of having these personalized cards from Pink Lily Press at the ready so they can be fired off easy peasy unlike photocards which are sometimes a bit of a logistical nightmare. It also doesn't hurt that they are beautiful.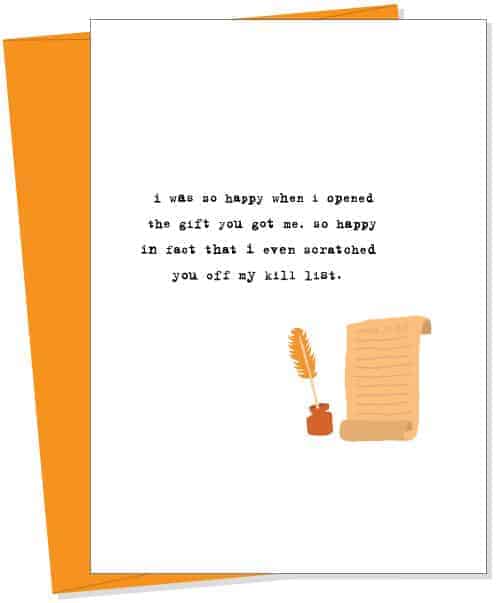 8. Funny. I love this card from Welcome to Uncooked that says "i was so happy when i opened the gift you got me. so happy in fact that i even scratched you off my kill list." It includes my sick humour and my poor punctuation. I couldn't ask for more.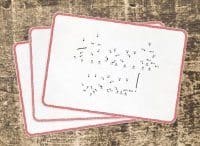 9. Postcard. Most of the time you just want to send a little thank you blurb for the gift, so these connect the dot "thank you" postcards from crtten are a nice option without the pressure of all that white space to fill.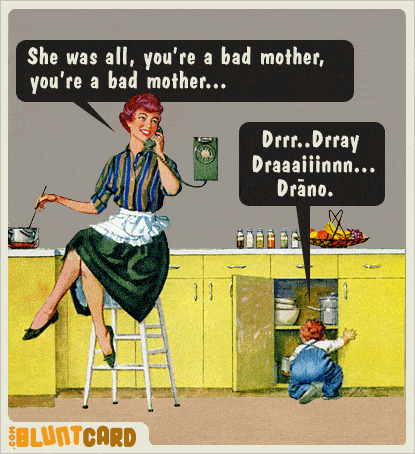 10. eCard. If you're pressed for time and the only way you can say thanks is one-handed typing with a baby on your shoulder then I say go whole hog with these awesome eCards from bluntcard.com. Sure, there are going to be some people that think this is tacky but you've got a new baby and no time so may I suggest the "Sorry my big cock scared you" card for them.
Obviously, some of these cards get a little pricey if you have to send out dozens of them but it gives you some nice options if you want to send something extra special for that extra special gift.
As for actually getting them out the door, here are a few extra tips I figured out along the way:
Arm yourself with extra thank you notes before the baby arrives because the gifts keep coming and you will never be able to find anything that doesn't look like vomit in a pinch.
Have stamps.
Have someone pre-write the addresses of all the gift givers on the envelopes so you don't have to address them.
Only do one or two at a time so you don't screw them up.
I also came across this book and it got good reviews so it may be worth a purchase to avoid writers block when you should be taking a nap: 101 Ways to SayThank You by Kelly Browne.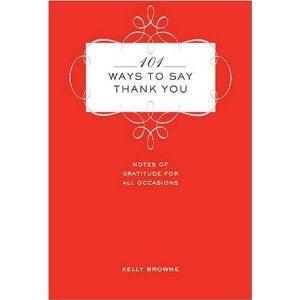 Thank you for reading this post. Sorry my big cock scared you.
---
Get posts & giveaway updates delivered right to your inbox
---
---