If you're looking for a unique baby shower gift, or just prepping your life with a newborn, consider putting together a do-it-yourself Oh Shit Baby Kit for the car. These emergency supply bags can get tossed in the trunk – or left at grandma's house – for those unforeseen vomit/poosplosion moments that take you by surprise when you're out of the house with a baby.
Supplies for an "Oh Shit!" Baby Kit:
Bag: Something inexpensive and easy to toss in the trunk and forget about until the shit hits the fan (possibly literally). We used these packing cubes from Amazon, but anything you can tuck an emergency stash in works.
Diapers: Personally, I would go larger (4 or 5) because I feel like it's better to have a diaper that's too big – a newborn could *technically* wear a size 5.
Disposable change pad: You could always just put a regular change pad in there and wipe any horror down afterward, but sometimes it's nice to ditch the whole disaster when you're not at home with a disposable change pad.
Diaper sacks: These are nice and small and can contain poop, barf and all the things that ail you.
Travel wipes: Anything that seals really well. Nothing worse than a dried out wipe. Anything in a travel size.
Travel hand sanitizer: Sometimes wipes just aren't enough. Ew.
Spare baby clothes: We popped in a spare onesie and sleeper for each bag. You could probably get away with one set of larger clothes, but I felt like I could cheat a diaper more than clothes. That might just be me.
Spare socks: Two pairs of 6-12 month socks. These are fairly universal and most kids can make it in something bigger or smaller in a pinch.
Spare pacifiers: They are the hair ties of the baby world – you can never have too many. The ones shown are from MAM.
Travel Bottle: The one we used is from Collapse and Go which is super small and is great for water in the pre-cup stage. Green Sprouts also makes a great sippy topper for water bottles which is even more compact.
Receiving blanket: Can be used for a burp cloth, change pad, swaddle, makeshift sack to hold gold coins so you can pay a bridge troll to take your howling baby.
Ziploc bags: We put each bag together in a Ziploc because they are light and inexpensive, but you could also spring for wet bags. You want something that not only holds the emergency stuff but something that can hold the stuff you want to wash when you get home.
Other considerations:
Snacks: If you have an older child you could go this route. Hell, anyone could probably use some sweet potato puffs on a bad day.
Diaper cream: Not a must-have, but travel sizes are easy enough to tuck in there.
Small toy: Handy to have if they are in the crocodile rolling stage of diaper changes.
T-Shirt: Chances are if I got on the baby, it also got on you. They are fairly compact and nice to have if you find yourself with a level 10 vomit streak across your chest.
Mittens: Depending on where you live.
Laundry Detergent Sheets: these water-activated strips are great for a sink rinse or added to a ziploc full of dirty clothes for a pre-soak. Kind Laundry makes nice ones.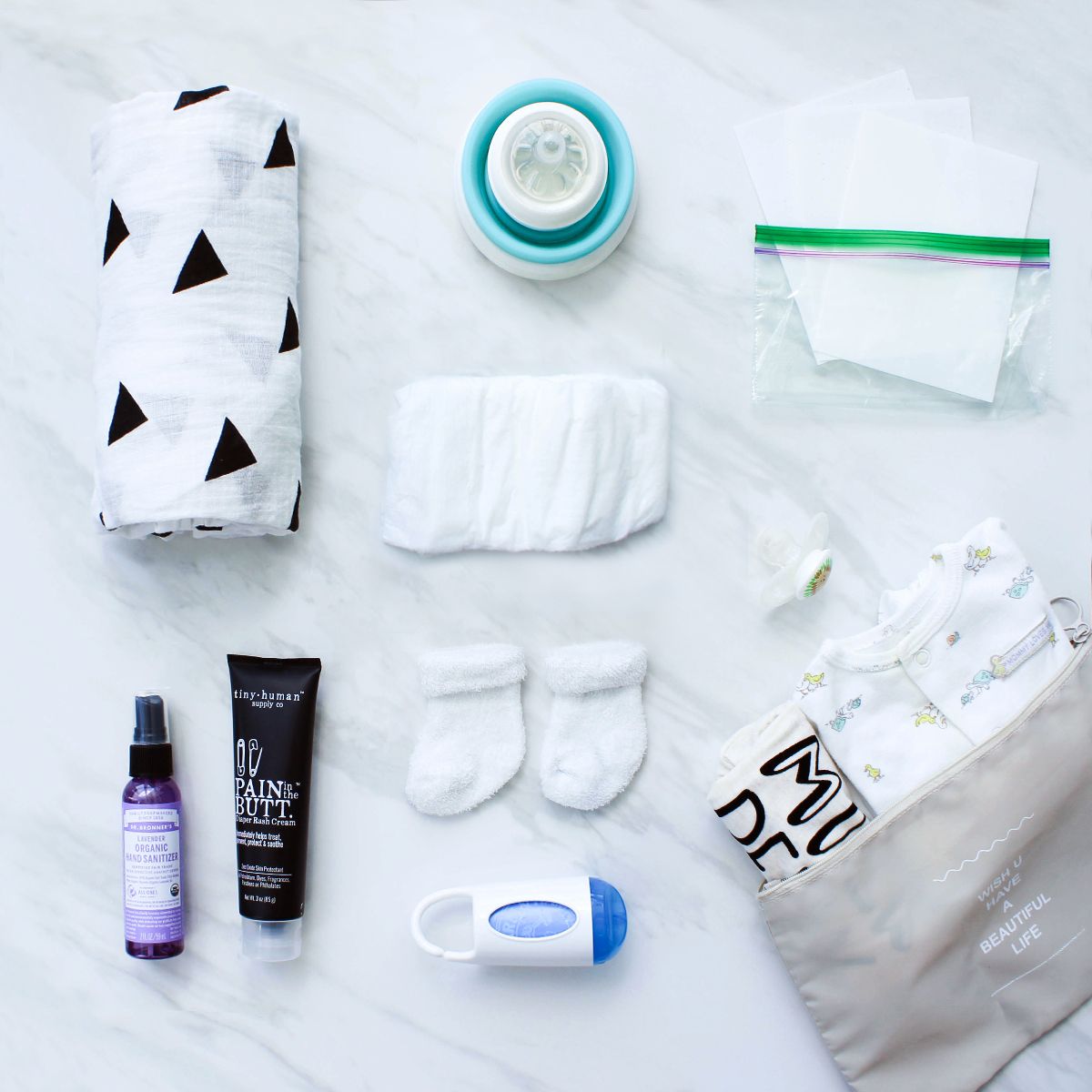 How to assemble an Oh Shit Baby Kit for your car:
Step 1:
Label four Ziploc bags with the diaper and clothing size.
Here what we did:
Size 2 diaper : 0-3 month bag
Size 3 diaper: 3 month bag
Size 4 diaper: 6-9 month bag
Size 5 diaper: 12 month bag
Step #2:
Collect the other items and tuck them in your "Oh Shit" Kit. Feel free to include a note of inspiring words, a Starbucks gift card, and a Xanax. 😉
Step #3
Simply toss it in your trunk if it's something for yourself or beautify it if you're giving it as a gift. It would make a perfect baby shower gift for any expecting mom.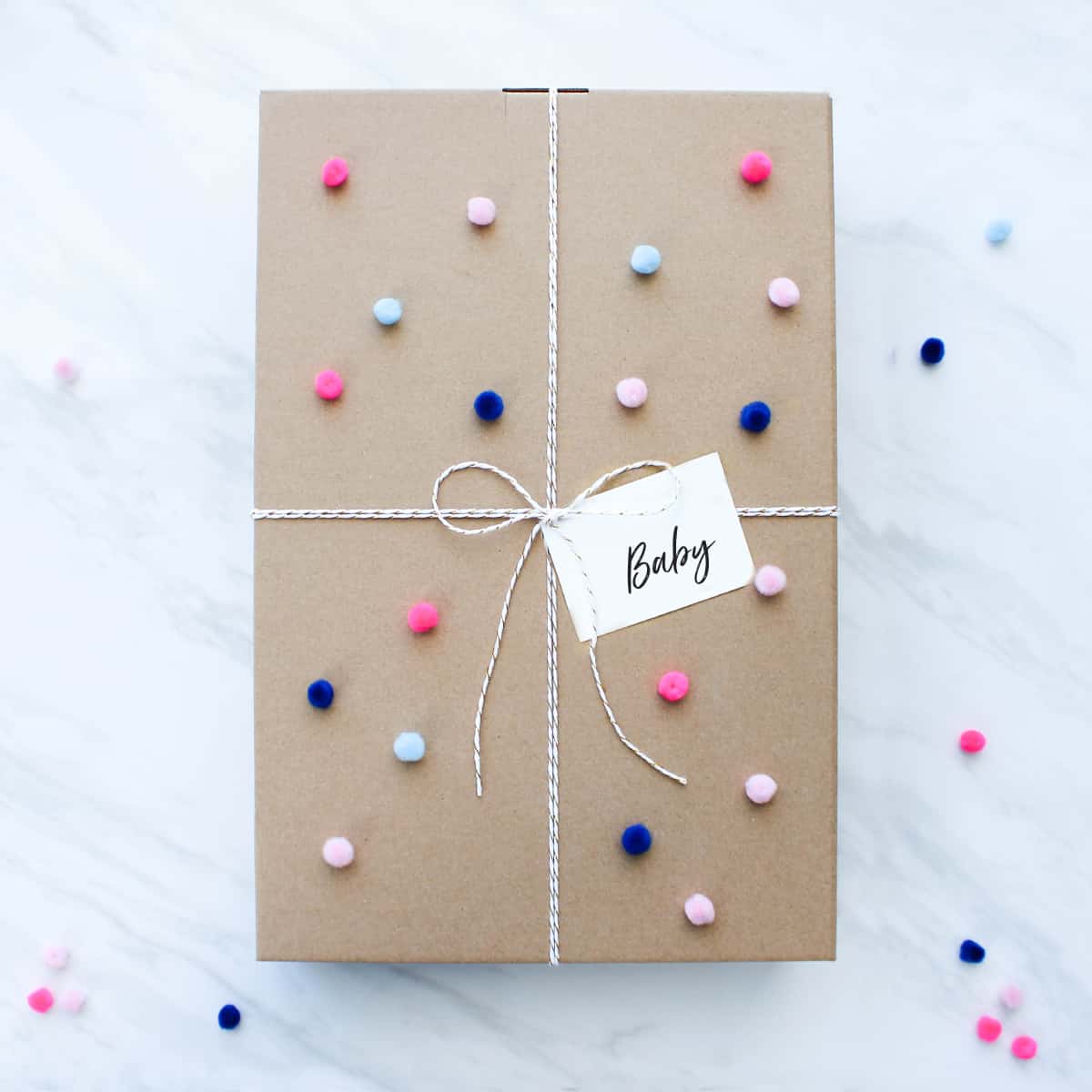 Whether you're giving it as an awesome baby shower gift, or just packing an emergency baby kit for your car to save your own sanity down the road, it's a great thing to have on hand. Is there anything else you think we should add?
Our next reco: New Mom Kits: Postpartum Recovery Station
---
Get posts & giveaway updates delivered right to your inbox
---
---