Most infants don't have a lot going for them in the hair department. But thanks to Baby Wisp, even little locks can be accessorized. These sweet, stylish bows comb into the finest, wispiest baby hair. Yep, they will really clip into just a few strands.

One of our favorite baby fashionistas took Baby Wisp bows for a spin around the playroom. She only says Mama and Dada… but we know she's thinking, "looking good, girl!" when she sees her reflection in the mirror.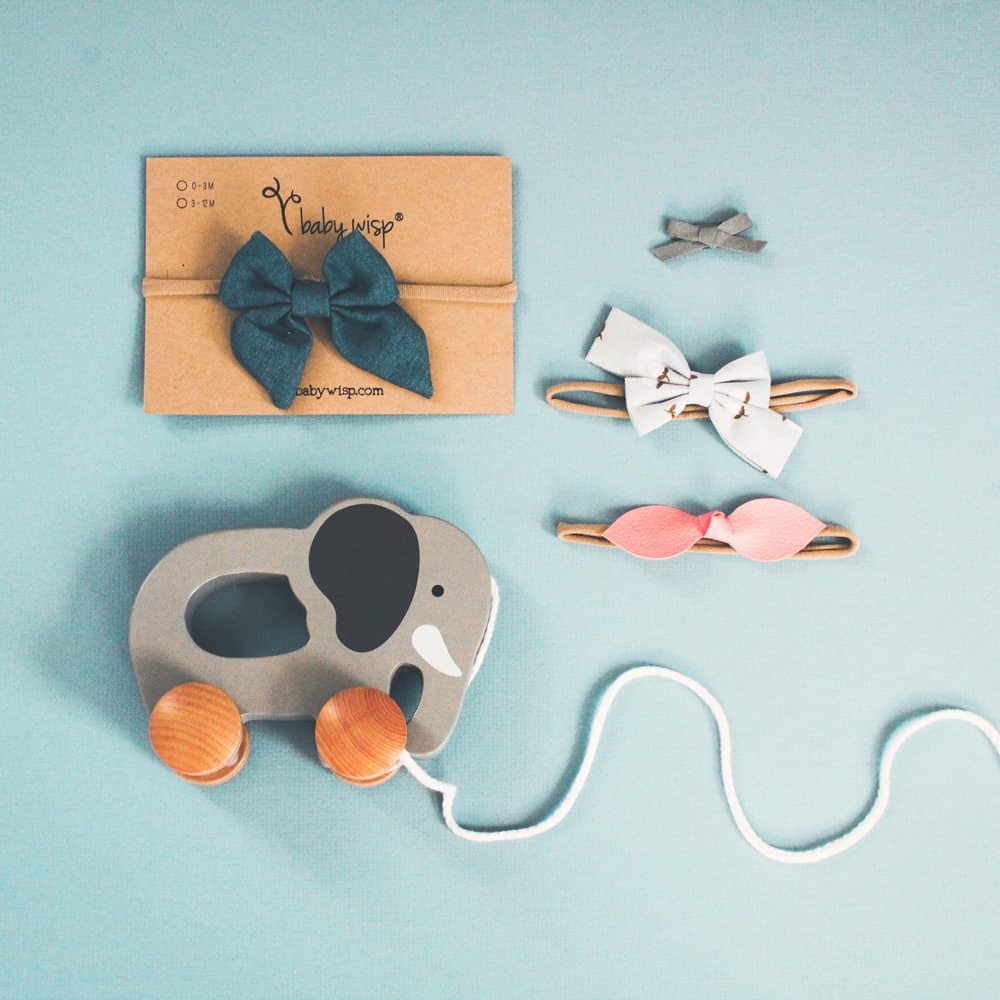 What We Love:
They even make a onesie look cool: You are never too young to start accessorizing. Their headbands and Mini Latch Wisp Clips come in a ton of colors, styles, and patterns. Don't say we didn't warn you… you will want All.Of.The.Bows. There's grosgrain ribbon, satin ribbon, organza, faux suede, lace, cotton fabric…. you get the gist. Any outfit or any occasion will have its perfect match.

They stay in! You won't find yourself playing the oh-so-fun game of, "let's see how many times we can put this hairbow back on today!" These bows don't budge.

Peace of mind for parents: Aside from the cute factor, each batch is tested for lead, cadmium, and mercury. Stitching is used instead of chemical glue. So you never have to worry about what materials you're clipping onto your baby's head.

Headbands don't leave a mark: These headbands don't leave indentations, so you know it's soft and comfy for your little one's little noggin.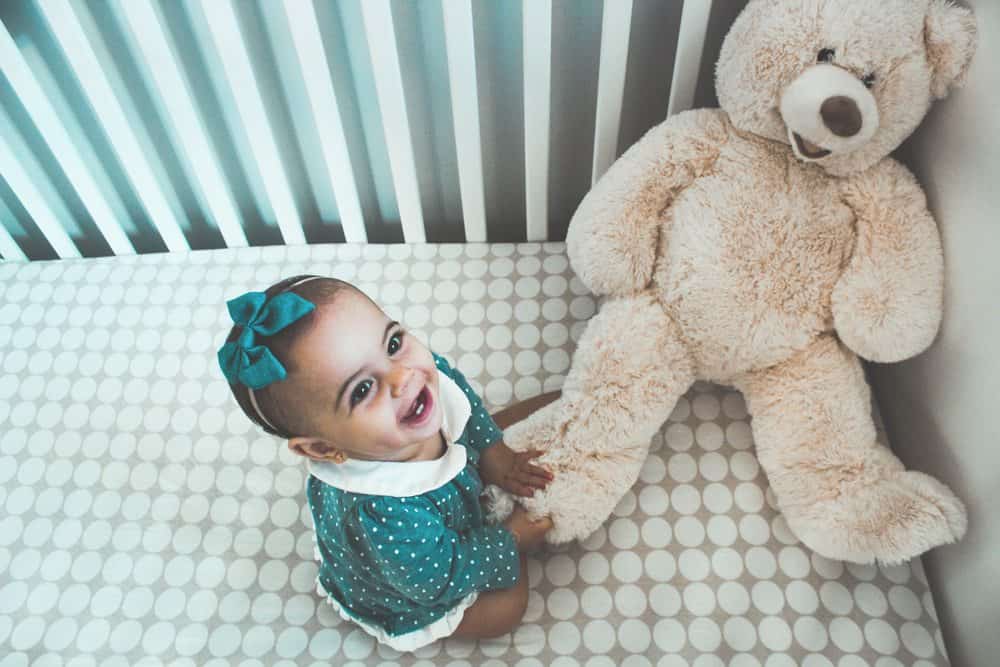 Things to Consider
Mobile babies have zero interest in sitting still while you style their hair. Since the Mini Latch Wisp Clips require a bit of maneuvering into the hair, you may find it challenging to clip onto your busy bee. If that's the case, go with a headband.

Once your tot's fine baby hair gets thicker and longer, try Snap Clips that use a ribbon lined clip to slide into the hair and snap shut.

Be sure to remove any clips, headbands, bows, etc. when your baby is unsupervised or sleeping.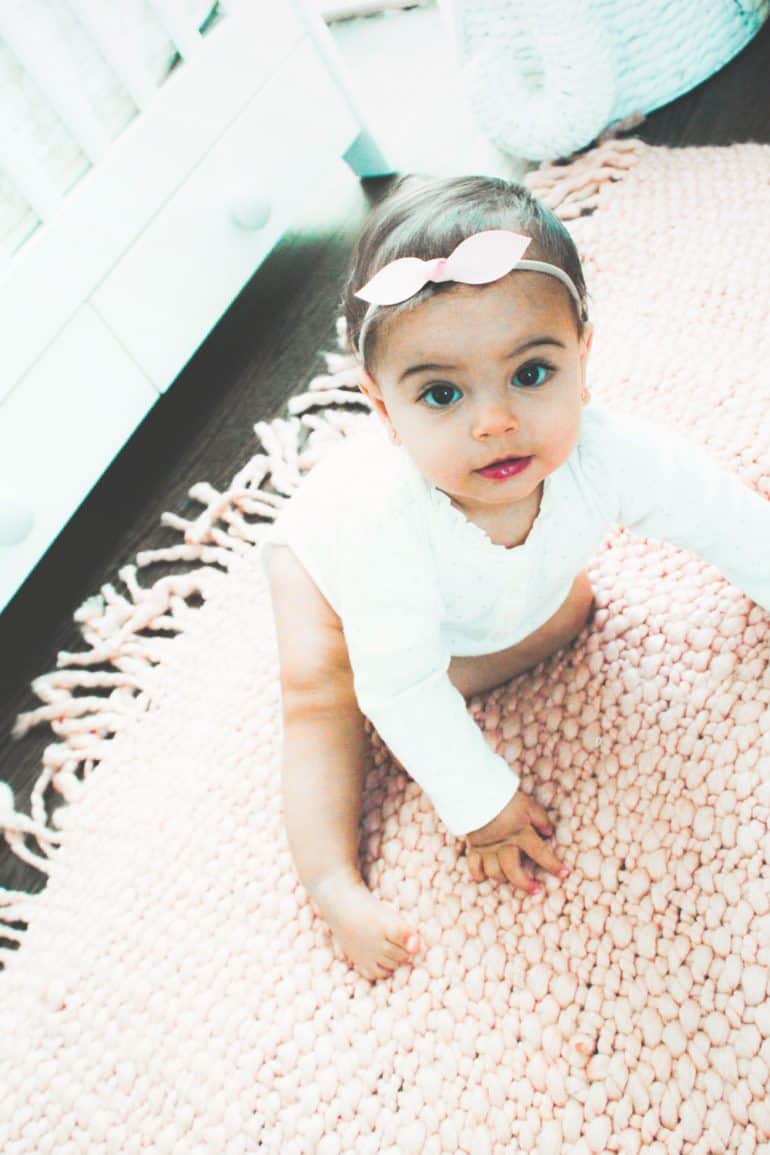 Bottom line:
Not all baby bows are created equal. Baby Wisp's quality materials and adorable designs take any outfit up a notch. You can check them out on the Baby Wisp website and on Amazon.
Related: Lovevery Baby Play Gym Review - Is It Worth the Hype?
---
Get posts & giveaway updates delivered right to your inbox
---
---