Smothering your favorite newborn with kisses and hugs is probably at the top of your to-do list no matter what time of year it is. However, with February 14 just around the corner, you may be looking for a way to commemorate baby's first Valentine's Day with a super sweet gift. We've rounded up 20 of our favorite Valentine's Day gifts that are so lovely, that sweet little baby probably won't even notice that you didn't share any of your heart-shaped chocolate with them.
Baby's First Valentine's Day Gifts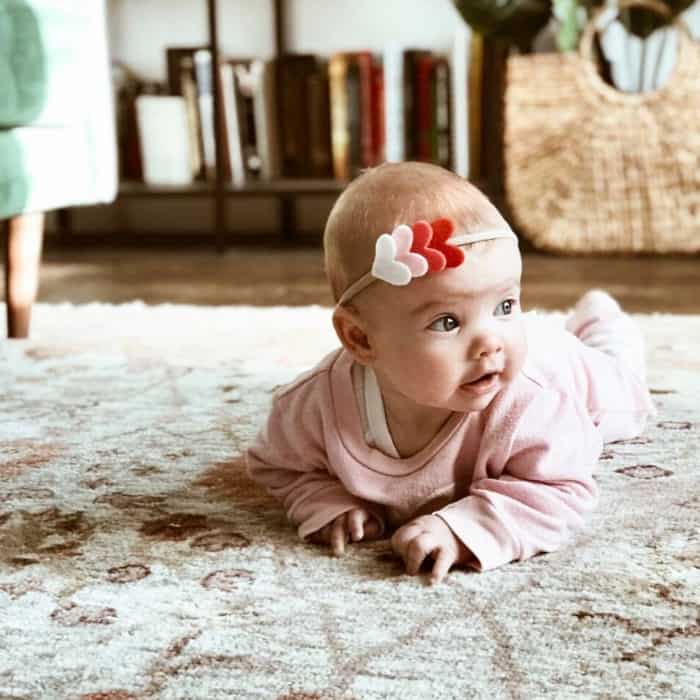 This one-size fits all headband is so stretchy that you can wear it when your baby isn't looking (but it might be a better idea to just buy one for yourself). The four little felt hearts are perfect for Valentine's Day, but this headband can definitely be worn with just about any outfit during the year. Get it from Etsy.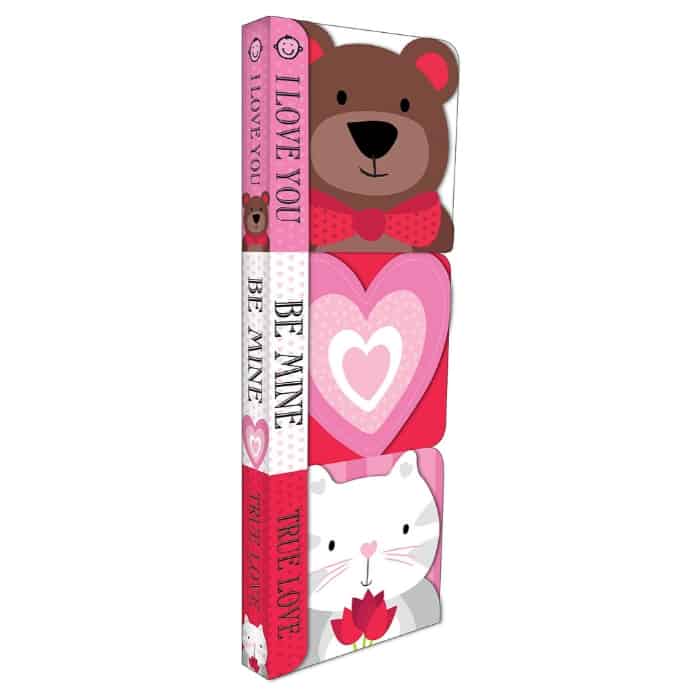 Your baby is sure to love these three separate, twelve-page, Valentine's-themed board books. There are hearts, flowers, and cuddly animals galore, with a word label for each picture. The small size and fun-shaped covers are perfect for little hands to hold. Get them on Amazon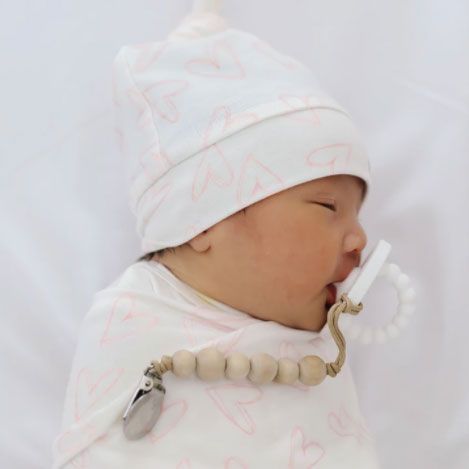 Babies love snuggling in this modern-looking swaddle, and parents can use it as a stroller cover, blanket, burp cloth, nursing cover, boat sail, fashion scarf… okay, we're getting a little carried away here. But you get the picture – it's super versatile, and kind of a great gift for your baby and yourself. Get the swaddle and the matching hat on Amazon.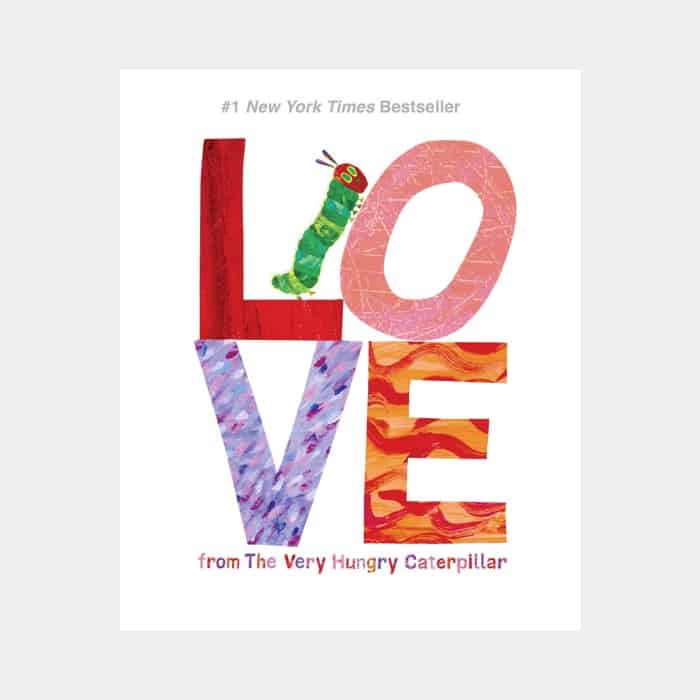 Everyone's favorite hungry caterpillar is here to let your little one know all the reasons why they're loved and make the world a better place. Parents and kids alike will love turning the pages to explore images from the unique and beautiful works of Eric Carle, while reading each heartwarming line of the story. Get it on Amazon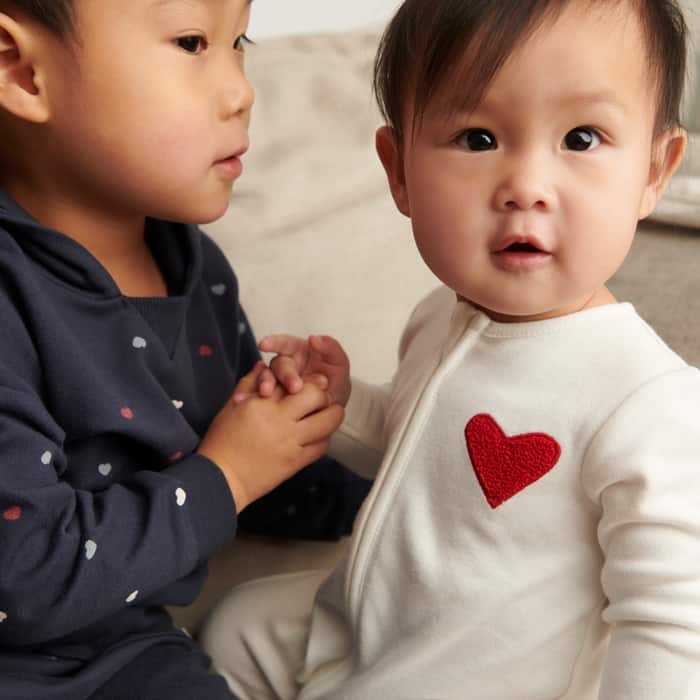 This sleeper from Mori is almost too cute for words. The simple little heart patch makes this snuggly little outfit perfect for Valentine's Day, but not so over the top that it couldn't easily be worn all year long. Also, it's got a zipper, making it a parent's best friend when it comes to doing quick diaper changes in the middle of the night. Get it from Mori.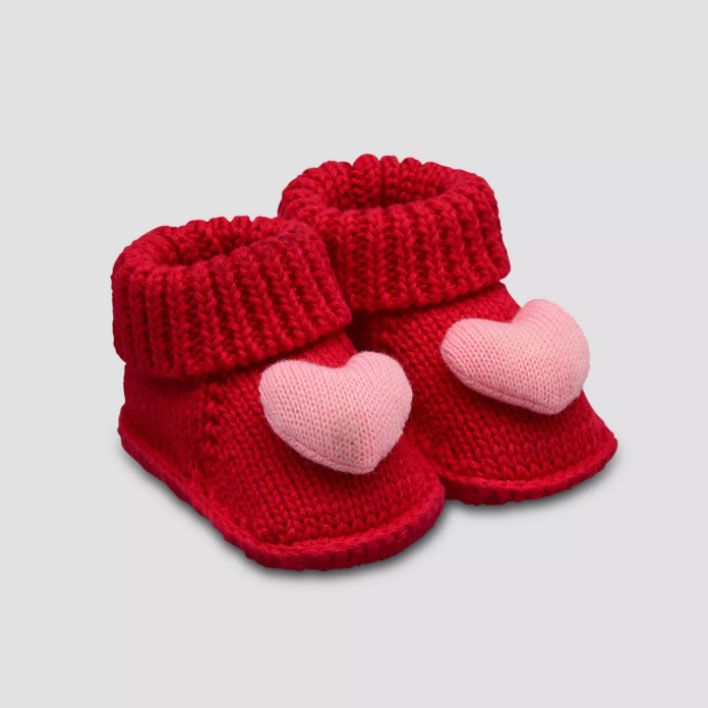 These sweet little slippers will steal your heart and keep baby feet cozy and warm. Find them at Target.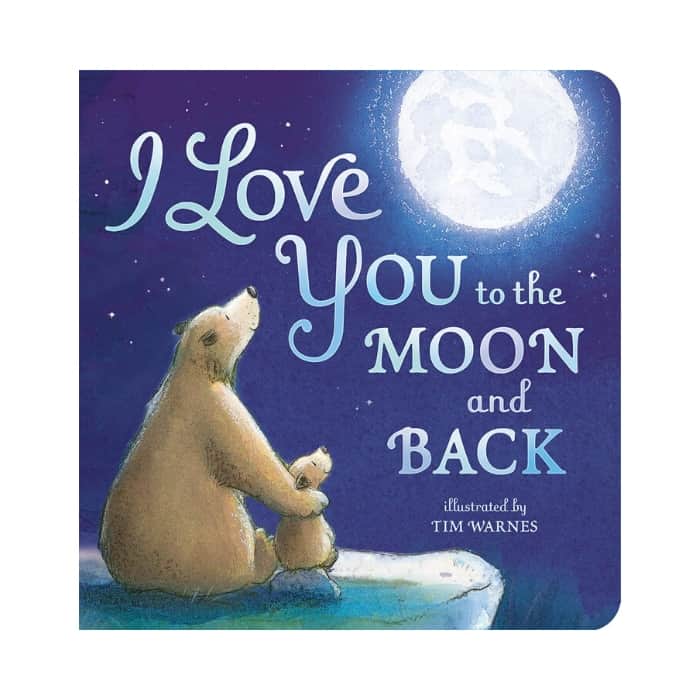 This board book is perfect for story time all year long. The gentle rhyme about all the ways a bear and its baby share their love for each other will want to make you touch noses with your own little cub. Get it on Amazon.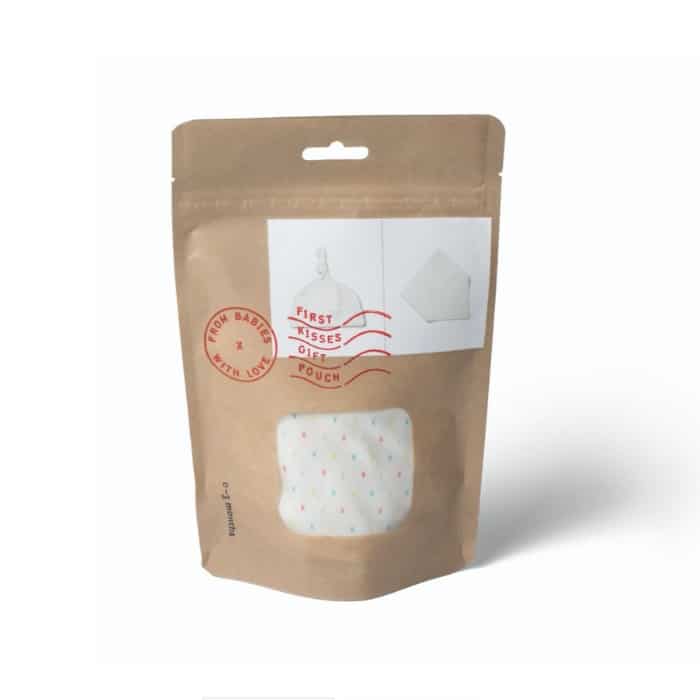 In our opinion, this is the ultimate baby's first Valentine's Day gift, because all of the profits from your purchase go towards helping abandoned and orphaned children around the world. So, not only is your baby getting an adorable, organic bandana bib and knot hat with a super cute print, but you're also helping vulnerable kiddos who could use a little extra love all year round. Get it at From Babies With Love.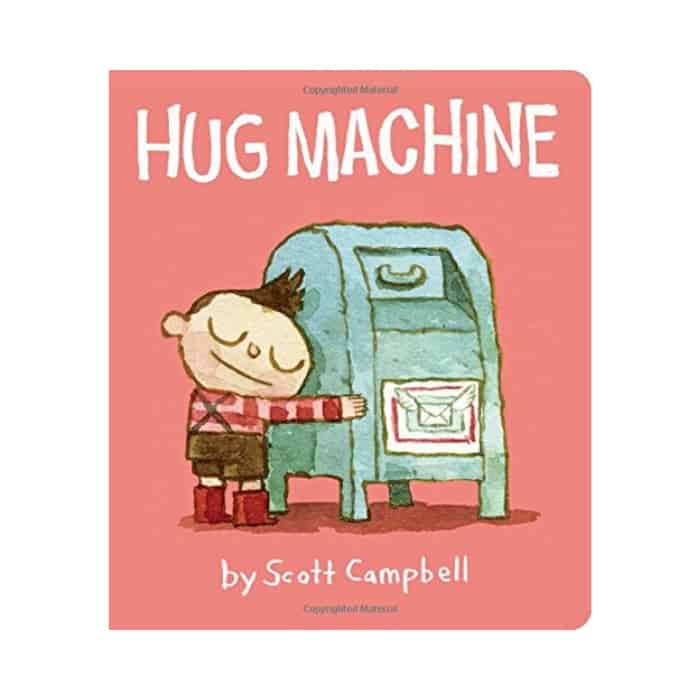 Teach your kiddo the importance of giving and receiving a good old fashioned hug with this fun and silly story. With cute illustrations and a super-sweet message, even the teeniest baby can appreciate the value of showing everyone you care (even if they're covered in spikes!) Get it on Amazon.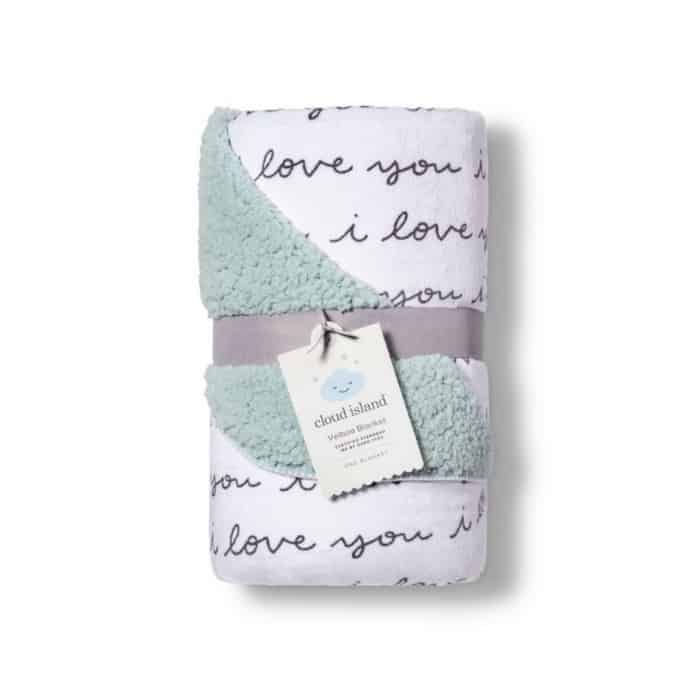 The all over "I love you" print is totally gorgeous, and the plush and warm material will likely make this blanket a front-runner as your babe's new favorite. This reversible blanket has also been tested and OEKO-TEX certified which means that its dyes and fabrics are free from harmful levels of more than 300 substances. Get it from Target.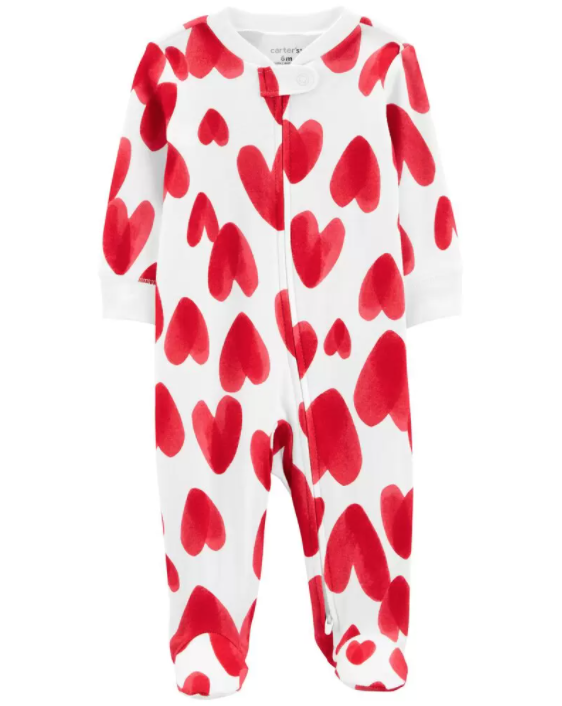 Designed to be all day comfort from sleeping to playing. Plus, with an inverted zipper, baby's arms and tummy stay warm during diaper changes. Get it from Carter's.
Carter's has a whole selection in their Valentine's Day shop!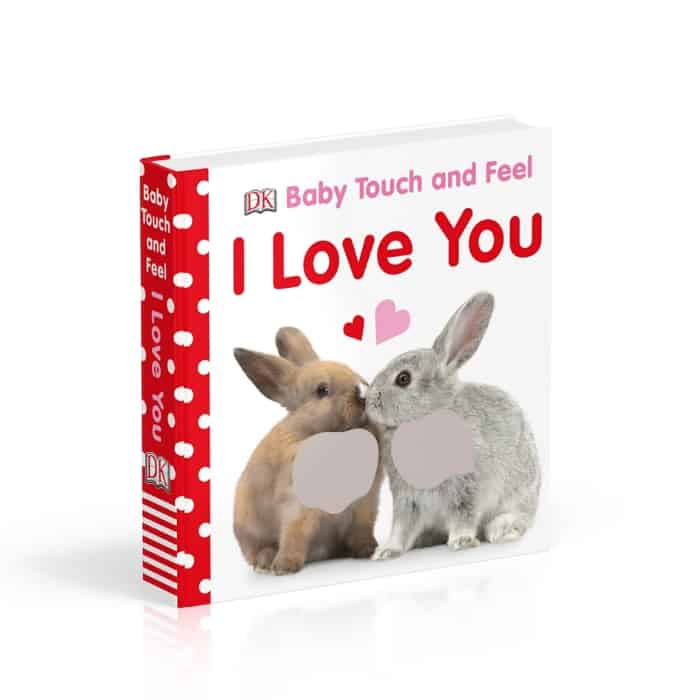 Babies adore exploring different textures, making this a book that's guaranteed to hold their attention all the way till the end. This USA Today bestseller is filled with twelve pages of soft bunnies, fuzzy bears, sparkly hearts and more. Get it on Amazon.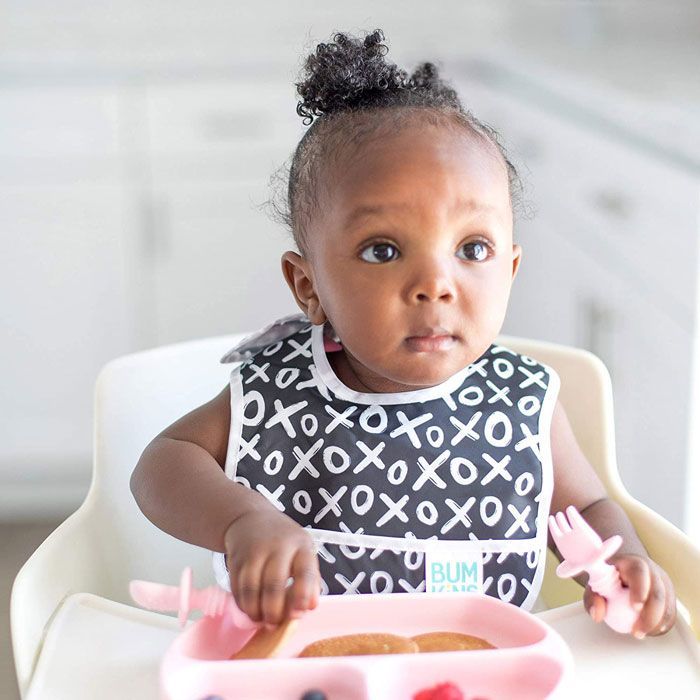 These waterproof starter bibs attach over the back of the shoulder with a hook and loop for a quick, tug-proof fit. A crumb catcher/catch-all pocket helps contain spills. You can find them on Amazon.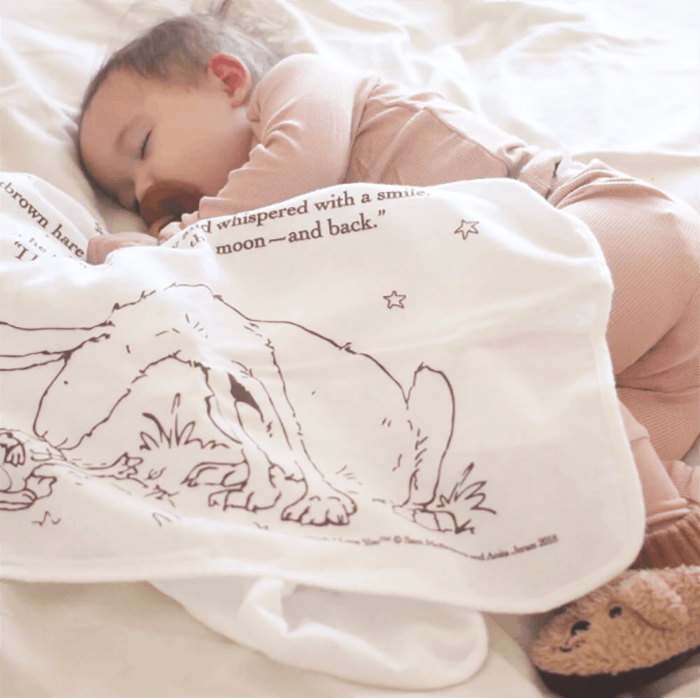 If you enjoy Sam McBratney's classic story about the depth of love that is shared between parents and their children, you're gonna love this gift idea. The entire text and illustrations from the original Guess How Much I Love You book cover this super soft 100% cotton flannel blanket. With this blanket, you'll have a story to carry with you, no matter where you and your babe go! Get it from Etsy.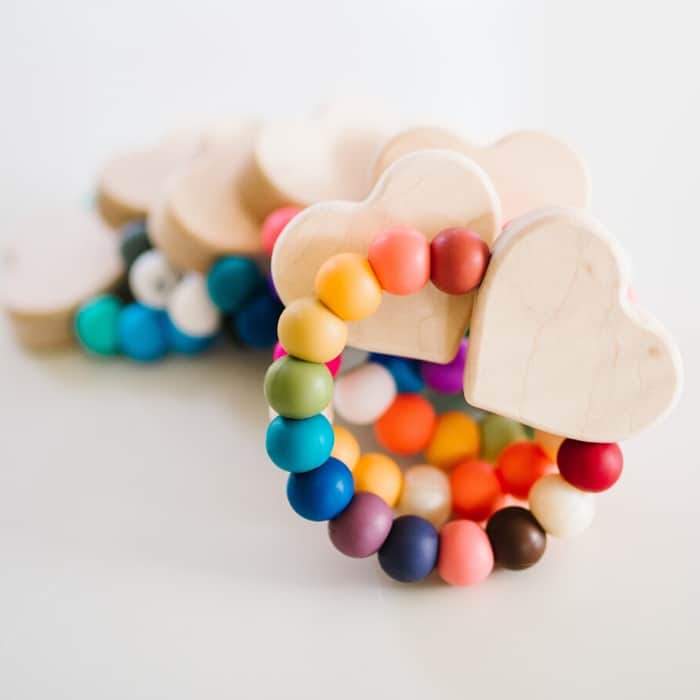 Hey, kid. I love you. Chew on that for a while. This gorgeous teether comes with silicone beads and a wooden heart made from American Maple. All surfaces on the teether are totally safe for chewing. The wood is naturally antibacterial and is sanded totally smooth. Each silicone bead is free of all the bad stuff, including lead, BPAs, phthalates and cadmium. The teether can even be put into the freezer to cool down the beads for sore little gums. Choose one of 8 different colorways, and make the teether even more special by having your babe's initials engraved onto the heart (for an extra charge). Get it from Etsy.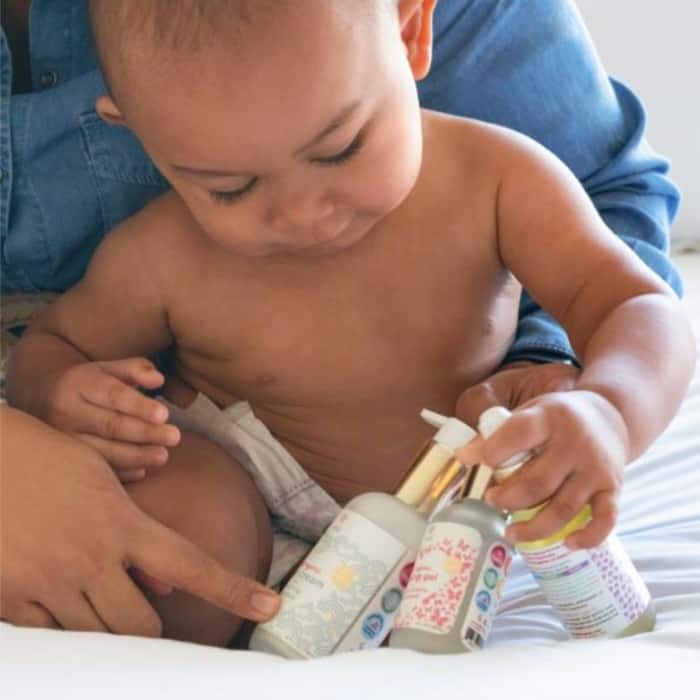 The only thing better than giving the perfect gift is giving the perfect gift that gives back. With your purchase of this dreamy skincare set that both mom and baby can use, 50% of your purchase is donated to the Blue Dot Project, which supports moms suffering from Postpartum Depression, Post Traumatic Stress Disorder, and other mental health disorders. The kit comes with a shampoo and body wash, a healing gel for treating acne and eczema, nourishing oil for replenishing sensitive skin, and a moisturizing face and body cream. Get it from Beb Organic.
Do you have a great idea for Baby's first Valentine's Day gift?
Was there something from our list that you loved or do you have something else picked out? Let us know in the comments!
Our next reco: Best Valentine Gifts for a Pregnant Woman
---
Get posts & giveaway updates delivered right to your inbox
---
---