Grove Collaborative partnered with us and sent a box of products so we could give them a whirl (and tackle a massive pile of baby laundry in the process). All the opinions here are my own.
Once I became a mom, I started paying a lot more attention to what was actually in the products I bought. Gone were the days of choosing a laundry detergent because it smelled good. Suddenly, I was researching non-toxic cleaning supplies, reading labels on dryer sheets, and comparing ingredients in different brands of wipes. I even learned how to spell the word phthalates (it's a hard one, right?). But all this research takes time. And moms only have so much time to spare for Googling (although searching for answers to, "Will my baby EVER sleep?" is a worthwhile exception).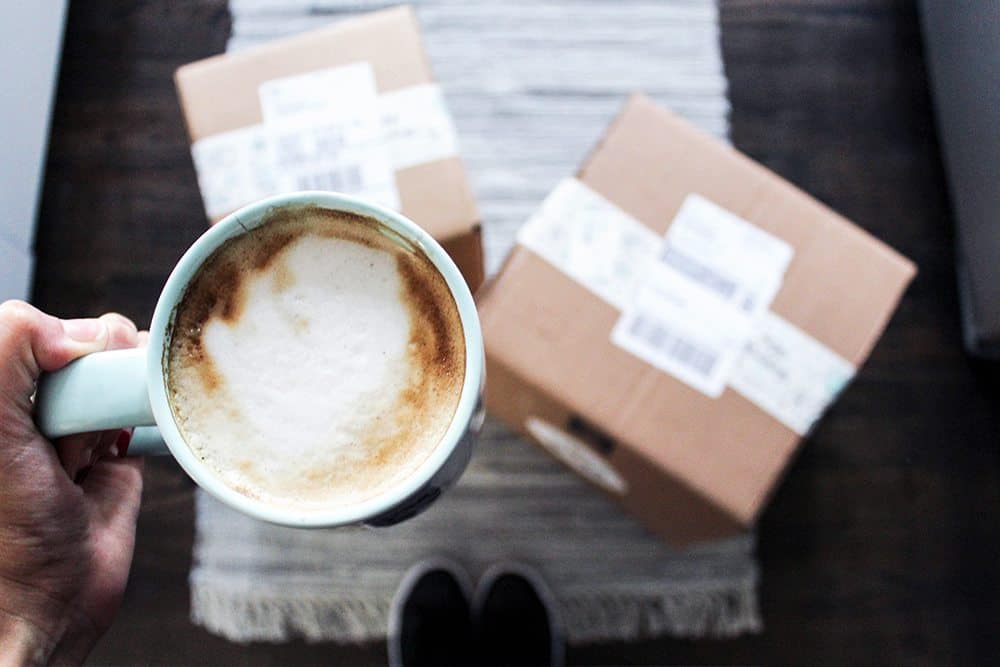 Enter Grove Collaborative
This subscription-based delivery service is a game-changer for parents who want all-natural products, without the hassle of shopping on multiple websites or gasp — IN A STORE. Because you know who likes to have massive diaper blowouts in stores? Babies. Don't risk it.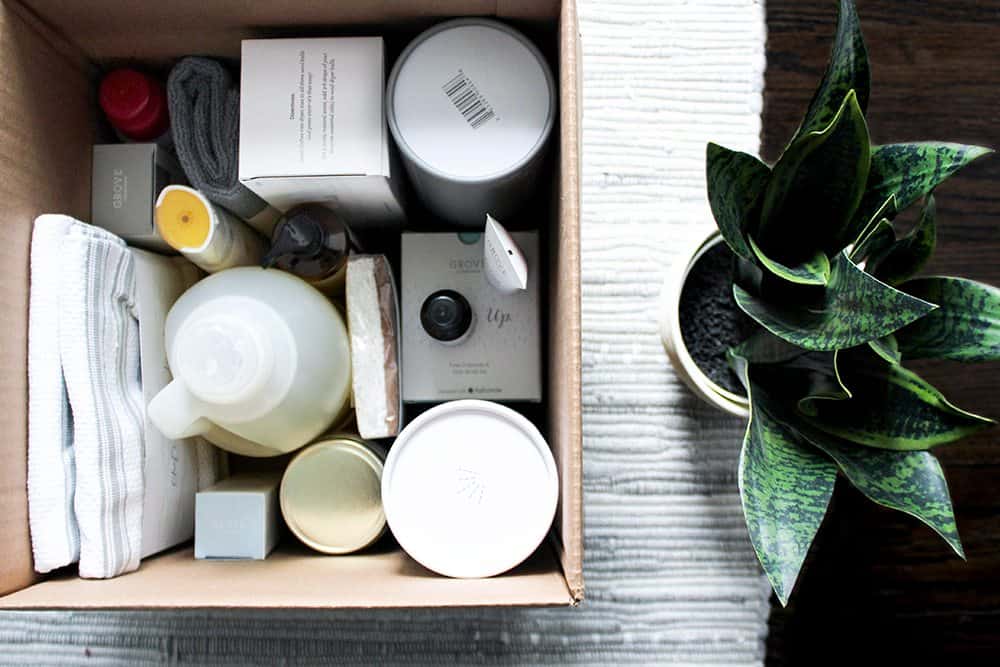 Grove Collaborative is designed to make it easy (actually, a pleasure!) to buy things like toilet cleaner, dish sponges, hand sanitizer, baby shampoo, detergent, and so much more. They sell popular brands including Mrs. Meyer's, Dr. Bronner's, Method, and Seventh Generation, in addition to their own line. The best part: the products are affordable, effective, sustainable, and free of harsh chemicals.
Simply sign up for monthly shipments (which can always be modified or paused) or buy your favorites on an as-needed basis. It's free to join and shipping is always a flat rate of $2.99. Plus, when you sign up, you'll get an awesome free bundle of best-selling products (more details at the bottom of this post… so keep reading!).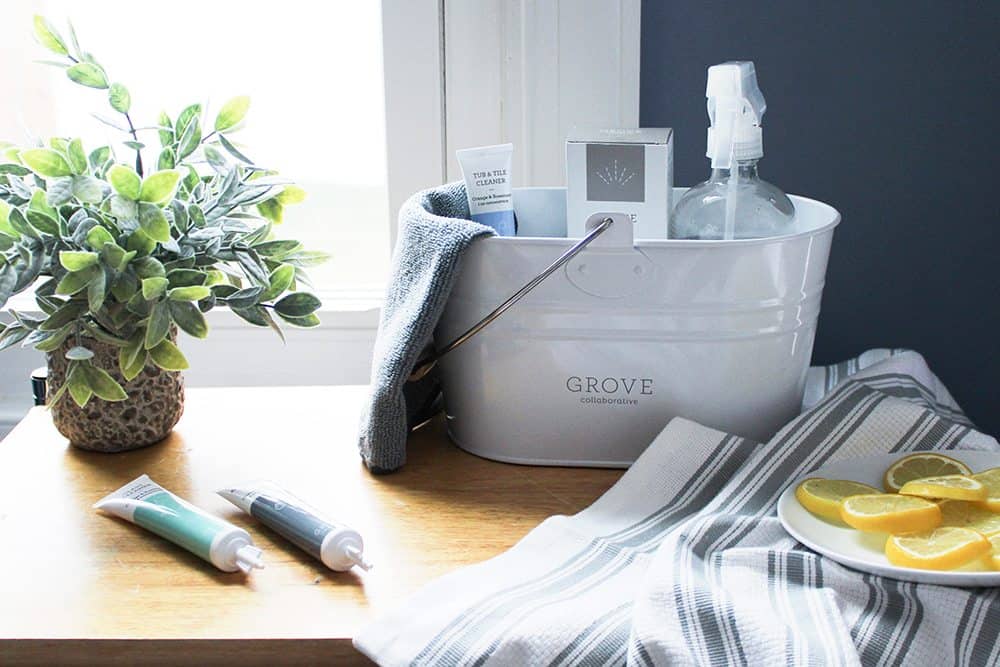 The Best New Mom Finds on Grove Collaborative
There are tons of great products to choose from, but we sampled a handful that are especially helpful for new moms.
Let's start with laundry… because (sigh), there's always laundry.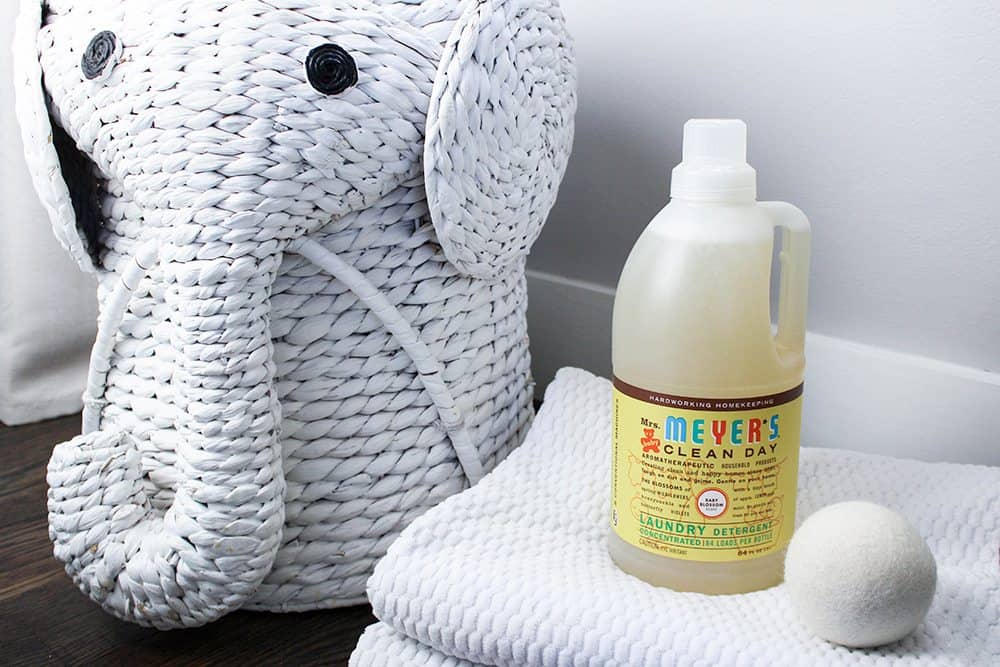 Mrs. Meyer's Baby Laundry Detergent
Some days I feel like I might as well pack some snacks and just move into my laundry room. (If I could use the time to catch up on my current Netflix obsession or take a nap… would that really be such a bad thing?). Mrs. Meyer's Baby Detergent is a winner. It's concentrated, so you'll get 64 loads out of one container. Although it's made from plant-derived sources, it has the power to take on whatever your baby's onesie sends its way. Essential oils give it a subtle, baby fresh scent which I'm enjoying on my own clothes, too.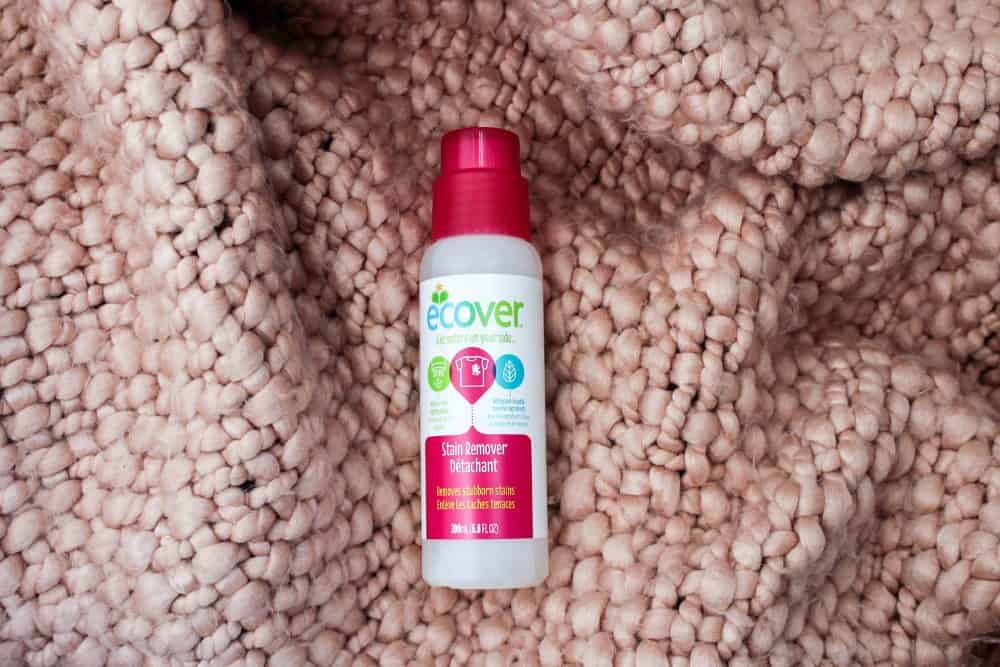 Ecover Stain Remover
Children always seem to destroy their cutest outfits. And speaking of… this product was tested on a blackberry-covered hoodie belonging to my boisterous toddler. In the two seconds it took me to put a bowl in the dishwasher, she scooped up her berries, squeezed them to a pulp, and rubbed them all over the table and herself. Ecover worked a miracle. Made with renewable plant-based and mineral ingredients (with a built-in scrubbing brush), this biodegradable formula saved her sweatshirt and my sanity. There's not a trace of the fruit-splosion.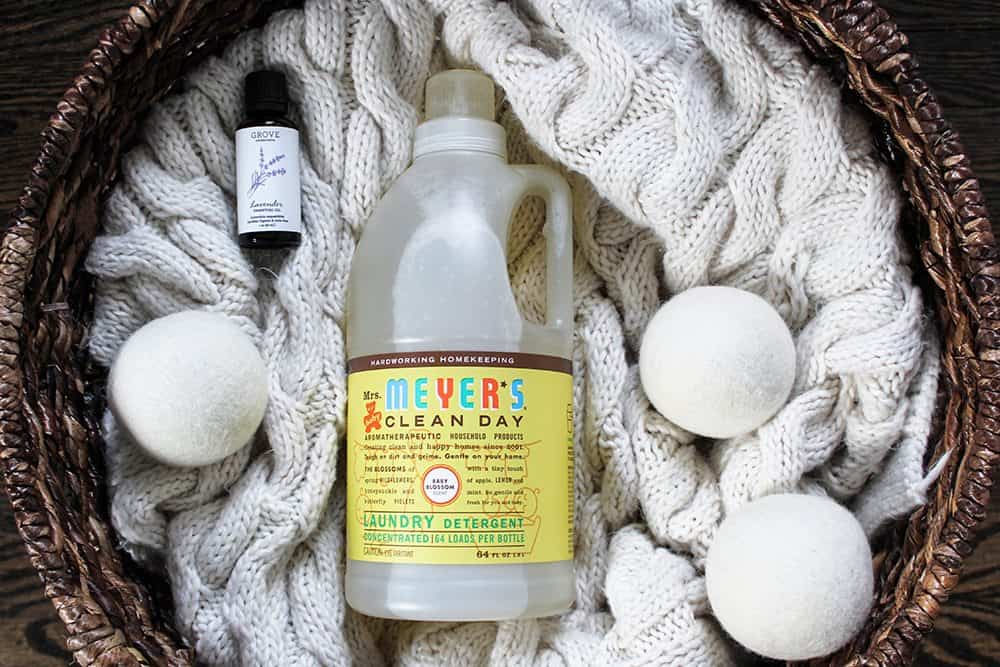 Wool Dryer Balls (3 Pack)
After a good wash (and stain removing session), these wool dryer balls bring home the win with soft, wrinkle-free clothes and sheets. Handmade with pure New Zealand wool, they last for 1,000 washes, while reducing drying time by 25%. So you can ditch typical dryer sheets with questionable ingredients. Tip: add a few drops of essential oil to the balls (like organic lavender).
Things for mom (yes, you need some good stuff, too).
Bergamot Orange Hand Cream
Cold weather + lots of bottle washing = super dry, cracked, rough skin. The Bergamot Orange hand cream is like a little vacation for your hands (even though what moms really need is a real vacation somewhere warm, where no one wakes us up at 5am asking for cereal). But I digress. Made with organic coconut oil, rosehip and argan oils, this ultra-soft lotion is light, fresh, and absorbs quickly. It even has anti-aging and antioxidant properties. The 2-ounce tube is perfect for keeping in a purse or diaper bag.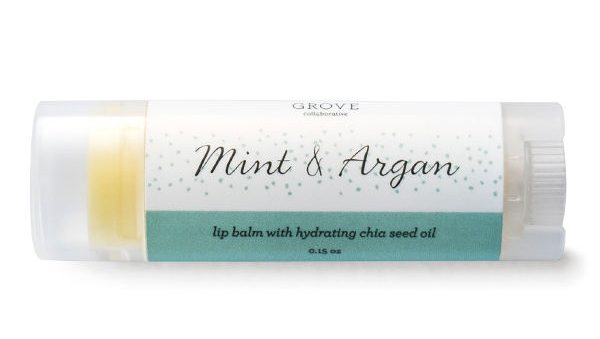 Mint & Argan Lip Balm
I never leave home without lip balm (and of course, assorted bunny shaped crackers for you know who). Grove's Mint & Argan Lip Balm is soft and hydrating thanks to the organic argan, chia seed, and coconut oil. This is a keeper!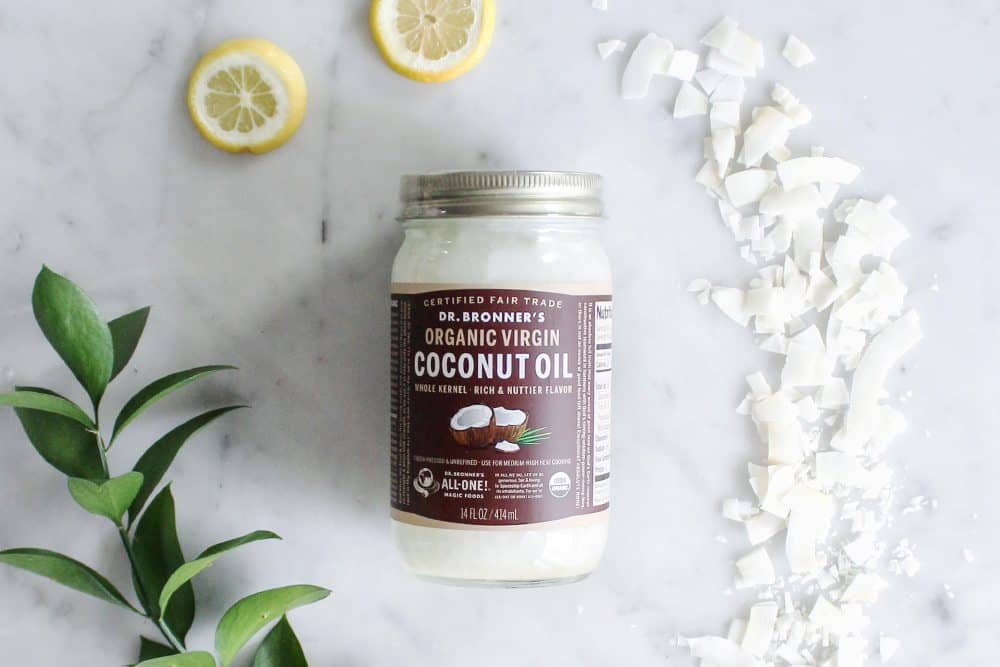 Dr. Bronner's Fair Trade & Organic White Whole Virgin Coconut Oil
I have to admit I'm really late to the coconut oil craze. But people are totally obsessed with this stuff since it has so many uses like cooking, baking, skin and hair care. Now that I have a big jar, I'm already trying out some new recipes. You can't go wrong with a great product that's multi-purpose.
Household and Baby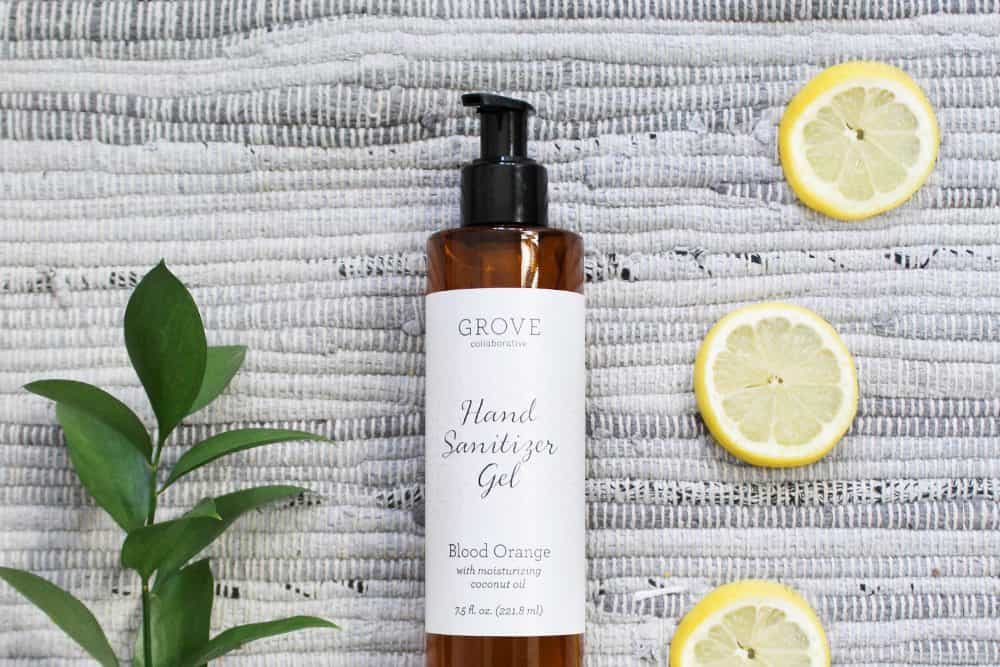 Hand Sanitizer
Hand sanitizer is a must-have when people want to hold your newborn or when you're wiping runny noses all day long. Grove's hand sanitizer gel is non-drying, fast-absorbing, and kills 99.9% of germs. Better yet, it comes in a pretty bottle, smells like blood oranges, and is soft on skin thanks to the added coconut oil. Keep it in your car, at work, or anywhere you need to ward off icky bugs. Actually, you may just want to bathe in this stuff.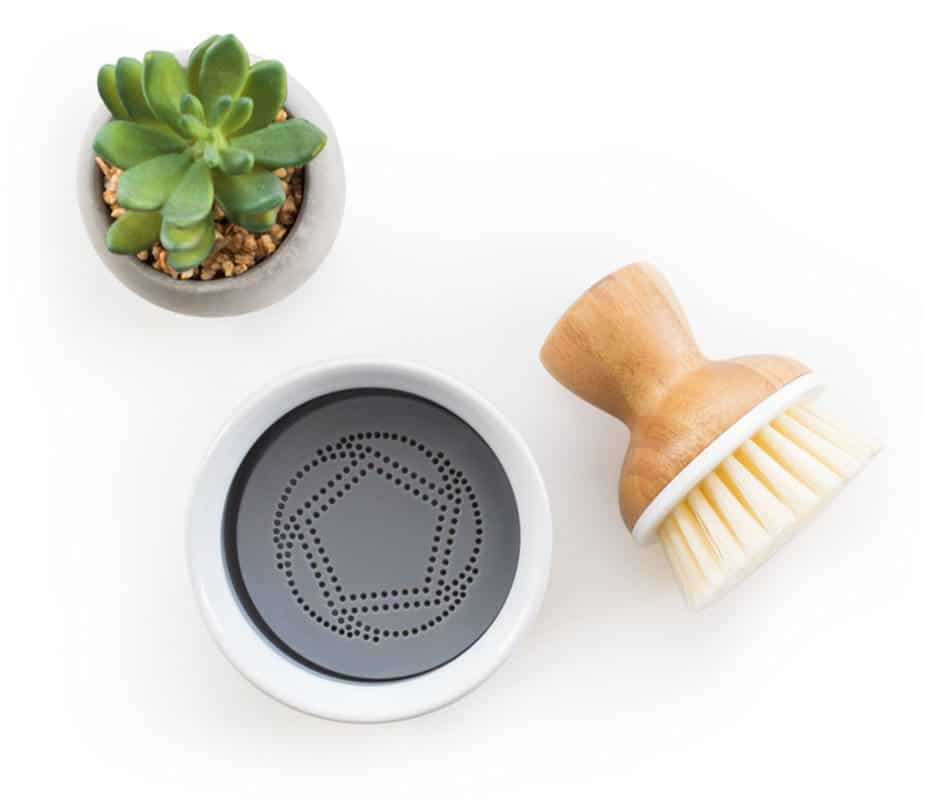 Bubble Up Dish Brush Set
Dishwashing—is it glamorous? No. But someone's gotta do it. This dish brush set made me feel fancy as I scrubbed away tomato sauce. Just put some soap and water in the ceramic bowl and use the brush to press down and create a lather. The bristles are great at removing food, compared to a typical sponge. Plus, the set looks really nice on the counter.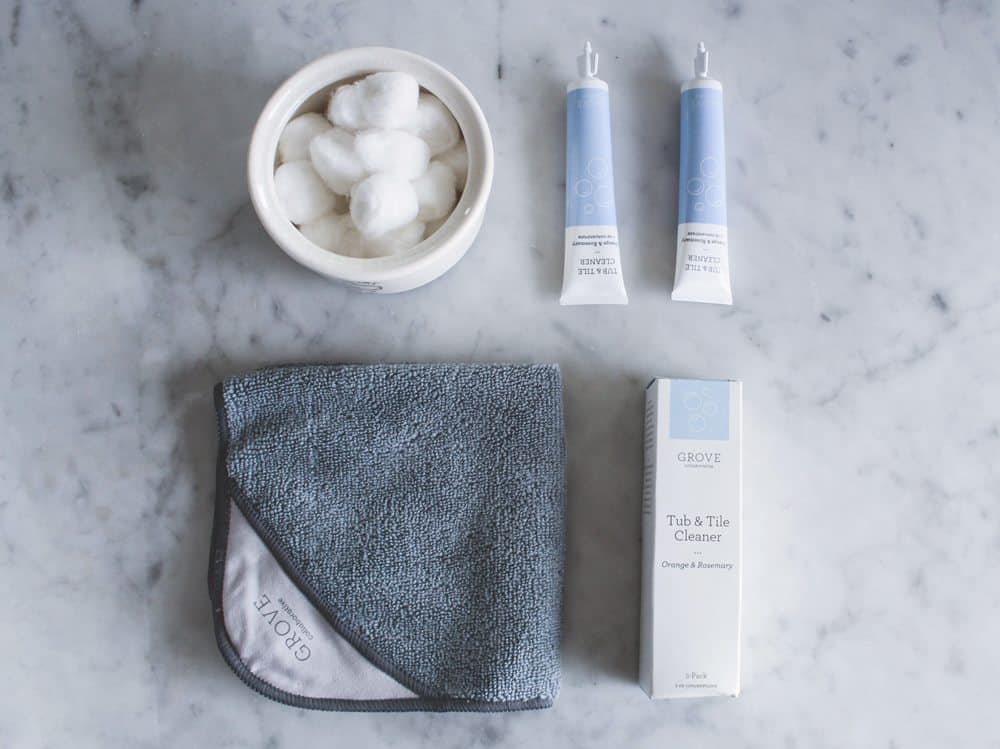 Tub & Tile Cleaner – 1 oz Concentrate
Finding cleaning products that get the job done without chemicals and mystery ingredients can be hard to come by. I love the concept (and the results!) of Grove's Tub & Tile Cleaner. Just squeeze a small amount of concentrate from the tube into a spray bottle (like this glass one with a silicone sleeve), add water, shake, spritz, scrub… and resume bath time in a sparkling clean tub.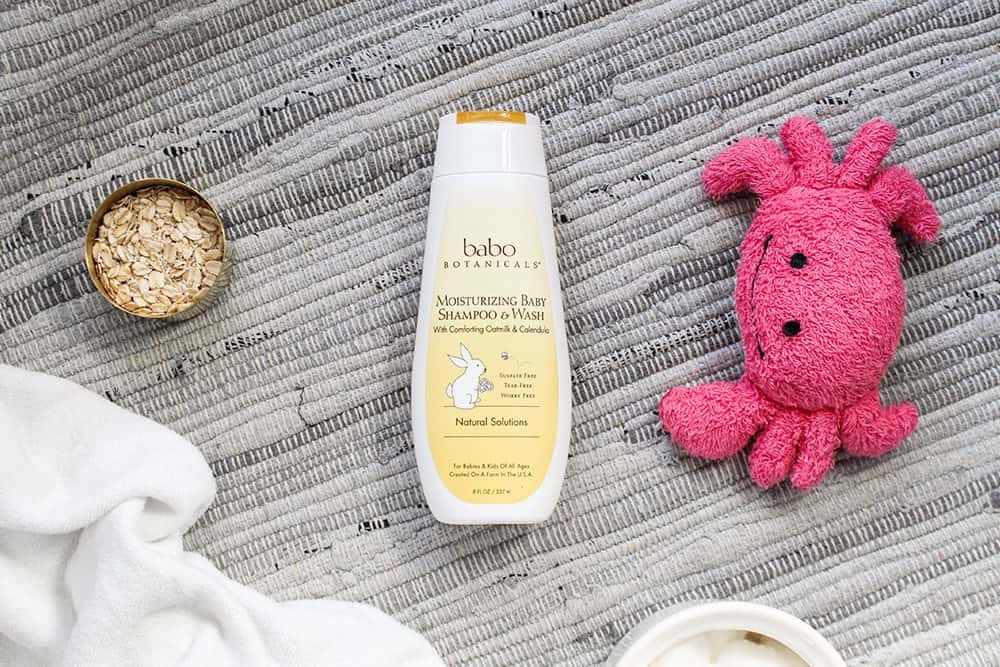 Babo Botanicals Moisturizing Baby Shampoo & Wash
This shampoo and body wash gets a #1 safety rating on EWG, so you can rest assured that the plant-based cleansers are safe for your baby's sensitive skin. Oatmilk helps calm dry skin while the Calendula oil works magic on cradle cap. Also, a 2-in-1 product always makes life easier.
In Conclusion: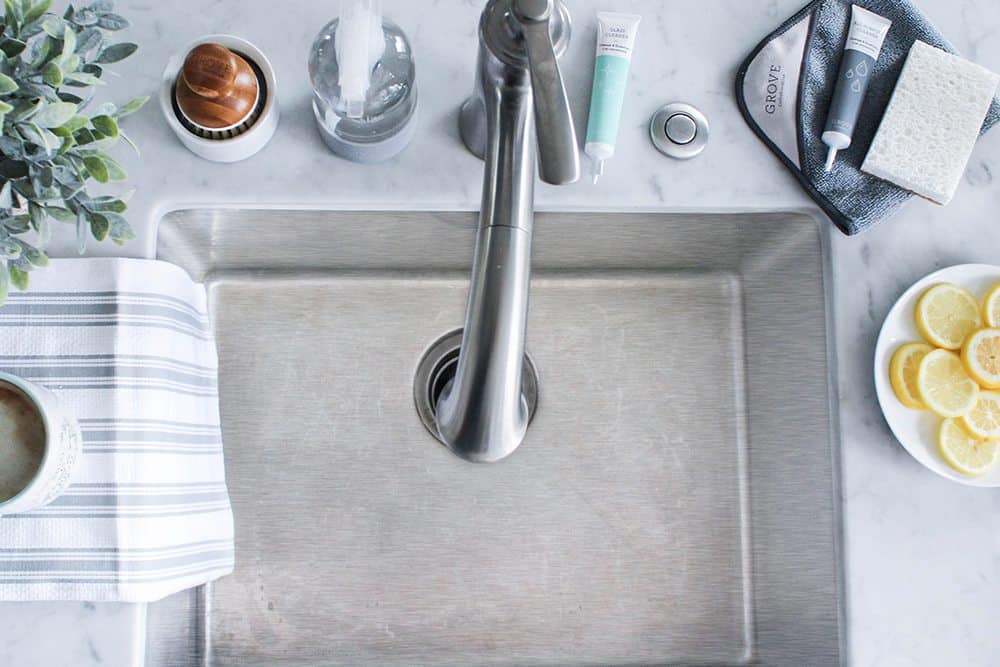 Convenience makes a huge difference when you're a busy mom. I loved being able to order fantastic, affordable products (that are good for people and the planet), without having to dig around on a zillion websites. And I never knew I liked Bergamot Orange so much. Or dryer balls! Or a little dish scrubbing brush in a ceramic bowl! Who knew opening up a box of household products could actually be fun?
Try This Free Bundle from Grove Collaborative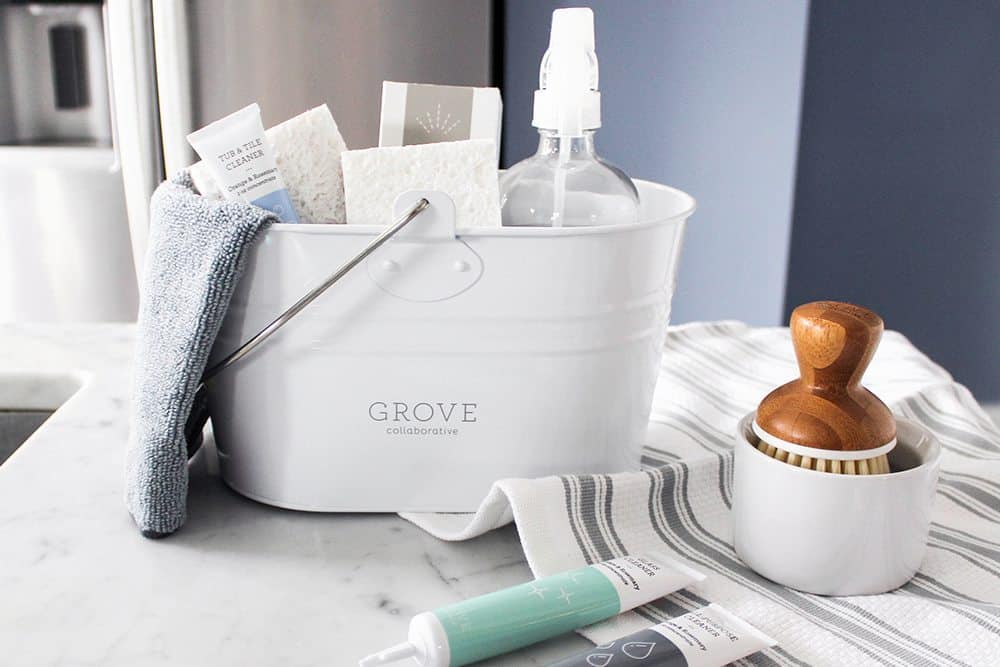 Get started on Grove by scoring a free cleaning concentrates bundle with your first purchase when you sign up. If you're already a customer, Grove will send you free scrubber sponges with your next order!

What are the best products you've found on Grove Collaborative?
Let us know in the comments!
---
Get posts & giveaway updates delivered right to your inbox
---
---