Google "organic diapers" and you'll be hit with an overwhelming 32 million search results.
Maybe you used "organic" as an easy stand in for "biodegradable" or "eco-friendly-ish" or "soft like buttah." Maybe you actually meant organic. Either way, it helps to get more specific about what you're actually hoping to get out of a diaper before you attempt to select an "organic" diaper brand for your babe.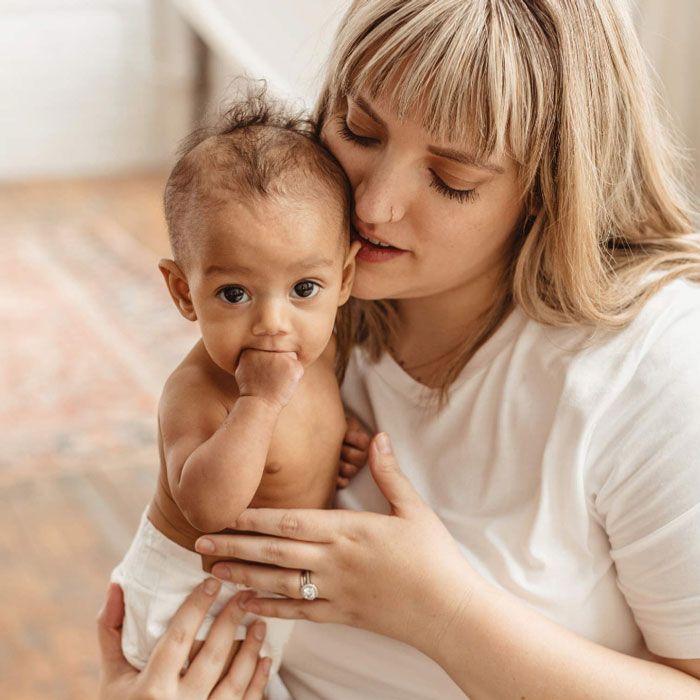 Why? Because similar to unicorns, fairies, and leftover bacon, organic disposable diapers do not actually exist.
If you've found yourself agonizing over which organic diaper brand to choose, let me help you figure out what you actually want and need by asking you a few pointed questions…
What are you actually looking for?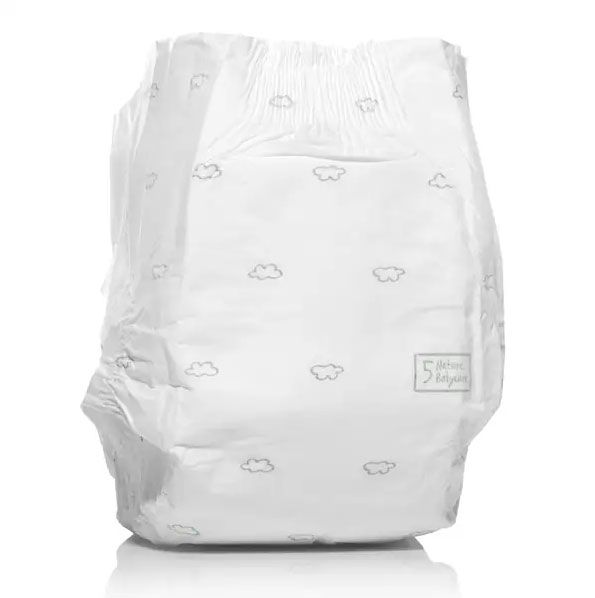 Are you looking for a diaper that biodegrades?
In that case, what you're really looking for is a "compostable diaper." Dyper, Bambo, Nest, Naty, Poof, and Andy Pandy diapers are all commercially compostable*. I prefer them in the order listed above, accounting for softness, fit, and price as my two main considerations. (They are all equally absorbent.)
*Note: There are very few compostable diapering services in North America. If you don't live near one of these services, you don't necessarily need to spend extra on compostable diapers unless you plan to compost wet diapers in your home compost. (Poop diapers need to be thrown in the trash if you don't have a commercial composting service near you.) When thrown into landfills where oxygen and sunlight are scarce, disposable diapers typically take hundreds of years to decompose – whether or not they're "compostable."
Compostable Diaper Brands
Search "Compostable Diapers." More importantly, search "Compostable Diapering Services." There are only a few.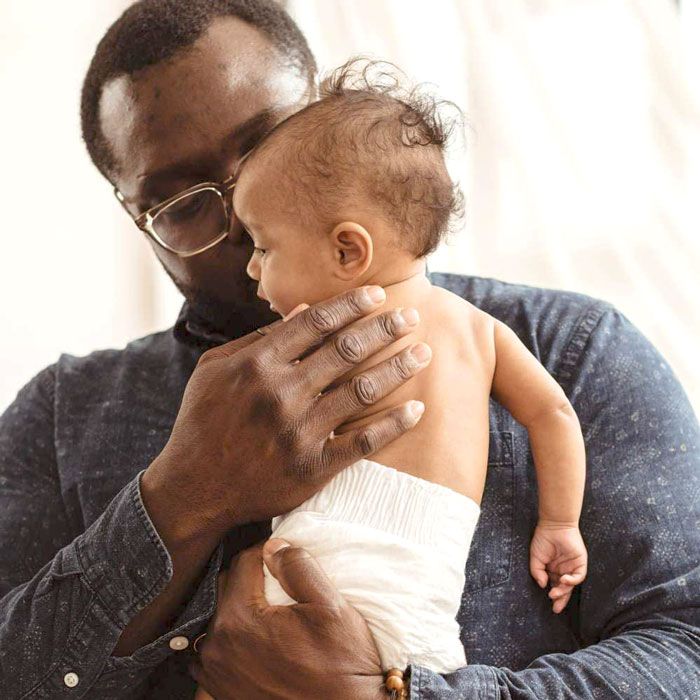 Are you looking for a diaper that doesn't wreak total and utter havoc on the earth?
Even though every single disposable diaper will end up in landfill, most diaper brands "give back" to the environment in one way or another these days. The compostable diaper brands listed above are the eco-friendliest, but there are also other great brands.
If you want the softest eco-friendlier diaper and don't mind a higher than average price tag, Coterie is where it's at. Pampers Pure, Parasol, and Honest Co. are also great options.
Eco-Friendlier Disposable Diaper Brands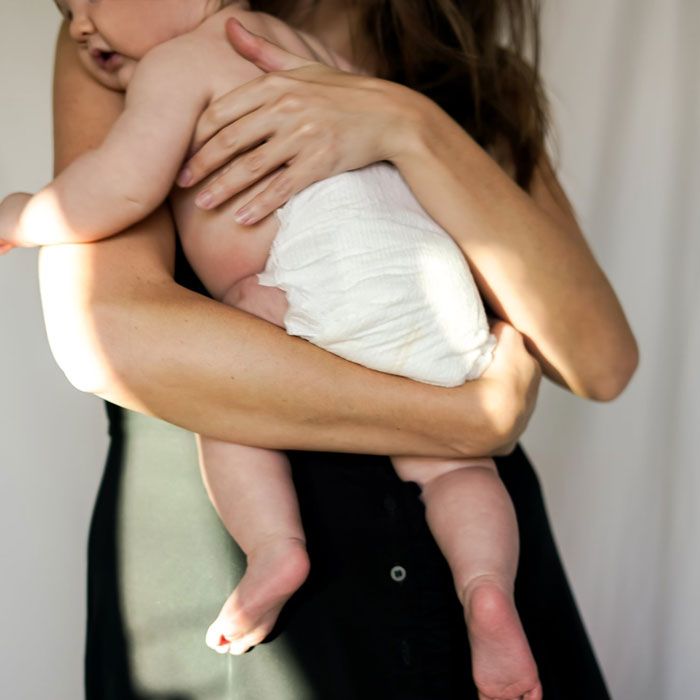 Are you looking for a diaper that is kind on your baby's bum?
If you're searching "organic diapers" because you're mainly concerned about protecting baby's softest bits, your options are even wider. You'll want a soft-to-the-touch diaper that is free from chemicals, fragrances, and irritants. There are several brands that don't make a huge effort to give back to the environment in any meaningful way, but are otherwise soft and free from nasty stuff.
Chemical-Free Disposable Diaper Brands
All compostable & eco-friendlier diapers listed above: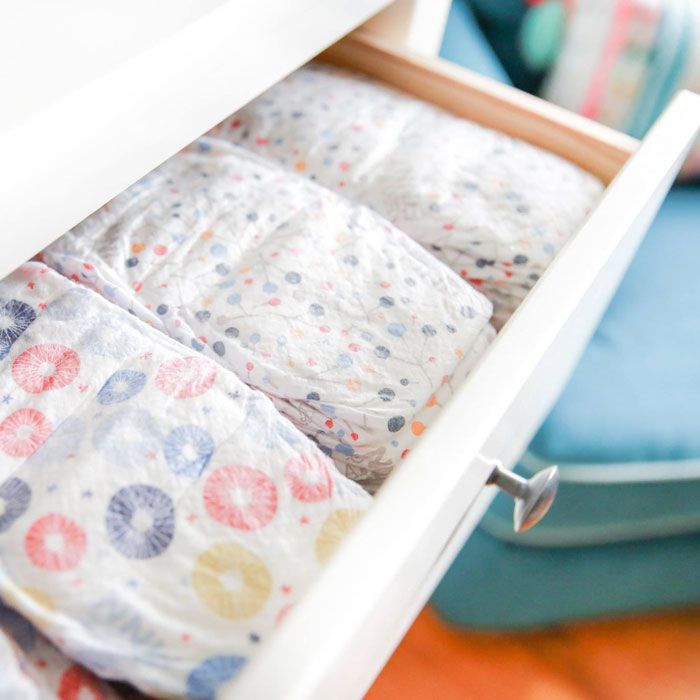 Are you looking for a cheap diaper that is free from nasty stuff?
If your main consideration is cost, but you're also trying to limit baby's exposure to chemicals, then the main thing you're going to compromise is softness and sturdiness. The brands below are all free from chemicals, fragrances, and irritants. Although they work and generally don't leak, they are not particularly soft and are less sturdy, with a tendency to rupture more easily than other brands.
Cheaper, Chemical-Free Diaper Brands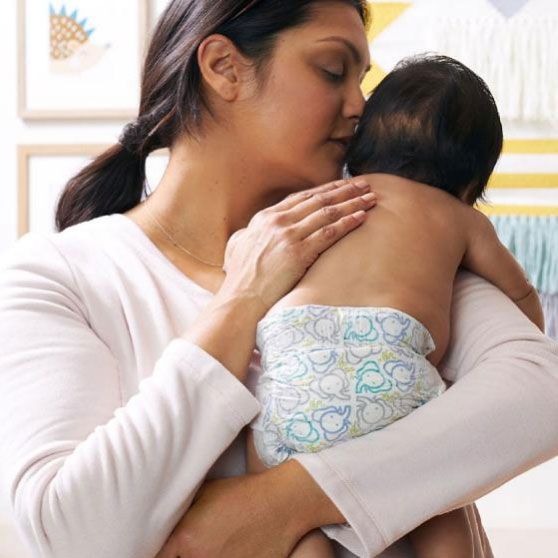 Are you looking for an actually organic cloth diaper?
If you're full earth goddess, you may be looking to go the cloth route. (Props. I've been doing it for four years and counting. Honestly it's not as hard as some make it out to be.) If you have a little extra coin, GroVia makes the absolute best and easiest organic all-in-one cloth diapers. If you're looking for the least expensive (and absolute earth friendliest) option, secondhand organic prefolds and covers will truly limit your impact on Motha Earth.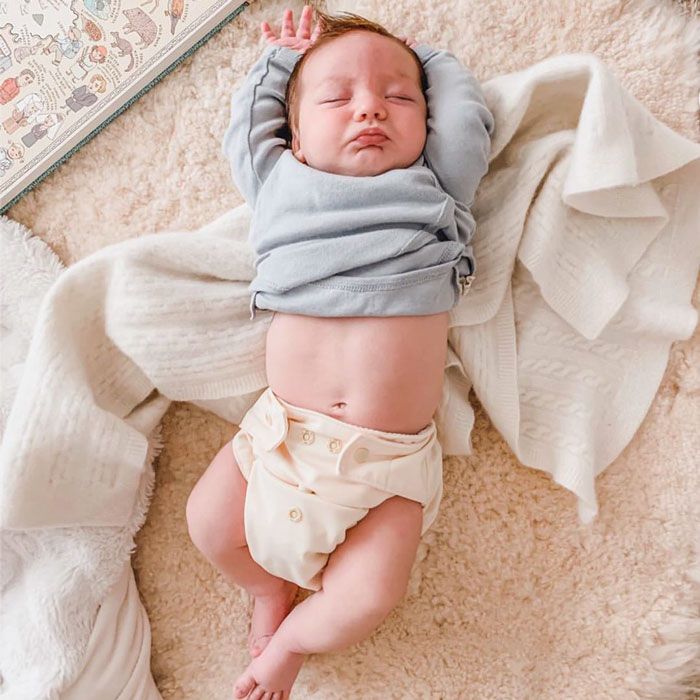 Organic Cloth Diapers
Are you just trying to figure out how much these bad boys are going to run you?
I've listed the total cost of ownership over 30 months of diapering for various brands above, but basically, the answer is "it's going to cost a lot." Many of the disposable diapers listed above are expensive, running you anywhere from $1500 to $3000+ per baby over an average of 2.5 years of diapering.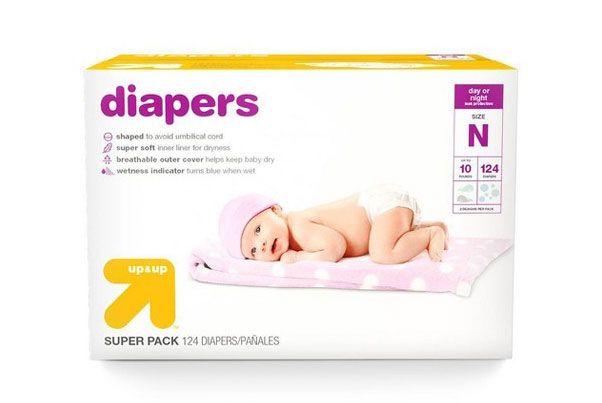 Target Up & Up diapers are the cheapest chemical-free option (~$750/baby). Cloth diapering is the most economical option, running about $400 in laundry costs (detergent + energy), plus $400 for the diapers, which can be used for multiple babies.
* Total Cost of Ownership calculated here, using 30 months as an "average" potty training age.
So there you have it. Ask the question you didn't even know you were trying to ask, and you shall receive the answer. I hope this helps!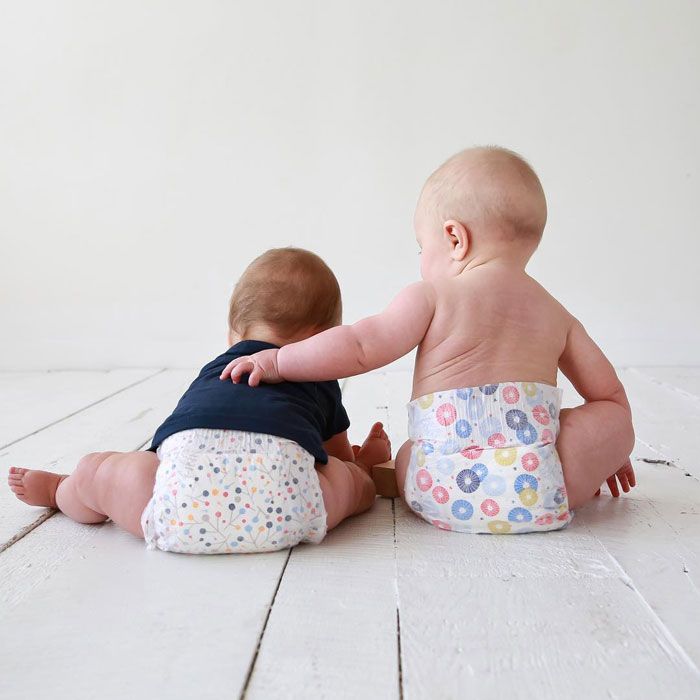 Have you found a brand of organic diapers you love?
Let us know in the comments!
Related: What's Great (and Not so Great) About Cloth Diapering?
---
Get posts & giveaway updates delivered right to your inbox
---
---