Quite a few people have asked me where they can find large bras – nursing, maternity and just big in general.
Being a lady of ample proportions, I thought that was a good thing to figure out, so I asked you guys where you find the big boulder holders and here are your suggestions:
(Keep in mind that not all of the models are wearing the large bras so don't let the pictures throw you. Also, Kirsten made a good point below in the comments saying, "Please note that there is a mix of sizing standards for these brands. Some are using US cup sizing (like Bravado) and other are using UK sizing (like HotMilk). This matters because a 'G' cup in US sizing is different than a 'G' cup in UK sizing. This can be frustrating because if you order from Bravado and need a UK size H cup you actually need to order an 'K' cup size for US sizing." So make sure you check the measurements before you order.)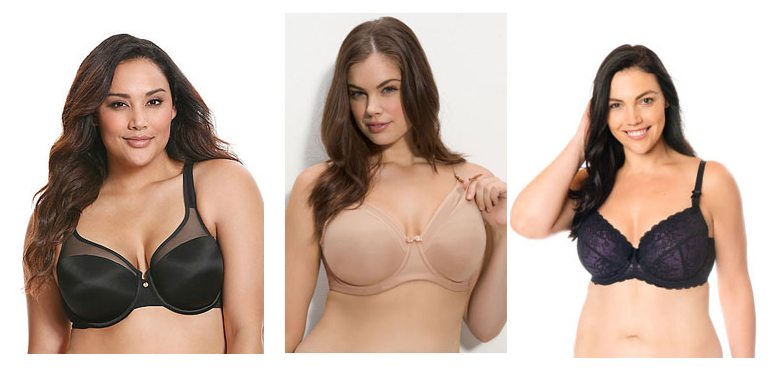 Where to find great nursing bras in larger sizes: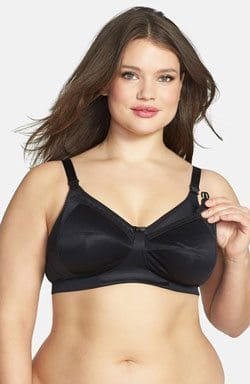 Nordstrom
By far the most recommended place to buy large bras was Nordstrom. Not only do they have a great selection, they will actually convert your regular bras into nursing bras. Plus, they have bra styles that run up to JJ. Can I say 'bras' one more time? Bras!!!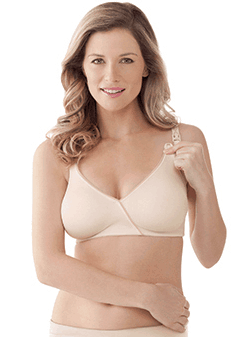 Bravado
Bravado is definitely a brand I would recommend for exceptional nursing bras. They run up to size L/M and you can find them on their site or on places like Amazon.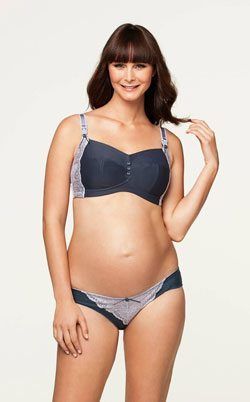 Cake Lingerie
I love how pretty Cake Lingerie's stuff is and they go up to size 40M.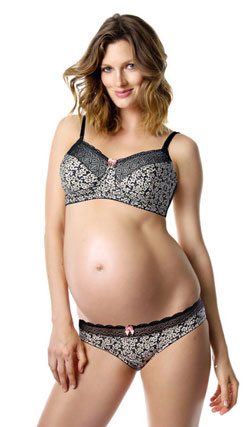 Hotmilk
Hotmilk has some really beautiful lingerie along with nice, comfy day-to-day bras. They run up to an H cup.
Anita
Anita is known for making really comfortable bras for larger sizes so it makes sense that this would apply to their nursing bras as well.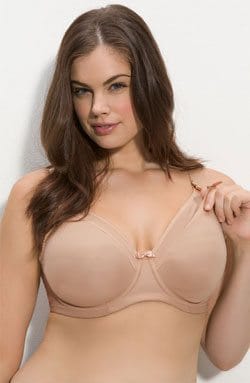 elomi
The elomi brand proves that there's no reason that plus size lingerie can't be gorgeous. You can search their site to find a store near you but I found a nice selection here at Nordstrom.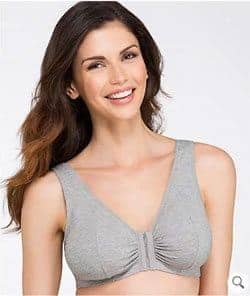 bare necessities
The folks at bare necessities have a great selection of larger sizes in many brands. They have nursing bras that go all the way up to 52H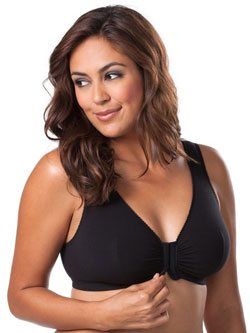 Leading Lady
Leading Lady has a great selection of larger bras including this $24 bra that is touted as "the most comfortable bra in America" AND it fits up to 52H (it would make an amazing sleep bra – jogging not so much.)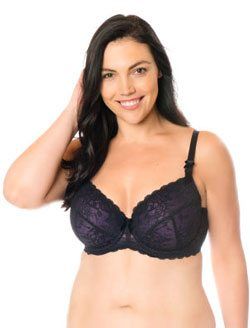 Motherhood Maternity
Not only does this Canadian brand have fairly reasonable prices, their bras go up to size 46F
Lane Bryant
Lane Bryant carries nursing bras up to 46DD, and regular bras up to F, G & H sizes
Lock and load those fantastic knockers and take over the world!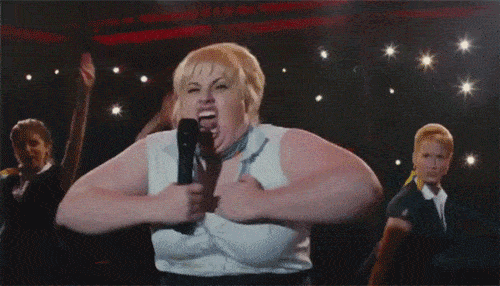 Have you found a great place to buy nursing bras in larger sizes?
Let me know in the comments below.
Our next reco: Breastfeeding with Huge Boobs: What it's Really Like
---
Get posts & giveaway updates delivered right to your inbox
---
---