The year is 2020 (said in a Barbara Walters voice) and there are some really cool new pregnancy and baby products coming out. I checked out the Kind + Jugend show in Germany in September 2019 so I got to see all the global goodies that are sure to be a hit. Some are available now and some are still in development, but I will keep updating the list.
Here's what's cool and new in pregnancy & baby products for 2020!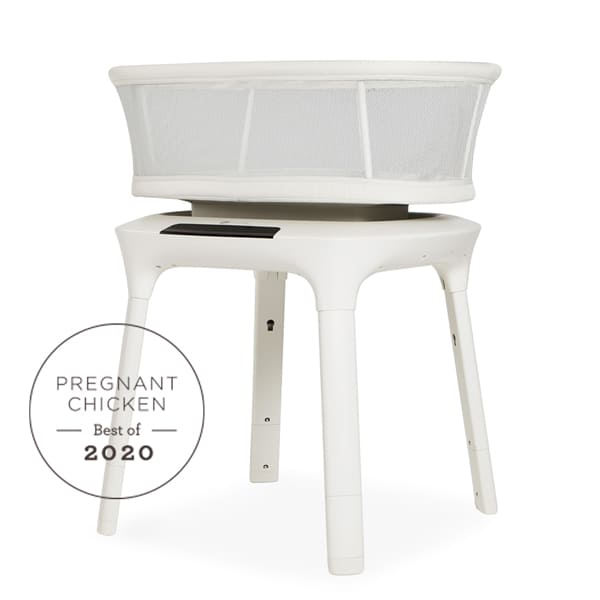 If you've been coveting the Snoo but not the steep price tag, the new 4moms mamaRoo Sleep Bassinet might be a dream come true. This new, smart sleep solution integrates the same proven motions of the 4moms mamaRoo infant seat and features five unique motions (car ride, wave, kangaroo, tree swing, and rock-a-bye), vibration, and five speed options.
The mamaRoo sleep bassinet also adheres to the American Association of Pediatrics (AAP)'s safe sleep guidelines by providing a firm, flat sleeping surface and tight fitted sheet. This, combined with its reasonable retail price of around $330, earns it a best new baby product of 2020 badge. It will be available in early 2020, and more info can be found on the BuyBuyBaby website.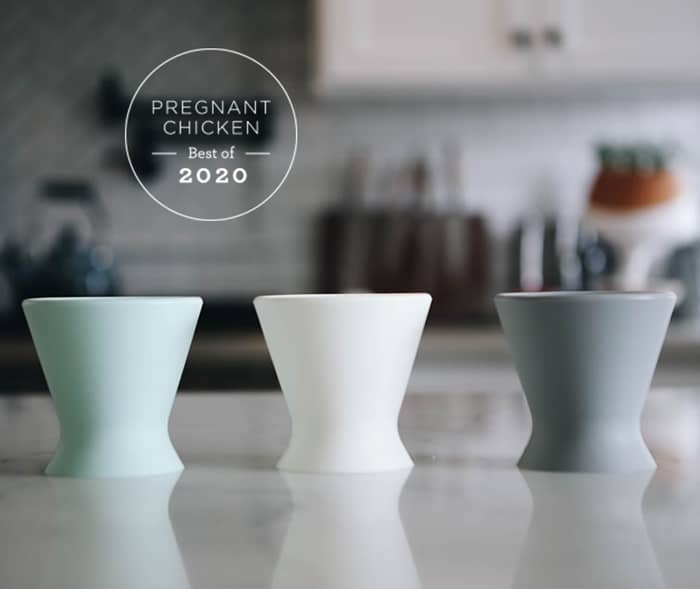 Two dads came up with a simple solution for a frustrating problem – the need for two hands to screw and unscrew bottle/cup lids. The bökee is the first and only bottle feeding accessory that lets you make a bottle with just one hand – it also works for pump components and sippy cups. Brilliant, right?
Snap up an original though because I know other companies are going to try to rip them off and the authentic version is always the better product. You can find all the colors on Amazon.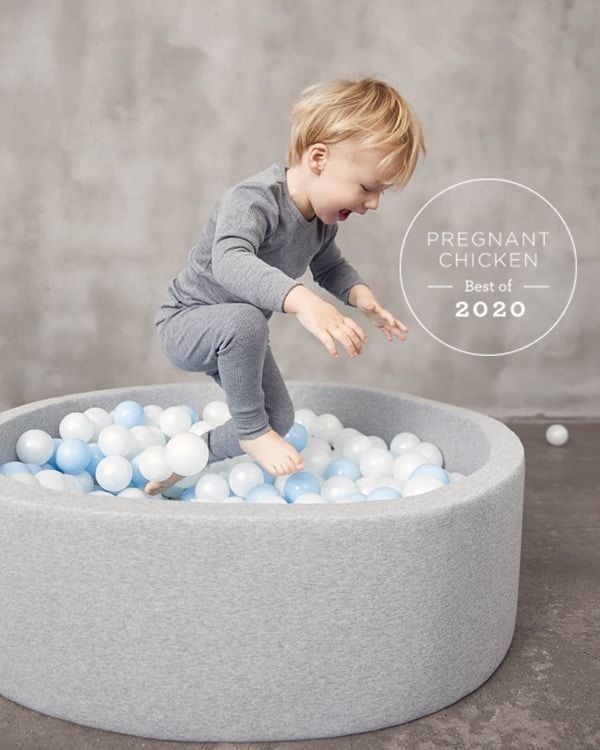 These ball pits caught my eye because they were truly beautiful – like a big soft pit of pearls or marbles. They are made in Denmark from plant-based foam and the balls are made with LDPE plastic and are CE approved. You can customize everything from the shape and fabric on the pit, to the color of the balls – I think they have 31 colors. (On a related note, I looked high and low for something like this to hold my son's LEGO and couldn't find anything. Clearly, I needed to search in Denmark.) They start at $150 so they aren't cheap but it's made well and doesn't look like a pink-eye pit you'd find at a carnival, which is why we're slapping a best baby product of 2020 badge on 'em. You can shop them on the Kidkii site.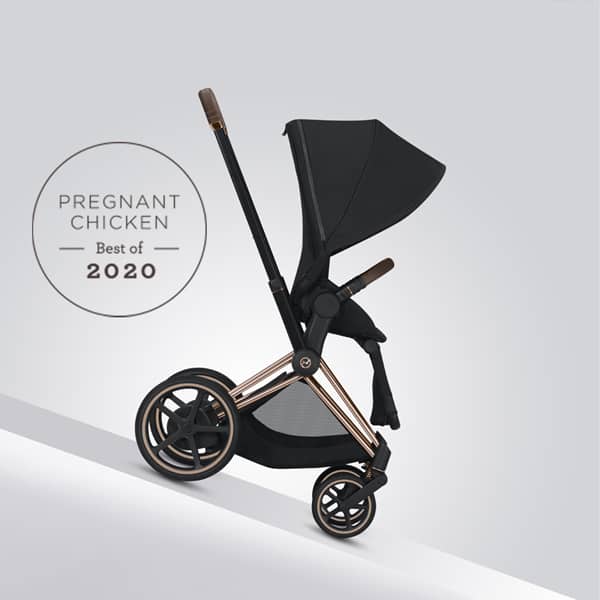 This sexy looking stroller has Smart Uphill Assist and Smart Downhill Assist detect pushing or pulling pressure for an easy, controlled ride. I thought it sounded a little gimmicky then I pushed it. Ho-Lee-Shit does it work well. It was the downhill that really sold me because it feels like downshifting in a standard car. It ain't cheap, but if you plan on walking a lot and/or have a generous relative, I'd check it out. It's available now at Buybuy Baby, Nordstrom, Albee Baby and Pish Posh Baby.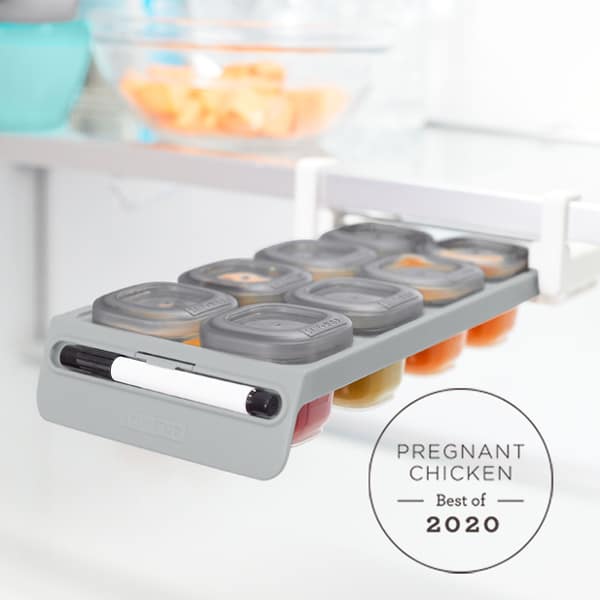 Skip Hop has come out with a cool feeding line but this Easy-Store Sliding Tray really caught my eye. It clips underneath your fridge or freezer shelf, and the sliding design includes a dry-erase marker for labeling plus eight containers with lids. I would stock mine with M&Ms and write "Mom's Laxatives" on the lid to keep my family out. You can find the whole feeding line on the Skip Hop website.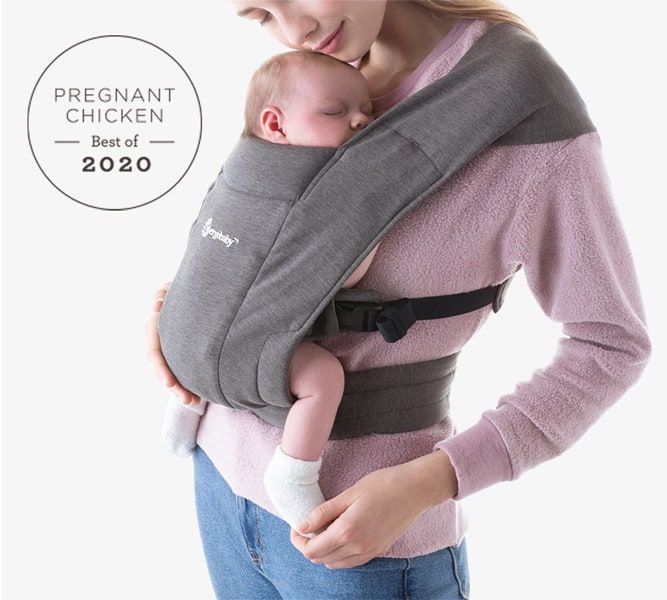 The big challenge with structured carriers (vs. a wrap) is that it's hard to make something that fits a fresh newborn and a goonie toddler. Companies have tried inserts, different clips, etc. but I like the option of having a carrier that is newborn specific. This soft, cozy and super comfortable carries has no complicated wrapping or tying with a snug, supportive fit. It also easily rolls and tucks into a diaper bag. You can find them on the Ergobaby site.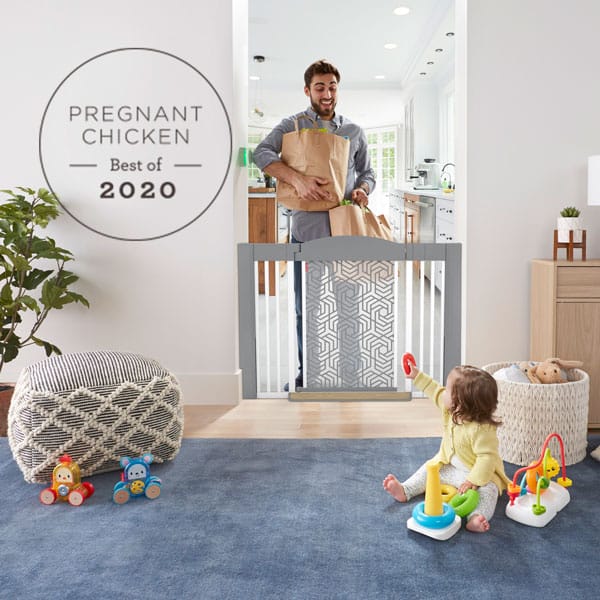 Click is the first electronic, auto-unlock, hands-free baby gate that Fisher Price is coming out with. The wall-mounted button offers an easy-release mechanism, which allows adults to pass through, hands-free while keeping baby safe. The gate opens with a child-proof press and toggle system. This gate has two slide-mount options for a custom fit that allows the gate to work in a variety of homes. It will be out in the Spring of 2021.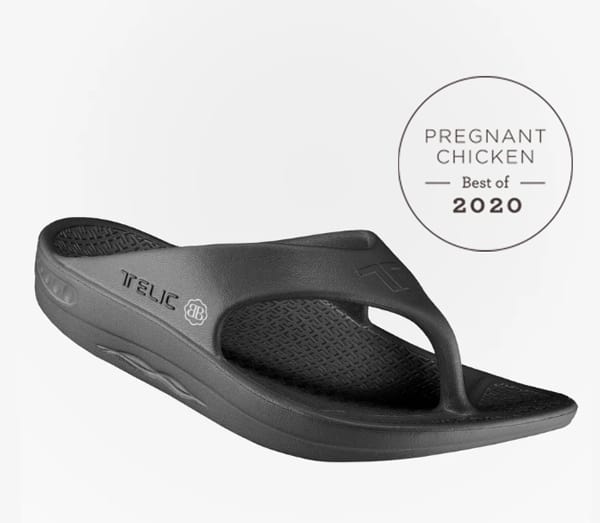 Belly Bandit came out with therapeutic flip flops to help with tired swollen pregnancy feet and plantar fasciitis. They are made from a squishy material that hugs your feet and supports your arch and are more than your average flip flop. They get two toes up from me and my majestic flat feet that I'm told "pronate like nothing I've ever seen before" by a running shoe guy.  They are available in the U.S. now and you can find them on the Belly Bandit site.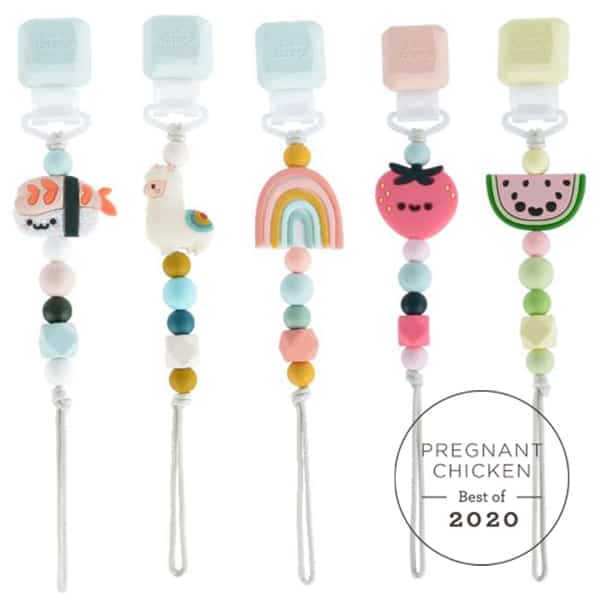 The thing that stood out about these for me is that they are free of metal parts and screws so, unlike other paci clips, these have zero potential for rust (and you can pop them in the microwave if you want to sterilize them). They also have a one-piece molded silicone clip so there are no holes to harbor bacteria. To use them you simply loop baby's pacifier or toy to one end, then use the clip to fasten the other end to clothing, blankets, car seats, strollers or diaper bags. They are available now and you can find them on the Loulou Lollipop site.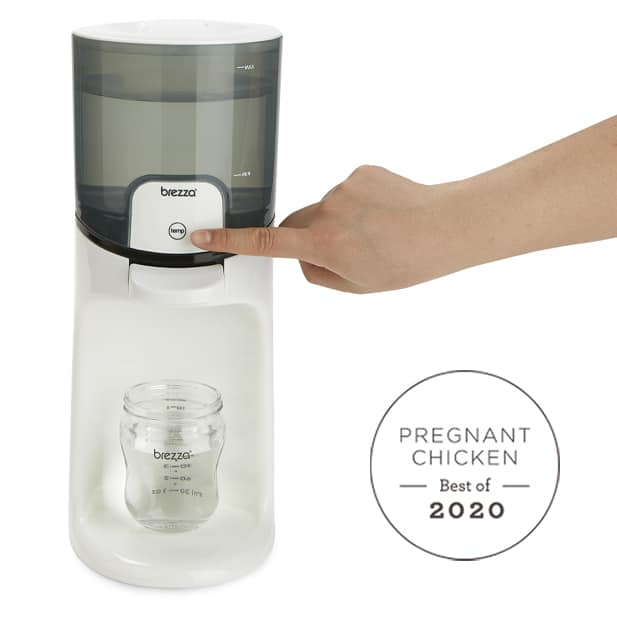 I love me a Baby Brezza Formula Pro, but the price tag can be a little steep for some people. If you don't mind pre-prepping the powder ahead of time, this dispenses warm water on demand. You fill it with purified water and it maintains the water temperature around the clock so it's ready when you are. It's coming out November 1st and you can find it on their site.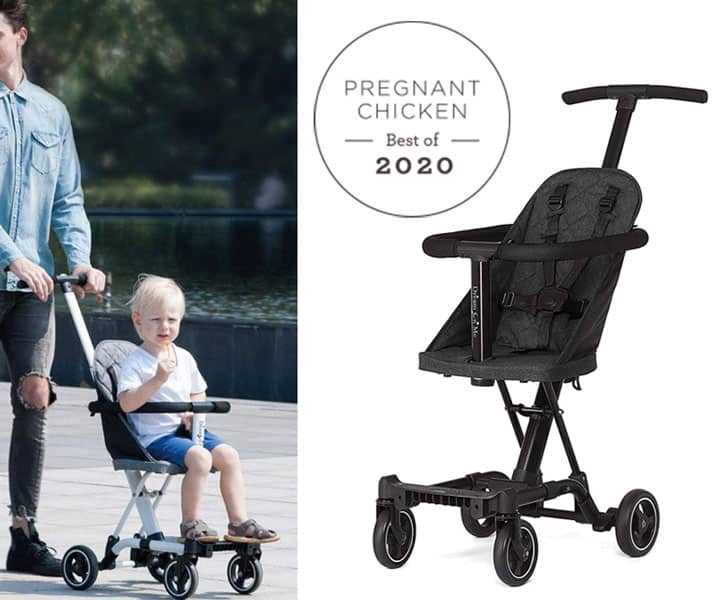 This nimble stroller folds compactly, making it a breeze to travel with a cranky toddler who insists they can walk (when they can't). It weighs just over 13 lbs and can also convert to a scooter. I think it's brilliant. You can pick one up here.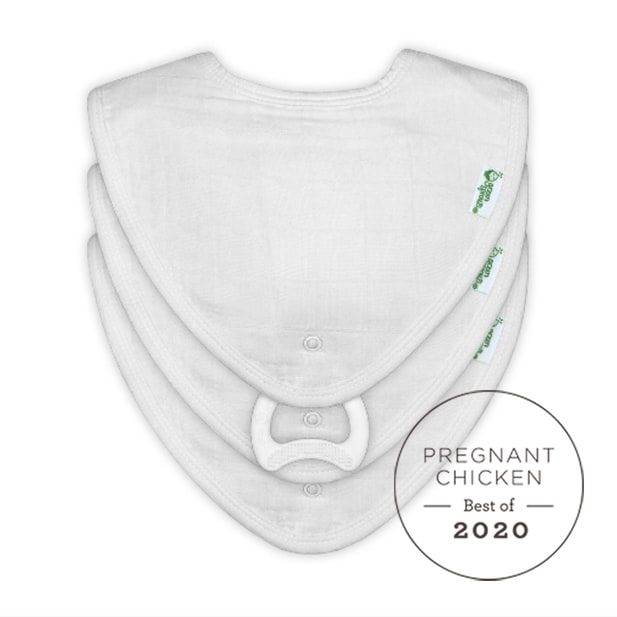 These bibs look very straightforward but I like a lot of things about them. They have an absorbent muslin outer layers and a waterproof inner layer so they keep your baby dry from hardcore drooling. They have a detachable silicone teething ring, so a teether is always close by to soothe baby's gums, plus, you can swap it out for other teether and washings. The muslin is made from 100% organic cotton and the teether is made from 100% food grade silicone. You can find them on their website.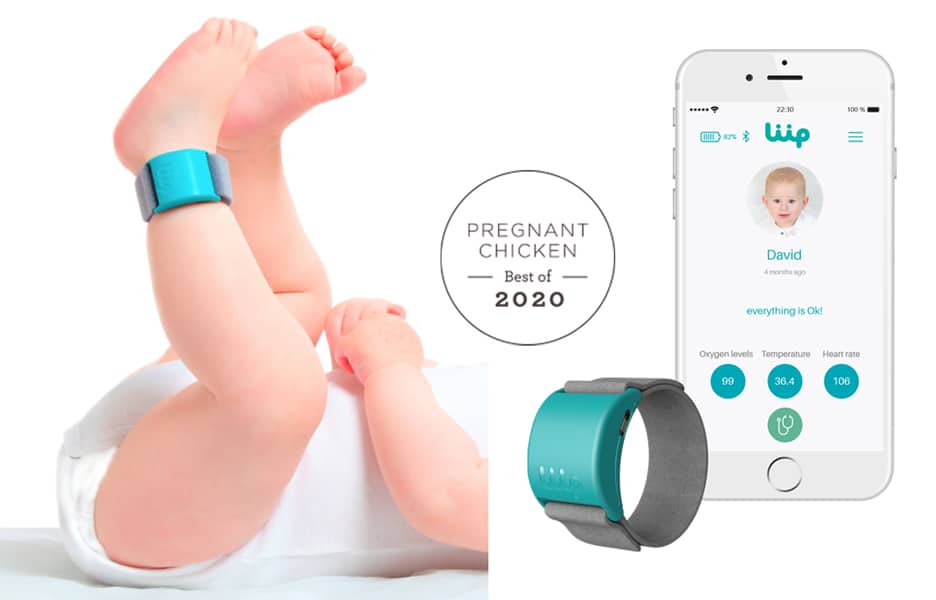 You can't get this one in North America (yet) but I thought it was cool enough for a mention. Like the Owlet, this monitor measures real-time pulse and blood oxygen. But unlike Owlet, it can also measure distal temperature and can be worn until your child is 7 years old because it's a bracelet not a sock. I'll be interested to see how it does and if any distributors pick it up here. You can find out more about it on the Liip website.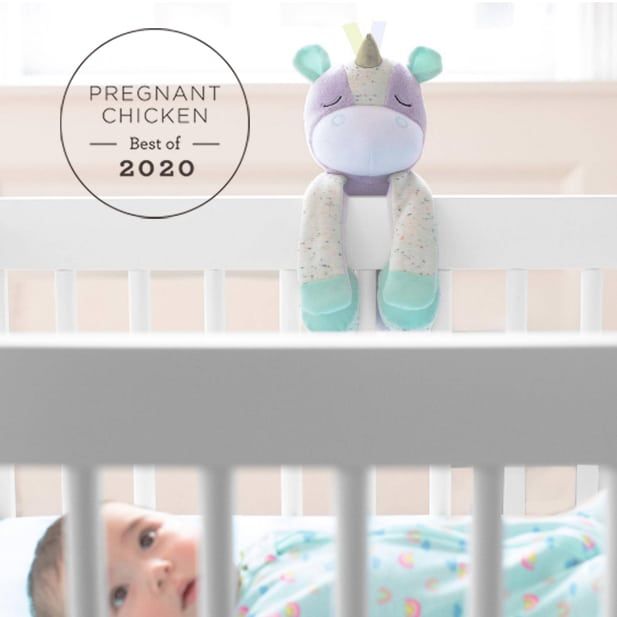 This soft bedtime friend features an innovative cry-activated smart sensor that automatically responds to cries (and only cries) with songs, nature sounds, or your recorded voice. Handy if you have a dog that goes bananas at the FedEx guy and you don't want a sound activated soother to start up on your sleeping baby. Easy to attach to the crib, it's also a cinch to set and customize. They have a unicorn and a sloth and you can find them on the Skip Hop website.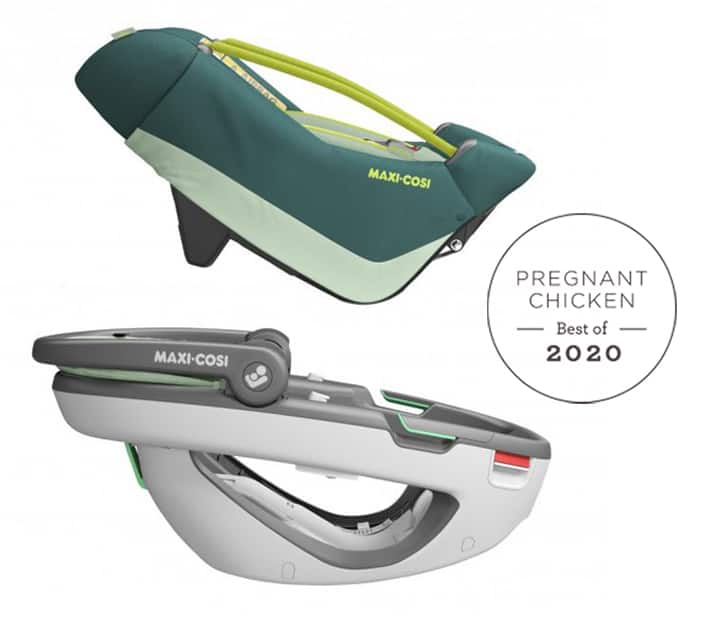 Don't get too excited about this one because you can't get it in North America but check out how cool this concept is. The Maxi-Cosi Coral features a unique modular design where the 1.7 lb insert is what you carry around – not the whole shell – so you're not hauling around a bulky infant seat. It then clicks securely back into the shell for safe travel. I'm excited to see how it does and if this technology makes it across the pond! Update: it looks like it made it over here!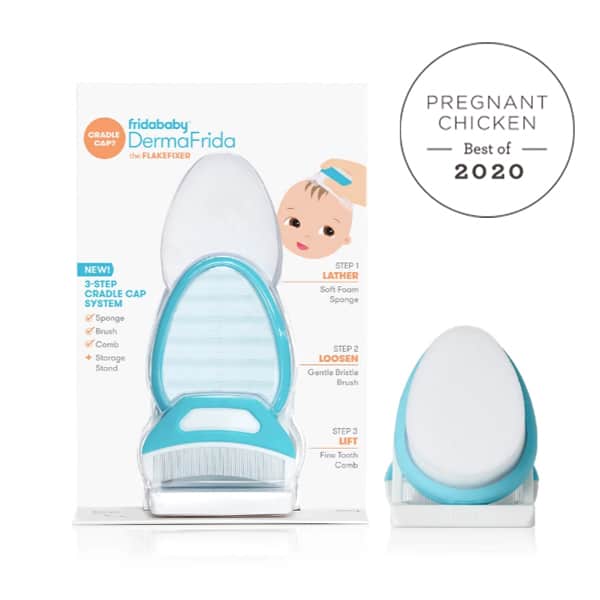 I love Fridababy because they take on the gross stuff – snot, gas, postpartum delights – that we all have to deal with and they find kick ass solutions for all of them. We're putting this 3-step cradle cap system that deals with the weird greasy skin build up so many newborns get on our best baby products for 2020 list because HELLO, it's 2020 and it's about time we stopped picking it off while they sleep. First lather (with sponge), then loosen (with brush) and lift (with comb) to get a nicely buffed newborn noggin. You can find it on Amazon.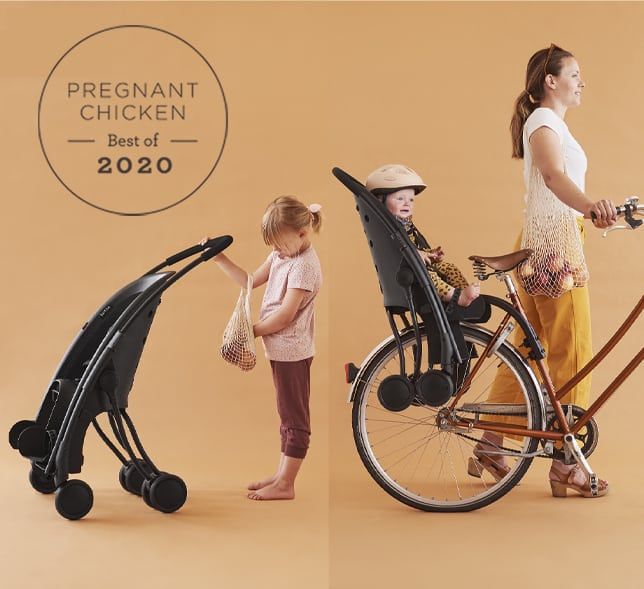 Påhoj will be launched in Europe in spring 2020 but it *might* come to North America down the road. This Swedish designed bike seat turns into a stroller so you can ride to the park, store, mall, subway, downtown, etc. then have access to a full stroller so you're not dealing with (and/or carrying) a tired toddler. It is designed for kids 9 months to 4 years and runs around €349. You can check it out on the Pahoj site.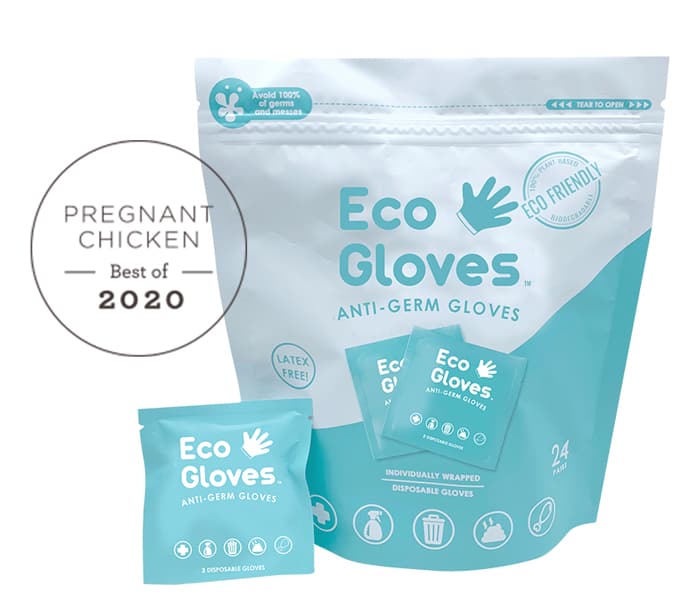 Eco Gloves provide the convenience of disposable gloves in a plant-based and compostable alternative. They're non-plastic, non-nitrile, latex free, BPA free, powder free, and paraben free. I feel like they'd be great to have in your diaper bag for those ungodly blowouts that babies inevitably do when you're far from home. I also feel like they'd be helpful if you have to do something dirty (pump gas, etc.) and you had to handle your baby before you could wash your hands. Dunno. You can find Eco Gloves on Amazon.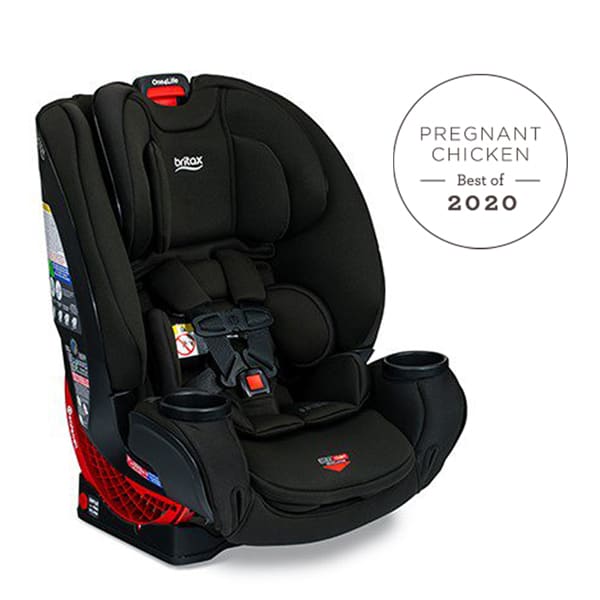 The ClickTight Installation system means that installing the car seat is as simple as buckling a seatbelt – it is super simple. This sucker protects kids for their first 10 years. No need to constantly buy new seats or find storage for older models awaiting younger siblings. It goes from a rear-facing for children weighing 5-50 lbs., to a forward-facing 5-point harness seat (22-65 lbs.), to a high-back belt-positioning booster seat (40-120lbs.). Relative affordability combined a long life span is why we're calling it one of the best baby products of 2020. It will be released in early 2020 for around $365. You can find out more about it on the Britax website.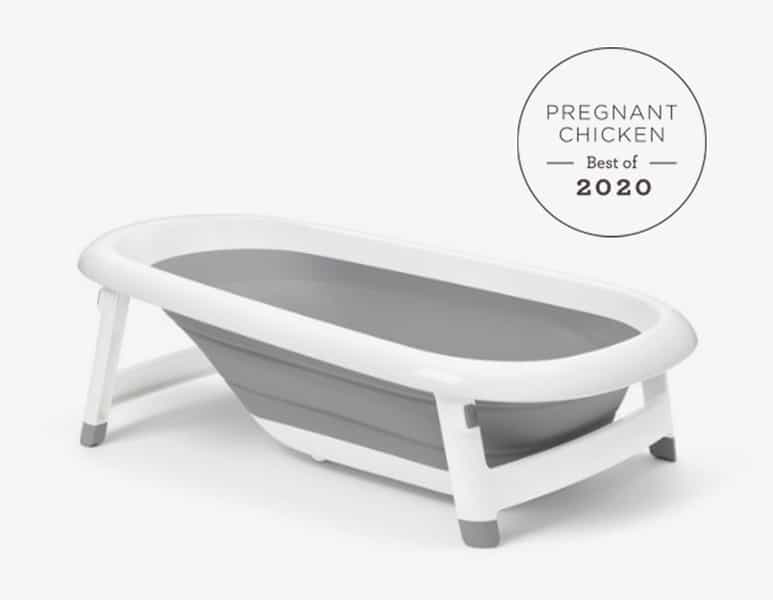 This space-saving bathtub features a support post to keep babies safely in place, with a narrow end for newborns (no insert needed) and a wide end for babies who can sit up on their own. The drain is quick-release, dual-sided and easy to access, even with baby in the tub. When bath time's done, it collapses flat for compact storage and has a hook that you can hang on your shower railing or in a closet. Babylist seems to have it in stock consistently.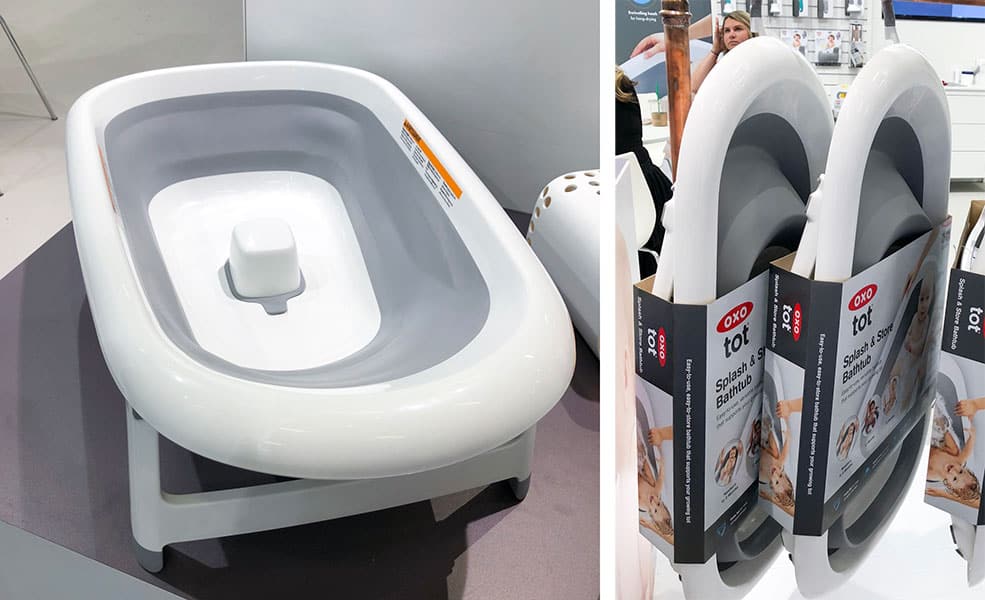 I'll keep updating the best new pregnancy and baby products list as it comes out.
I'll add more stuff throughout the year so check back in. What do you think about the stuff coming out?

Related: Cool and New Pregnancy & Baby Products in 2022
---
Get posts & giveaway updates delivered right to your inbox
---
---