Let me start by saying I'm a bit of a hypocritical hippy. By this, I mean that I am all for natural organic granola items if they work, but I'm getting the shit banned in 12 countries to kill earwigs in my garden if the baking soda/unicorn mist doesn't work – sorry honeybees and polar bears. I should also note that I fully recognize this is something I should be working on personally.

So, when the folks at Branch Basics asked me if I wanted to try their cleaning product all I could think was, "please be half decent."

Well, it wasn't. It was awesome.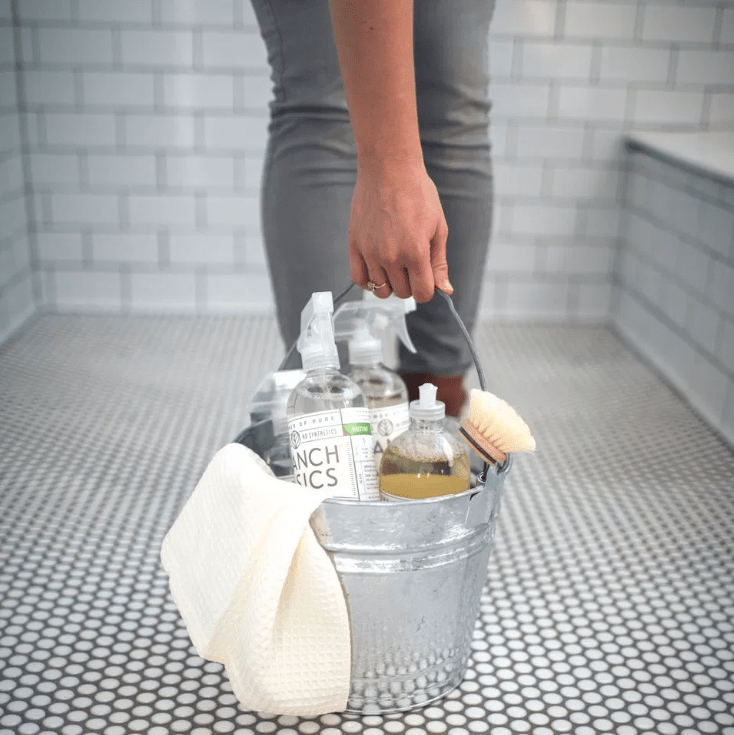 So Branch Basic is this cleanser base that is totally organic, totally biodegradable and full of food grade ingredients. It can clean virtually anything from babies to barbeques.

They sent me a bottle of cleaner along with an empty spray bottle and hand soap dispenser. I took a look at the card and figured out what the ratios should be for each one and filled them up.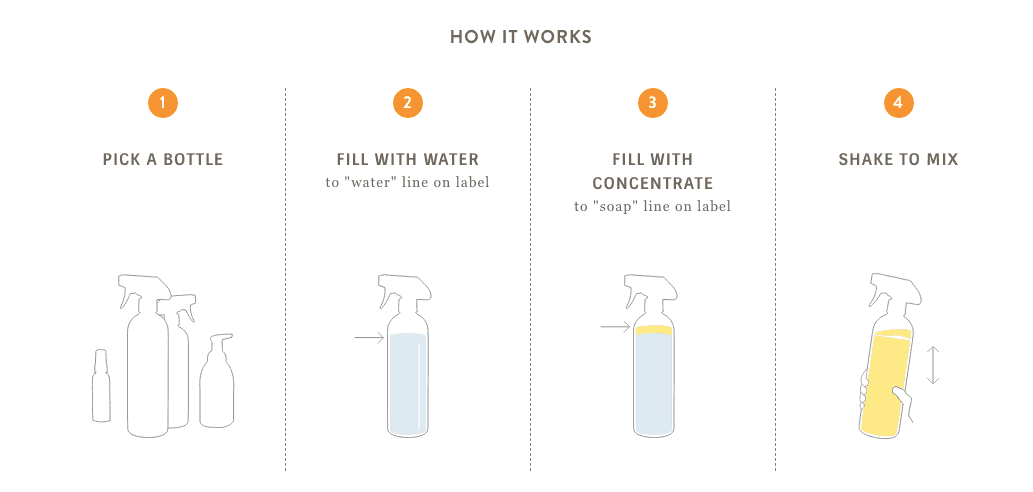 Then I started cleaning
First I washed my hands. Humph, nice job, but I've used concoctions I've mixed up in a Pinterest flurry to wash my hands so I figure that doesn't count. Then I washed my counter. Got the sticky mystery glob up. Check. Then I cleaned the bathroom and it got the tub clean and all the pee off the rim of the toilet (welcome to boys). Check. I used the spray on the mirror even though the ratio for glass what lower (hey, I was standing there so I gave it a shot) so I had to buff off a slight film. Then I noticed the next day that the mirror didn't fog up when I had a shower. Check! What witchcraft is this?!?!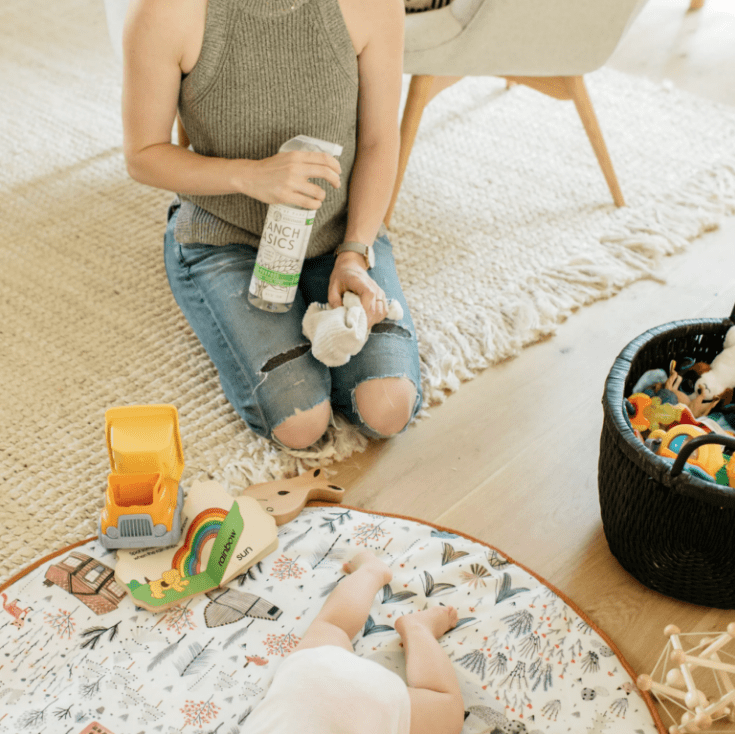 I ran the dishwasher using it. Clean dishes without chemicals, plus, no sudsy explosions. Check. I washed my hair with it and it totally worked. Check. I used it in two loads of laundry – one white and one dark – and the clothes came out great. Check. Then finally I used it to clean my sink with a sprinkling of baking soda and it shone like Idris Elba's smile. Check, check and check!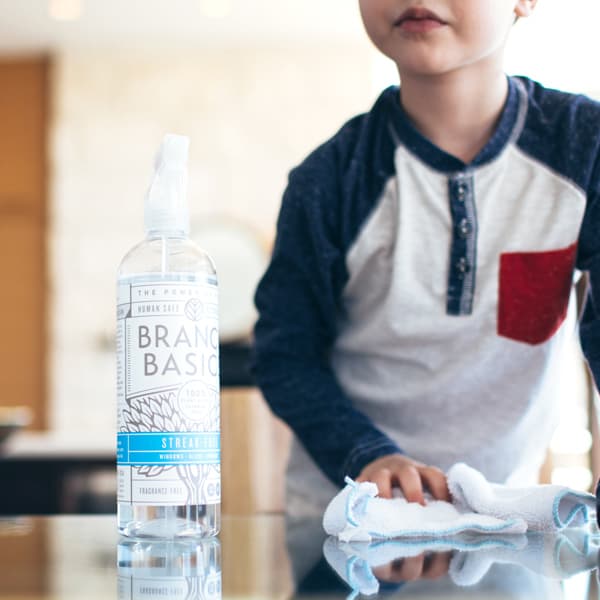 I'm sold
Now, I didn't have anything really horrific to clean (which is actually surprising as I live with three males and two cats) so I couldn't test it on tar, vomit, blood or wine spills so I can't vouch for those yet. But, man, I was really impressed with how well it works on the stuff I did clean.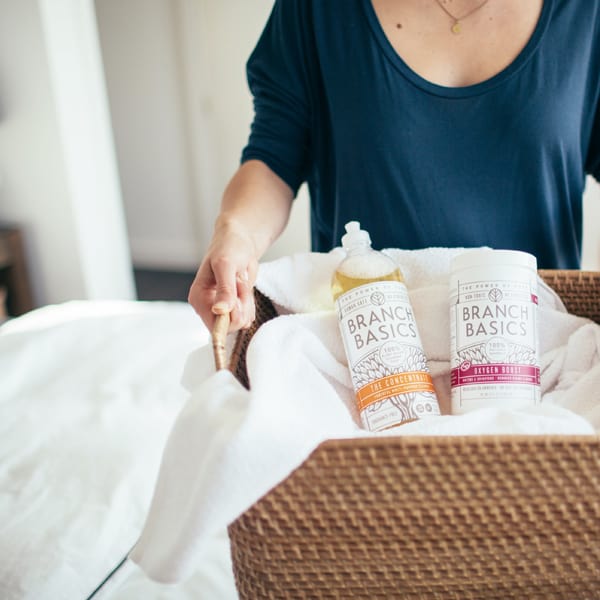 Maybe I could make this!
My other thought was, "I wonder if I could make this?" (See Pinterest flurry above.) I was keen on this vinegar and Dawn mixture thing I saw a few times and it worked great except I dislike that lingering smell of vinegar in my house and, while Dawn is better than some bleach cleansers, it contains crap like methylisothiazolinone and sodium laureth sulfate so I don't know how far ahead in the game I was getting.

I looked at the bottle and while I recognized all the ingredients, these aren't things you pick up in the grocery store. Plus, it isn't that expensive and works out to about 11¢ an ounce (the average cleanser is about 20¢ an ounce) so there's no point in my brewing this up in my basement anyway.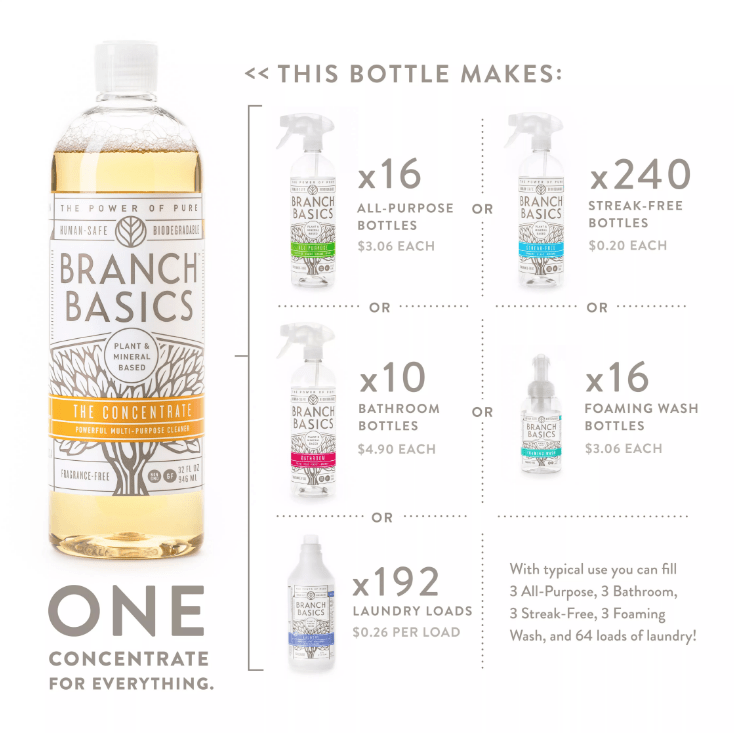 So what do I think about Branch Basic?
I think this stuff is really smart. They've made a magic potion and figured out how to use it in every room in the house. It's safe around babies, pets and anyone else who would like to avoid carcinogenic chemicals. I give it two very safe and clean thumbs up. If you'd like to check out Branch Basics, you can find them here on their website.

Happy cleaning!
Also check out: How To Clean and Disinfect Board Books
---
Get posts & giveaway updates delivered right to your inbox
---
---