Technically, all it takes are boobs and a baby to breastfeed. But, there are other essentials that make nursing easier, comfier, and actually relaxing. Better yet, all of these goods fit neatly in a little breastfeeding station basket you can tote around and use anywhere you set up shop for a feeding.
What you need for a breastfeeding station: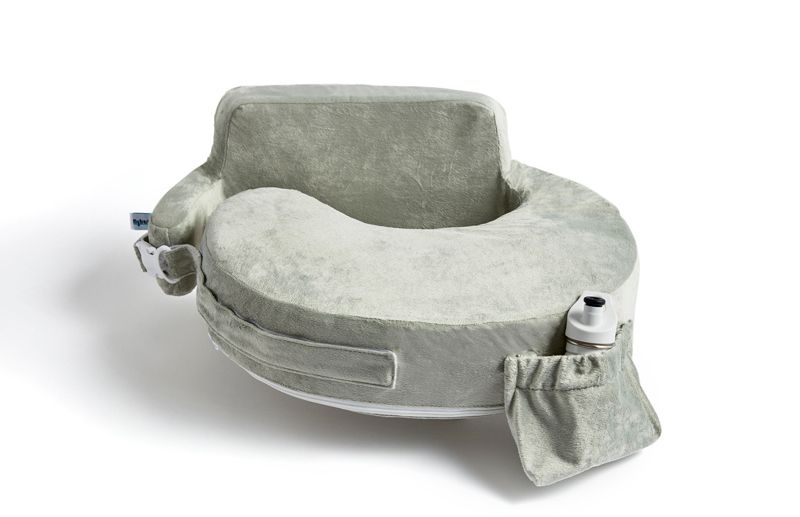 1. A Nursing Pillow
Nursing pillows can be a game changer when you're learning how to breastfeed because it holds the baby in an optimal position without any effort on your part (your back will thank you). I preferred the My Brest Friend pillow because it has a full wrap around design and the firm flat front cushion helps baby stay in the right position (unlike the other soft u shaped pillows). Plus, it has a pocket and I'd pop my phone in there. 😉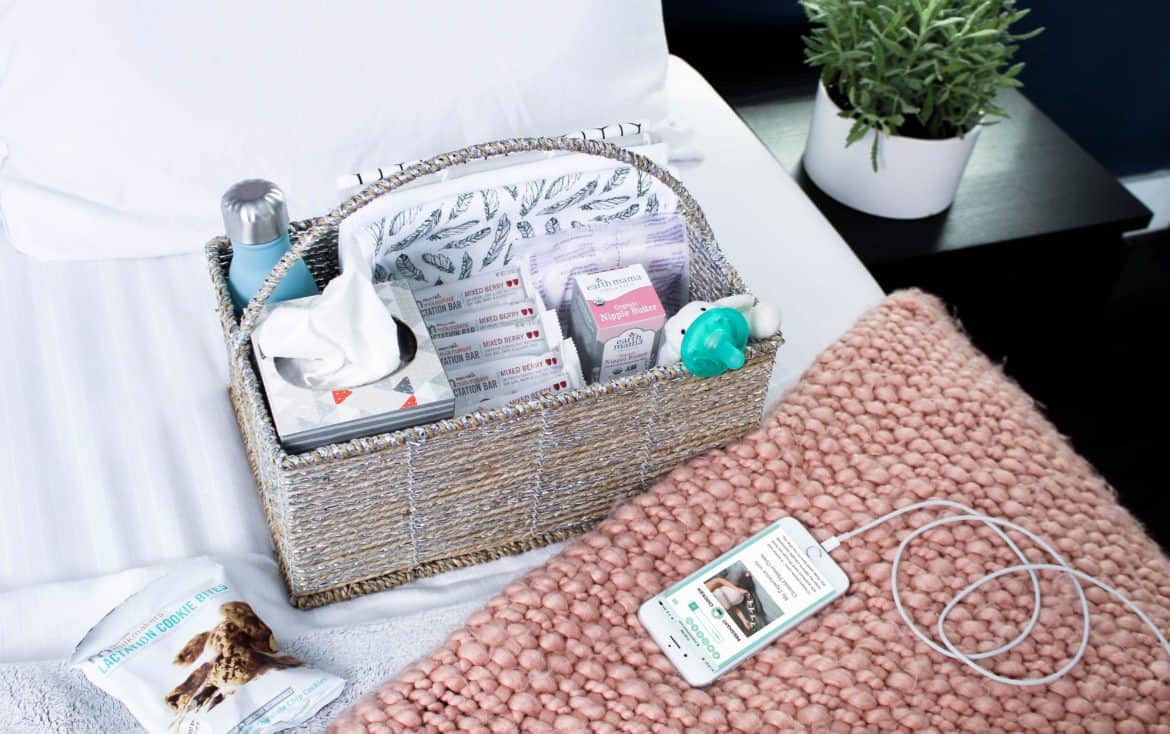 2. A Caddy
Basket, bin, or caddy with a handle—this container should fit everything you'll want to reach for during a nursing session. (We got this one at Pottery Barn Kids.)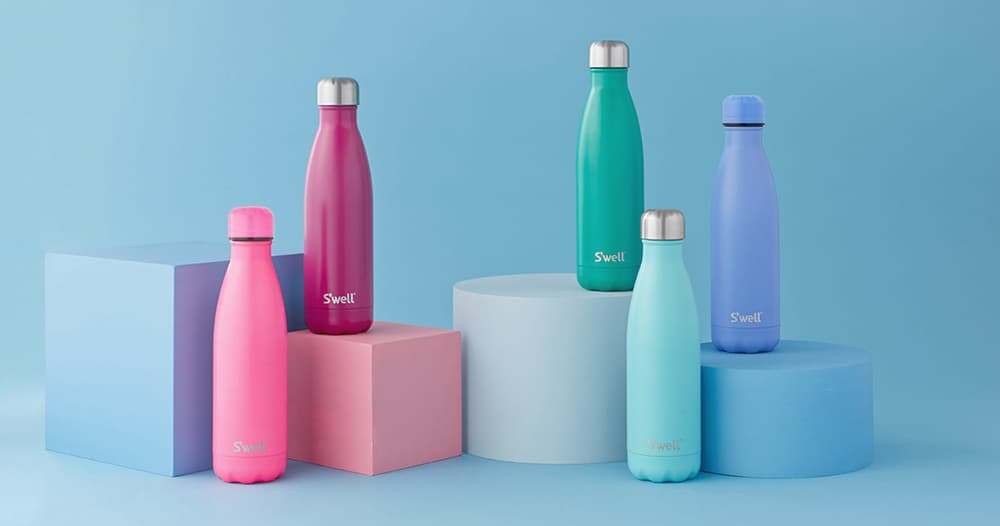 3. Water Bottle
Remembering to drink water (and finding the time to pee!) isn't always easy when you're busy with a new baby. But breastfeeding can make you damn thirsty, so having a water bottle is especially handy. Fill it with anything, I won't judge. (Hey, it's happy hour somewhere, right?)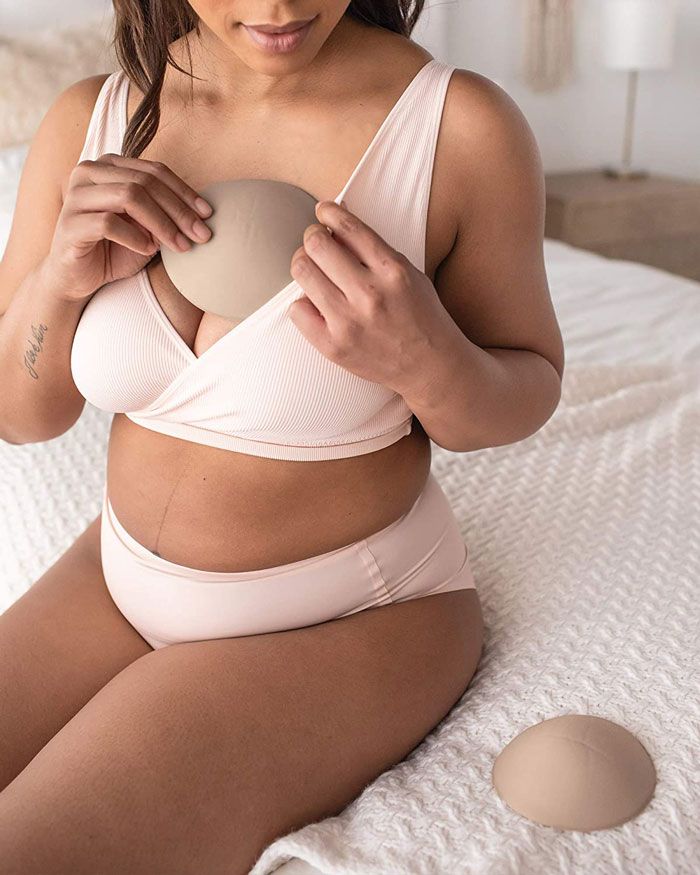 4. Breast Pads
You know what really complements the ginormous pads you've had to wear since giving birth? Leaky boobs. (Bet you've never felt this good about yourself.) Keep some disposable or washable breast pads in your breastfeeding station so you can pop 'em in your bra right after a feeding. This not only protects your favorite oversized t-shirt, but it greatly reduces your chances of having an awkward conversation with the UPS guy. The ones pictured are from Kindred Bravely. They have a great shape (no 'drink coaster in the bra' look) and they are super absorbent. (They make amazing nursing bras too – if you shop there, be sure to use the code PREGNANTCHICKEN15 to get 15% off!.)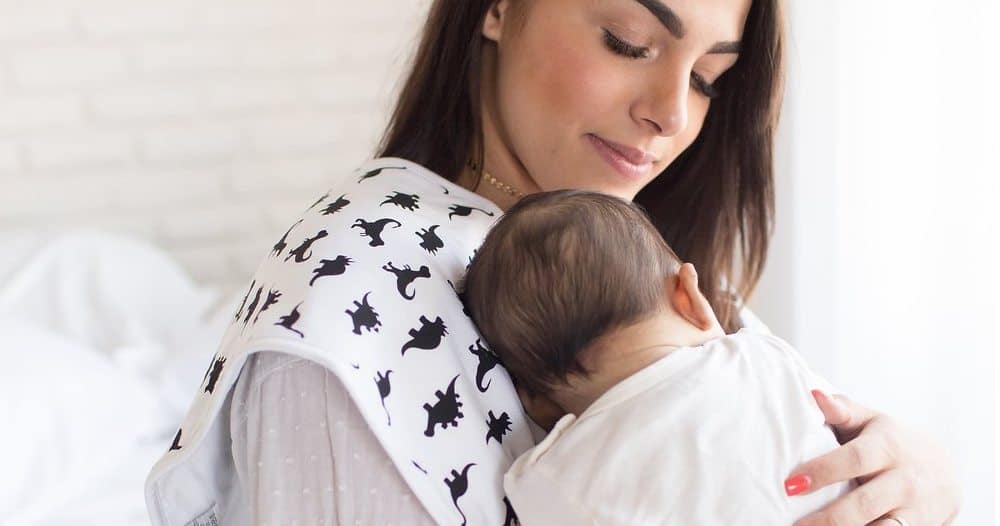 5. Burp Cloth
From spit-up to milk dribbles, there's always something that needs to be wiped when you're hanging out with your baby. Honestly, you're better off just keeping a burp cloth draped over your shoulder at all times. The ones we've used are from Copper Pearl.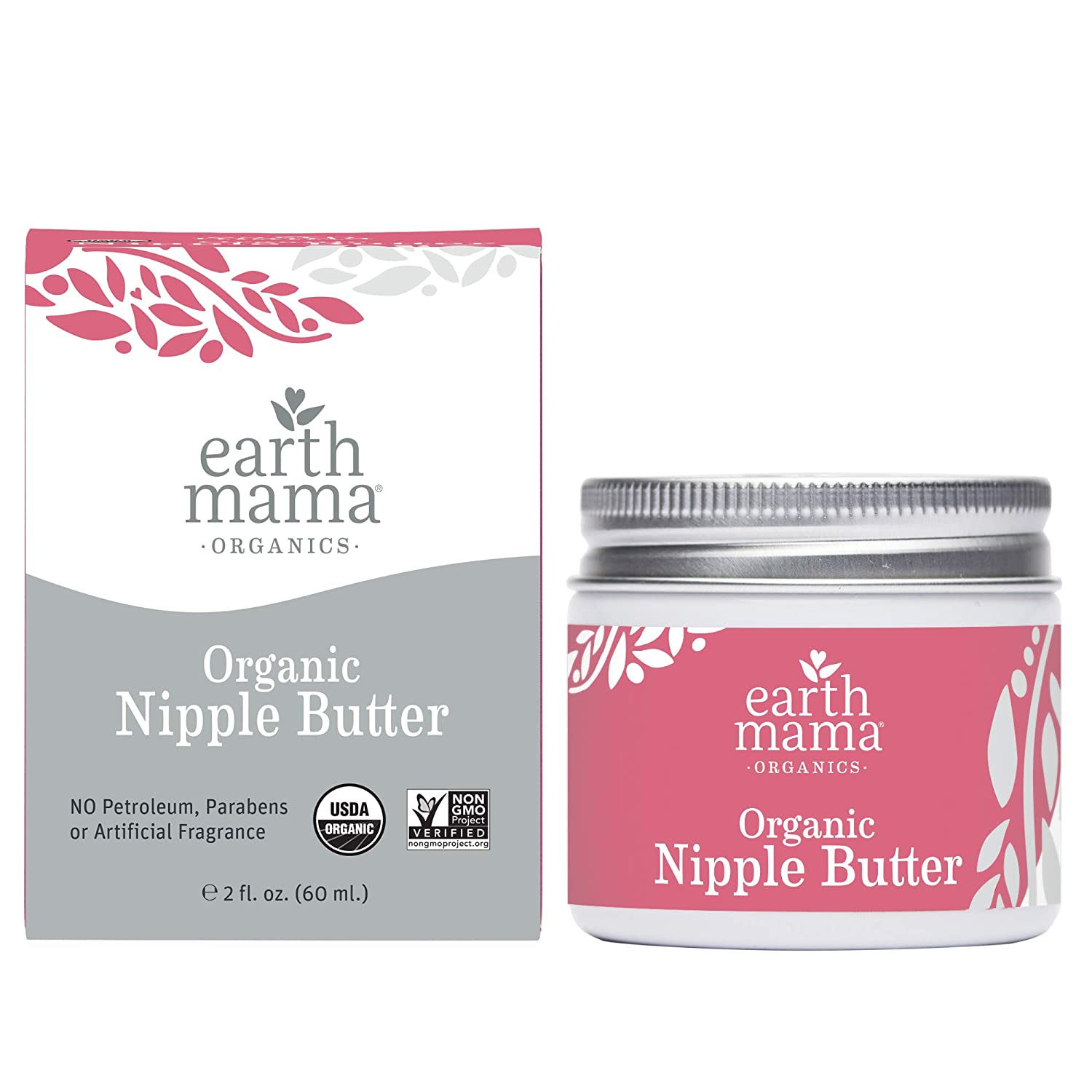 6. Nipple Balm
Dry, cracked, sore nipples are no joke. When you're getting the hang of breastfeeding, all of these things can occur at once (as if your body hasn't been through enough…you need to be dealing with this freakin' trifecta?!). Earth Mama nipple butter will be your best friend. Smear it on all day if you'd like. It can double as your lip balm and a face balm for your baby too. #bonus!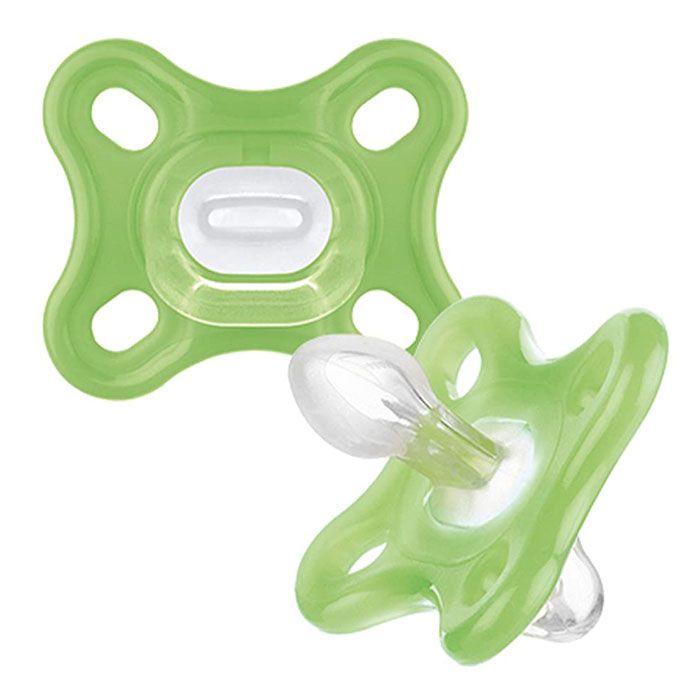 7. Pacifier
If your baby is all about her binky, this extra one is a lifesaver when your little buddy needs it ASAP. The one in the image above is from MAM.
8. Phone charger
When you spend this much time glued to a chair, your phone often feels like your lifeline to the world. Have a charger handy so you're always juiced up and able to text your friends, peruse some Insta stories, or Google things that start with, "Is it normal…."
9. Tissues
From sneezes to ugly cries brought on by a laundry detergent commercial or a YouTube video about baby goats… really anything can happen these days, so be prepared.
10. Snacks
A new mom should never be hangry, especially when you're breastfeeding (remember: your body is working overtime!). As much as you'd like a 12-inch sub delivered to your glider immediately… you may have better luck just grabbing a bag of trail mix or a protein bar when you need to refuel. We also have a post on one handed snack ideas if you need some inspiration.
What else would you add to your portable kit?
Did I miss anything from this breastfeeding station? Let me know in the comments below!
Need more portable stations in your life? Check out our Postpartum Recovery Station!
---
Get posts & giveaway updates delivered right to your inbox
---
---