Building your baby's first library goes well beyond numbers, colors and shapes. Today's perfect baby library is forward thinking, inclusive, and diverse, but knowing where to start can be overwhelming. So where does one go to find this utopia of diverse and unique board books, perfect for your worldly little baby?
Enter Little Feminist.
Little Feminist is a monthly subscription book club that finds the best diverse, age appropriate children's books, and delivers them to your door.
Each book helps open up discussions and introduce important topics like race, skin color, gender identity, and even bullying. What's more, every box includes discussion materials and an activity to help fully understand the lesson.
Building Baby's First Library – Unique and Diverse Board Books
Because it's hard to know where to start in building your child's library, I asked Little Feminist to curate a list of baby books to help us raise good humans.
Here are 7 hard to find, but oh-so important books for building baby's first library: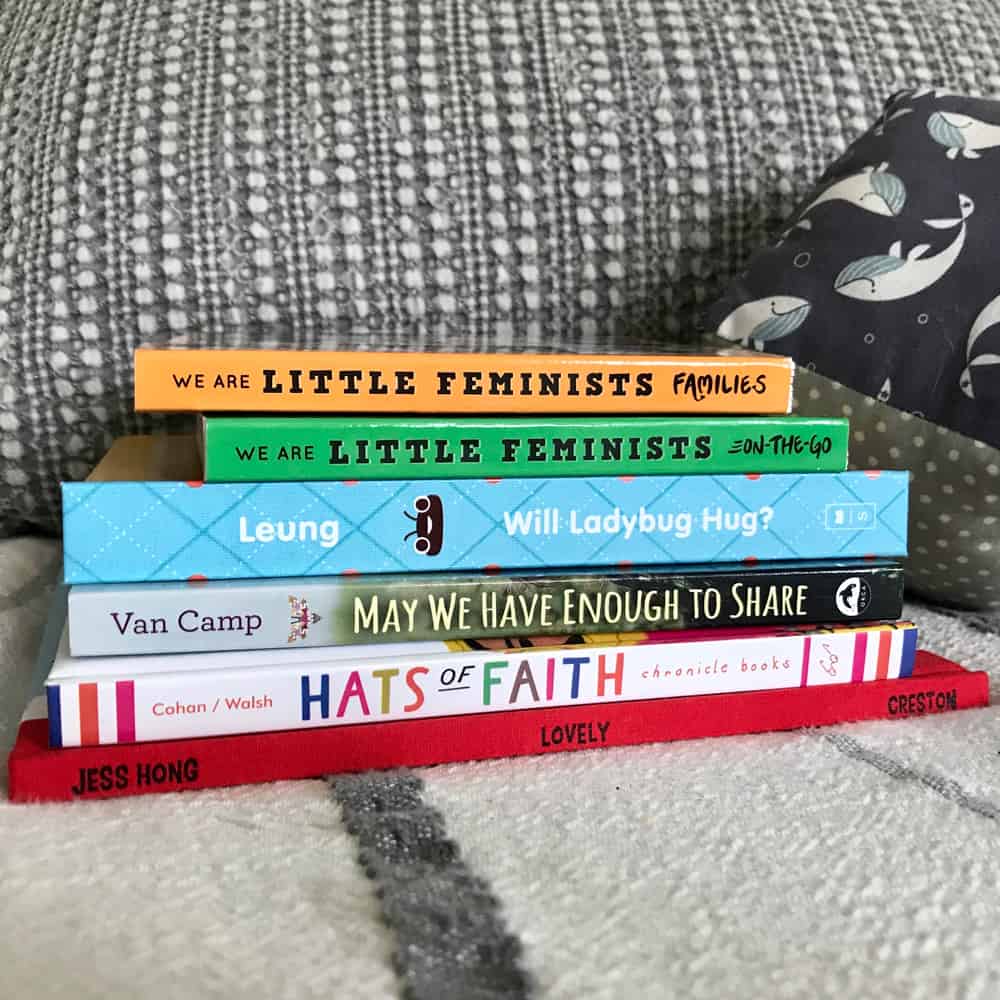 Books Celebrating All Bodies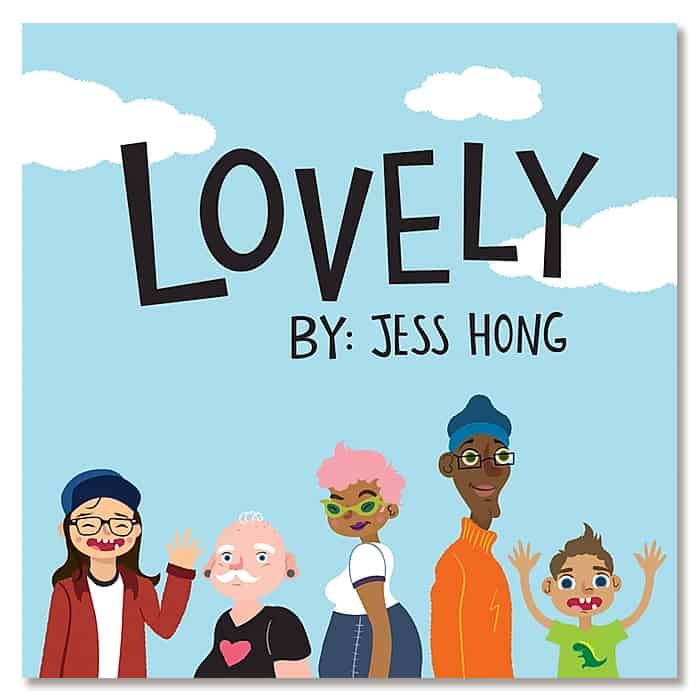 With just a few words on each page (like 'black,' 'white,' 'fancy,' 'sporty') this unique book powerfully proves how every single one of us is lovely to our core. We love how stunning AND surprising the illustrations are. [note: this one is not out as a board book yet.] Buy it here.
Runner up: Brontorina
Books with Faiths Beyond Christianity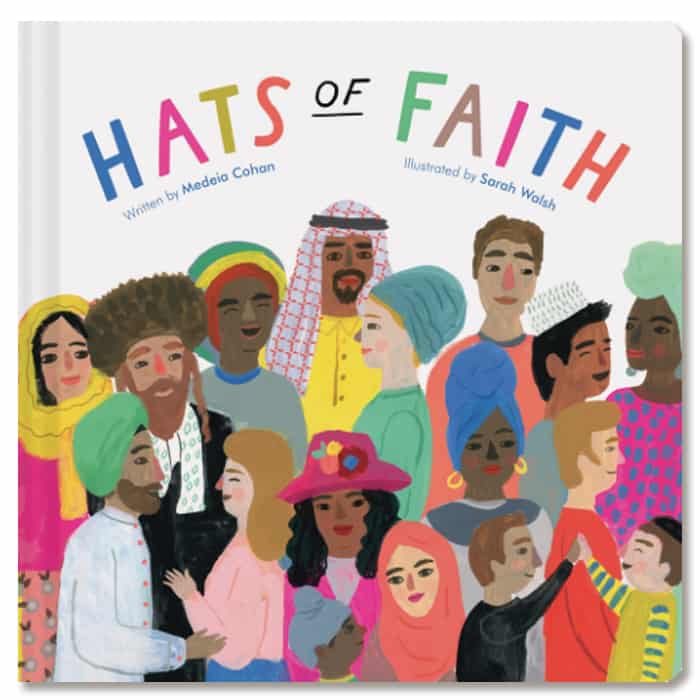 Ever been curious about all the different kinds of religious head coverings out there? Well, this beautiful guide was made for you…and your baby! DISCLAIMER: Religious head coverings are NOT hats. Use this misnomer in the title to talk about the difference with your kiddos! Buy it here.
Runner up: Blue is the Proudest Color
Books About Consent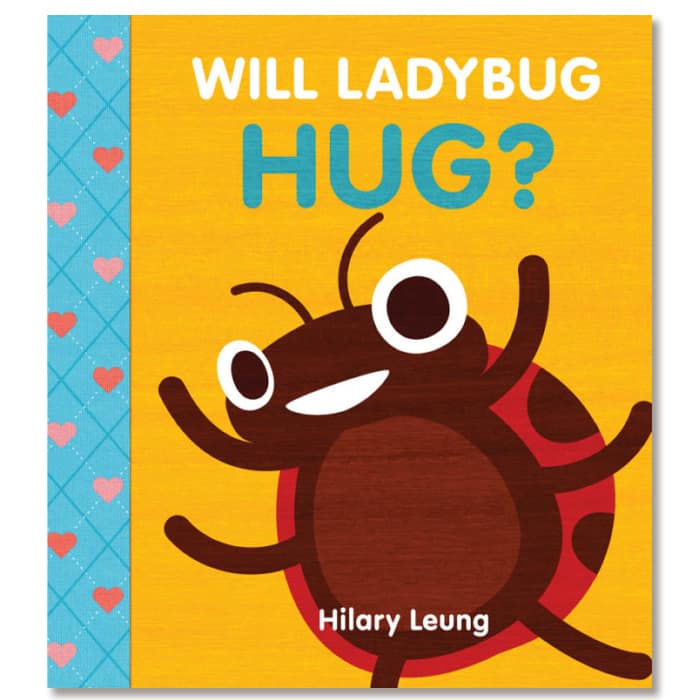 Each page shows Ladybug asking for consent before hugging. This is hands down the best book for teaching boundaries, plus kids can't get enough of the story. Not convinced? Watch 9-month-old Floyd practice consent with his mama. If you want to check it out, you can find it here.
Runner-up: C is for Consent
Books Featuring All Genders & Family Structures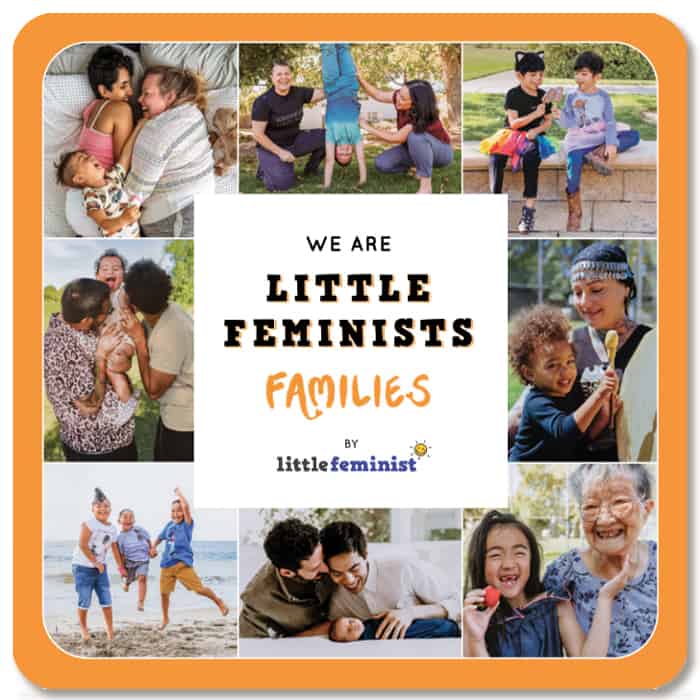 With photos of real families and rhyming text, this board book showcases different families with one thing in common: love. Full disclosure: we actually published this book ourselves so that at least ONE board book celebrated diverse family structures! You can buy it here.
Runner-up: Neither
Books Celebrating (and by) Indigenous Peoples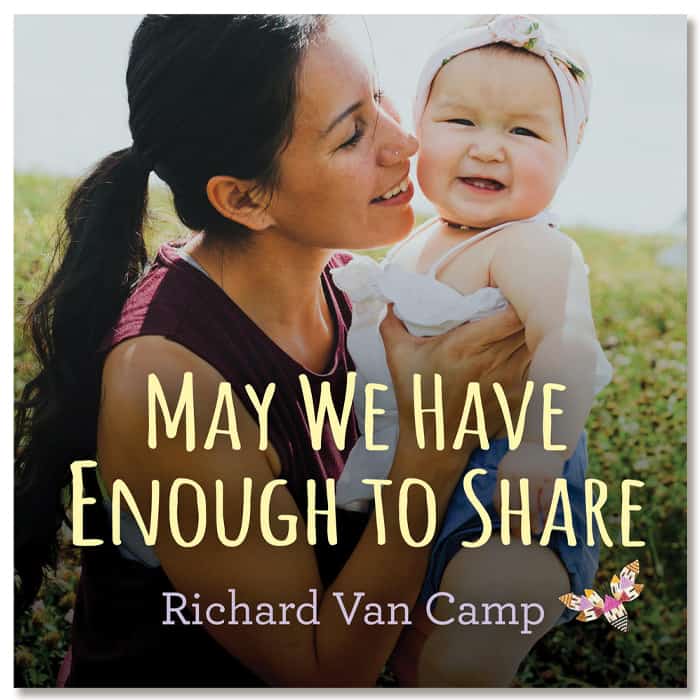 We were ecstatic when we found this board book – filled with indigenous family photos taken by indigenous womxn photographers. The lyrical text will have you tearing up and your little ones will love looking at so many baby faces. Buy it here for a sweet addition to baby's first library.
Runner up: My Heart Fills with Happiness
Books Breaking Gender Stereotypes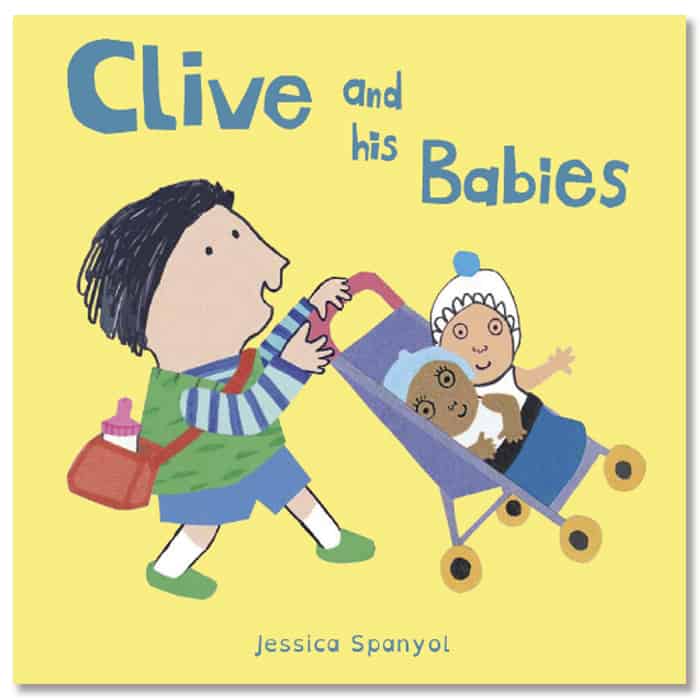 To be honest, we're afraid to tell you about this book because then it won't be one of our best kept secrets anymore. Young Clive's love for his babies (baby dolls, that is) delights every human that reads this story. This one is a must add when you're building baby's first library. You can find it here.
Runner up: Calling Dr. Zaza
Books Showcasing All Abilities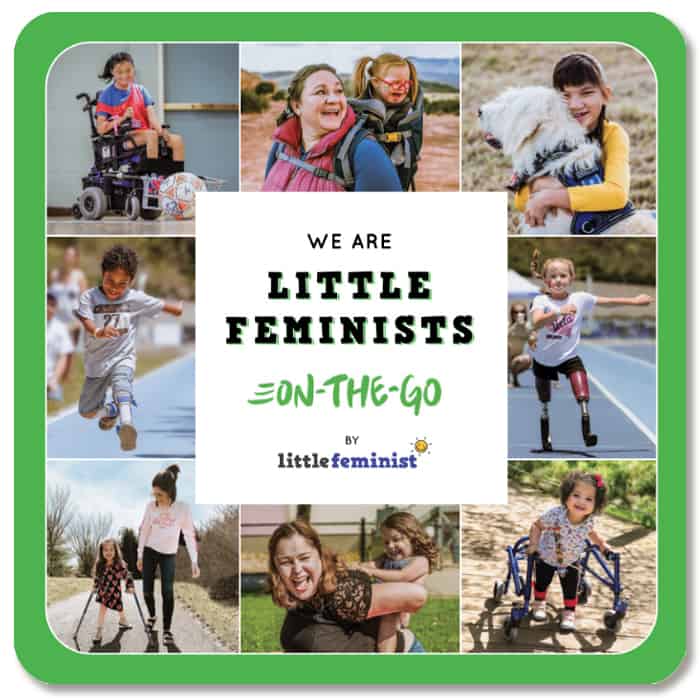 Where are all the books featuring characters with disabilities as more than someone to pity or save? We have NO idea! So we published this book to feature as many kids with disabilities as possible moving in all sorts of ways. Buy it here.
Runner up: Mama Zooms
There you have it!
Our favorite 7 books to help you build baby's first library, in the 7 categories that are most overlooked and underserved by the children's book industry.
Exclusive Deal
Join Little Feminist to get amazing titles like these delivered right to your doorstep, and be sure to use the code CHICKEN15 for 15% off!
Our next reco: Little Feminist Book Club
---
Get posts & giveaway updates delivered right to your inbox
---
---