It has been a HOT summer, so when Dyson offered to send me their Dyson Pure Cool HEPA Air Purifier & Fan; I said, "um, yes!".

This sucker captures all kinds of gross stuff with a Glass HEPA filter and activated carbon filter, then projects clean air throughout the room.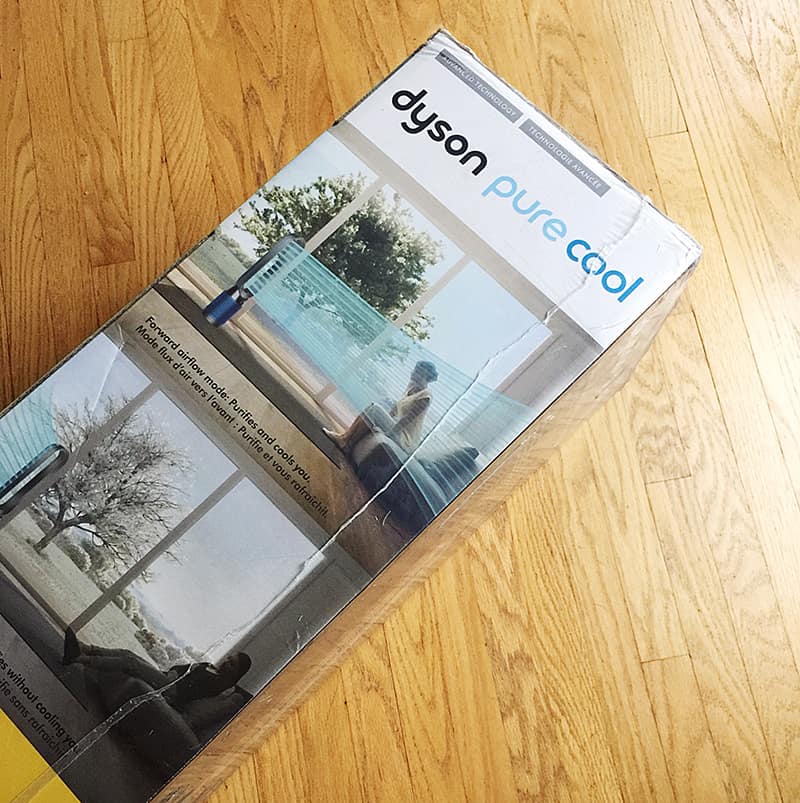 Here are just some of the Dyson Pure Cool HEPA Air Purifier & Fan features:
Senses particles and gases (insert husband joke here) in real time, displaying the indoor air quality on an LCD screen.
Captures 99.97% of particle pollutants as small as 0.3 microns in a Glass HEPA filter, including allergens, bacteria, odors, pollen and mold, and VOCs such as Formaldehyde and Benzene.
Projects purified air around the whole room using Air Multiplier technology and a new 350⁰ degree oscillation. Intelligently controls and monitors your air quality, with the mydyson app through wifi.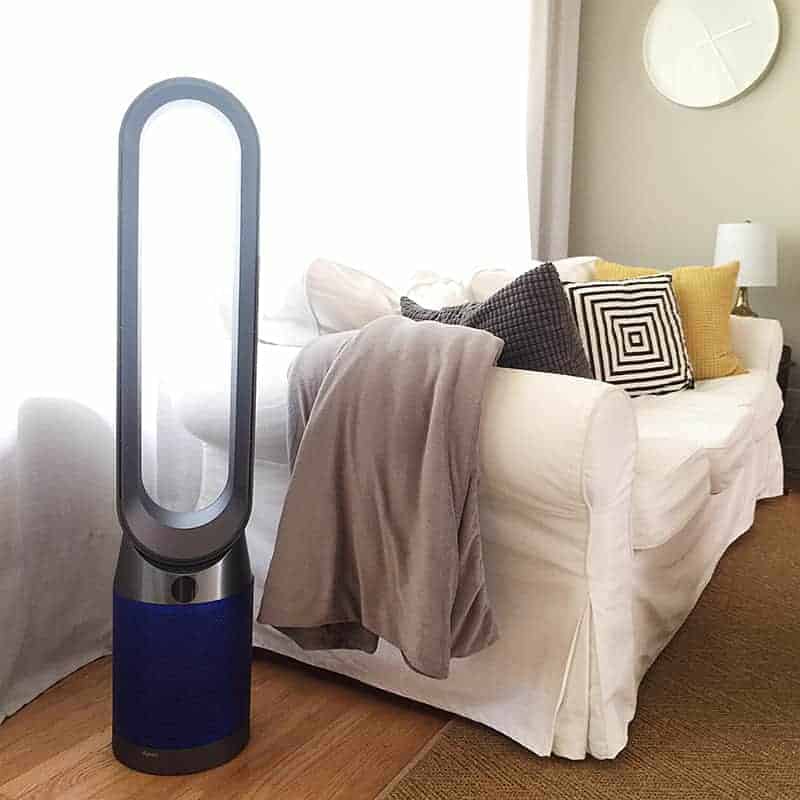 Stuff I loved:
The first thing that struck me when I took it out of the box was how light it was. For some reason, I thought this would be heavy but it's quite reasonable. (A bonus if you have toddlers that like to pull stuff down on themselves.)
The upright design makes it quite easy to tuck in a corner easier.
The tallness gives good coverage so you aren't just fanning the top or bottom of a room.
It's fairly quiet even on the highest speed so it would be great in any room.
The air quality feature is so cool and I love obsessing over how much invisible garbage is flowing through the room. (I'll be excited to have this during allergy season.)
I had the purifier fan going when a friend who has a cat allergy came over. She commented on how strange it was that they weren't bothering her at all. (Fan power!)
It's certified asthma & allergy friendly by the Asthma and Allergy Foundation of America. It has a remote control AND is app-enabled so I turn it up from the couch while I watch Beyonce videos so both us Queen Bs can have a wind machine.
Things to consider:
It's a Dyson so it's expensive. It's around $570 ($750 in Canada) so it isn't a budget purchase. Still, I love the idea of having all that garbage sucked out of the air and not recirculating dust, cat dander, pollen, bacteria and farts in my house. The fan has a two-year warranty so even if it poops out in the second year (I doubt it will) that still breaks down to just under $1.50 a day.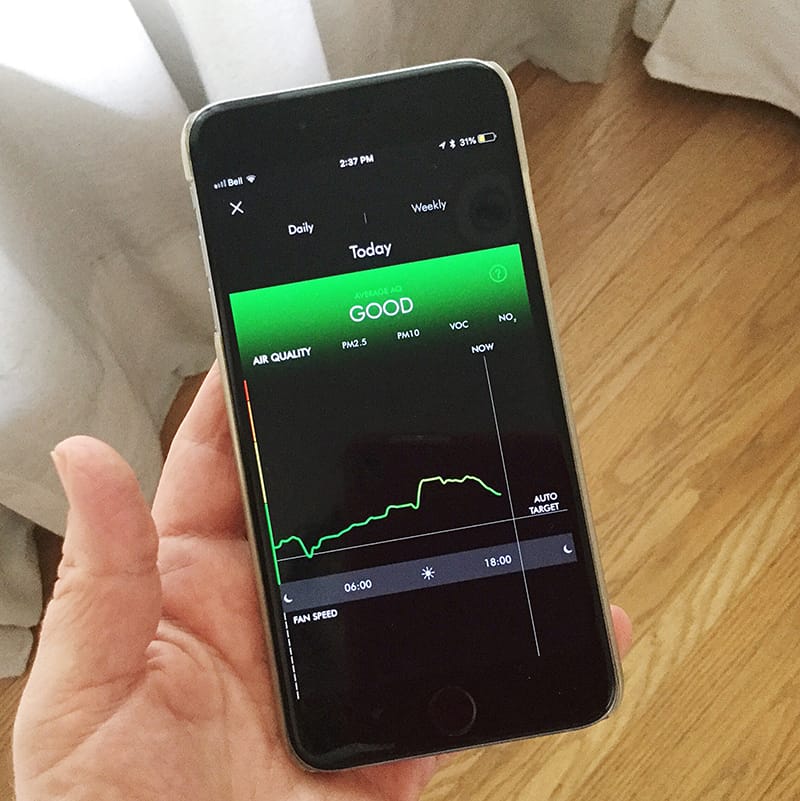 Overall thoughts
I really love this fan. (I also have a Dyson vacuum and cordless handheld and they are both outstanding.) It's lightweight and easy to assemble and control. The air quality app gives extra insight into what's floating around your house and I'm looking forward to using it in cold and flu season. If you're looking for a clean breeze in your living room, bedroom, nursery, etc. I would definitely check it out.

You can find the Dyson Air Purifier line on their website (for Canada go here) and you can find a good selection on Amazon.

Our next recos: Best Clean Living Finds on Grove Collaborative
---
Get posts & giveaway updates delivered right to your inbox
---
---