I will admit that I tend to be a bit naïve about certain things on the internet. "I'm sure she really does like those weight loss lollypops!" However, I had no idea just how deep paid reviewing goes.
I check online reviews when I'm researching baby gear
When I get an email from a PR person (or company) about a new product, I go online so I can see what parents are saying about it.
I always assume there are more than a few reviews from family or friends giving five stars saying "It's the best blanket on the planet" and they can't believe they ever breathed a day without it. However, I had no idea just how sophisticated purchased reviews were until I went to dinner with a few friends in the industry.
Turns out, there are shady review groups all over the place.
Here's how it works:
Some shady company sends you an email saying "in exchange for your five-star review, we'll send you this free [dumb product].
They tell you specifically to search for the product online, and not click through their link, so your visit to the page looks "real." (And won't get flagged by Amazon, Walmart, etc.)
You buy the product so it's a "verified purchase," post your five-star review and then send the shady company a screenshot of your review.
They send some money to your Paypal account, usually the exact purchase price, but sometimes they'll tack on a bonus.
The "number one" infant monitor on a certain website has a Loyalty Club where you can get a free Add-on camera if you post a review. They specifically ask you not to mention the free welcome gift because "this is a limited time offer ending in a few days. Others will feel left out."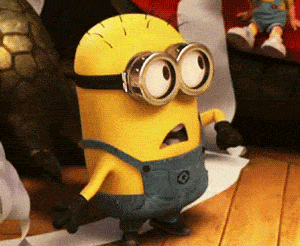 I'm sure many of you are saying, "no shit, Sherlock" and, yes, I assumed that the reviews weren't always on the up and up for how outstanding a dishcloth can be, but I had no idea just how widespread it was. Best case scenario, it's annoying and harmless, but in a worst case scenario, it can be downright dangerous when parents are basing their purchasing decisions on substandard infant loungers, strollers, toys, baby monitors, etc. on what they think are authentic peer reviews.
So how can you spot a product with fake reviews?
Good question. I have to admit I am impressed with the level of cleverness many of these companies employ to land inflated reviews, but here are my suggestions.
Look at how many reviews it has
I read a stat where only 1% – 5% of customers write a review so if you're looking a real review bounty, odds are the company has done some heavy lifting to get people talking.
Check the dates
If you find batches of reviews with similar dates and wording chances are they were purchased.
Note the enthusiasm
I'm sure there are a handful of people that get really excited about baby monitors, but how many people do you know who would sit down and take the time to write an epic War and Peace novel – WITH images no less – unless there was something else in it for them?
Read the bad and low reviews
Is it full of people saying, "I don't know how the hell this got so many great reviews." I should also note that some companies will not only pay for GOOD reviews on their product, but for people to post BAD reviews on their competitor's product so take it all with a grain of salt. Midrange reviews are usually a good place to find an unbiased opinion.
I ran a number of products that I'm pretty sure had fake reviews and many that I'm pretty sure had authentic ones, and the grades matched my suspicions so I think their algorithms work.
Cross check with other review sites
If places like weeSpring, Wirecutter, and even Consumer Reports aren't landing in a similar camp, chances are the reviews have been tinkered with. Though keep in mind, sometimes even the places that actually test products are relying heavily on those online reviews to inform their opinion.
Hey, I get it. Selling online is super competitive.
So companies have to get creative with how to get their products out there. However, it's one thing to extol the virtues of a yoga mat, but another one to sing the praises of baby gear that could burst into flames around a two-week-old baby.
Fake reviews may be really old news to you, but I wanted to raise a flag in case some of you didn't know about it.
How about you? Did you know how widespread this was or am I the only one?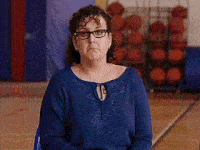 Our next reco: What to Get When You're Expecting – New Baby Checklist
---
Get posts & giveaway updates delivered right to your inbox
---
---