'Tis the season for all things gloriously ghoulish, and one family just won the Internet by sharing their hilarious encounter with what they thought was a ghost in their baby's crib.
A mom named Maritza wrote a Facebook post about how her baby monitor (and lack of a mattress pad) did her dirty, and it's both horrifying and funny as hell.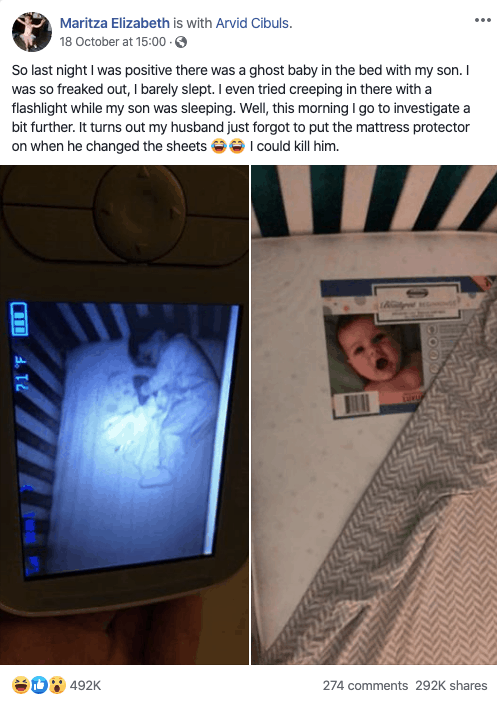 Part of what makes this so relatable is that any parent with a video monitor knows there's just something creepy about video screens at night. Bathed in the eerie glow of night vision, even the sweetest little cherub snoozing away in their crib can turn into a dark-eyed demon in one flicker of the Wi-Fi signal.
But that's what makes this story so amazing. The "ghost" was just a happy little stock baby smiling away while the actually baby appears to get their cuddle on with a new friend. Totally not creepy! And, as a bonus, her ghostly vision is now an easy way to tell the mattress protector didn't make it back on after the wash. I'd call it a win.
Have you had a ghostly video monitor experience? Drop it in the comments, and bring us all back to our Scary Stories to Tell in the Dark days.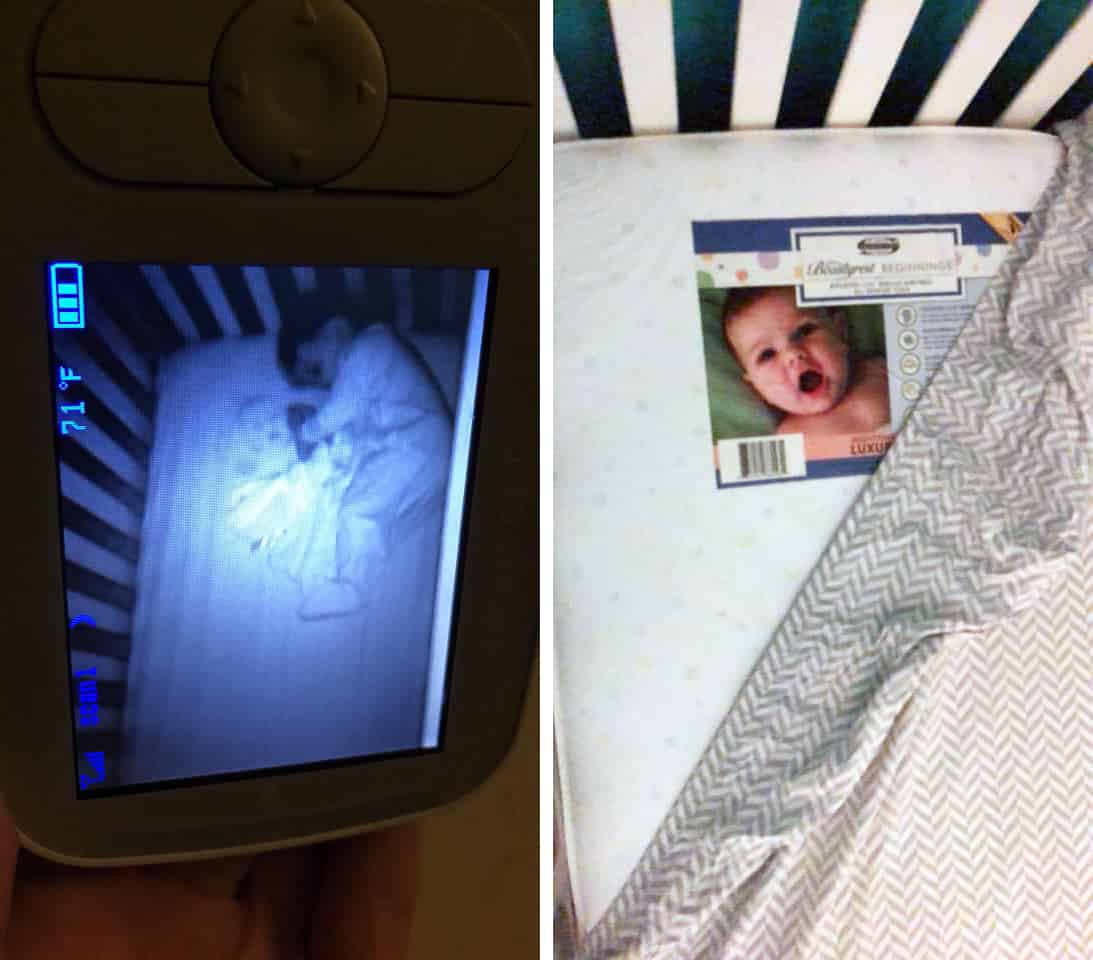 ---
Get posts & giveaway updates delivered right to your inbox
---
---