You're never too young to be introduced to the wonderful world of Harry Potter! From diaper bags to some seriously magical nursery decor, there's a trunk load of adorable Harry Potter baby gear out there begging to be summoned.
The Best Harry Potter Baby Gear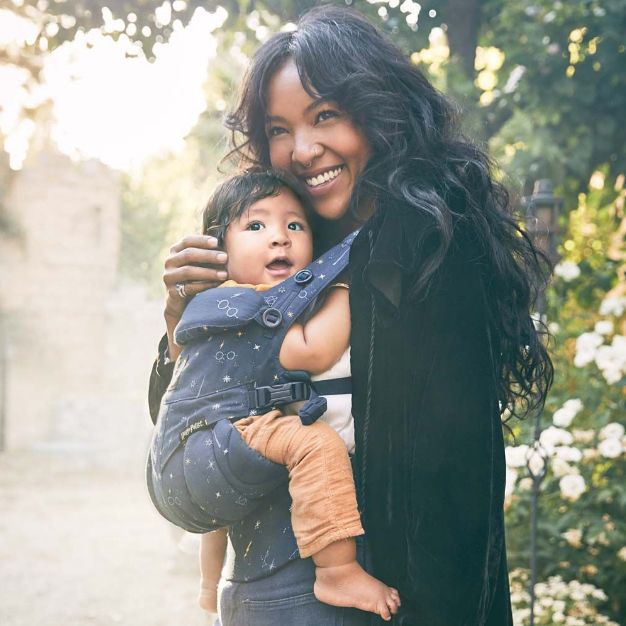 This baby carrier – with the Lumos Maxima pattern – is a favorite of mine. It has an ergonomic, forward-facing option and is adjustable from newborn to toddler. You can find it on Ergobaby.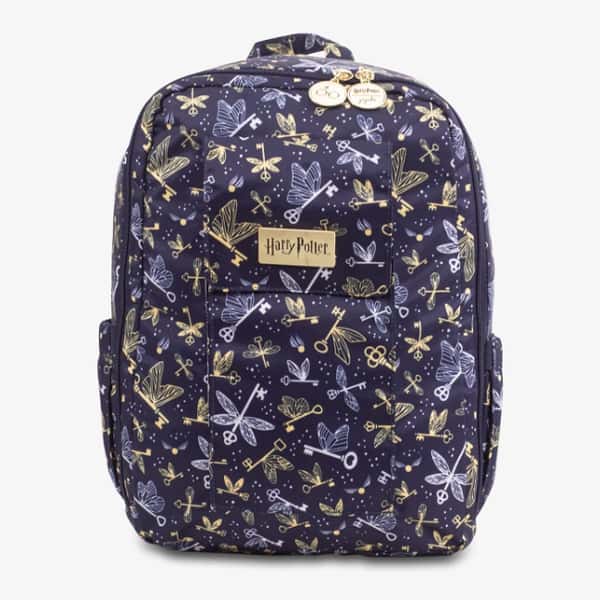 A subtle nod to your obsession with all things Harry Potter, and with enough pockets, you'll never lose your actual keys. You can find it at JuJuBe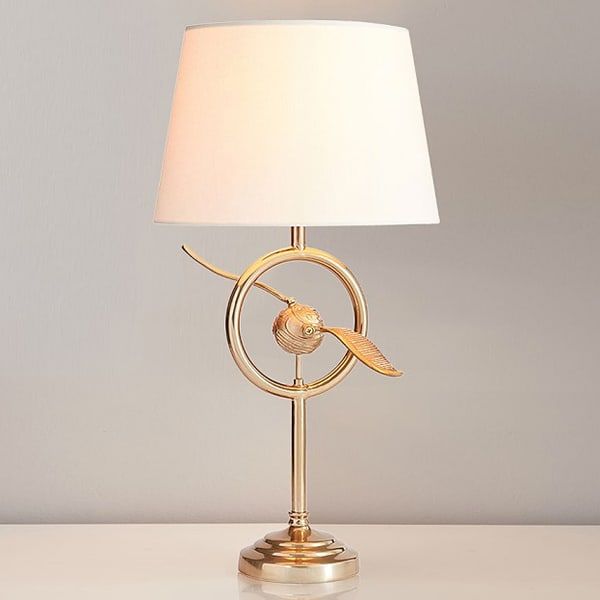 Catching the golden snitch has never been so easy. You can find it at Pottery Barn.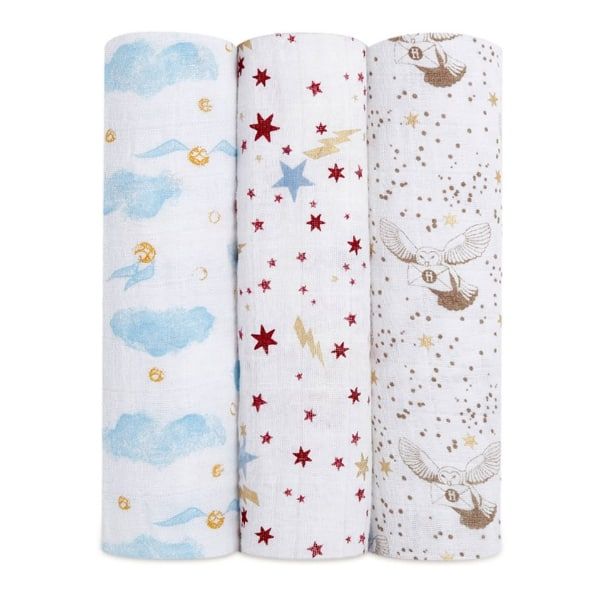 Grown up Harry Potter fans and their itty bitty offspring will both love these buttery soft, whimsical swaddles. You can find them at aden + anais.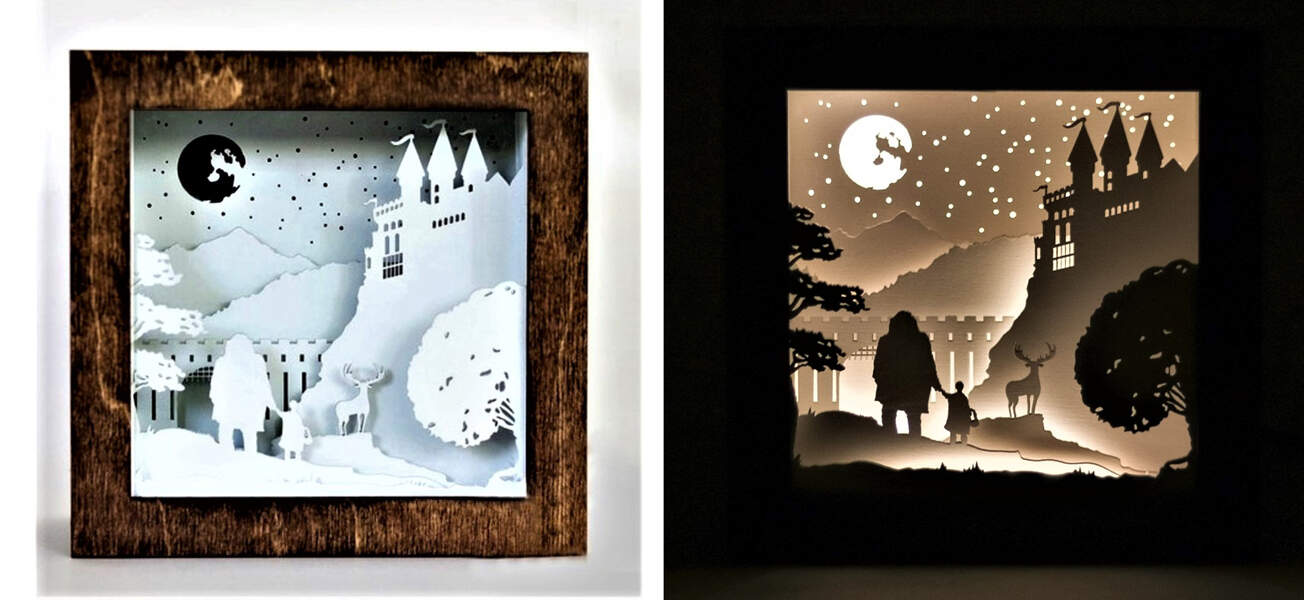 Never thought you'd catch feelings from a nightlight, did ya? Now your little witch or wizard can fall asleep in the warmth of the deep friendship shared between Hagrid and Harry. You can find it on Etsy.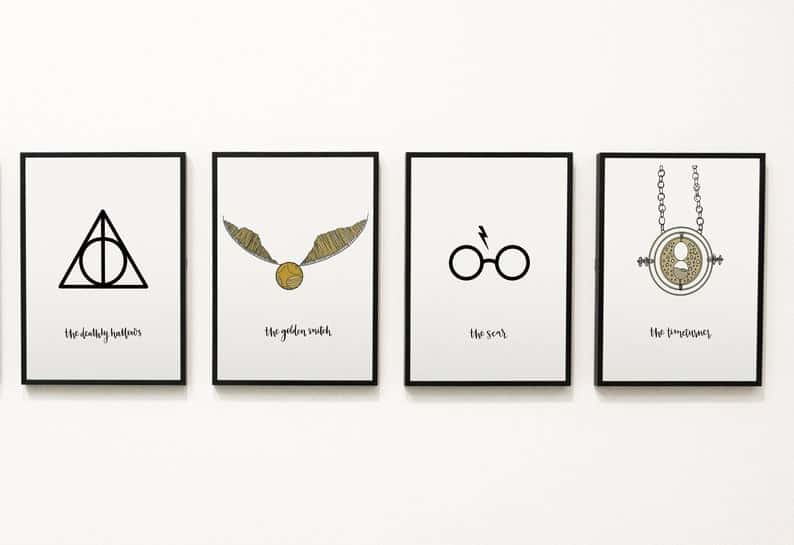 Simple and sweet, but sadly won't act as a portal to another wing of your castle. You can find them on Etsy.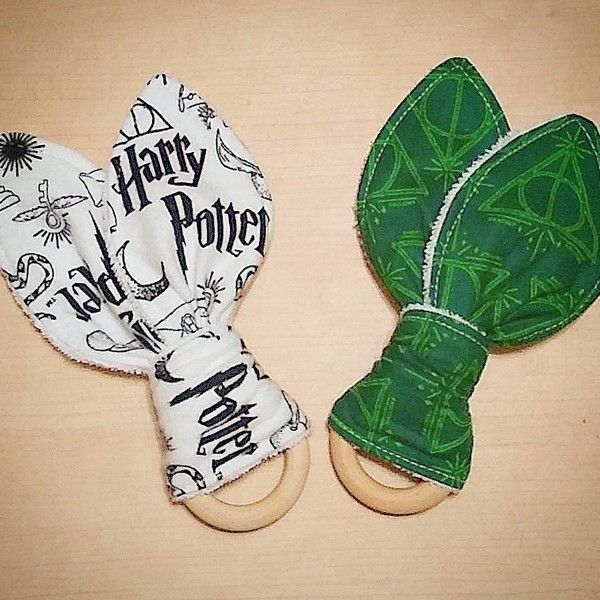 Baby drool is better than Fluffy drool. You can find them on Etsy.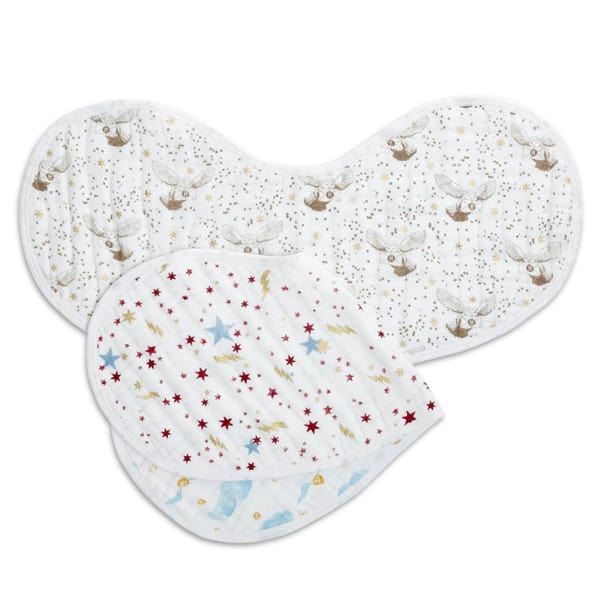 Since there isn't a spell to remove spit up, catching it is a must. You can find them at aden + anais.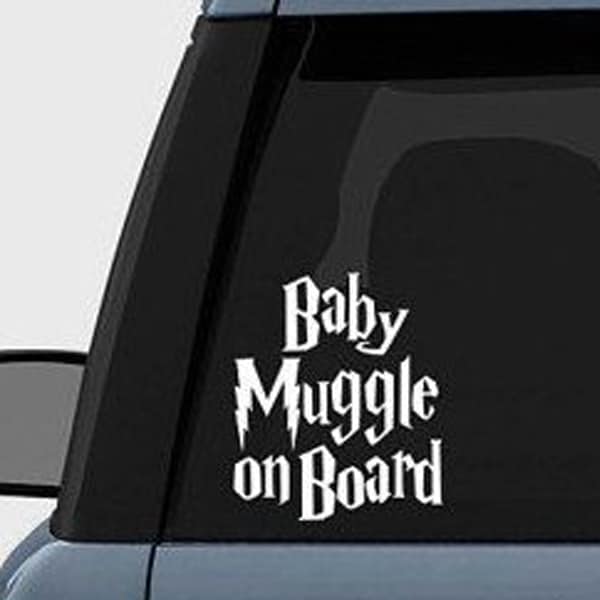 The littlest muggle would like a shout out, thank you very much. You can find it on Amazon.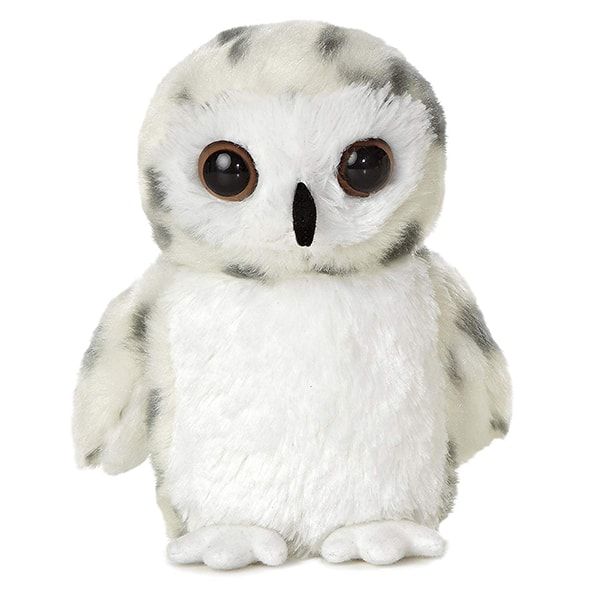 Everyone needs a friend like Hedwig in their lives. I found her on Amazon.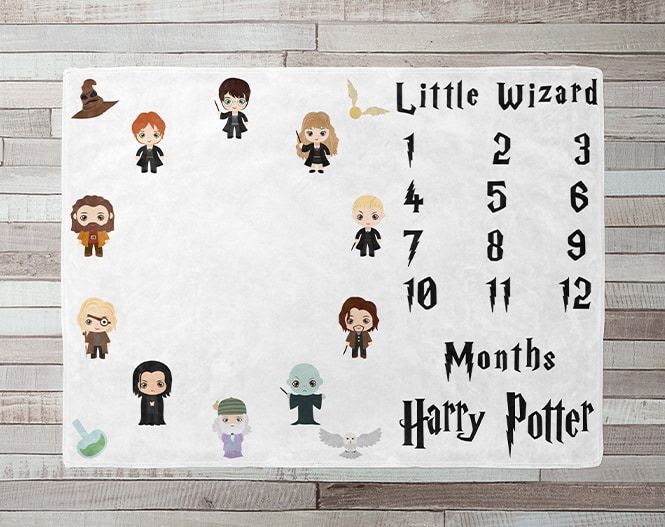 Start the countdown to when your baby will get their owl with this adorable milestone blanket. You can find it on Etsy.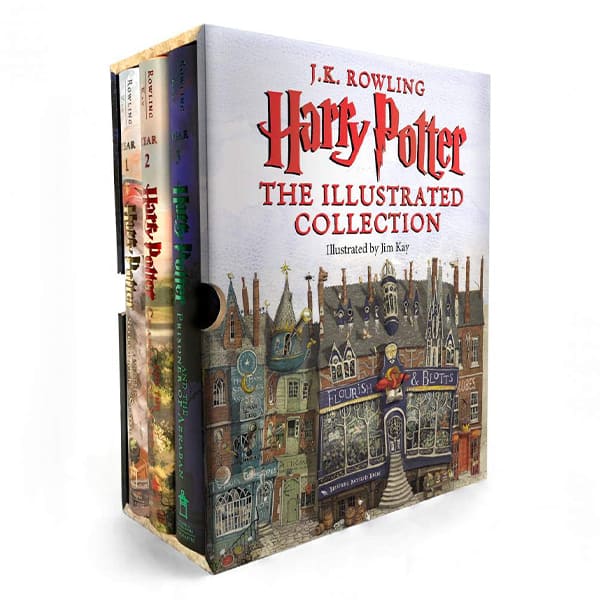 The most entertaining way to get those 21,000 spoken words per day out there, with beautiful artwork to boot. You can find the set on Amazon.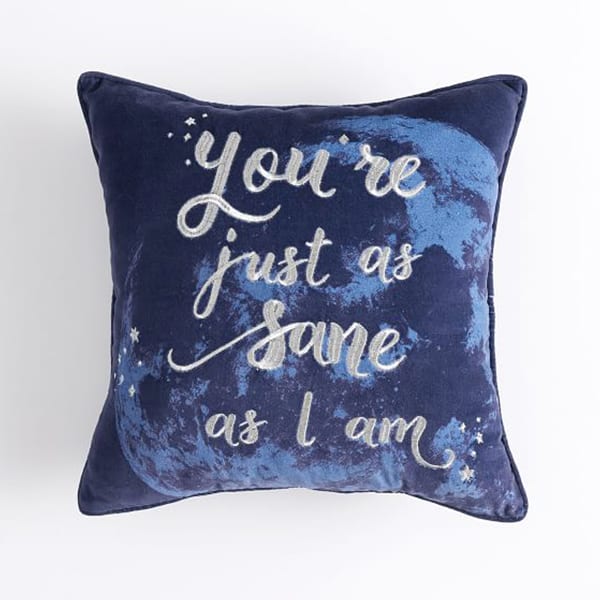 We could all stand to learn a thing or two from Luna Lovegood. I found this one at Pottery Barn.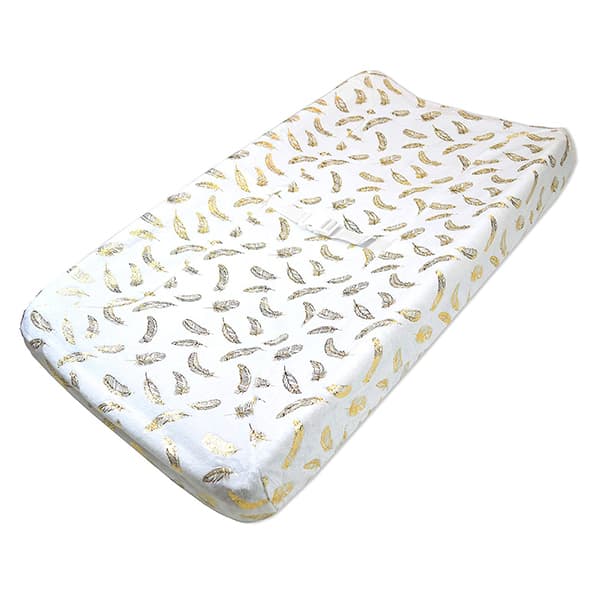 Because "scourgify" doesn't work on diapers. You can find it on Amazon.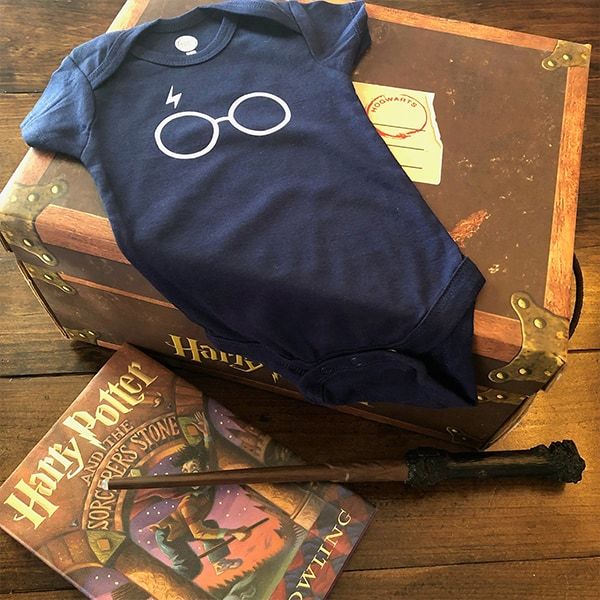 Perfect for that Harry Potter-themed newborn photoshoot you've got in the works. I found this one on Etsy. Here are all the Harry Potter themed onesie they have – it was really difficult to choose just one.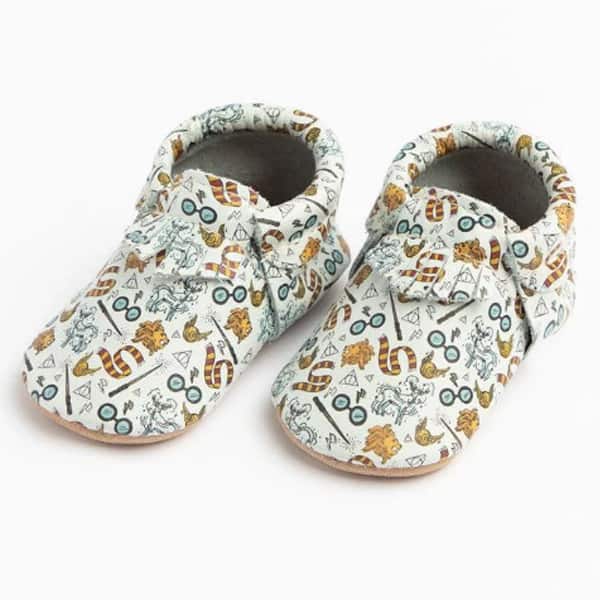 Like magic, these adorable little kicks will summon comments from everyone who sees them. You can pick up a pair at Freshly Picked.
Now excuse me while I go stock up on some Harry Potter baby gear for all the wizards, witches, and muggles in my life.
Too bad unlike some people, I don't have a Gringotts vault filled with gold…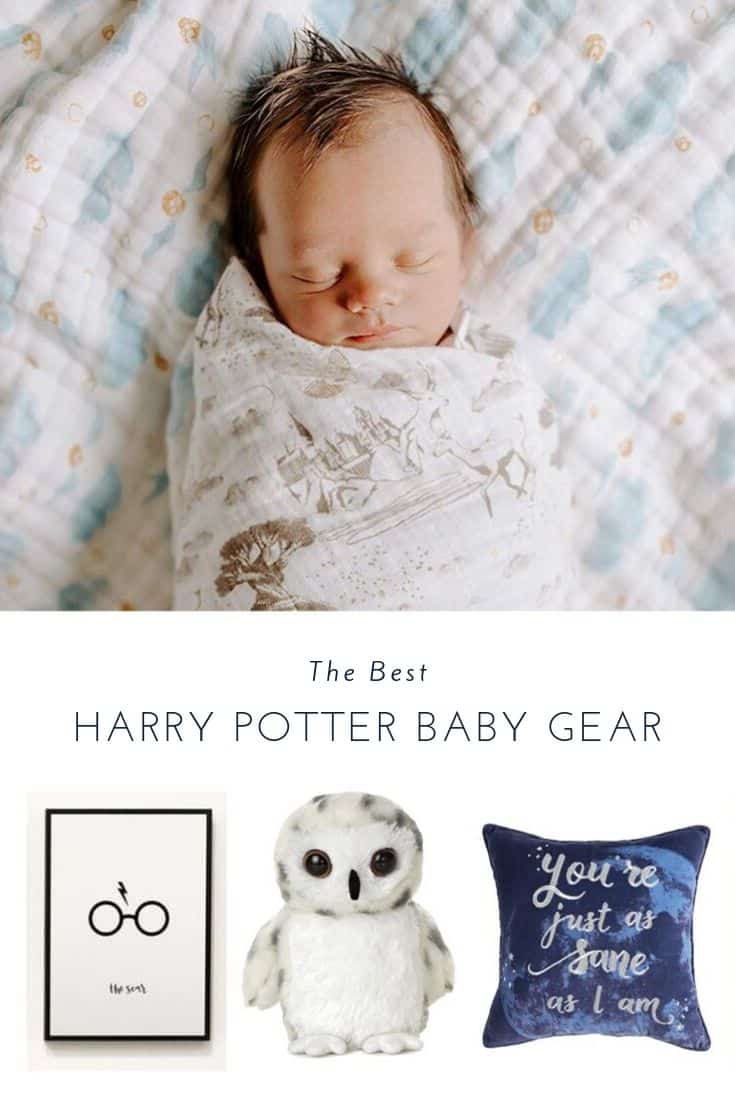 ---
Get posts & giveaway updates delivered right to your inbox
---
---