How awesome is this wicked "How to Build a Human" GIF created by Eleanor Lutz?! She has a Bachelor's in molecular biology from the University of Washington and a much better understanding of Photoshop and Illustrator than I do – clearly.
You can check out more of her work (and a clearer version of this graphic) on Tabletop Whale and even buy a print of it here.
Bad ass or what?
Is it just me, or is it soothing to watch it? It makes birth seem fairly straightforward. Perhaps because the baby doesn't get bigger – it's the head that's the scariest. Oh, so scary.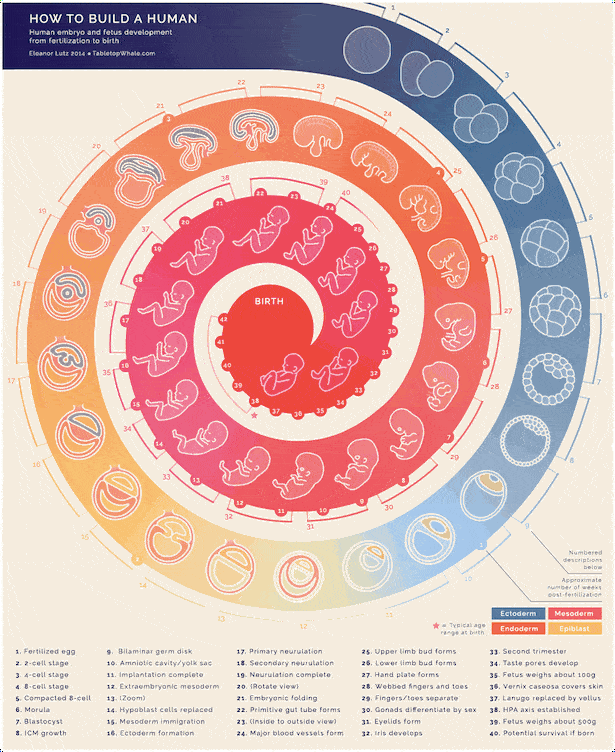 ---
Get posts & giveaway updates delivered right to your inbox
---
---