Post contains affiliate links.
We all know pumping can suck (sorry, I had to), but not all pumps are created equal. Finding one that fits your lifestyle, needs, and budget (if the one you want isn't covered by insurance, or if you need more than one) can be a major stressor.
I've had the same Medela Pump in Style Advanced for going on four years now, and have used it for both of my children. It's held up incredibly well, with my biggest complaint being how much the darn thing weighs (that puppy clocks in at between 8 and 9 pounds depending on what bag you choose). It is basic but has always met my needs.
The New Sonata Pump
With Medela's newest pump, the Sonata, they've kept what works, like its signature 2-phase expression technology (a fancy way to describe how it mimics your baby's sucking patterns), and added some helpful new features, like an easy to clean touch screen, and Bluetooth capabilities that connect it to the MyMedela app. They've also trimmed down the weight to a much more reasonable 2.2 pounds and made it seriously quiet. This is both a good thing and a bad thing since now I don't get to guess what my pump is saying (I can't be the only one who heard things, right?).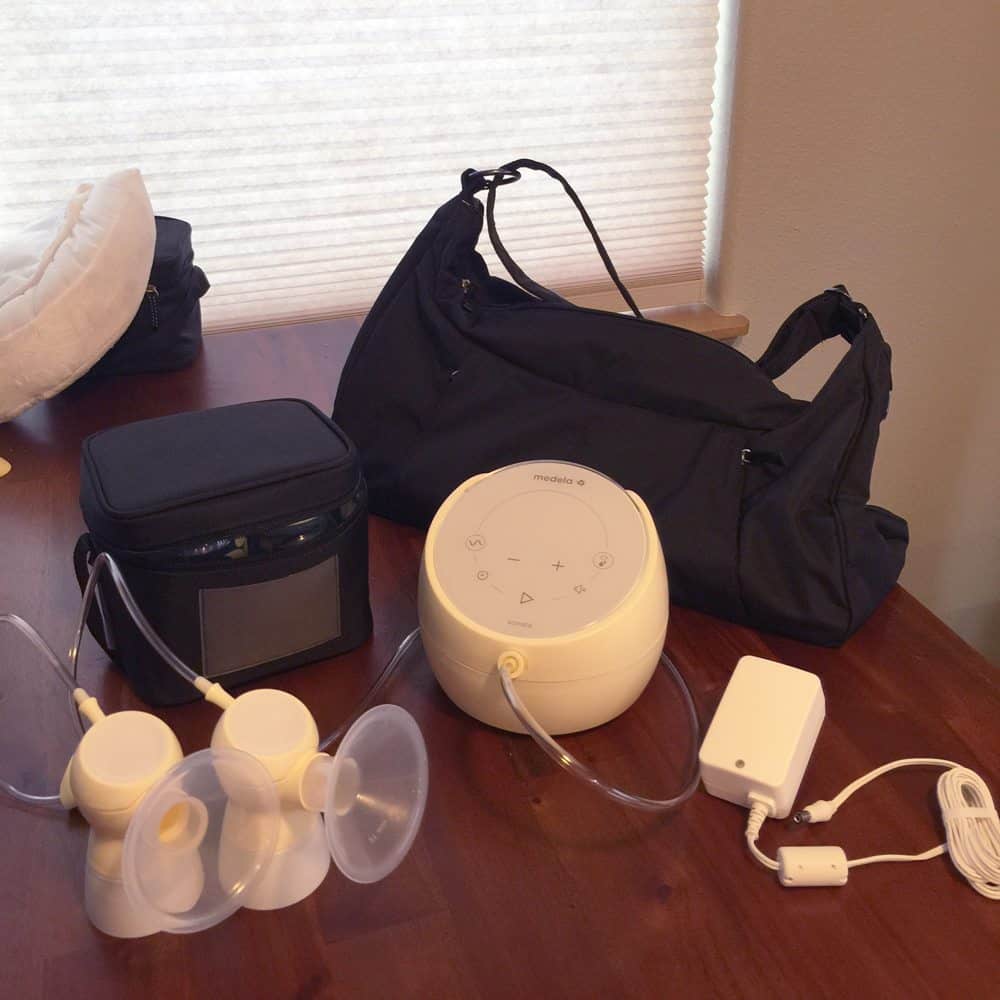 I will also say, at the risk of getting a little too personal, that I found the suction of this pump to be more comfortable than the Pump in Style, and noticed it feels more like nursing than pumping…but without the teeth, hair pulling, and an occasional slap in the face, which is fantastic.
The pump comes with everything you need to get started, including a bag, a cooler with an ice pack and four bottles, one double pumping kit including two breast shield connectors, two connector caps, two valves, two silicone membranes and one set of tubing, as well as two sizes of nipple shields.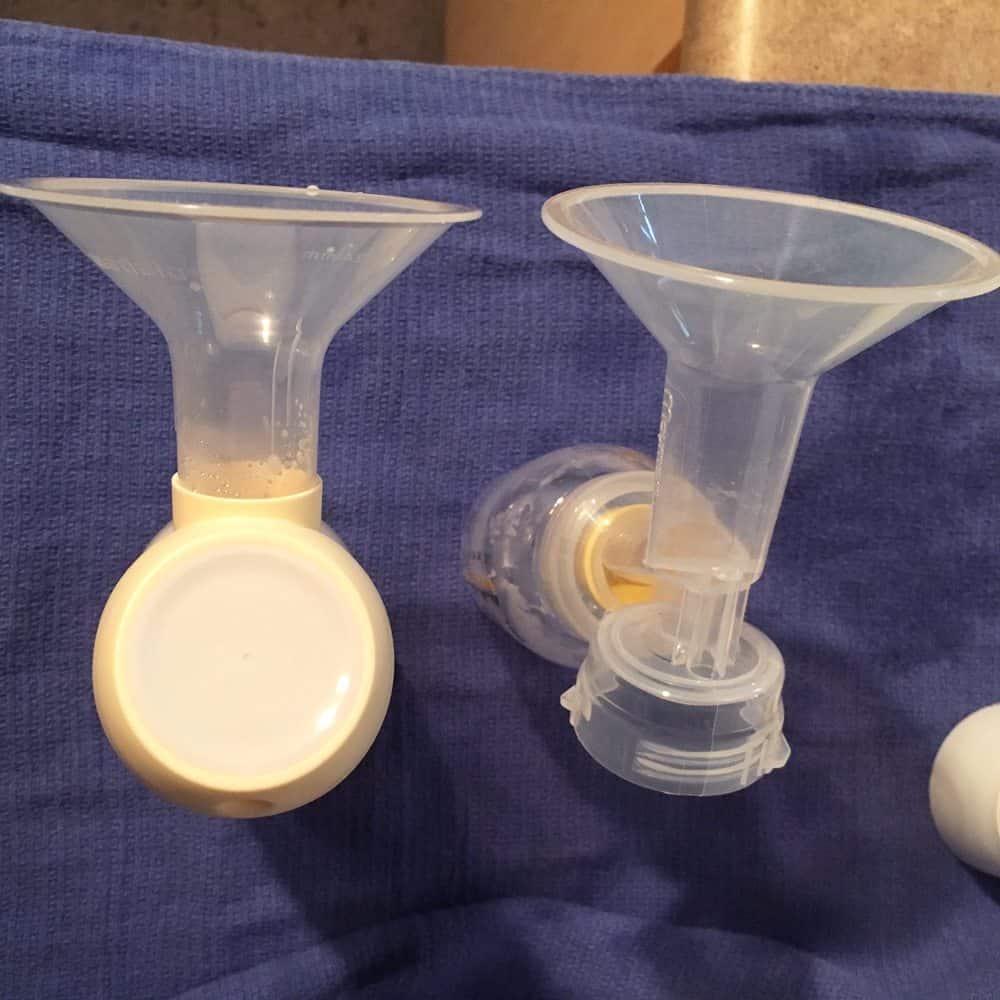 Things I Loved:
So light, comparatively, though the Medela Freestyle is even lighter.
Very effective pumping action.
Versatile and customizable – Comes with two clinically tested rhythms allowing you to choose which works best for you.
Can adjust everything from speed, to sound, to timer, and easily switch it from a single to a double pump.
Bluetooth enabled – Connects to the MyMedela app, where you can track your progress, set reminders, and find information (amongst other features).
Very quiet.
Lithium-ion rechargeable battery so you aren't tethered to an outlet, like some kind of lonely human appliance.
Some Things to Consider:
Comes with more parts, but parts seem more durable (specifically the membranes).
Pricey, but well within the range of similar products.
Not great for on-the-go pumping (like, in the car), but easy to travel with.
If you want a comparison:
Where do you buy the Medela Sonata Breast Pump?
The best place to find the Sonata is on the Aeroflow site. They can also check to see if your insurance can cover some or all of the cost.
---
Get posts & giveaway updates delivered right to your inbox
---
---